For the beguiling First Editions, Second Thoughts project, PEN America asked 61 writers and 14 artists to annotate their early works for a Dec. 2 auction at Christie's New York, with proceeds going toward PEN's cause of protecting "free expression for artists worldwide." "I can say that it was probably the most bizarre act of writing I've ever been involved in," Paul Auster says. Other participants include Don DeLillo, Michael Chabon, Barbara Kingsolver, Anne Tyler, Salman Rushdie, Patti Smith, and Philip Roth.
In T magazine last week, seven of the authors wrote short essays about the experience of returning to their earlier work—or that was the prompt, anyway: Some demurred, instead discussing their writing process. You should read the reflections, which are fun and also amusingly representative of their creators. They will also teach you things you may not have known about famous writers.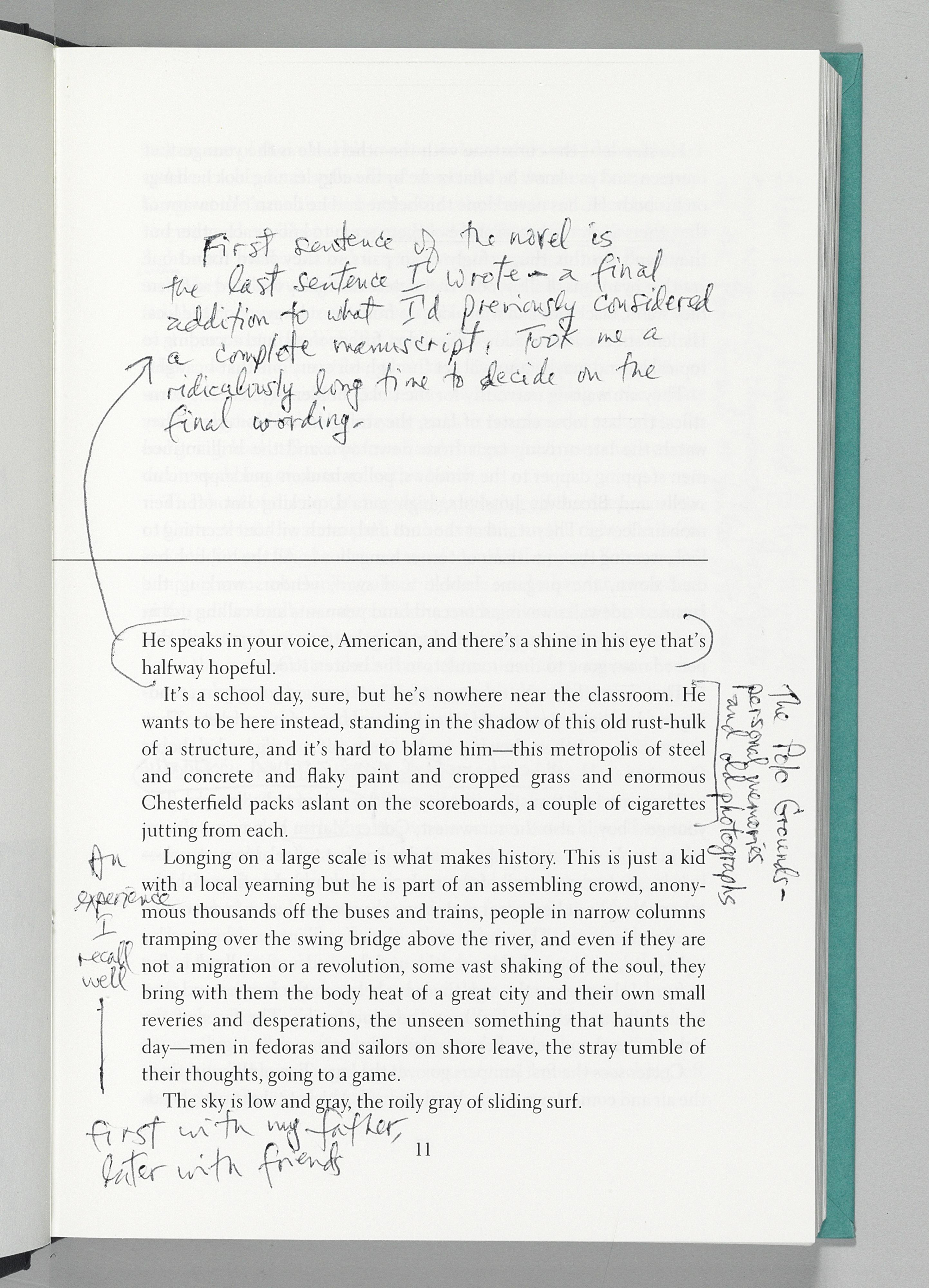 1. No one thinks their old books have held up.
Or at least, the writers who considered the question at all went one of two routes: They either modestly highlighted perceived failures or cited changing social mores that had made their original points obsolete. George Saunders, for instance, said that ingénue George Saunders affected an "odd" style—one that seemed to sacrifice "finesse and elegance … in the name of urgency"—because ingénue Saunders thought it would make him sound less practiced and more authentic. (For me, that wide-eyed garbled tone hasn't changed much—and Saunders' recursive claim that he once naively presented himself as more naive than he really was feels like an elaborate in-joke.)
Roth, meanwhile, went back through Portnoy's Complaint—his 1969 novel about a hyper-sexed neurotic unburdening himself to his therapist—and decided that American moral lassitude circa 2014 had stripped Portnoy of his shock value. "I portrayed a man who is the repository of every unacceptable thought, a 33-year-old man possessed by dangerous sensations, nasty opinions, savage grievances, sinister feelings and, of course, one stalked by the implacable presence of lust," he wrote. But the "news seemingly so calamitous when Portnoy first trumpeted his phallic history … has by now been detoxified." "Alexander Portnoy, R.I.P.," Roth finished, apparently trying to shock us with the extreme gesture of killing off his literary alter ego and with his shocking assessment that we are unshockable.
In a compressed, Lydia Davis–like paragraph, Lydia Davis also waxed somewhat apologetic about her work: "There are a few stories [in the annotated collection] that never completely satisfied me but that I felt were good enough to go out in the world as they were," she explained. "I simply couldn't think what more I could do to them." She said she tends to keep working on a draft until it no longer "bothers" her, which is notable because of the way her stories worry at mundane images or ideas until they make you nervous. (Some Law of the Conservation of Unease must govern this transfer of anxiety from author to reader.) Also, there's a way in which admitting you've sent out into the universe a few subtly defective stories is just another tactic for making people uncomfortable, like telling them some of the veggie burger patties they just bought might contain pork.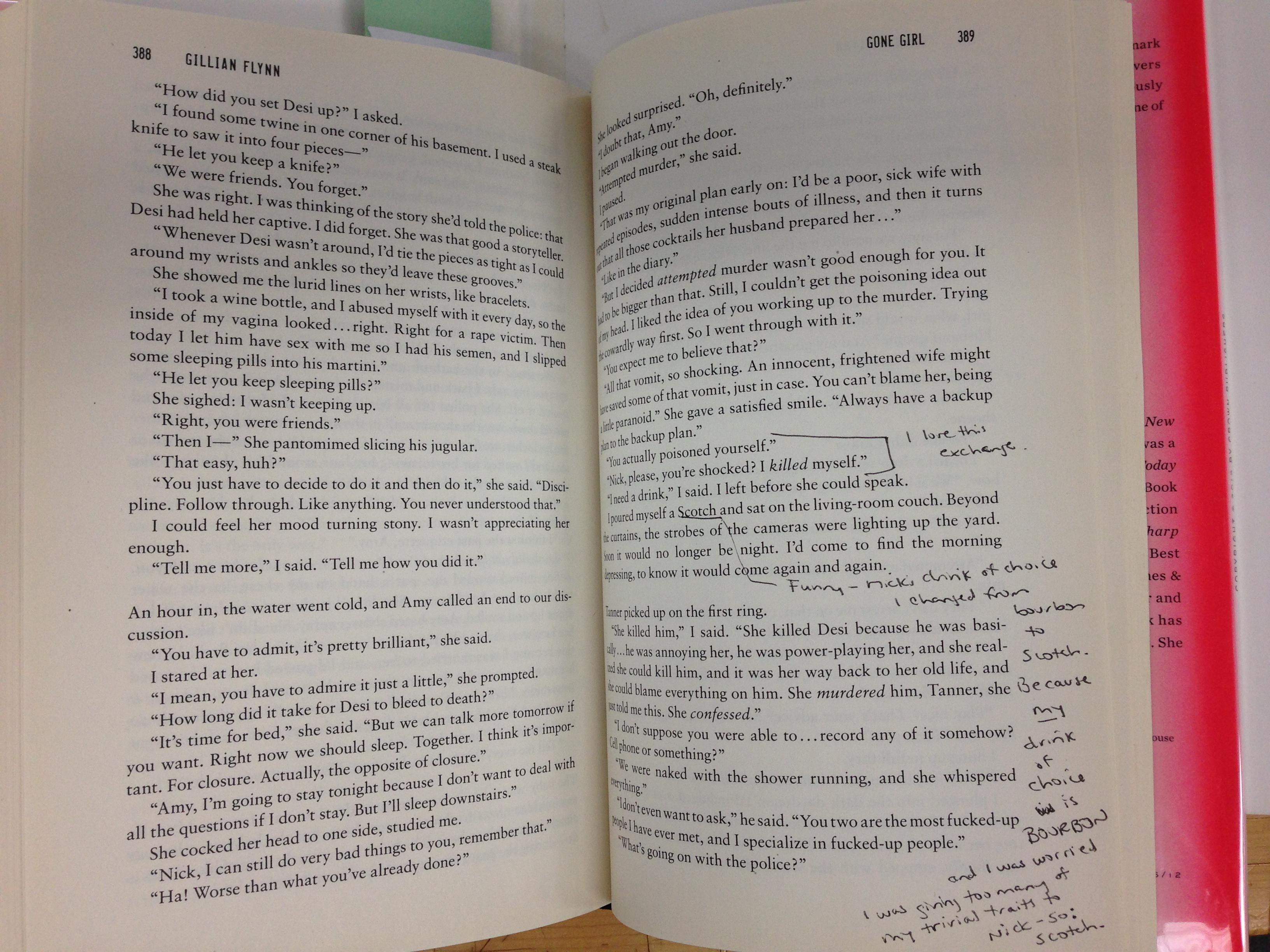 2. Ask writers to meditate on their past writerly personas, and you will mostly get further demonstrations of ongoing writerly personas.
Not only do we have Saunders being charming/unassuming, Roth being incendiary, and Davis being unsettling, but there is Robert Caro marshaling a kind of understated grandeur ("The change in rhythm in the last line, that's a dying fall"), Marilynne Robinson blending graciousness and lyricism, and Junot Diaz starting off with prophetic-sounding, epiphanic statements ("The beginning only revealed itself at the end") that you hope he'll color in later. Do writers actually take these assignments seriously as exercises in mask-lowering? Or are they consciously retreating further into the disguise?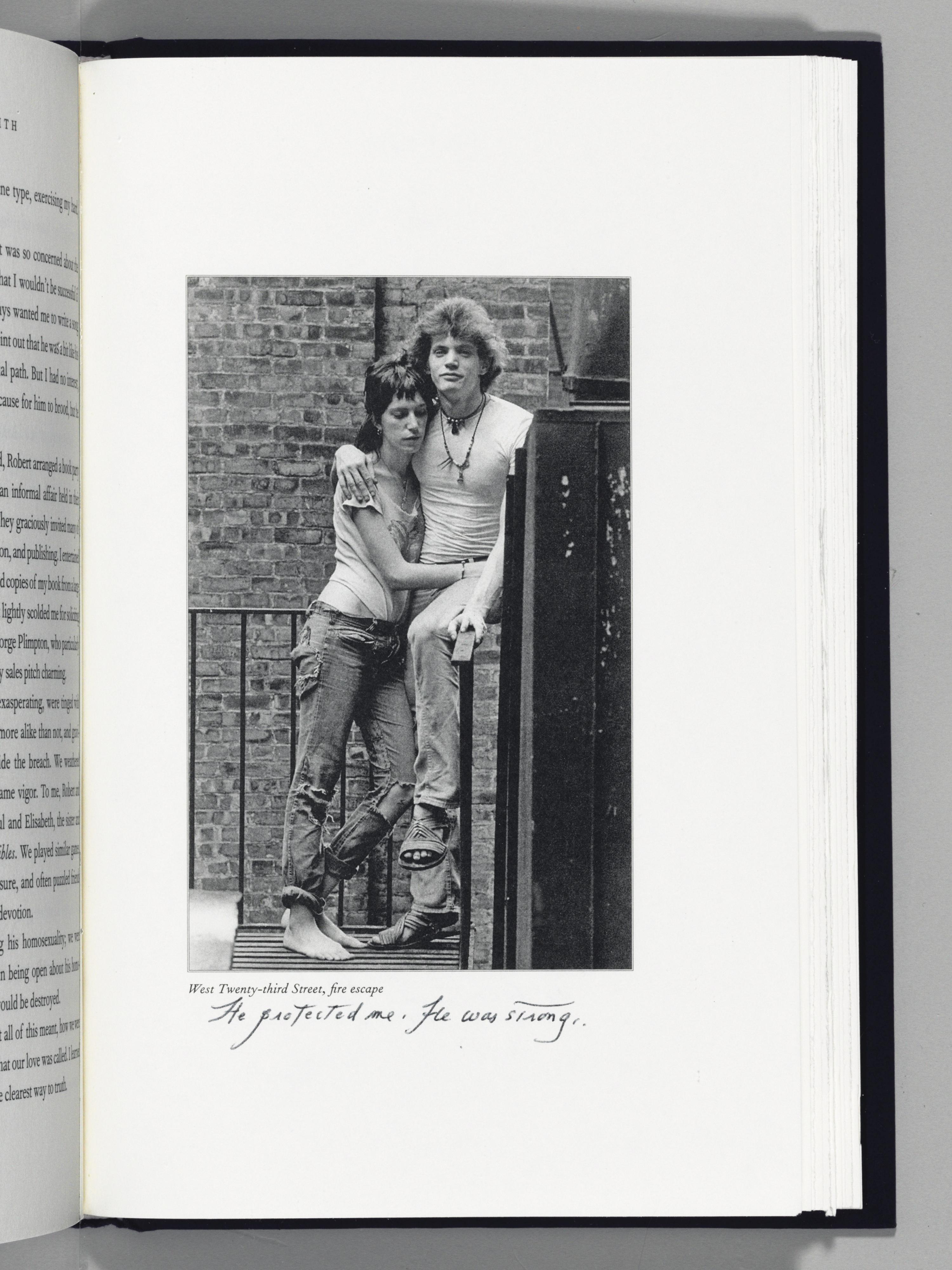 3. When you ask famous writers to look at their old books, they start comparing them to ancient poetry (either that or T Magazine primed contributors with an image of the Iliad).
Fun fact: Three out of seven authors independently reference epic poetry. "What's the first word" of the Iliad, asks Roth. "Rage. That is how the whole of European literature begins: singing the virile rage of Achilles." Caro describes resorting to the Homeric catalogue in his bid to capture Robert Moses' titanic achievements in highway construction. "Homer lists all the kingdoms that are coming to sack Troy and all the heroes of Troy who are going to fight them. These lists have a great rhythm to them. I thought that, if I could write well enough, I could do the same thing with highways." Jennifer Egan laments that A Visit From the Goon Squad didn't contain a chapter written in Homeric style: "I still regret that I couldn't find a way to include epic poetry and PowerPoint in a single book." Maybe the task of revisiting their older work got these writers thinking about the origins of literature itself. "We come back to what we've made and find out it's been changing all along," Saunders reflected in his piece. That's obvious for poetry in the oral tradition and less obvious for contemporary fiction—but probably true for both.