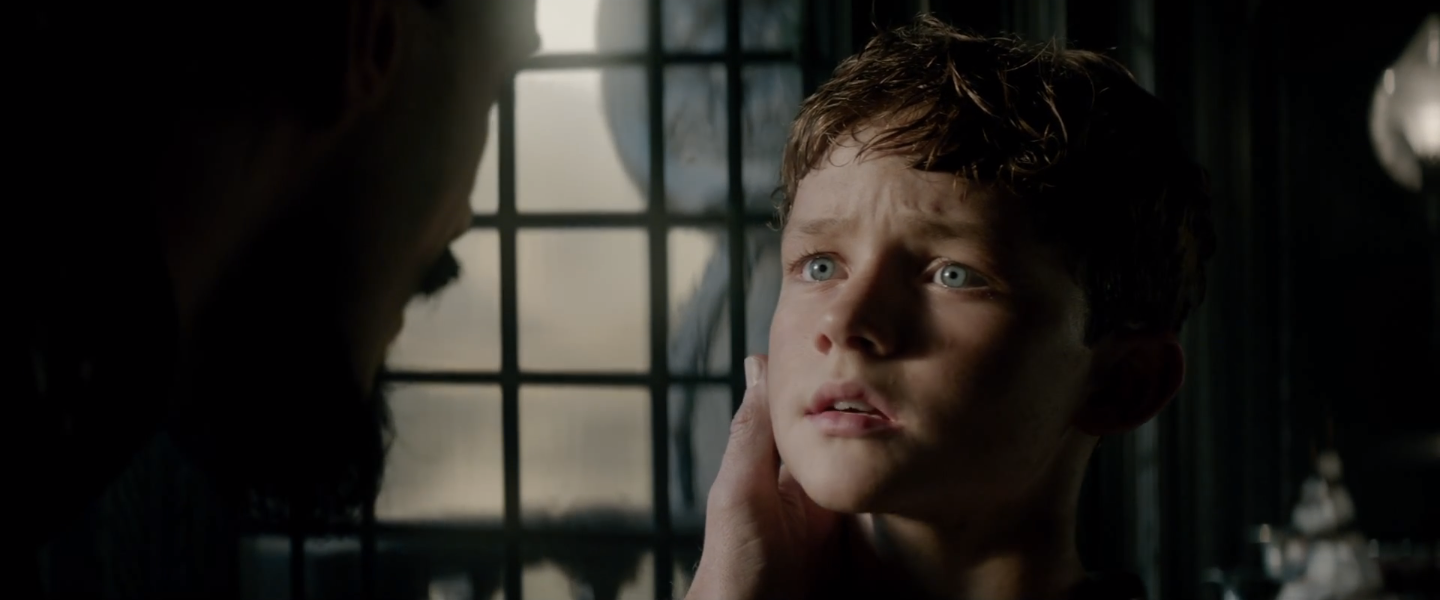 Peter Pan, that cultural property that never seems to grow old, is having another moment. Next month, NBC will air its campy-looking Peter Pan Live! musical. Last week, Deadline reported that Melissa McCarthy will star as the fairy Tinker Bell in an upcoming comedic take on the J. M. Barrie story. And before that movie comes out, Pan will fly across movie screens next July in director Joe Wright's new take on the character, Pan.
But from the looks of the first trailer, there's not likely to be much flying involved in Pan. With newcomer Levi Miller as Peter, Pan envisions an origin story of sorts—there's no fairy dust or Wendy and less magic than we're used to from the character.
Instead, we see Peter's life before Neverland, in a boy's orphanage where his mother has left him until they meet again "in this world, or another." The story quickly moves to that other world (at least in Peter's imagination) when all the orphans—who we can assume become "the Lost Boys"—are kidnapped on a flying pirate ship and taken to Neverland. There, we meet a nearly unrecognizable Hugh Jackman as Blackbeard, Garrett Hedlund as a not-yet-captain Hook, and Rooney Mara, in a questionable casting choice, as the princess Tiger Lily.

Peter learns in Neverland that there might be bigger things planned for his future than he previously imagined, but the trailer's ominous last scene hints that the movie won't be all mermaids and make-believe when it opens July 15, 2015.
---