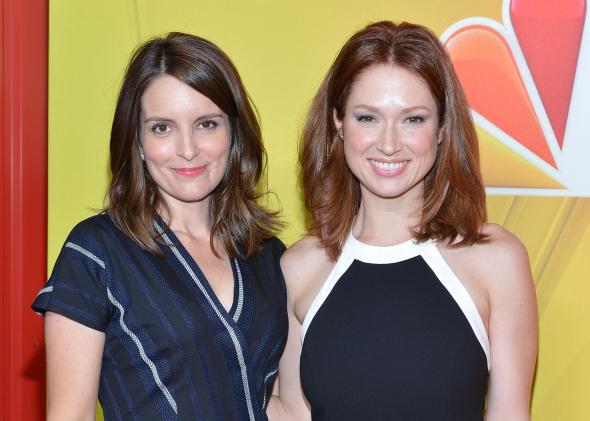 Unbreakable Kimmy Schmidt, a half-hour comedy produced by 30 Rock gods Tina Fey and Robert Carlock, was supposed to be one of NBC's best new comedies. The show never aired, but, in the latest coup for our streaming service overlords, Netflix has bought the series' rights and will premiere all 13 episodes of its first season in March.
The show stars The Office's Ellie Kemper as a woman who escapes from a doomsday cult and begins life anew in New York City. It sounds promising, but NBC, after hyping the show for months, grew increasingly unsure about where the comedy would fit in its schedule. Still, this move is a strange turn of events—after all, Schmidt was ordered and entirely produced by NBC, and they've just sold the ready-made first season, along with the rights to a guaranteed second season, to Netflix.
In a press release, NBC entertainment chairman Robert Greenblatt attributed the deal to his channel's "very drama-heavy mid-season schedule," which is another way of admitting that NBC's comedy brand—currently tied to the concluding Parks and Recreation—is basically nonexistent. Netflix, of course, doesn't have ratings or brand concerns, so this arrangement, as Greenblatt notes, is a "win-win" for all parties. It's also delightful news for binge-watchers everywhere: Two seasons of Tina Fey and Ellie Kemper's comedic brilliance are coming down the pipeline.
---