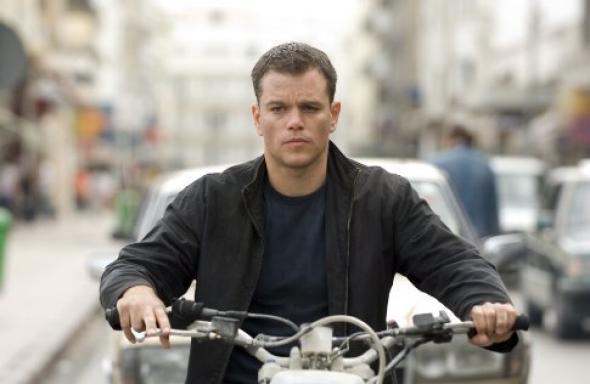 Matt Damon is a man of his word: Long before The Bourne Legacy came to fruition, the actor said he would only return for another entry in the Bourne series if Paul Greengrass returned to direct as well. (Greengrass directed Damon in The Bourne Supremacy and The Bourne Ultimatum.) That didn't happen, and in 2012 The Bourne Legacy was released—with Jeremy Renner taking over in the lead, as a new character, Aaron Cross. (Tony Gilroy directed.)
That film did well, both at the box office and in the reviews, but the next one may do even better: Damon has confirmed—after Ben Affleck, perhaps accidentally, let it slip at a recent event—that he and Greengrass are returning for a new Bourne movie in 2016.
This changes things a bit: As of a couple of months ago, the Damon-Greengrass collaboration was rumored, but a sequel teaming Renner with Fast and Furious auteur Justin Lin seemed likely to happen first. Now the films appear to have switched places on the release date calendar—and, of course, you probably shouldn't rule out the possibility that Bourne and Cross will cross paths in this next film.
Previously
Why We Love Jason Bourne
---