Turns out unruly goats and sheep make for some of the best portrait subjects. Kevin Horan found this out while photographing his neighbor's sheep for what would become his series "Chattel."
Horan—who was recently named to the 2014 Critical Mass Top 50, for which I'm a juror—began the series around 2007 when he moved to Whidbey Island, Washington, from Chicago, where he had worked as an editorial photographer for 30 years. He noticed some sheep across the street from his home and was intrigued.
"I thought visually they're very cool and it would be interesting to [shoot] them as portraits," Horan said. "So I talked to my neighbor and he said, 'Go ahead, knock yourself out.' "
Because of obvious logistics involving livestock and studio photography, Horan brings his equipment to the animals. Not only because it's easier to transport equipment than goats and sheep, but also because he relies on the animals' owners to help with the handling of them. "It takes more time than they ever dreamed of," Horan said about the process.
The aesthetic of "Chattel" is a nod to studio portraiture from back in the day, so Horan shoots them in black and white and gives them a tone reminiscent of an earlier time period. 
Horan once drove two hours to take some shots of Sydney—"He's a star," Horan laughed—but most of the roughly 32 goats and sheep that have made the final cut have been photographed around Whidbey Island, although he is starting to get requests from much more distant locations.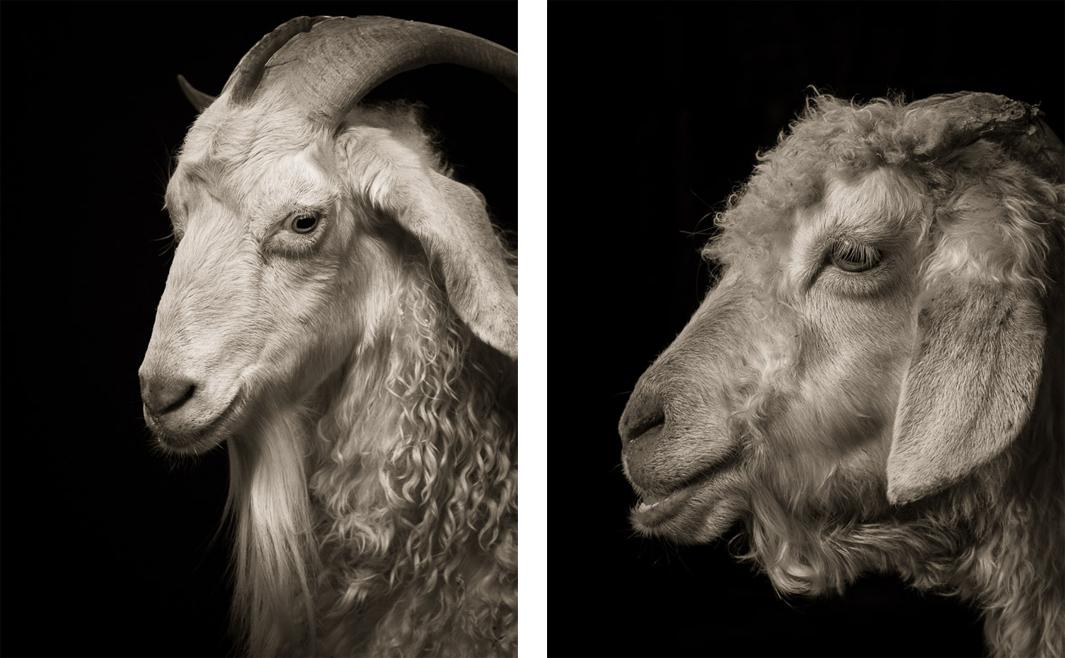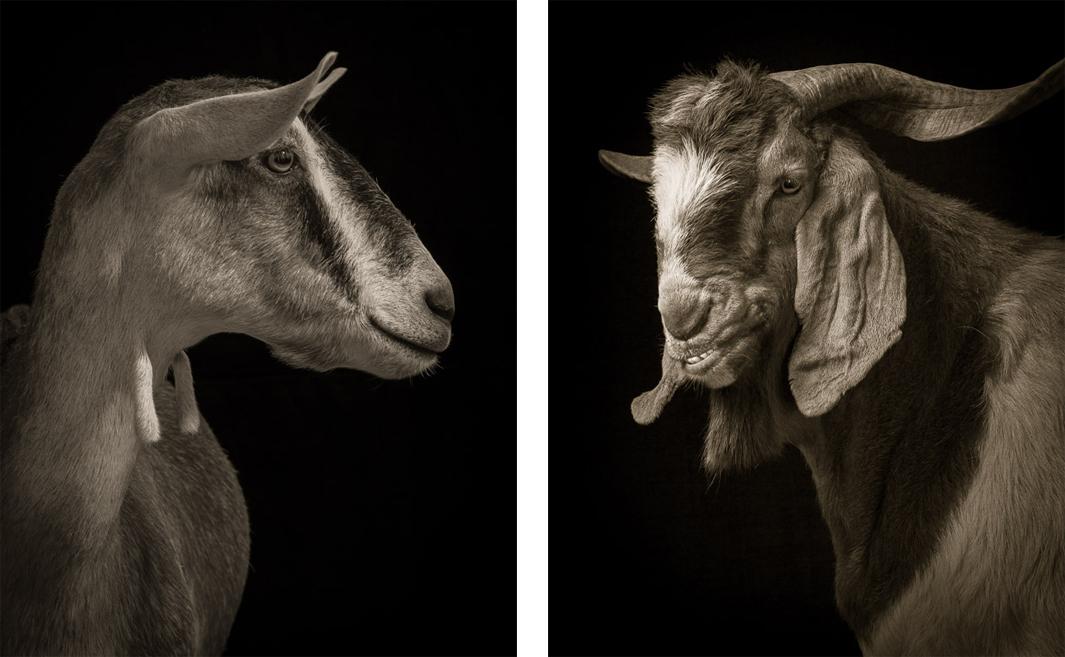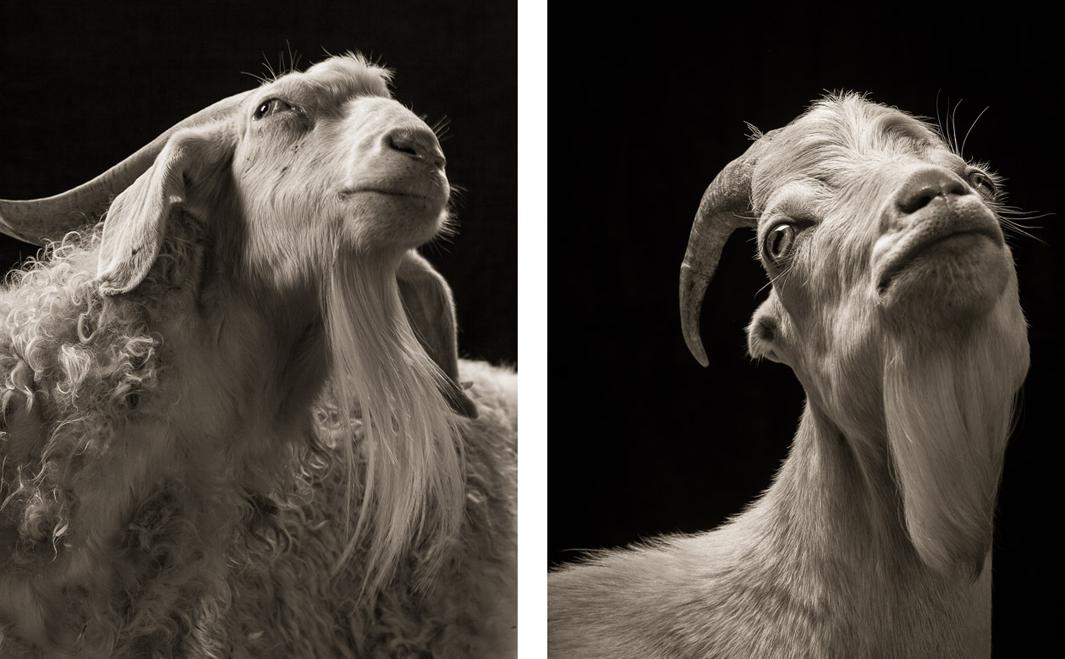 "I got a message from Sweden, from a goat farmer, and she asked if I ever travel," Horan said. "She really wanted to have this treatment."
When he started work on "Chattel," Horan also tried out horses with the sheep and goats but said it just wasn't working out.
"I let the horses go," Horan said. "It's the long face. It doesn't read like a face to me. There is an analogy to human portraiture [in the series], and I just can't make it work with the horses. People love horses, and I don't mean to offend them, but I've never really gotten them to work."