It's hard not to fall in love with the New York Times headquarters, the Renzo Piano-designed 52-story building on Manhattan's Eighth Avenue.
For Kathy Ryan, the director of photography at the New York Times Magazine, the main appeal is the beautiful light inside, which enters the building between irregularly spaced horizontal rods that make up part of a "double-skin curtain wall."
Two years ago, Ryan saw a zigzag of light on the sixth floor of the building, where she works, and was inspired to snap a picture on her iPhone, which she posted to Instagram. Ryan was new to the image-sharing service at the time, and became hooked on the likes and positive feedback she got from viewers as she continued to take pictures around the office. Now, her photos of colleagues, Post-it notes, and amazing shadows are collected in the book Office Romance, which is published by Aperture.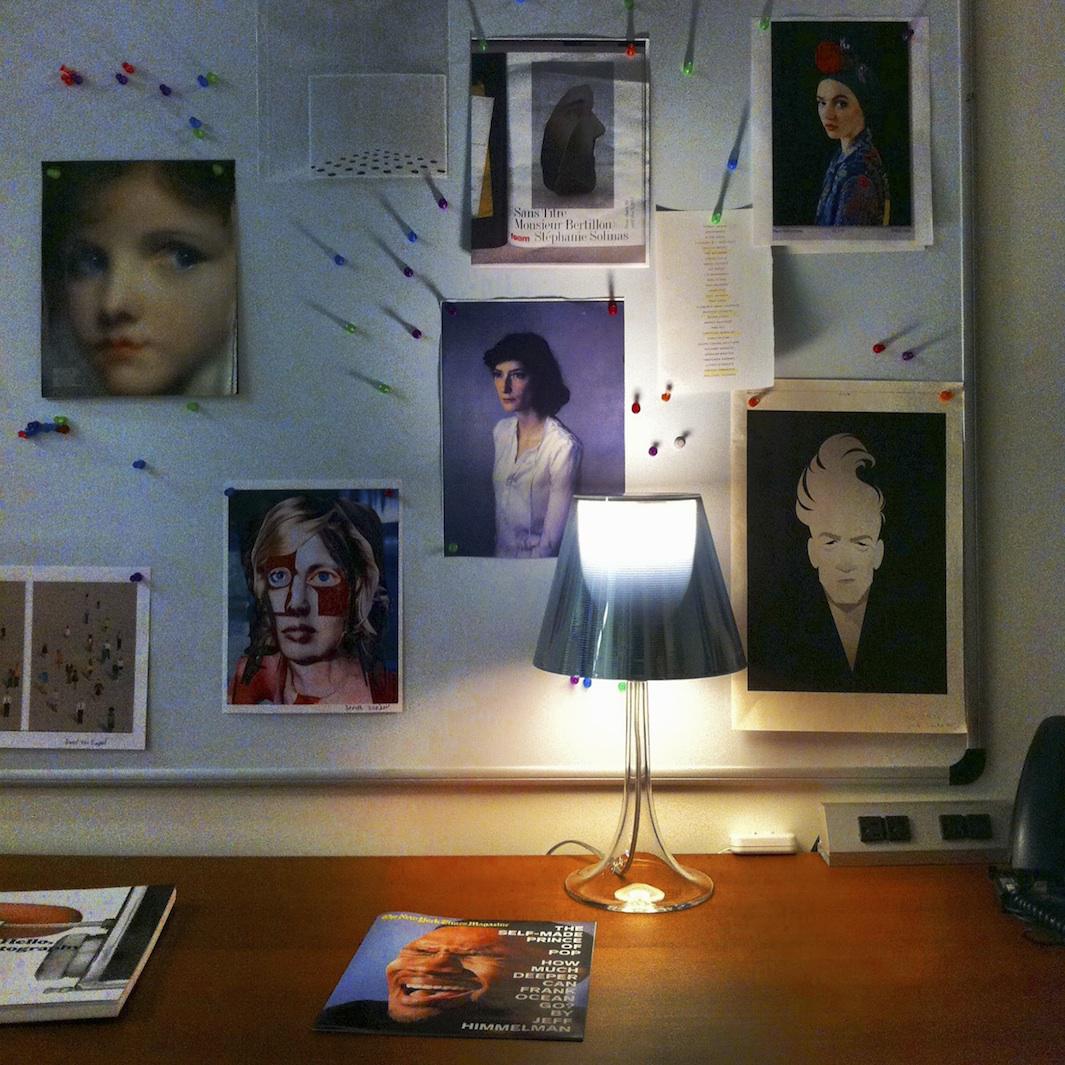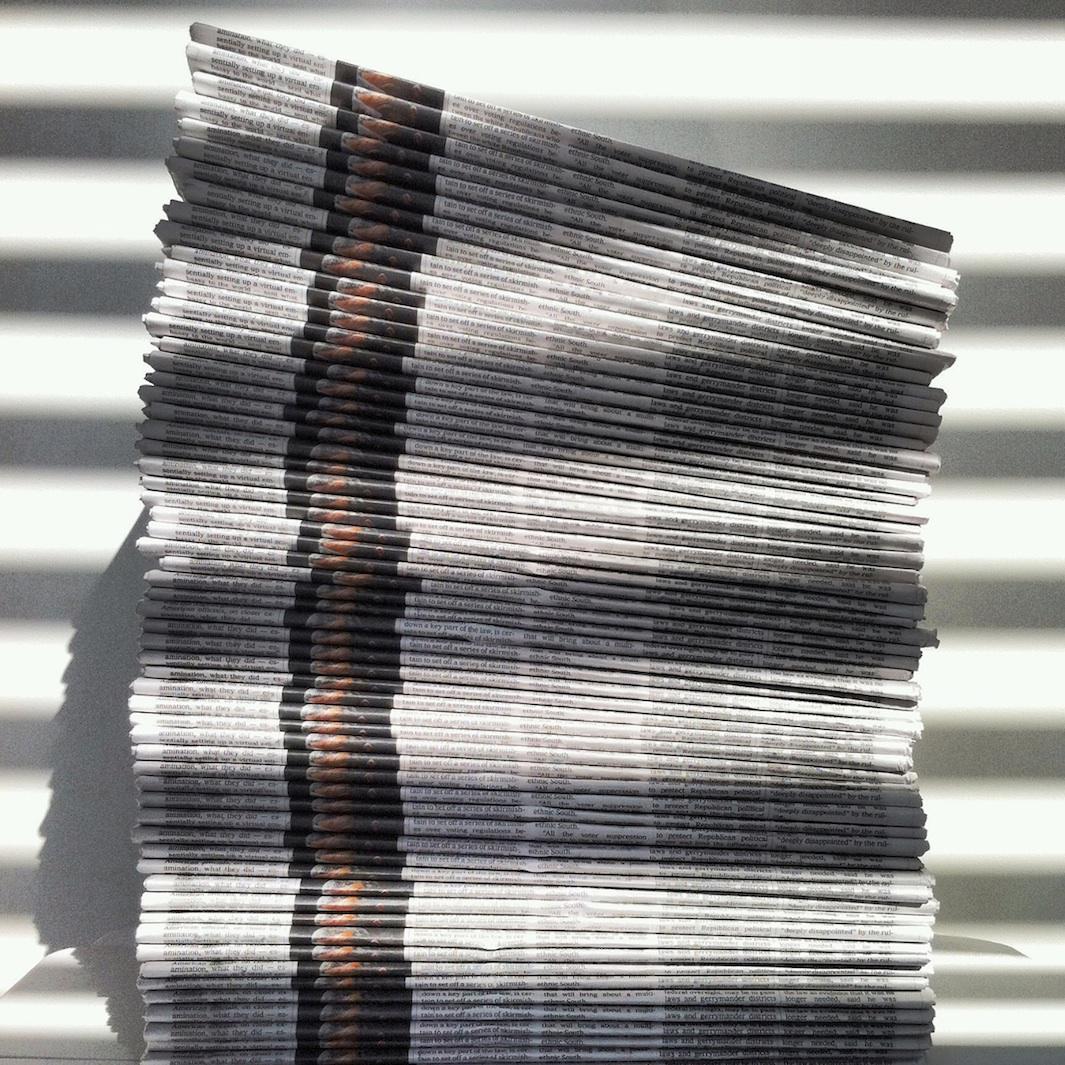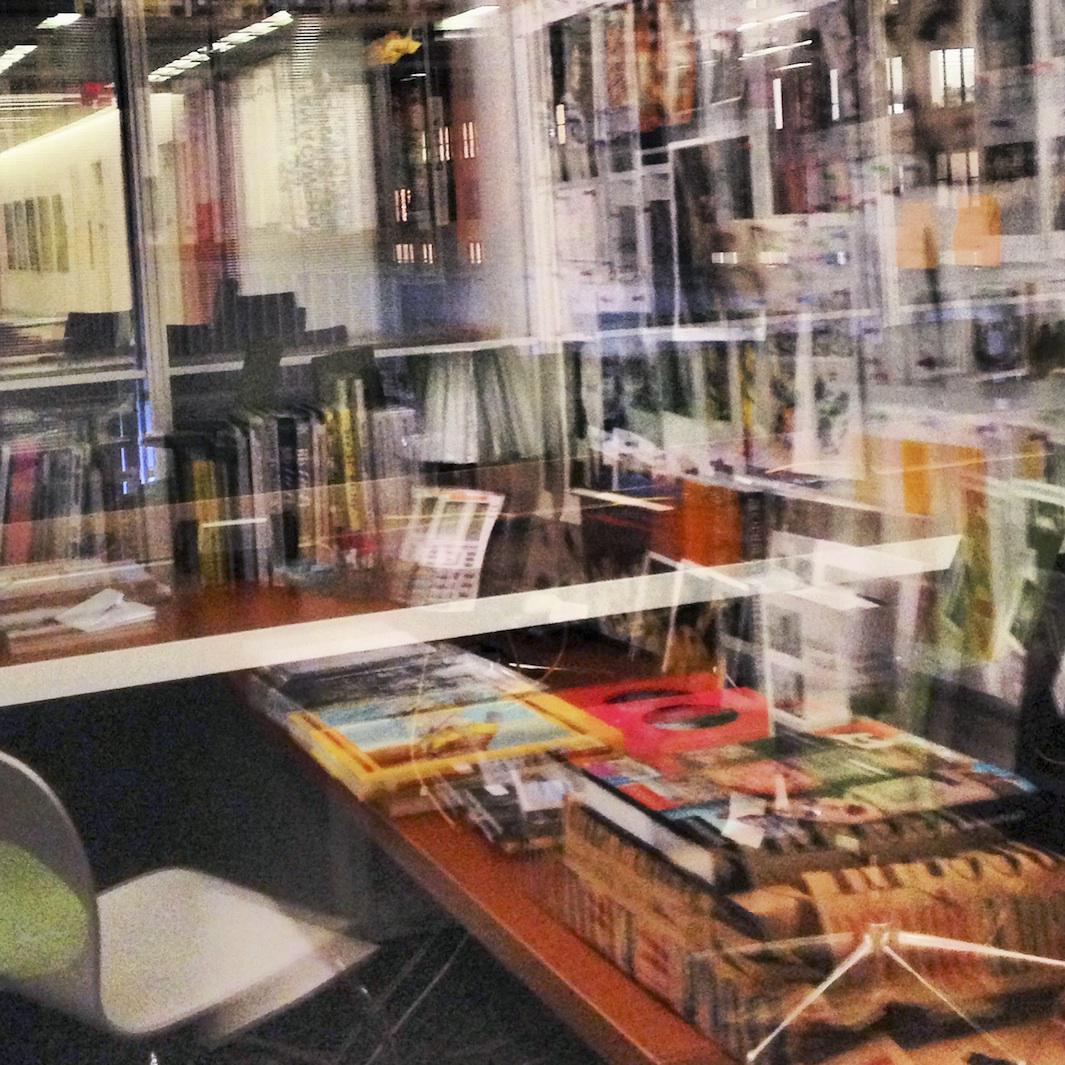 "As an editor at a magazine, I thought it was important to be on Instagram because it's a major means of communication. I just dove in. It's such an incredible medium for visualists like me. I like how direct and democratized it is," she said. "I got a kick out of the challenge of making a picture, hearing back from people, and seeing other people's work."
Ryan started seeing her Instagram as a diary of her life at the office. She photographed mostly on the sixth floor in the beginning, usually in the morning and early evening when the light was most dramatic. Recently, she's started venturing up to the 14th and 15th floors, which host a cafeteria and an event space, to look for photos. She's even come in on weekends when the light looks especially "cinematic."
"I work with photographers all over the world who go to exotic, incredible places. I'm the exact opposite, it turns out," she said. "I love the idea that I'm photographing one tiny little area—granted, it's a newsworthy area—but I like the limitation of one building," she said.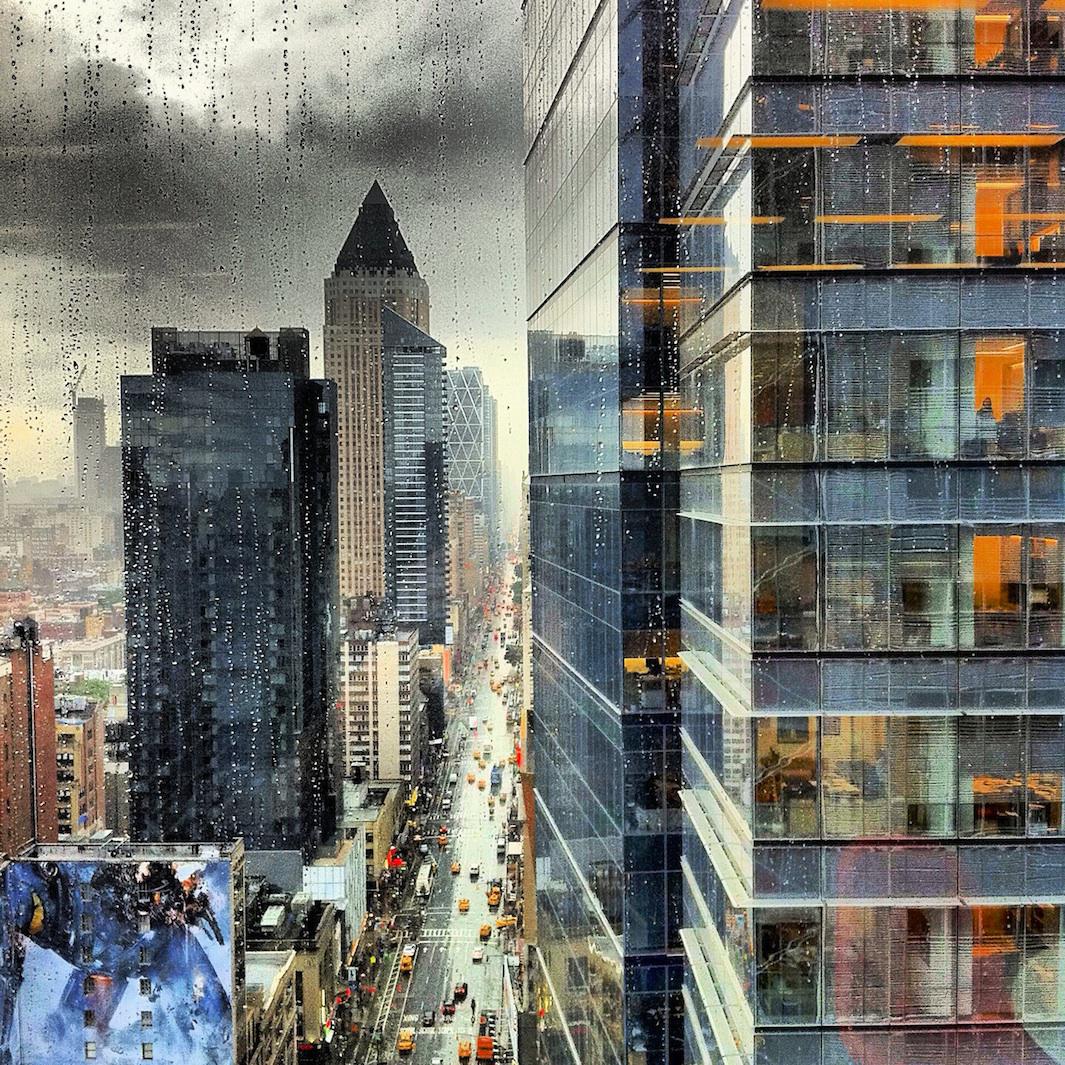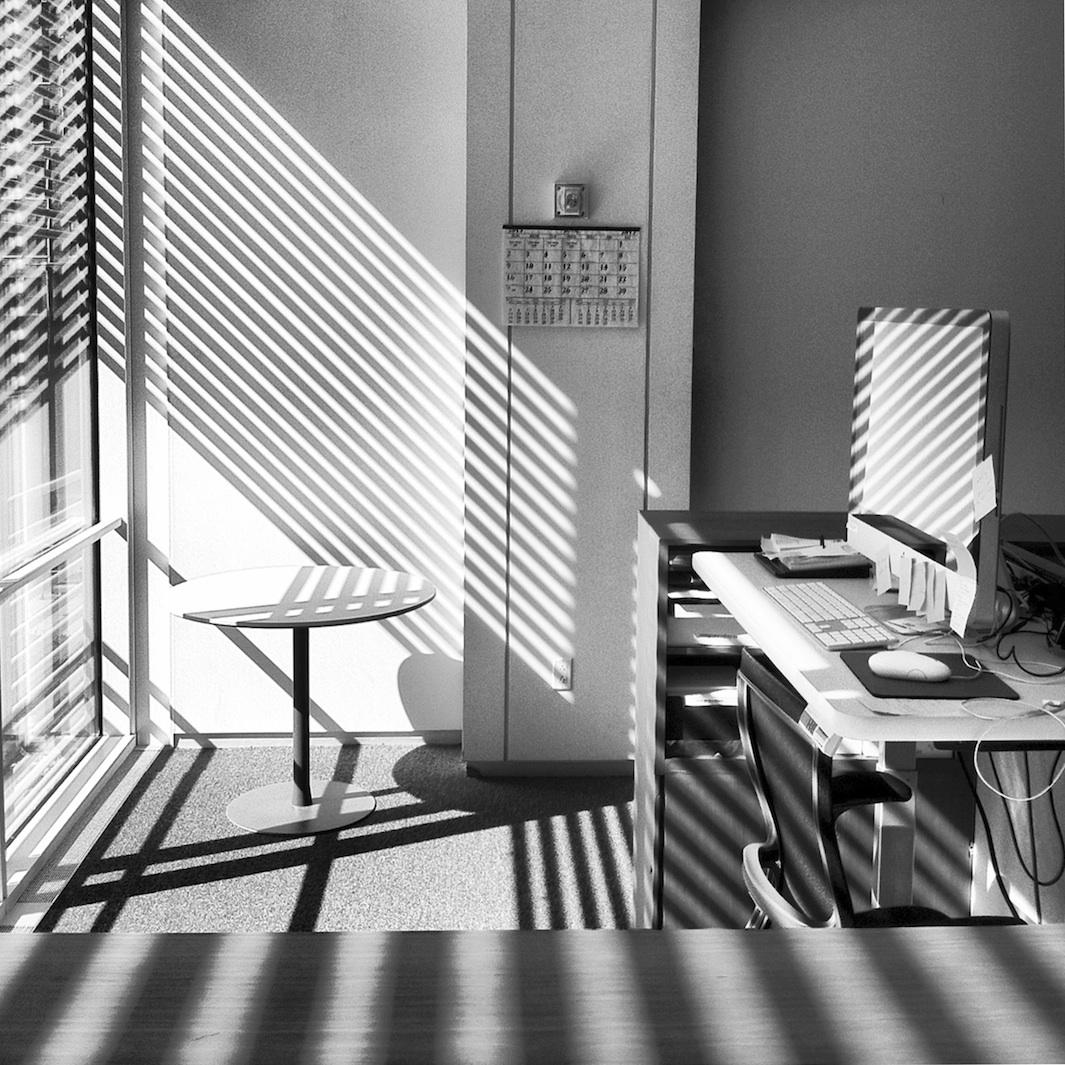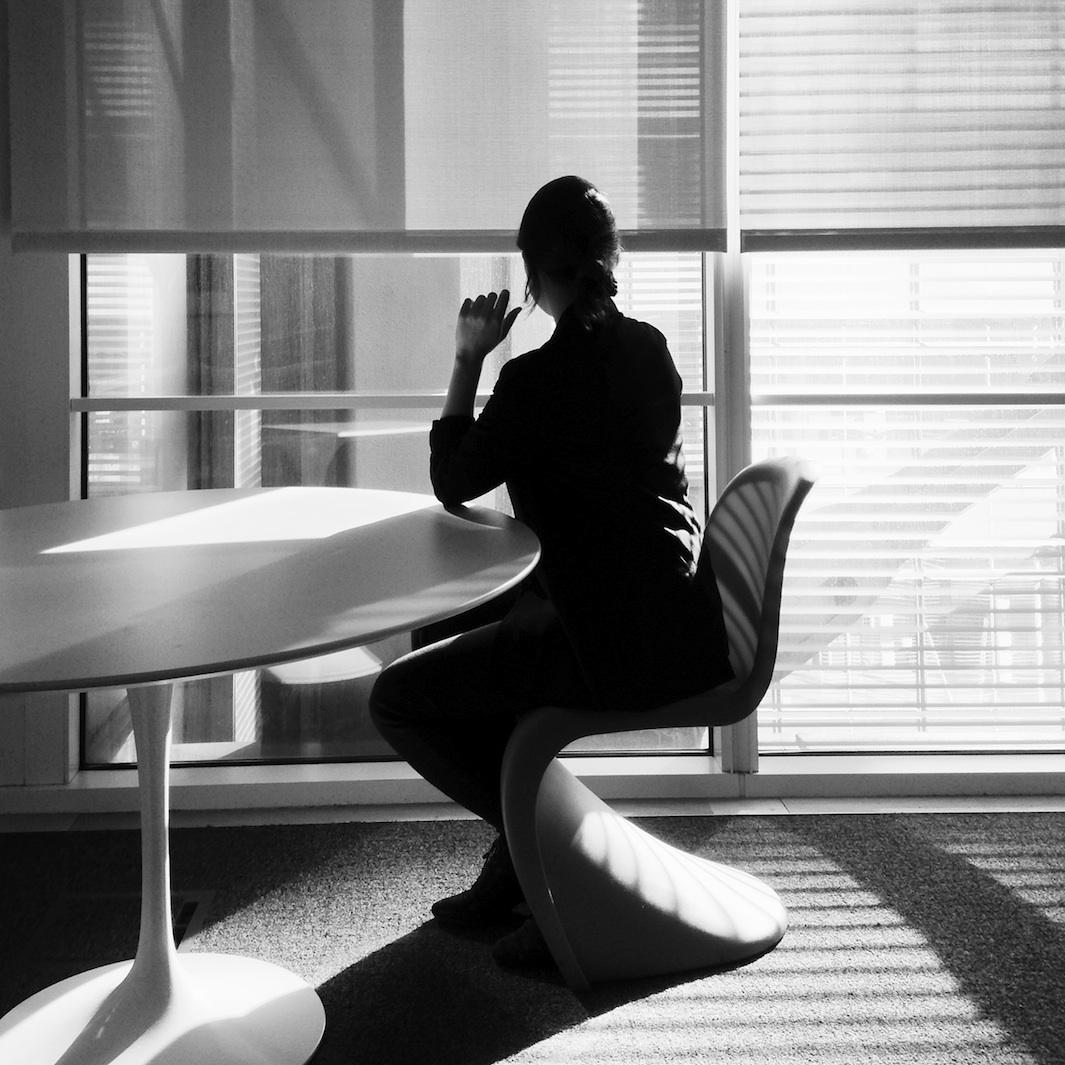 Most of the time, Ryan doesn't even have to leave the area near her desk to capture a great photo. When the eastern light crosses her cubicle, she takes still lifes of folders, letter cutters, and other office supplies. Sometimes, when colleagues from the art and photo department walk by, she'll ask them to pose for a photo. "Most of the credit goes to Renzo himself and this building. The light is so extraordinary. I feel like I'm being handed the pictures." 
As Ryan continues to take photos around the office, she is hoping to capture more of her New York Times colleagues in order to create a record of the people and personalities at the historic paper. She's in no rush to do that, though; for now, she's happy to make photos of whatever catches her eye "just for the sheer joy of it."
"When I came in the other day, there was a bolt on the staircase again but this time there was a prism simultaneously alongside it. It became almost like an abstract canvas," she said. "What's fun about this is there's no goal ultimately other than to make a picture at that moment that I feel I have to make."