Quick: Can you picture what John Eleuthère du Pont looked like? Do you even know who he was?
Du Pont, a schizophrenic millionaire and Olympic team sponsor, is far from a household name, but his story was fascinating enough to become Foxcatcher, a serious Oscar contender with an A-list cast. Steve Carell, taking on his darkest role yet, plays du Pont, and he dons an enormous prosthetic nose to do so. He's gotten rave reviews.  
He's not the only Foxcatcher cast member to wear heavy makeup, either: Both Channing Tatum and Mark Ruffalo appear to have also altered their faces significantly for the film. They play brothers Mark and Dave Schultz, who wrestled for the U.S. Olympic team.
Was all this cosmetic work really necessary? Most people who see Foxcatcher won't know what du Pont or the Schultz brothers looked like, and the heavily altered faces of these familiar stars can be jarring. Of course, this is hardly the first time an attractive actor has undergone an extreme physical transformation to play a real-life figure. So when are such metamorphoses necessary, and when are they pointlessly distracting?
Here's my rule: If the person the actor is portraying had a distinctive look or physical attribute that is essential to their story, then it's time to call in the prosthetics team. But if their looks have no bearing on the plot or on the movie's themes, then don't give them a second thought. We all know Leonardo DiCaprio isn't really J. Edgar Hoover, and that forehead isn't actually helping.
One caveat: This gets tricky if doing so requires one to alter a feature deemed particular to a certain ethnicity. Ben Kingsley, of Indian heritage, got away with darkening his skin to play Gandhi by being great in the role. Zoe Saldana on the other hand, has stirred up anger over the prosthetic nose, darkened skin, and Afro wig she's wearing to play Nina Simone, even as a black woman—and the film hasn't even been released yet. (Another side note: I've left off the cases in which the primary physical transformation is to make the actor look older, as with DiCaprio in J. Edgar—aging makeup is a matter for a different post.)

Below, a helpful guide for when it works, and when it doesn't.
John Hurt, The Elephant Man

Joseph Merrick (called "John" in the film) was infamous for and ultimately defined by his deformities. The makeup (supervised by Christopher Tucker) is done exceptionally well, complementing rather than hindering Hurt's great performance.
Rob Lowe and Matt Damon, Behind the Candelabra

The real-life surgeon Dr. Jack Startz (Lowe) and his patient Scott Thorson (Damon) endured all sorts of plastic surgery to achieve their doll-like faces. That was integral to who they were, and the makeup in the film gives them a suitably drastic look.
Eric Stoltz, Mask


Rocky Dennis suffered from craniodiaphyseal dysplasia, a rare bone disorder that deforms the skull and shortens life expectancy. Mask won an Oscar for Best Makeup, and deservedly so.
Charlize Theron, Monster


Aileen Wuornos is not a household name, but as the rare female serial killer, she is notorious. By the time Monster came out in 2003, she'd been profiled in a documentary and a TV movie, so her face was fresh in the minds of many viewers. Theron's performance doesn't get lost in her physical transformation, which included the use of dentures and painted-on freckles, and the resulting resemblance is uncanny.
Robert De Niro, Raging Bull


Look at a side-by-side of De Niro and Jake LaMotta, and it can be hard to tell who's who. Still, while the actor's busted (prosthetic) nose echoes the hard-worn life choices of his character, the overt transformation isn't quite as necessary as in the movies mentioned above.
Anthony Hopkins, Hitchcock


Hopkins, who wore a latex mask and a fatsuit, mimics the Master of Suspense ably, but somehow misses his spirit. And the latex mask looks like … a latex mask.
Steve Carell, Channing Tatum, and Mark Ruffalo, Foxcatcher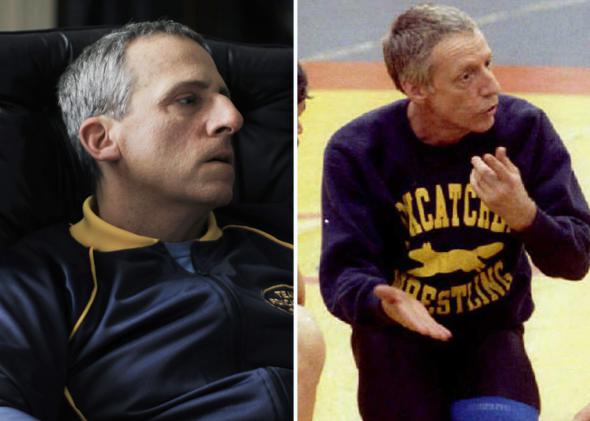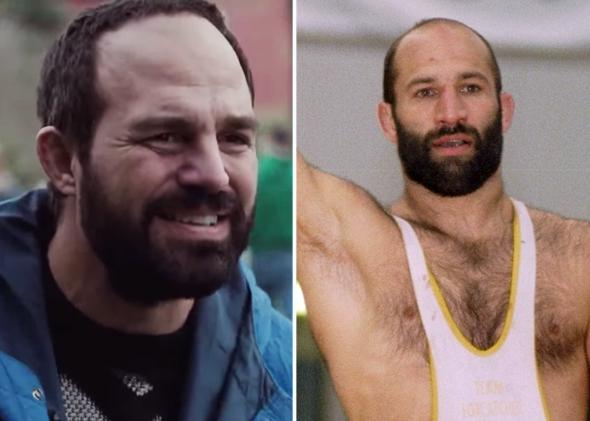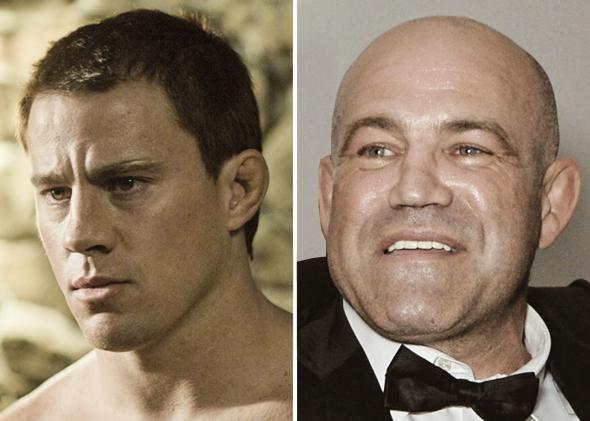 Carell's nose, combined with his affect, makes him creepy in a way his character probably should be. Tatum's noticeably sloping forehead and broader nose, as well as Ruffalo's pushed back hairline, are formidable. But are they necessary to the roles they play? Not really. And Carell in particular tends to get lost behind that nose.
Nicole Kidman, The Hours

Yes, Kidman won the Oscar for playing Virginia Woolf, but the prosthetic nose is more distracting than helpful. And while Kidman may have impressive facial symmetry, the awkward fake schnoz overcompensates, rendering the on-screen Woolf considerably less attractive than the author was in real life.
Sean Penn, Gangster Squad


L.A. gangster Mickey Cohen is no Al Capone—most viewers who bothered to see the violent, overblown Gangster Squad last year probably had no idea who he was, much less what he looked like. Unfortunately, Penn still gets a highly stylized and terrible makeup job for his role as Cohen. It's like something out of Warren Beatty's Dick Tracy—and that movie was based on a comic strip.