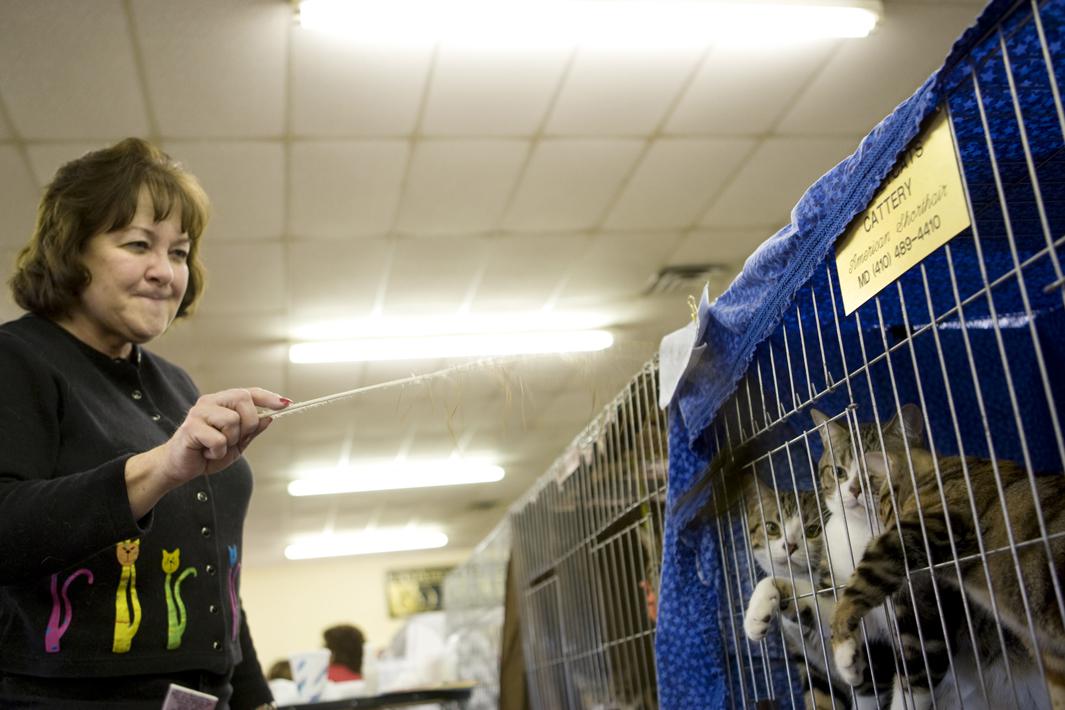 Even before the Internet meme'd them, cats have always been a favorite for photographers, something Dustin Fenstermacher knows well, having traveled around the country documenting feline pageants for more than six years.
"I knew other people had done it before, but everyone was doing it differently than how I would do it," he said about photographing animal shows. "You just have to do it in your own voice."
Part of that includes finding candid moments or seeking out images that are unintentionally humorous, unlike the title of the series, "M'ow M'rrrrrrow," which is more indicative of Fenstermacher's sense of humor.
Fenstermacher's friends also have made sure to joke with him about his reputation as a cat photographer. "When I first put the project out there, it was around the time of my birthday and people bought me cat-related tchotchkes," he said. But, professionally, the reputation has been positive. It led to an assignment taking photos for the book How to Make Your Cat an Internet Celebrity: A Guide to Financial Freedom, published this April by Quirk Books.
While attention is primarily on the cats, Fenstermacher enjoyed interacting with the owners.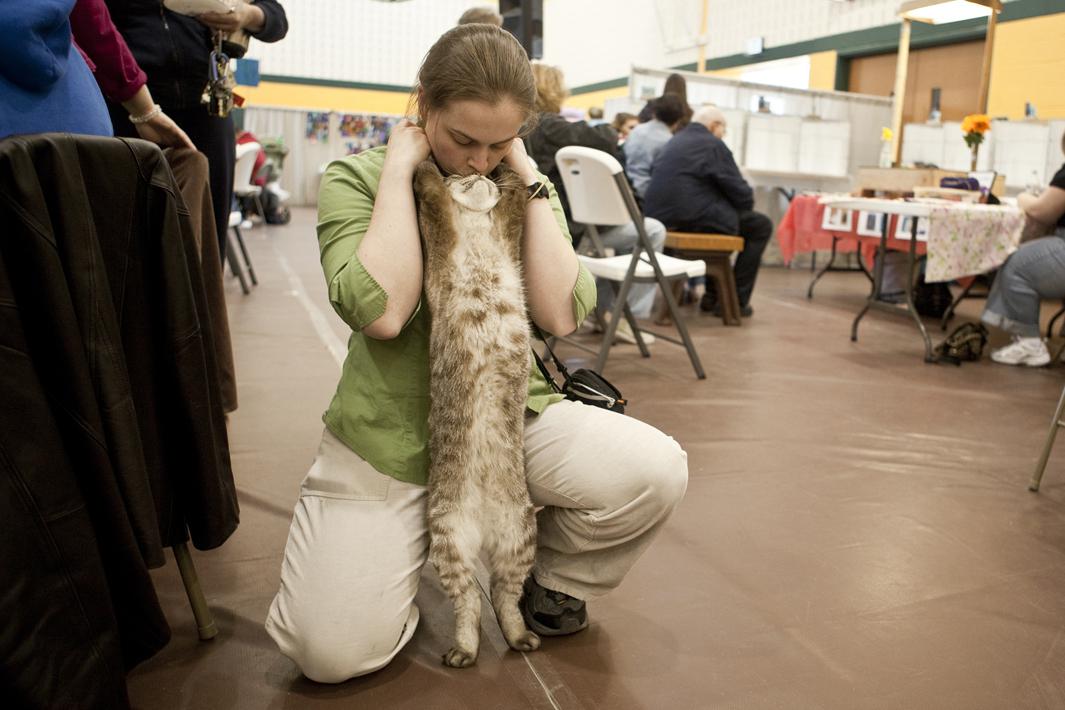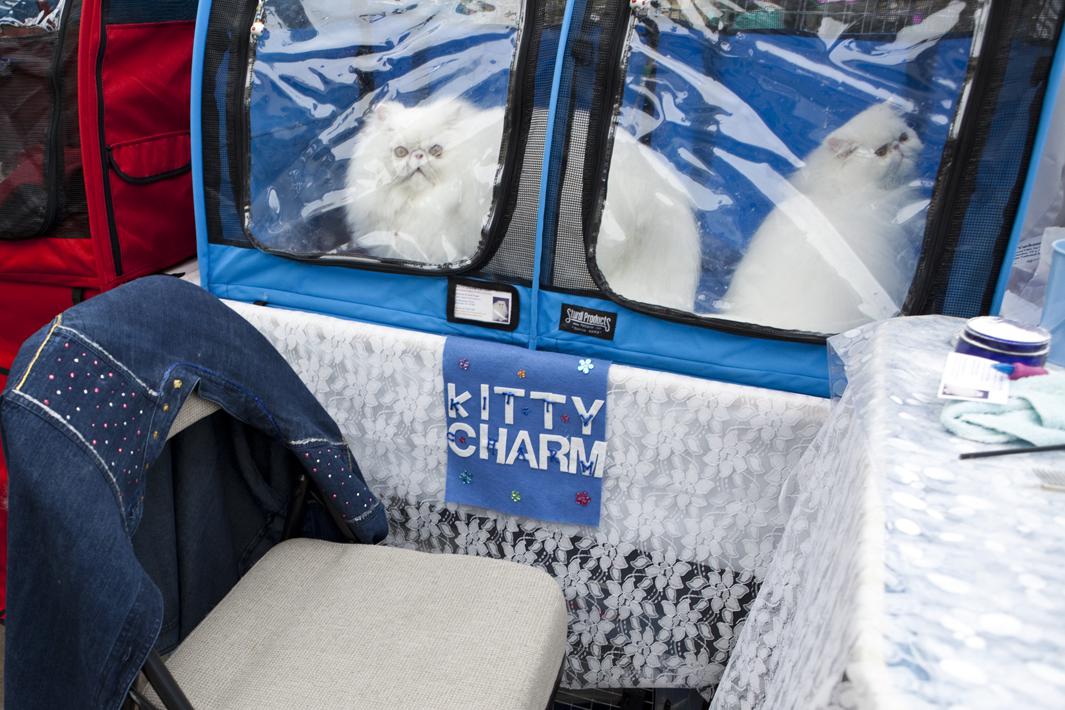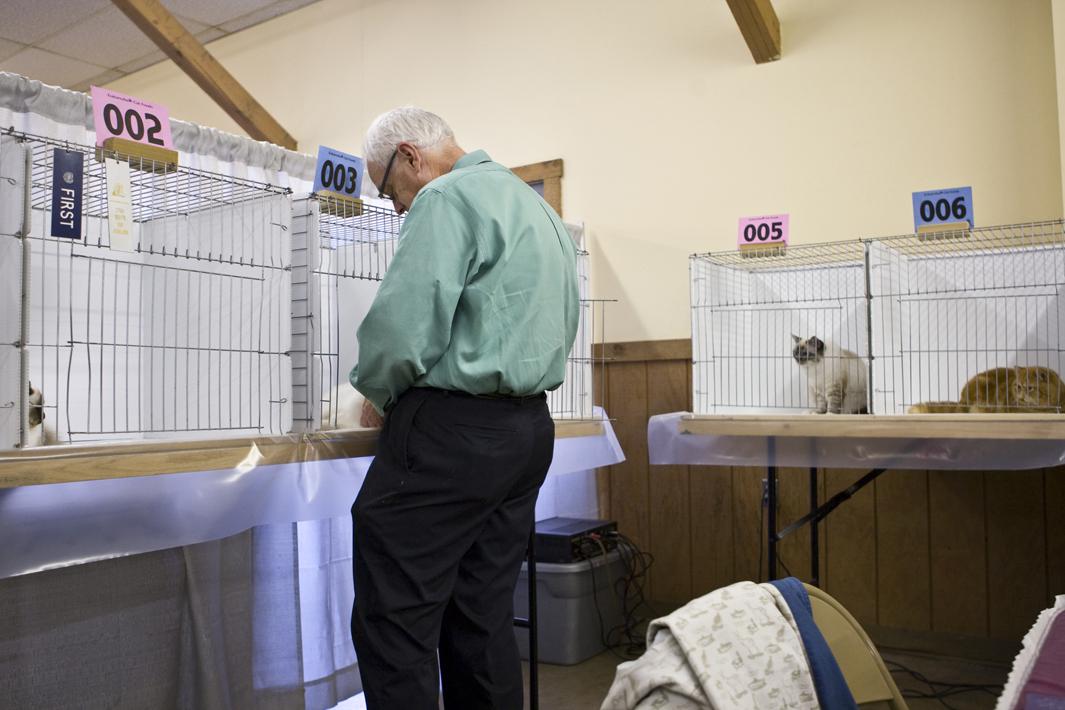 "They're some of the most self-aware people I've met, they realize the stereotype out there and they're embracing it. Even the merchandising they sell, are things with 'Crazy Cat Lady in Training' written on them."
"It's a subculture. Just imagine if cat shows were as popular as football and football were as popular as cat shows, people would be looking at all the weird people going to football games with their faces painted and probably making fun of football fans."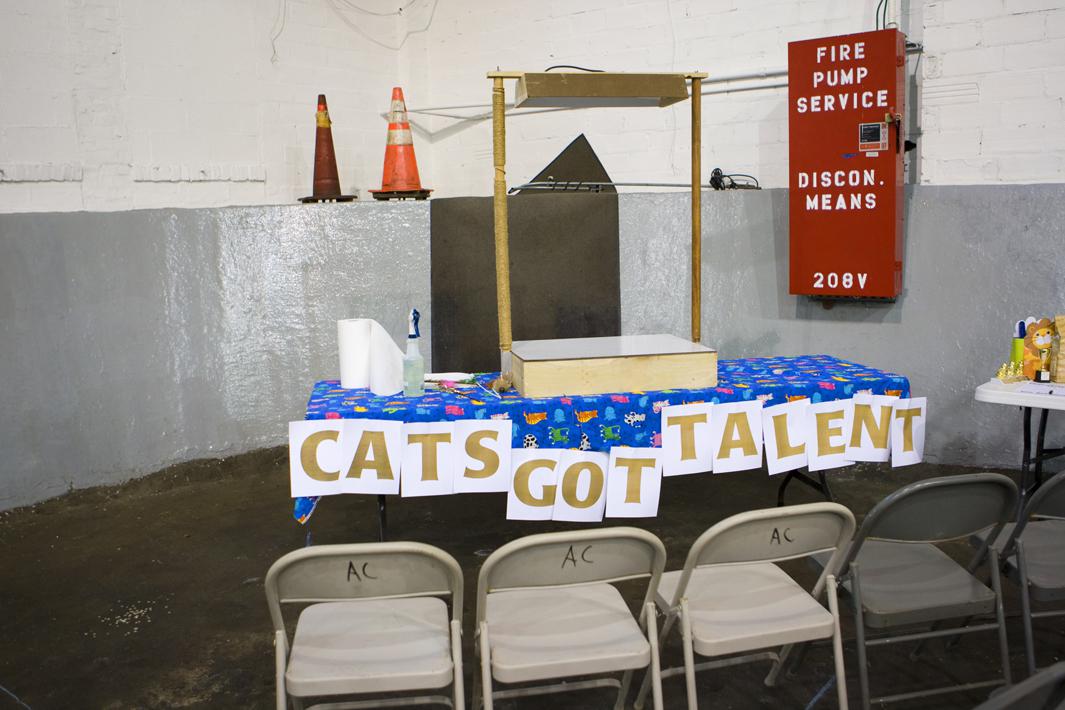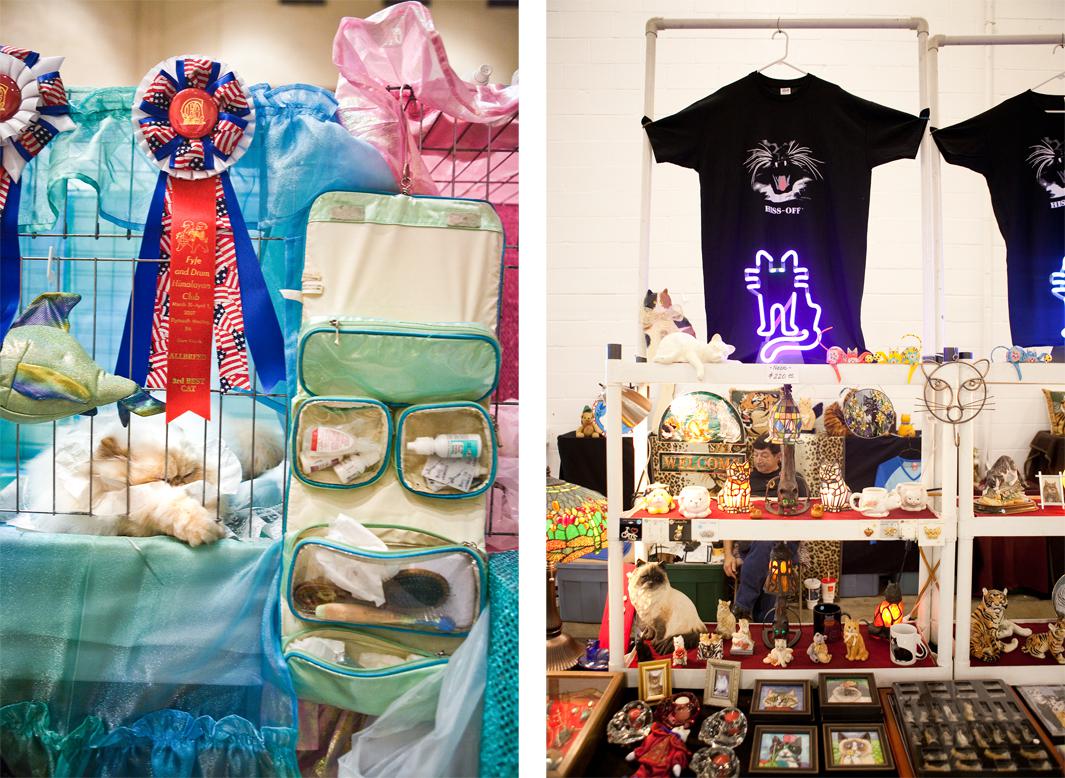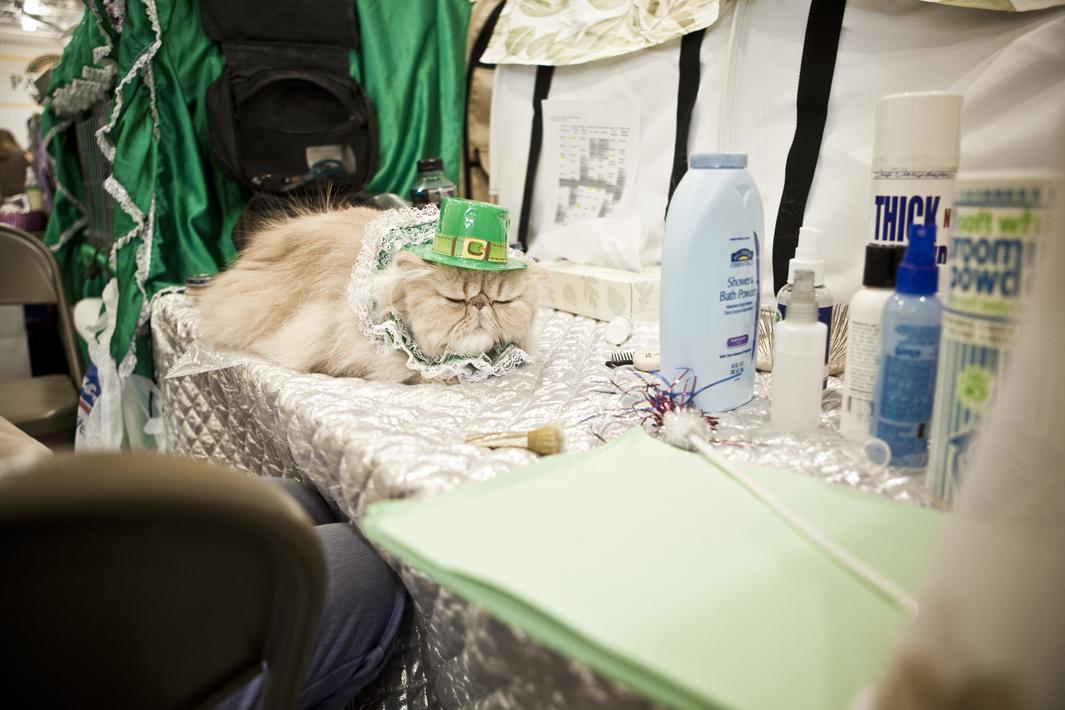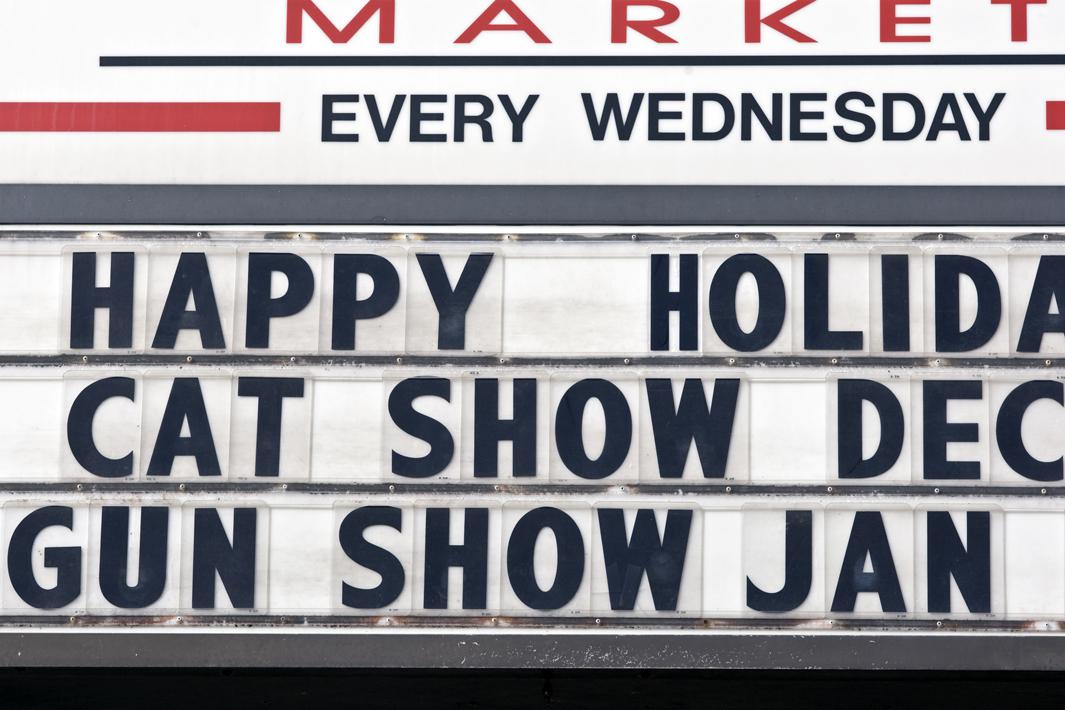 ---