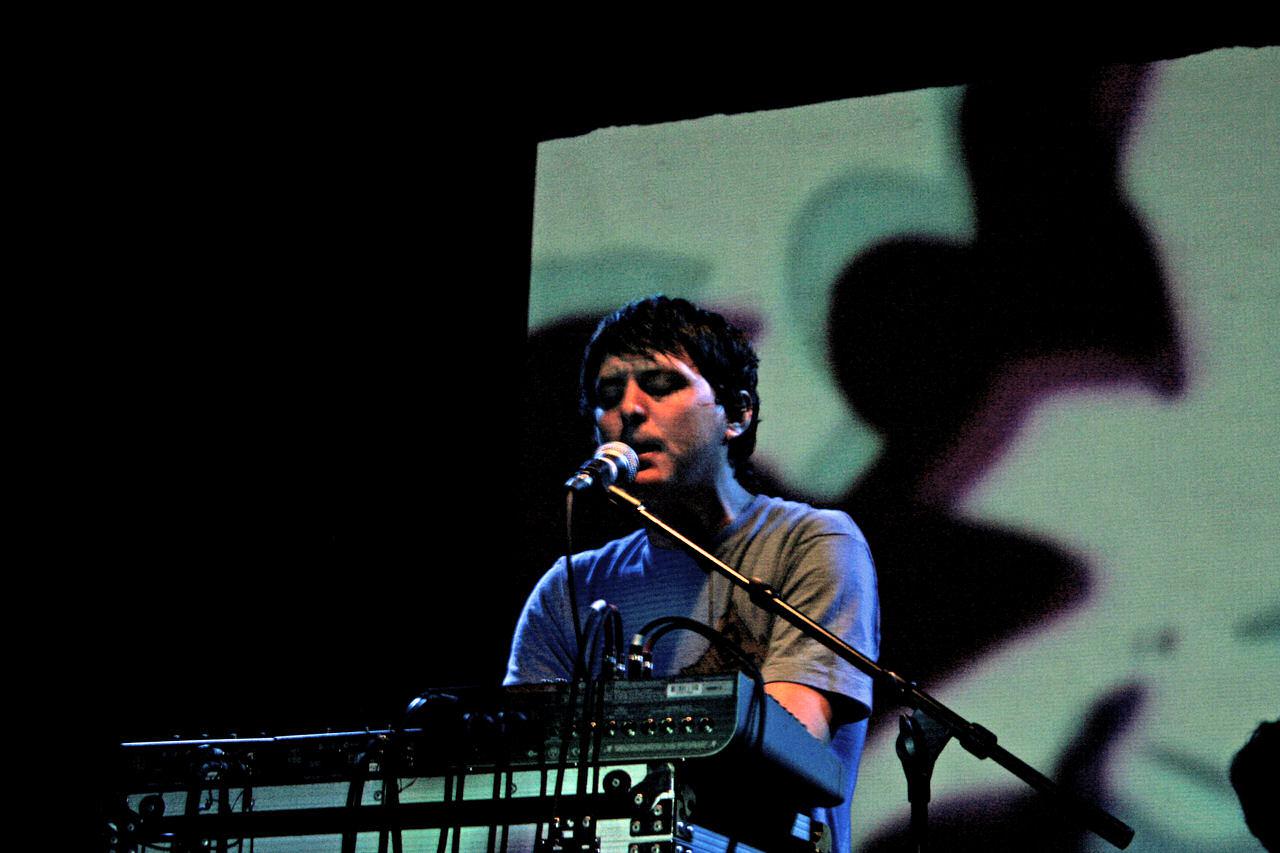 Panda Bear—aka Noah Lennox, one of the founding members of indie favorite Animal Collective—is gearing up for the release of his fifth solo album, Panda Bear Meets The Grim Reaper. Expectations are already high, but the first single, "Mr. Noah," inches them even higher: it's a catchy, free-associative song that, like most of Lennox's music, presents a trippy and triumphant vision of what pop can be.
The tune also employs one of Lennox's favorite tricks: the repetition of one or two chewy vocal hooks amidst a haze of synth and blissed-out percussion. It's a technique that can seem grating or indulgent to some, but I always enjoy Lennox's unique vocal phrasing—his over-enunciation of syllables and uncanny ability to slide in and out of a melody lend his music an ethereal, almost childlike quality. It's good to hear him again; Panda Bear Meets The Grim Reaper is out Jan. 13.
Correction, Oct. 25, 2014: This post originally misidentified Brian Ross Weitz ("Geologist"), as Noah Lennox in the photo caption. The photo has been updated to one of Lennox. 

---