The Swedish Academy announced this morning that this year's Nobel Prize winner for literature is Patrick Modiano. Don't worry: I didn't know who he was, either. In fact, a lot of journalists and book critics didn't know who he was.
For all us who were clueless, Wikipedia offered this helpful warning: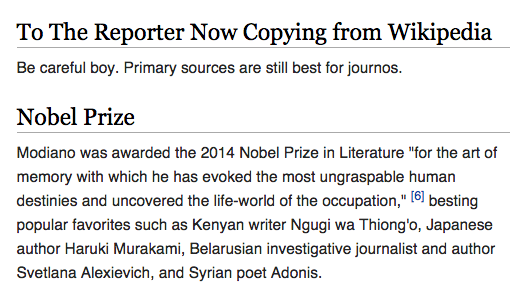 The change, added by Wikipedia editor Alvindclopez, was only up for about 10 minutes, but that was long enough to stop at least this blogger from being tempted to fake it.