Before 2008, Lake Las Vegas, a collection of 21 Mediterranean-themed communities built around a man-made lake, and Ascaya, a "mountain-mansion project" created by a Hong Kong billionaire, were part of the force making Nevada the fastest-growing state in the country.
And then, almost as quickly as it grew, Nevada real estate collapsed. Construction halted at Ascaya, leaving "dozens of cake-layered pads carved into the mountain without a single house." At Lake Las Vegas, two golf courses and a luxury hotel shuttered, and owners sold their homes at massive losses. In his new book, Lake Las Vegas/Black Mountain, out next month from Radius Books, Michael Light documents the ruin of the sprawling Nevada residential developments.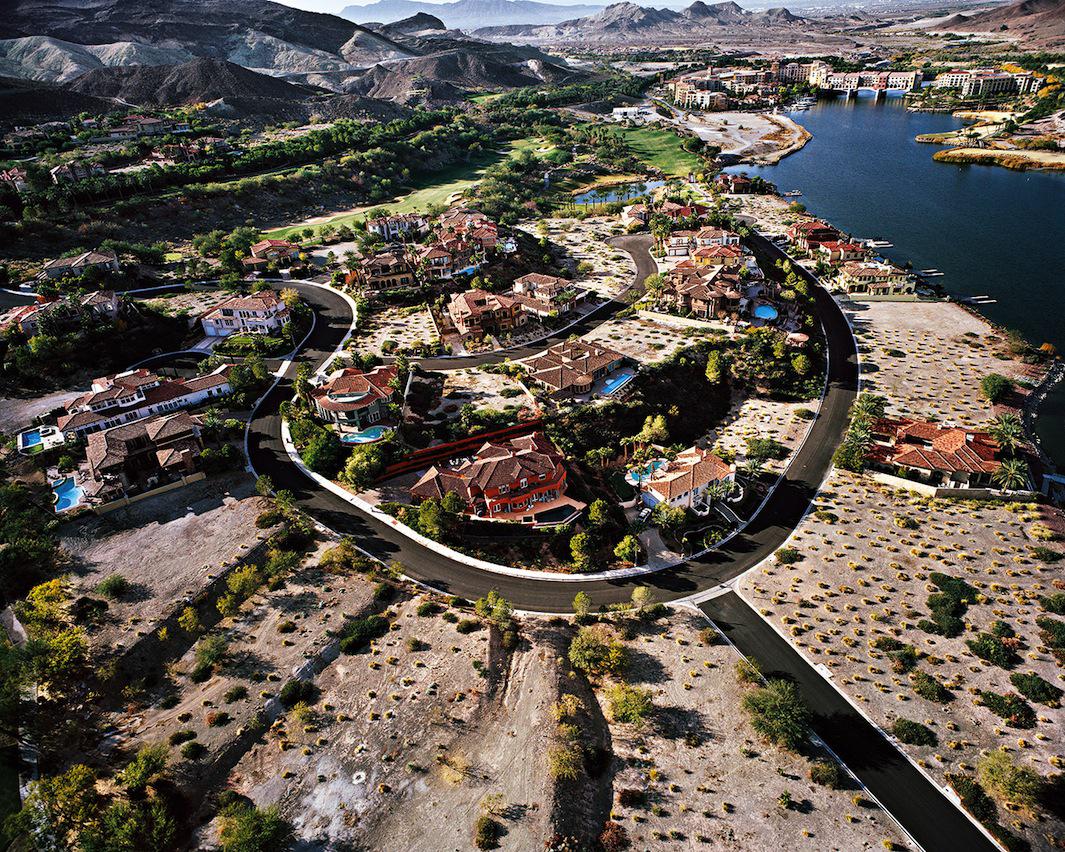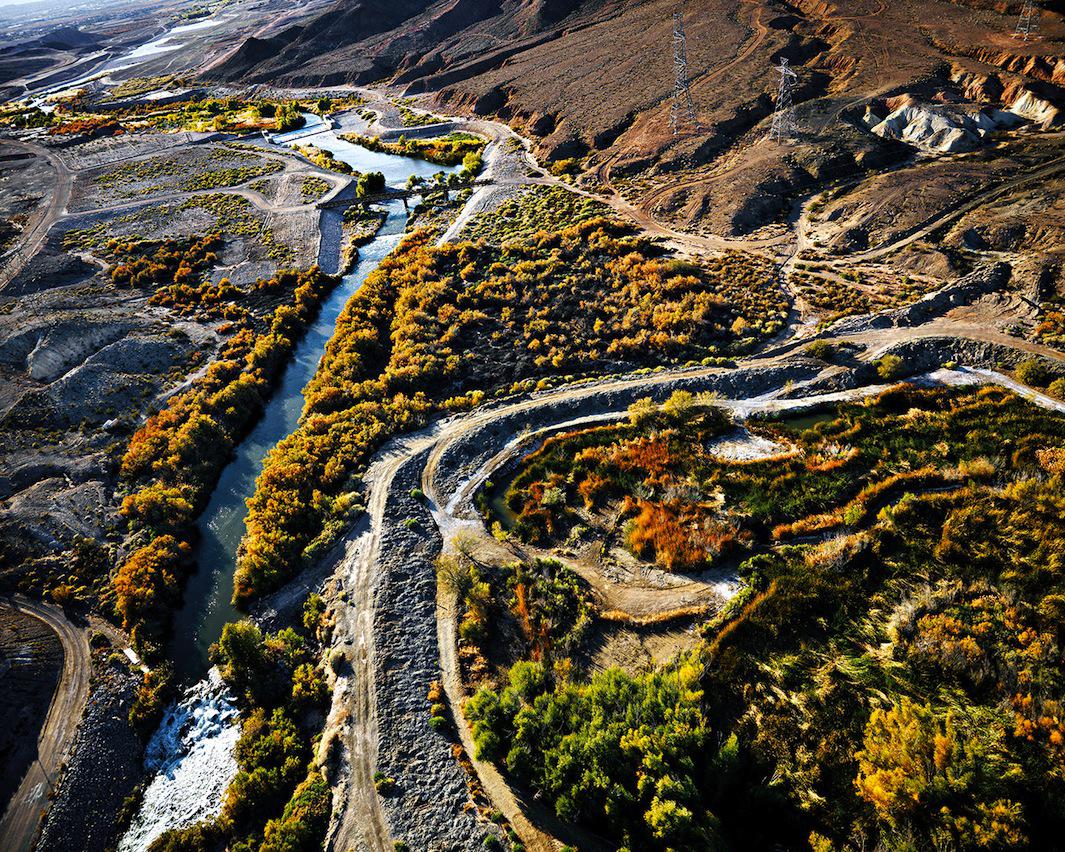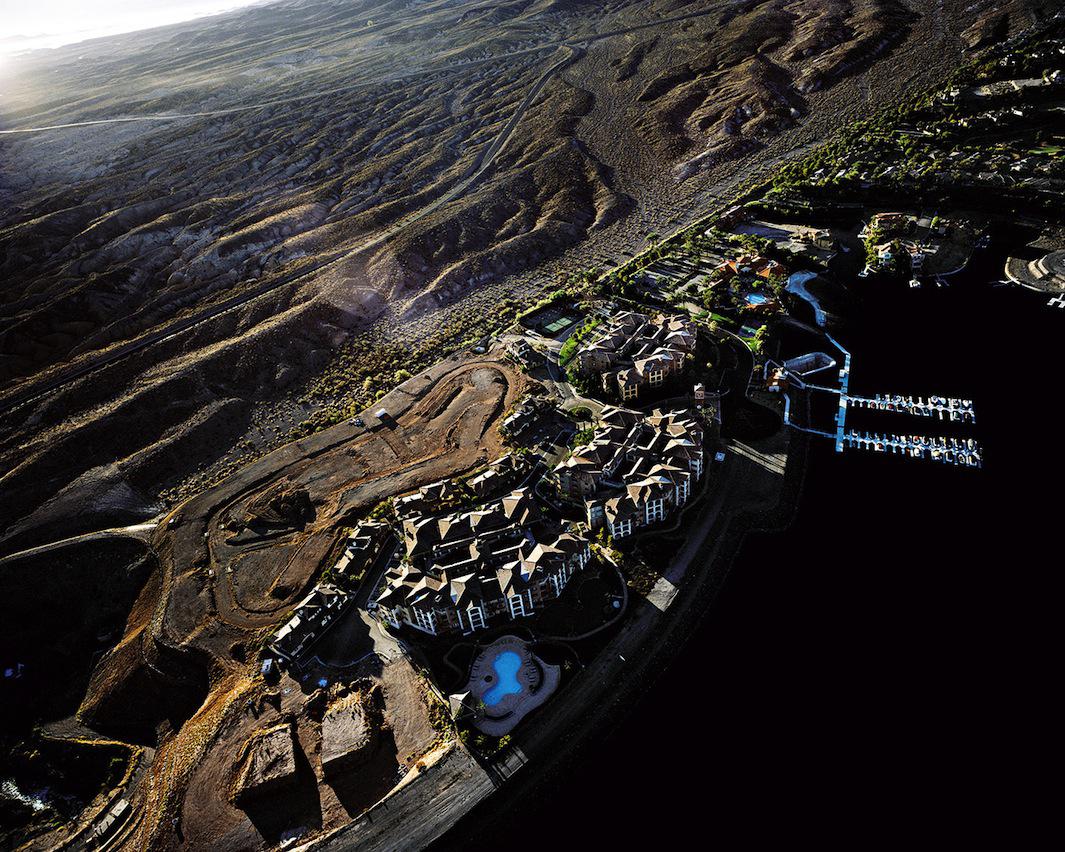 San Francisco–based Light started photographing the communities in 2010, in the wake of the economic calamity. He'd previously photographed the Bingham Canyon Mine in Utah, and saw parallels in the stories: Both places told about the human transformation of the American West.
As in his other work, Light photographed the communities aerially, shooting out of a helicopter and, occasionally, a fixed-wing plane. He worked during the morning and late afternoon, when the light provided "maximum three-dimensionality." And, for the first time, he shot extensively in color, capturing a dizzying palette of golf-course greens and swimming-pool blues to highlight the artificiality of the manufactured landscape.
That overhead perspective allowed him to capture the way in which the developments, "practically airlifted" into the environment, stuck out from their surroundings. It also afforded him a view of places that would be off-limits from the ground. "They're guarded and gated and available only to property owners and their specified guests. That's one aspect of my aerial practice that I enjoy, which is to say that I can leap over the proverbial hedgerow and tell the story I want to tell," he said.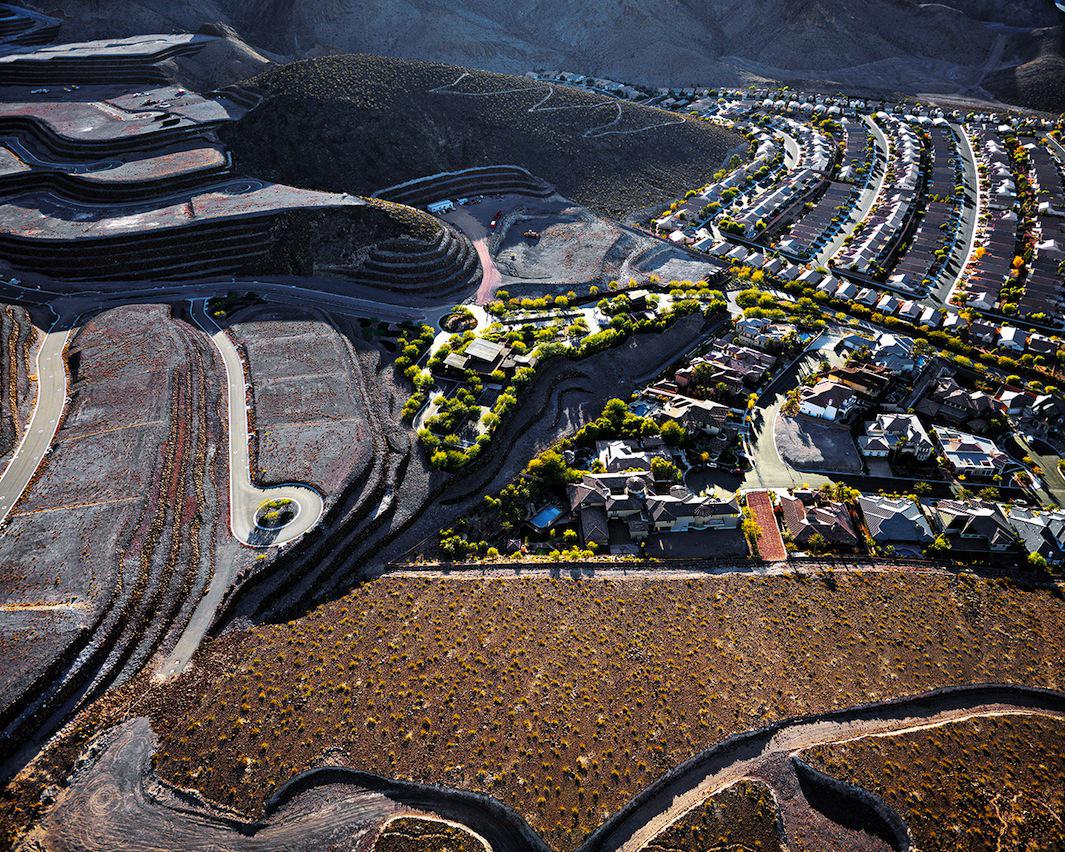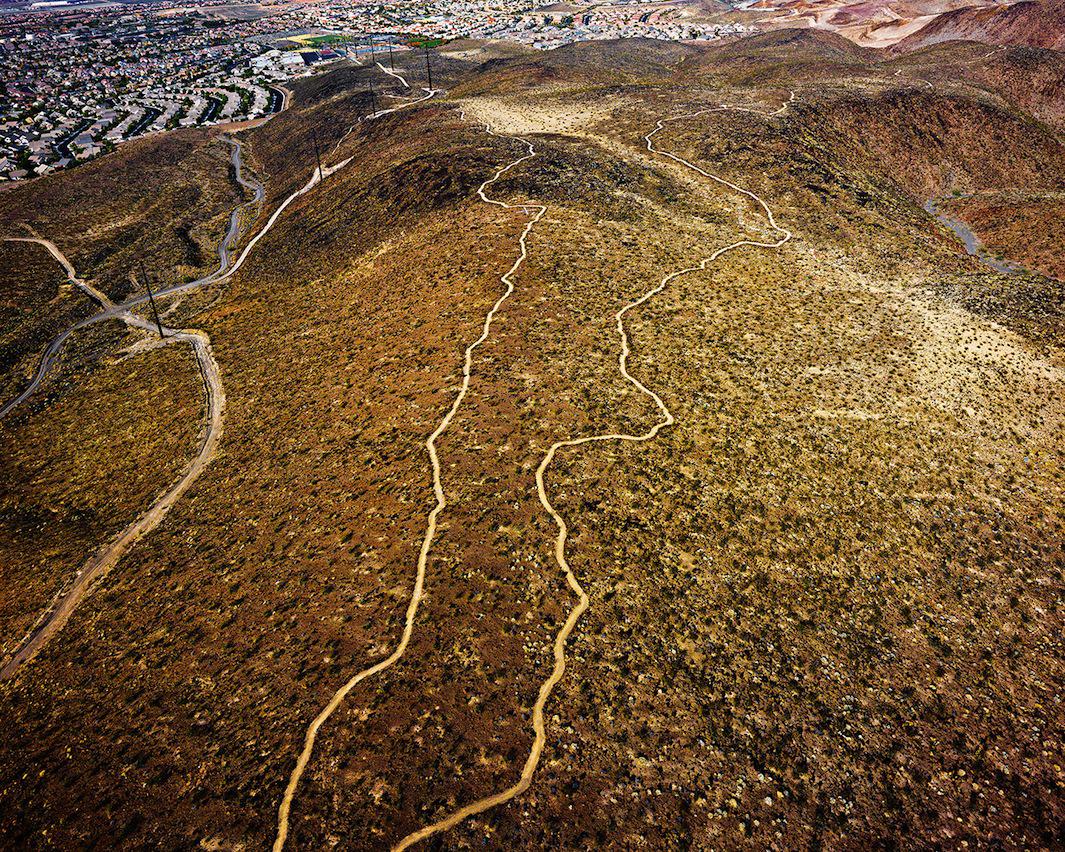 Since Light completed his work, things have started to change in Nevada. As the economy has recovered, development has started to ramp up once again at Ascaya. More than 300 homes are planned for the community, with estate lots starting at $800,000. Lake Las Vegas, meanwhile, seems to be coming back from the dead, as a development company resurrects its golf courses, repairs its dams and pipelines, and expands roadways.
Even with the gradual recovery, Light hopes his book will bring attention to the bloat and dysfunction of Nevada's "extraordinarily rationalized corporate processes." Meanwhile, he stresses that his photos are not meant to suggest the problems there are unique: Decadence and environmental destruction, he said, are, in a way, built in to the American ethos of expansionism.
"You could argue that this is a particularly bloated and excessive and unwise manifestation of the American dream of homeownership. But it does, for better or worse, reflect aspects of the country you find in all class levels. It's terrifying to say, but Las Vegas is us."