Aunt Charlie's Lounge is a small, windowless establishment in San Francisco's Tenderloin neighborhood, an area once known for its nightlife and LGBTQ attractions. Today, the crime rate is 35 times higher than anywhere else in the city, and Aunt Charlie's is the neighborhood's only remaining gay bar. Still, its evening-length drag show continues, and, without a stage, the drag queens perform among the audience, making for an intimate show.
When James Hosking visited Aunt Charlie's Lounge for the first time in 2009, after moving to San Francisco from New York, he immediately gravitated toward the older performers there, curious about their connection to a period when drag was "illicit and less accessible." He was also driven to understand why, after so many years, they continue to perform. "They open themselves to ridicule because of their age, yet they seem to relish the opportunity for provocation and confrontation," Hosking said via email.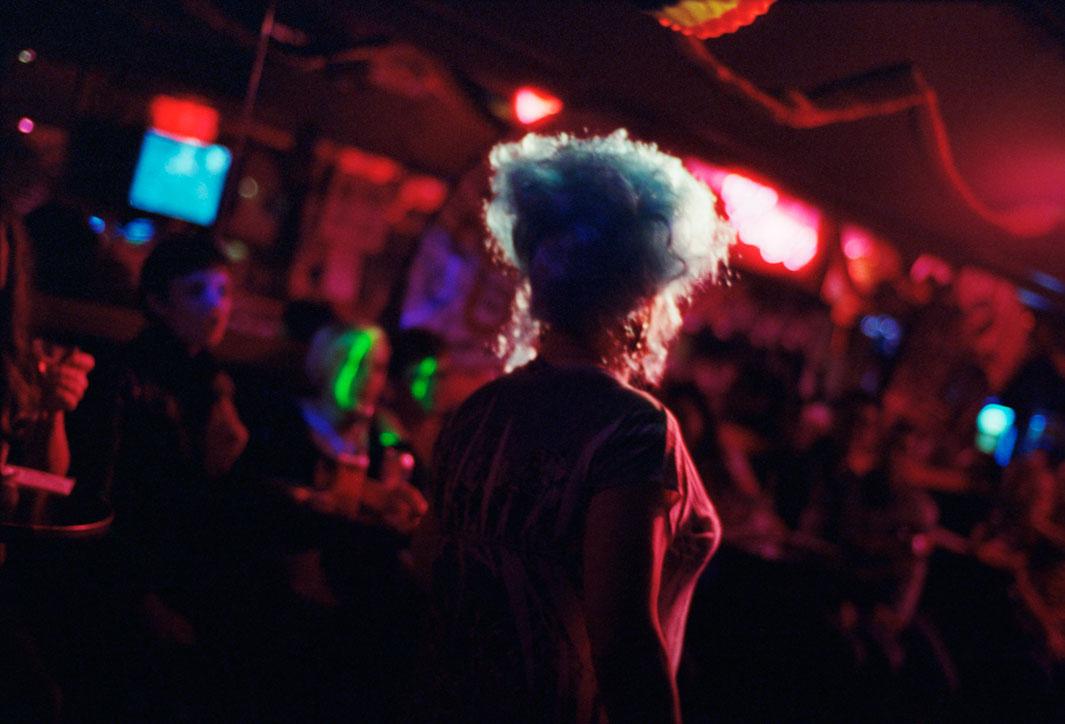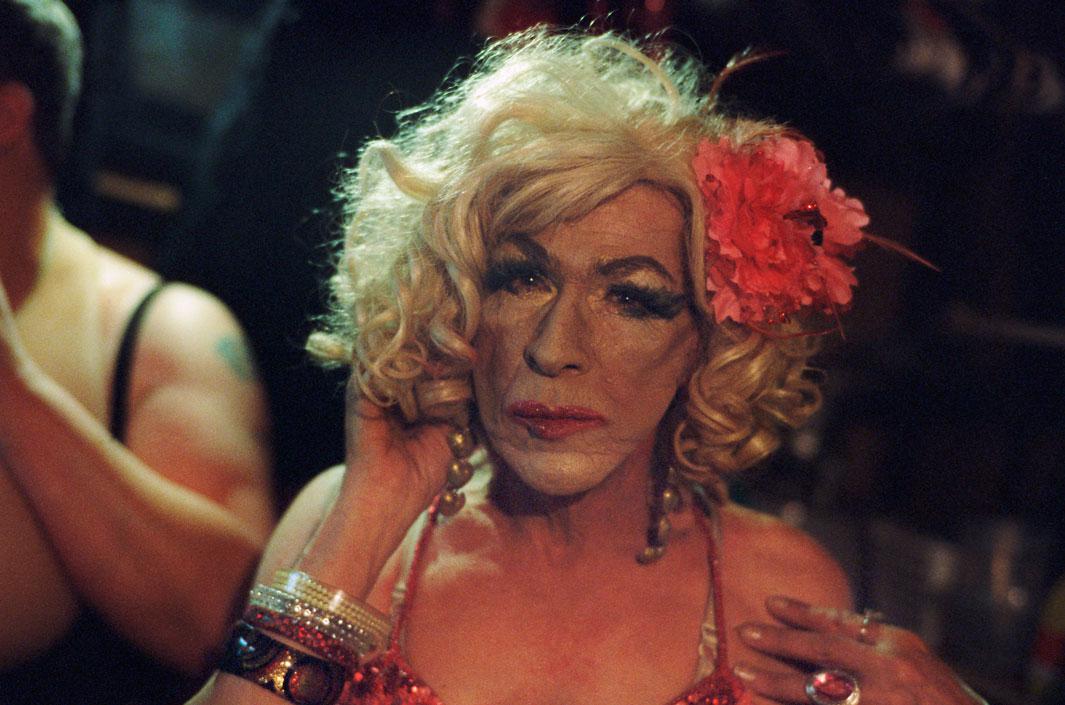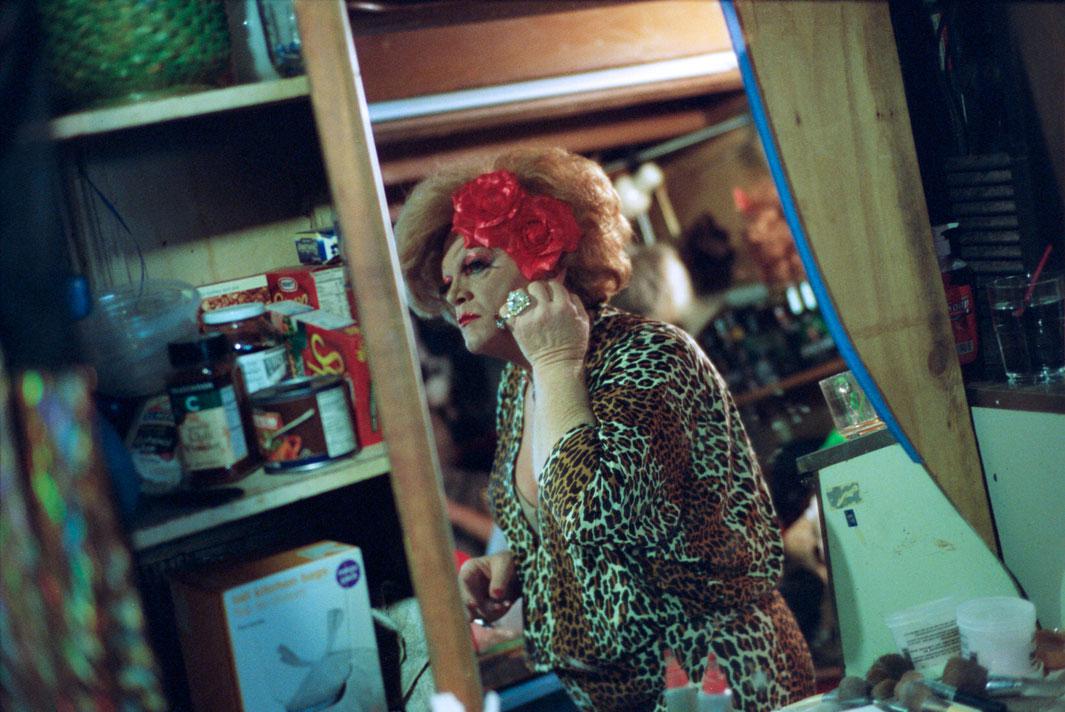 Hosking began photographing three of those performers—Collette LeGrande, Donna Personna, and Olivia Hart—in 2013. This year, he teamed up with journalist Jeremy Lybarger for a story published in Out Magazine, and completed a documentary about the trio, Beautiful by Night. In his photos as well as his film, Hosking captures the performers during their evening routines as they get their makeup and costumes on, hang out backstage, and head back home after performing.
Drag, Hosking found, requires a lot of stamina, time, and money. The physical transformation alone can be laborious—and it gets harder with age. Audience members, meanwhile, tend to think of the drag queens as "big dolls," and after a few drinks, some patrons can get "grabby and demanding. "But, for the most part, I think the joy comes from the audience's excitement and pleasure, which creates a feeling that everyone is there to have a good time together. I imagine that makes all the bullshit worthwhile. The tips don't hurt either," Hosking said.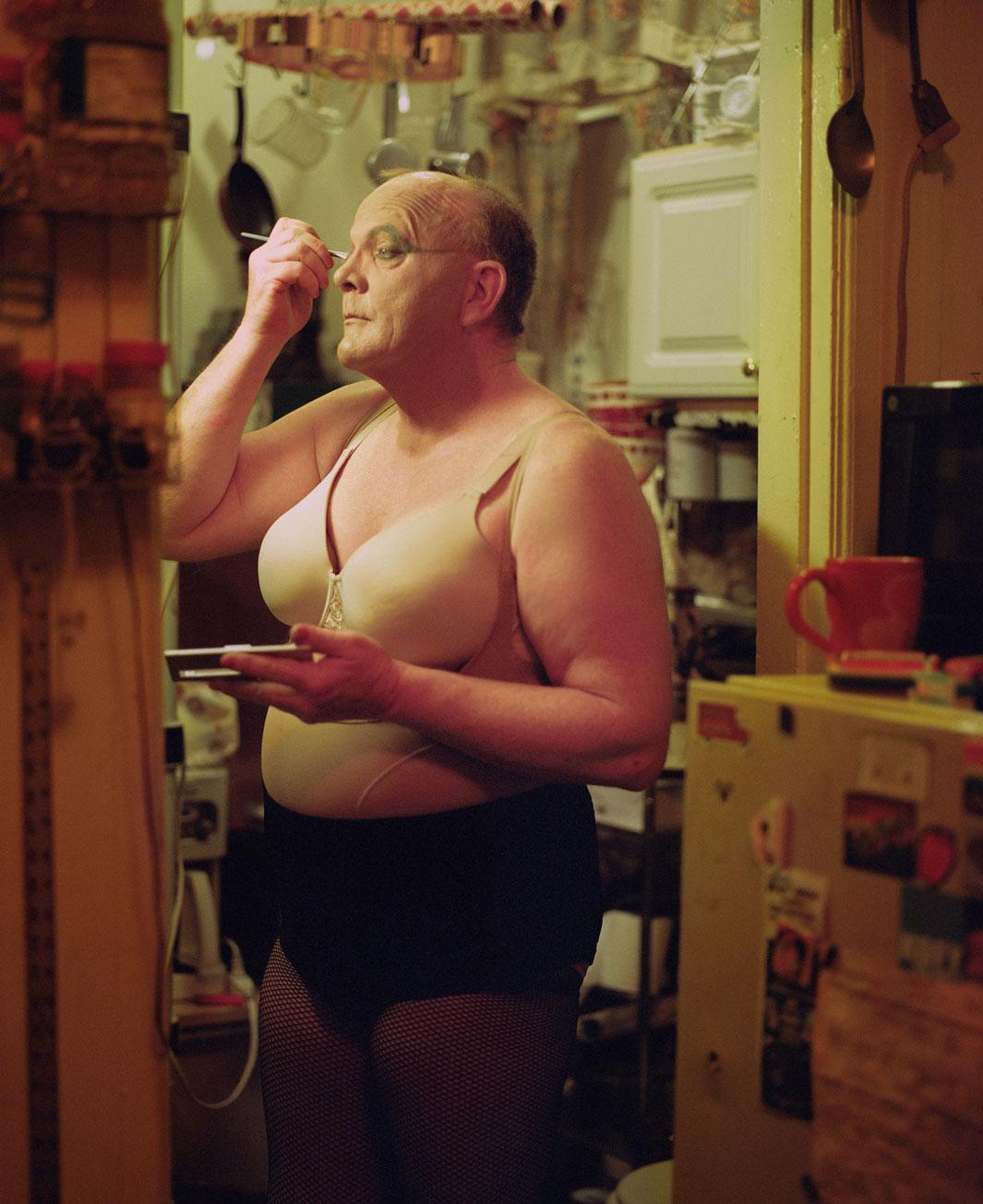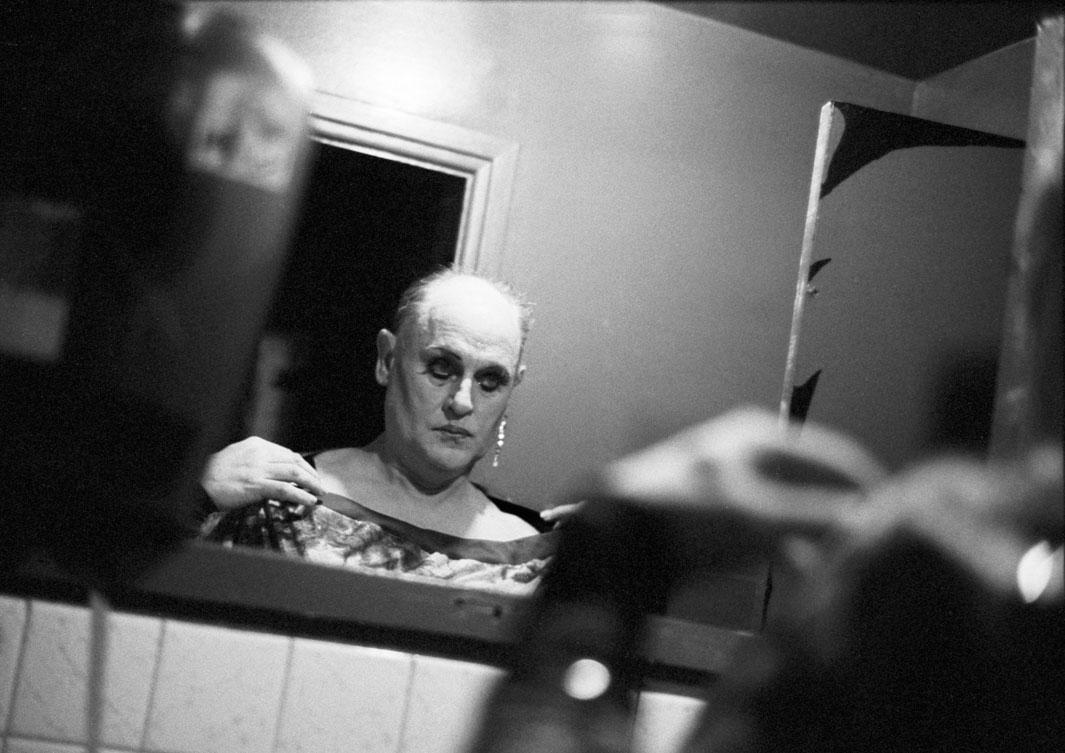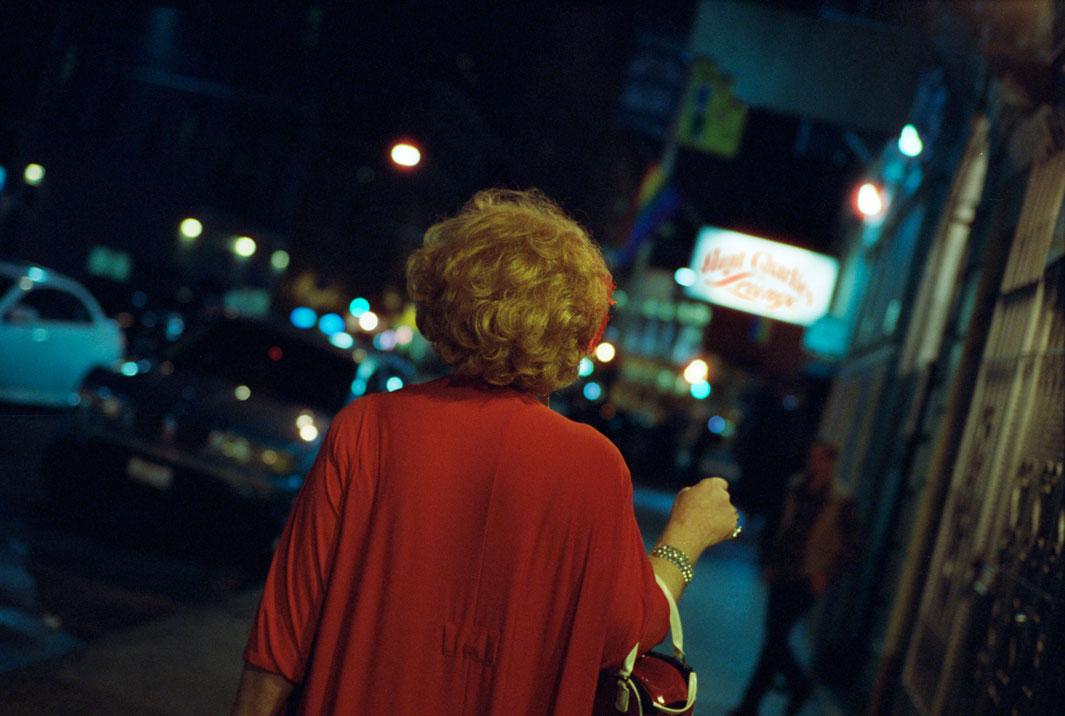 Throughout San Francisco, LGBTQ clubs have vanished as the cost of doing business in the city has increased and many potential customers (older, artistic people who "live outside the 9-to-5 routine") are driven out due to drastically rising rents. Aunt Charlie's thrives with the crucial support of regulars who live in nearby rent-controlled apartments.
While younger performers "can be connected to LGBT history and pay homage to that in their performances," Hosking said, "it's different to have experienced it firsthand. I think older performers helped drag gain greater visibility simply by living their lives the way they wanted to."