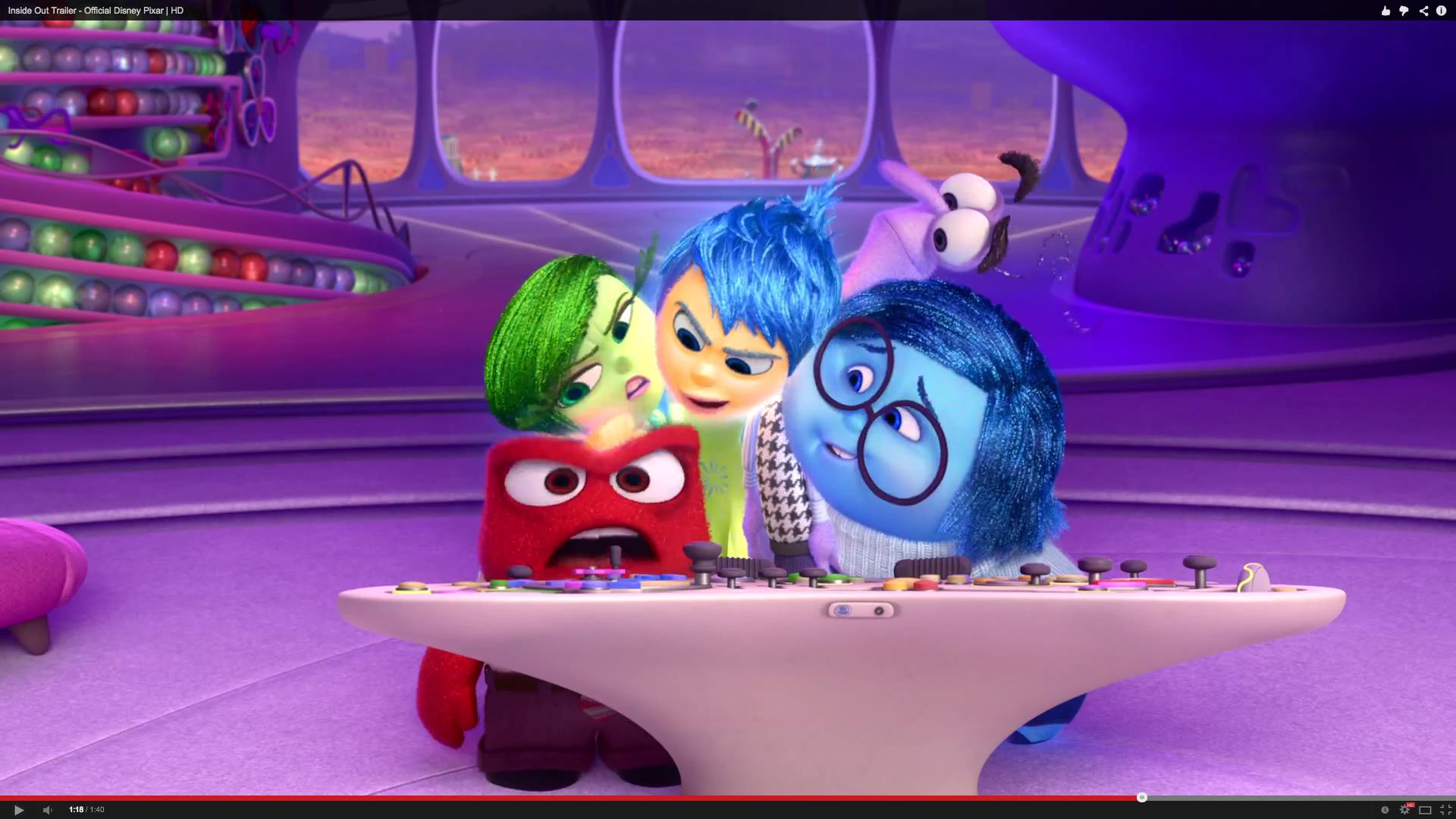 Early last year, Pixar teased a few details about its newest project, Inside Out, describing it as a film that "takes place inside the mind"—notably, the mind of an 11-year-old girl named Riley. And today we get a glimpse of how the film will look, with the film's first teaser trailer. Soundtracked perfectly to Aerosmith's "Sweet Emotion," the teaser sets up the film as an exploration into where the emotions that Pixar has famously captured in its previous titles—joy, fear, anger, disgust, sadness—"really live."
That place, it seems, is a colorful and whimsical world somewhere deep inside Riley's brain, where we meet the quirky personifications of all the aforementioned emotions (voiced by Amy Poehler, Bill Hader, Lewis Black, Mindy Kaling, and Phyllis Smith, respectively). And, as we learn when Joy tries to bring them together for a group hug, they're not exactly one big happy family.
If Inside Out is as forward-thinking as this first look suggests, I'm excited. It comes to theaters next summer.
Previously
What Pixar's Inside Out Will Mean to Girls
---