Herlinde Koelbl was on assignment to photograph the German Armed Forces when she was struck by a shooting target she saw bathed in light. "It was just a silhouette of a human being and a lot of holes. With the light in the holes, you could imagine how it is to be shot. It was death and aggression and power and also some beauty in this case," she said.
This image led her to many more questions—and answers. For her book, Targets, which was published by Prestel in May, Koelbl traveled to almost 30 countries to photograph how different countries design shooting targets.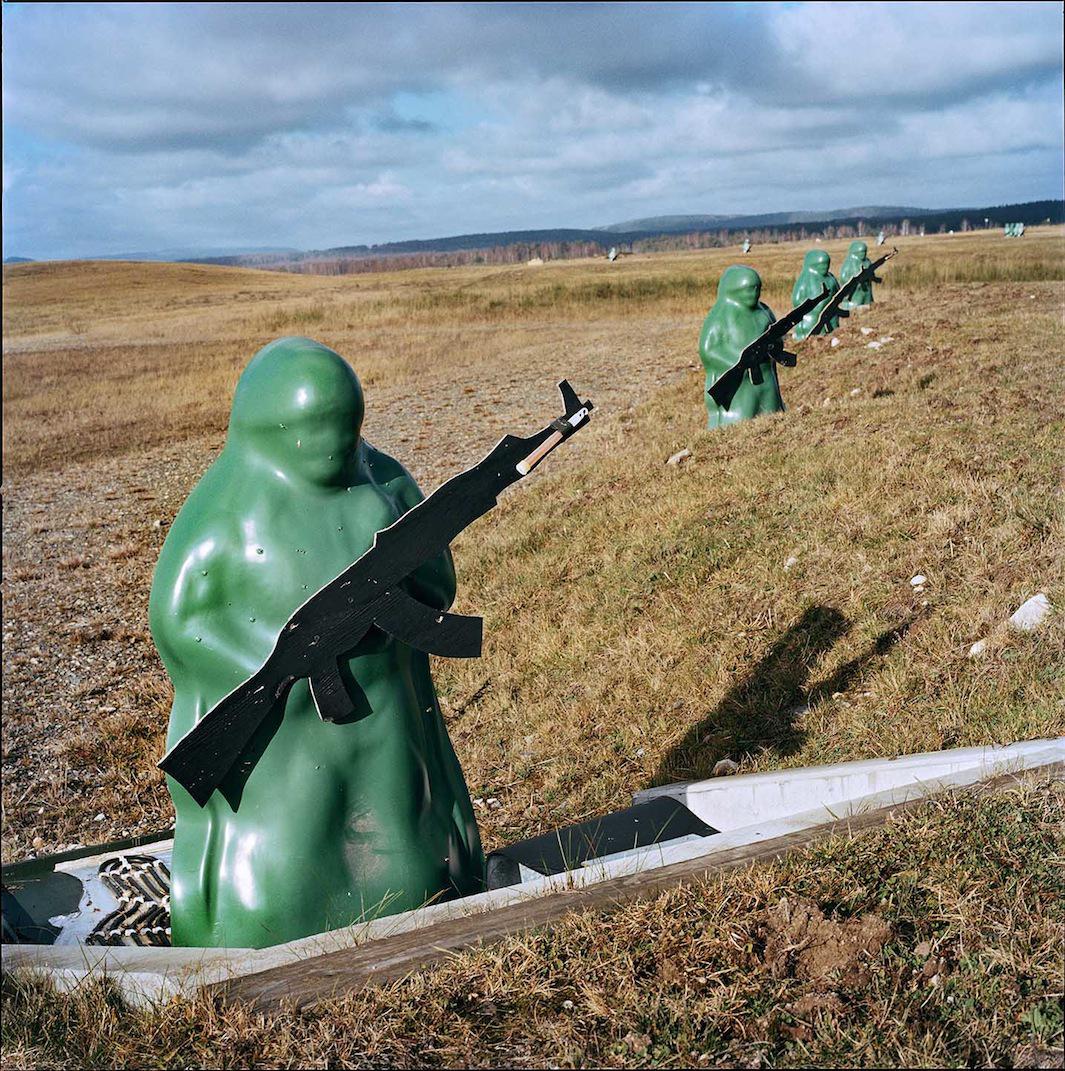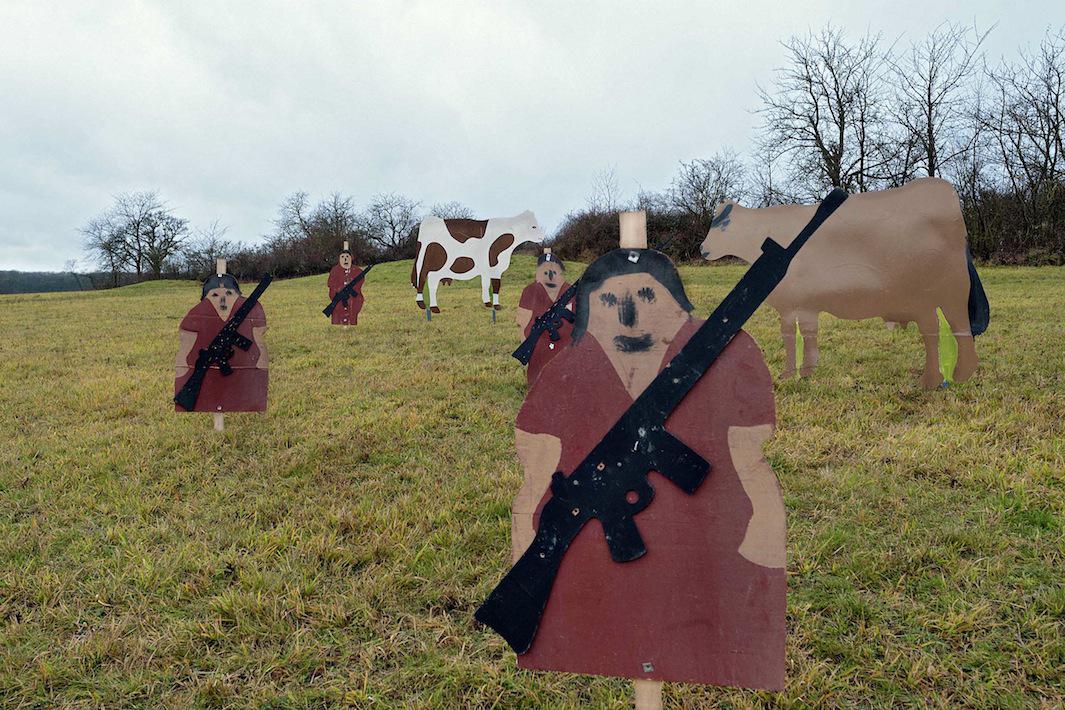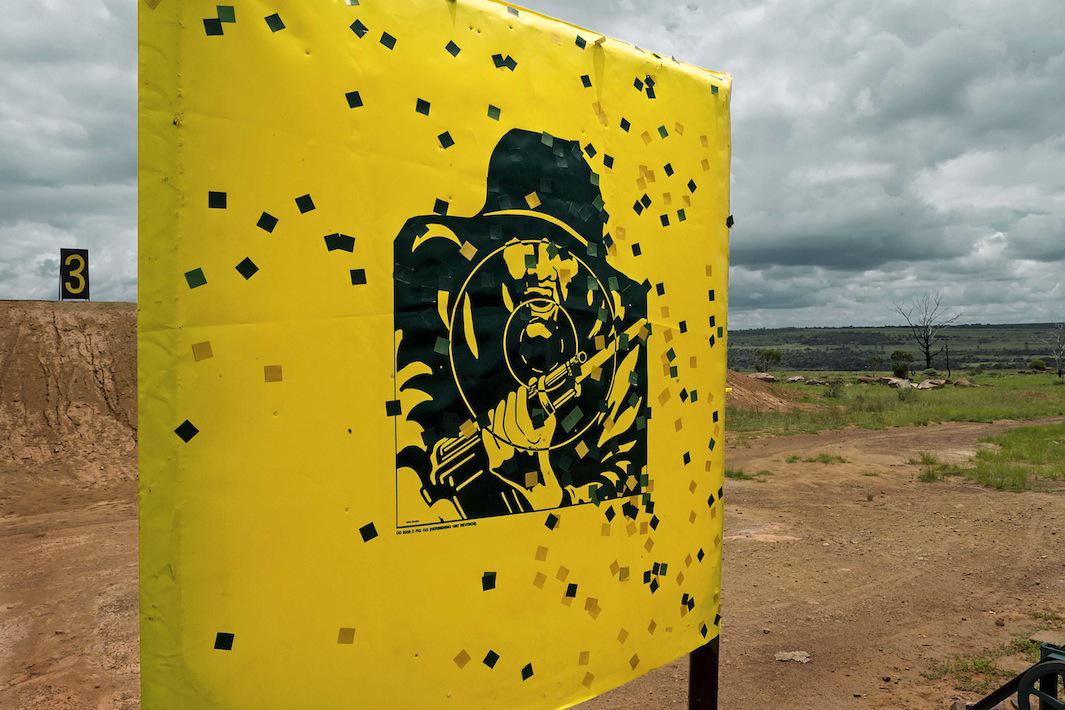 In each country, she found that targets represented varied races and genders. In some countries the targets were "reduced to the most elementary form—a painted circle, a stone, or small tins" or, as in Afghanistan, a foam mattress with a piece of paper pinned to it. She was surprised to discover that the targets in Kenya, Uganda, and South Africa were the same as those used in England—a remnant of British colonial rule.
Targets, she noted, can also reflect a country's evolving imagination of the enemy over time. At an American military base, a colonel told her that when he was trained, targets had red stars on their helmets, to symbolize the Soviet Union. Now, she said, the targets wear keffiyehs.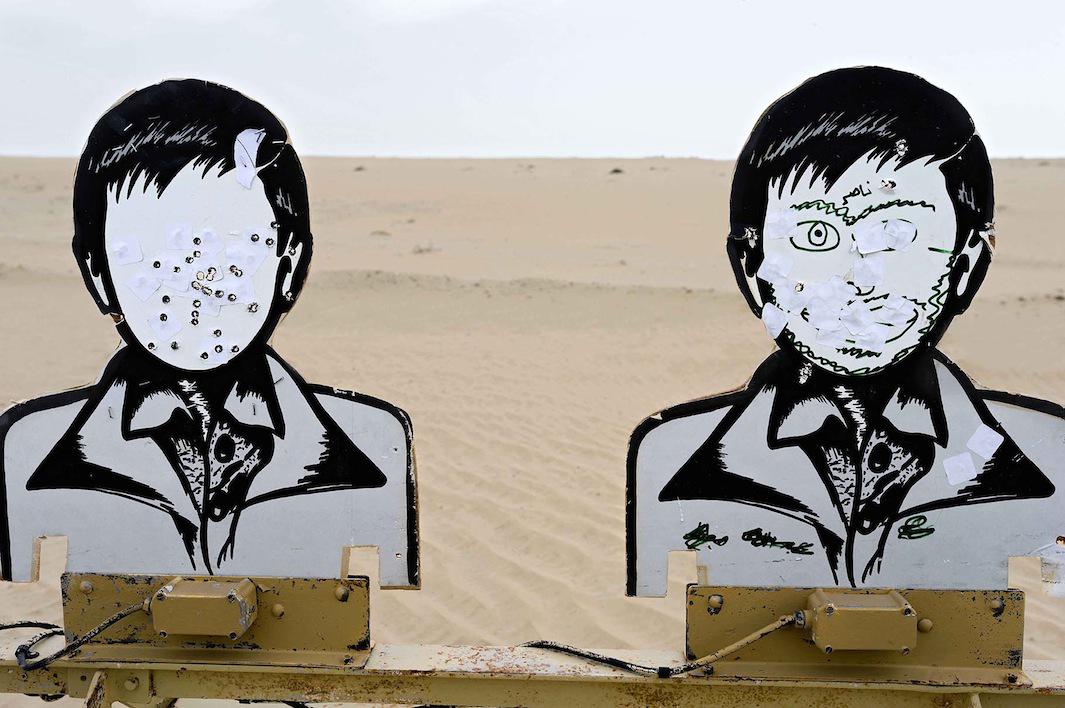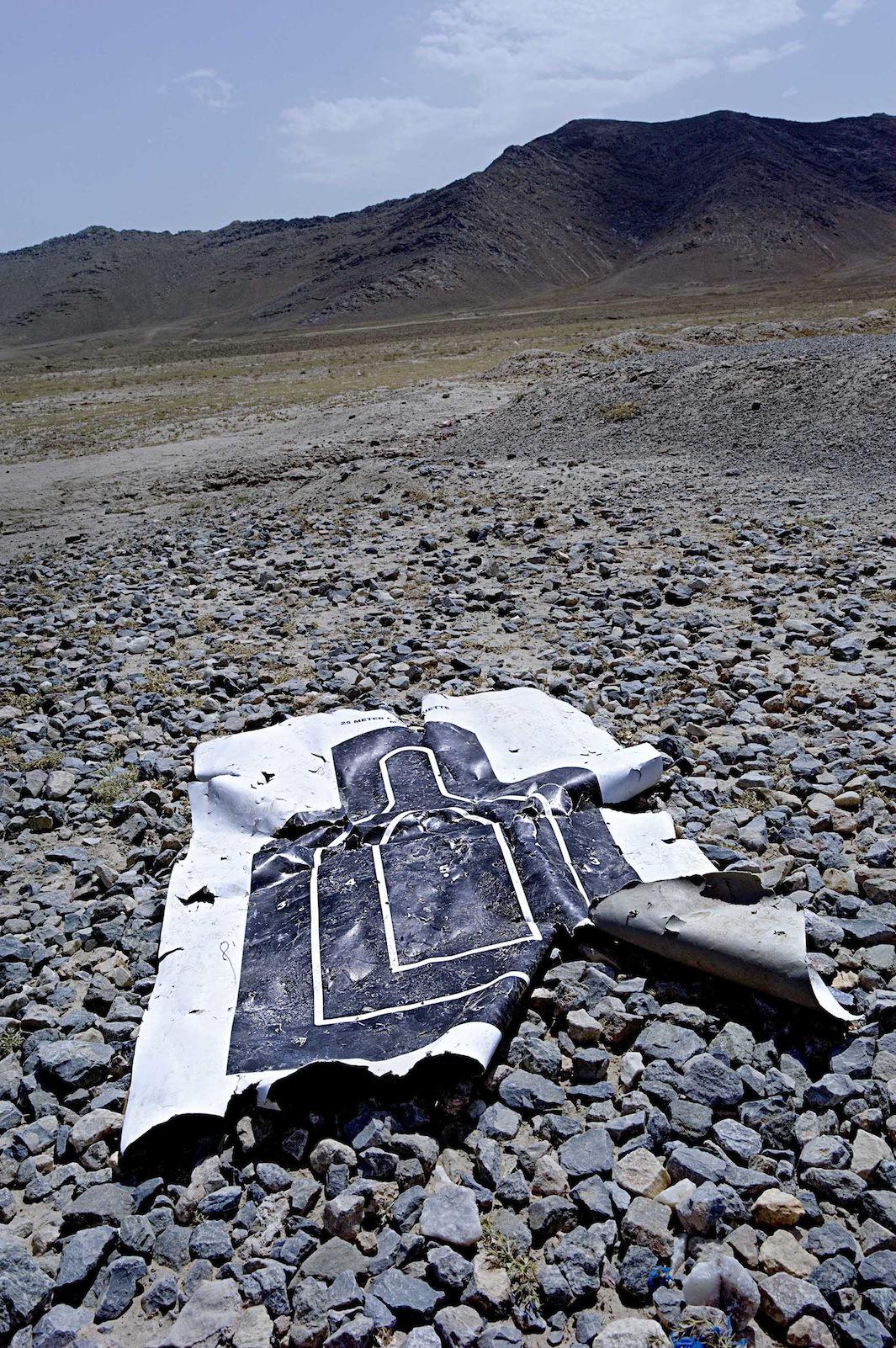 At some bases, she expanded her investigation to a study of the imitation villages used to train soldiers for warfare. At California's Fort Irwin, she discovered a faux village, designed by Hollywood set designers, meant to resemble a Middle Eastern town, complete with golden-domed Mosques, plastic fruit and vegetables, and shops with products for sale. In France, she learned about a new training ground made with winding streets, which "astonishingly, also have German names … even though France and Germany have been joined in peace and friendship for more than half a century."
As Koelbl traveled, imagining the future bloodshed that the targets evoked, she was driven to think about why wars are fought. While her project dos not necessarily answer that question it does point to a world that, in every nearly every corner, is militarized and ready for combat.