In Israel, where war is a constant threat, bomb shelters are a fairly everyday part of the landscape. Like New York's subway stations, they blend naturally into their environments while maintaining individual personalities. And, as Brooklyn-based Daniel Terna found out, they're generally left unlocked, ready for use or for the occasional photographer to explore.
Terna attended a study abroad program at a Jerusalem art school in 2007. "I saw these shelters and they were just these funny little architectural elements in the landscape. What was interesting about investigating them was they were constantly being built. You had old ones from back in the day, but new apartment buildings also had shelters in them."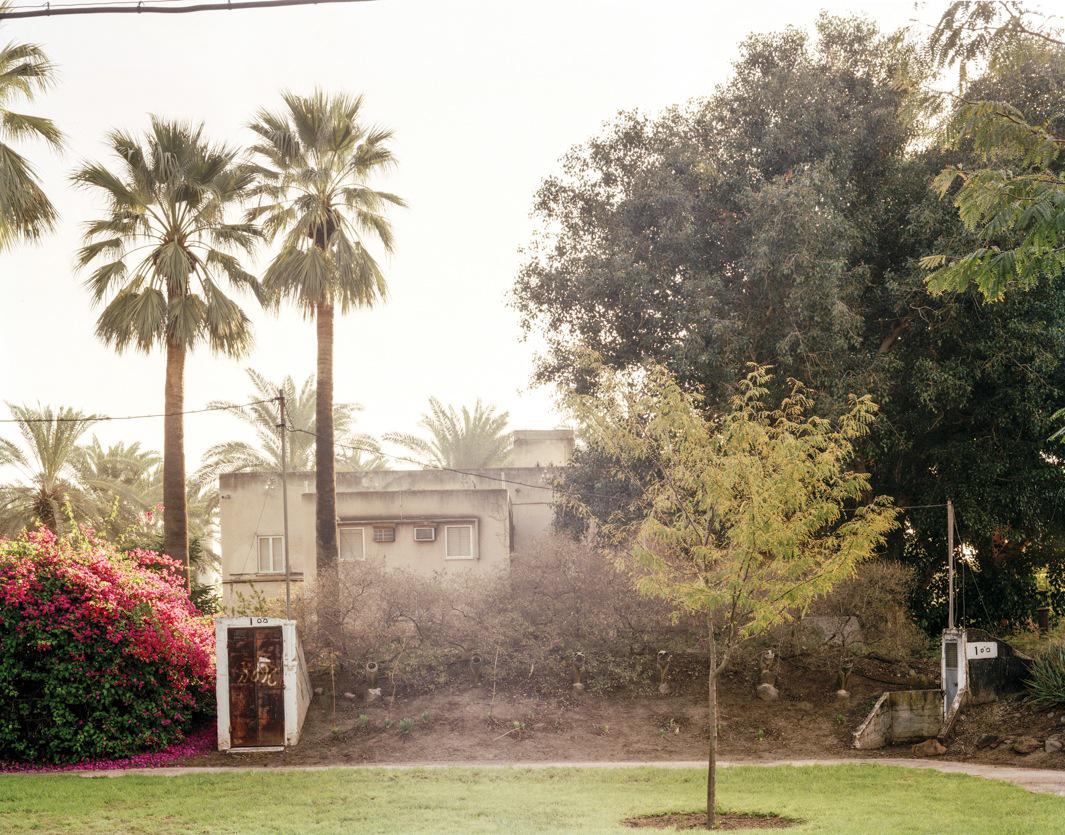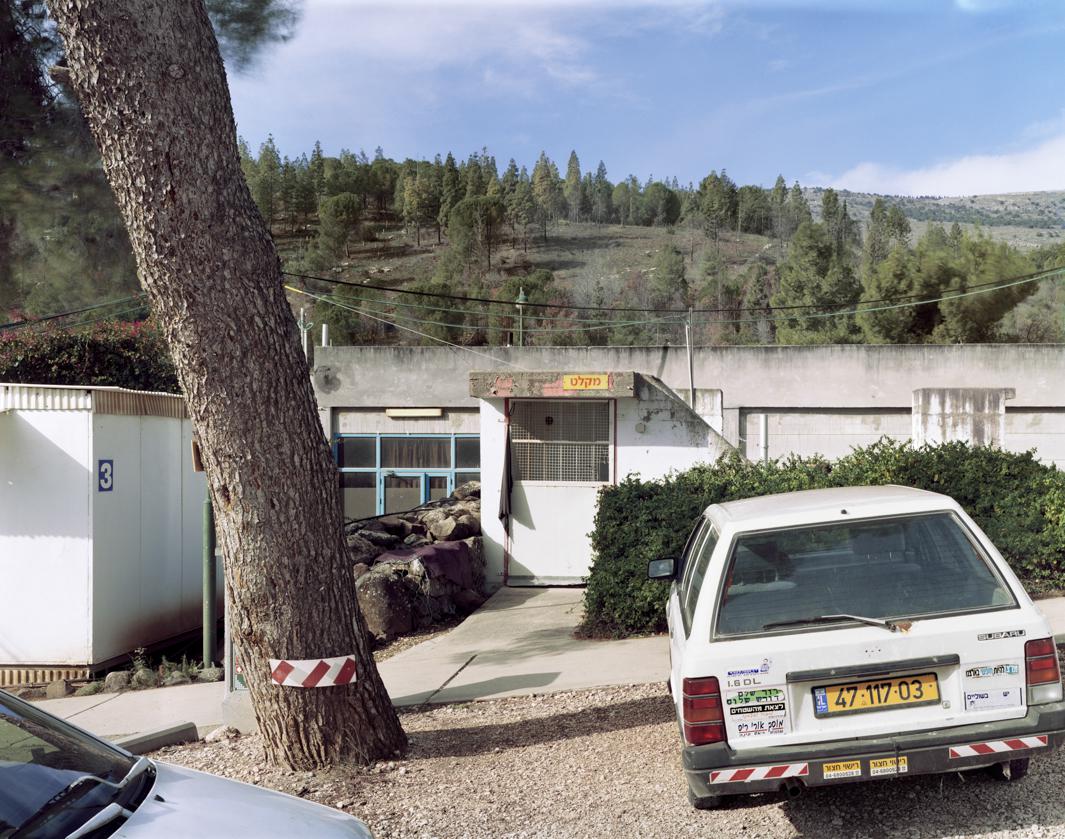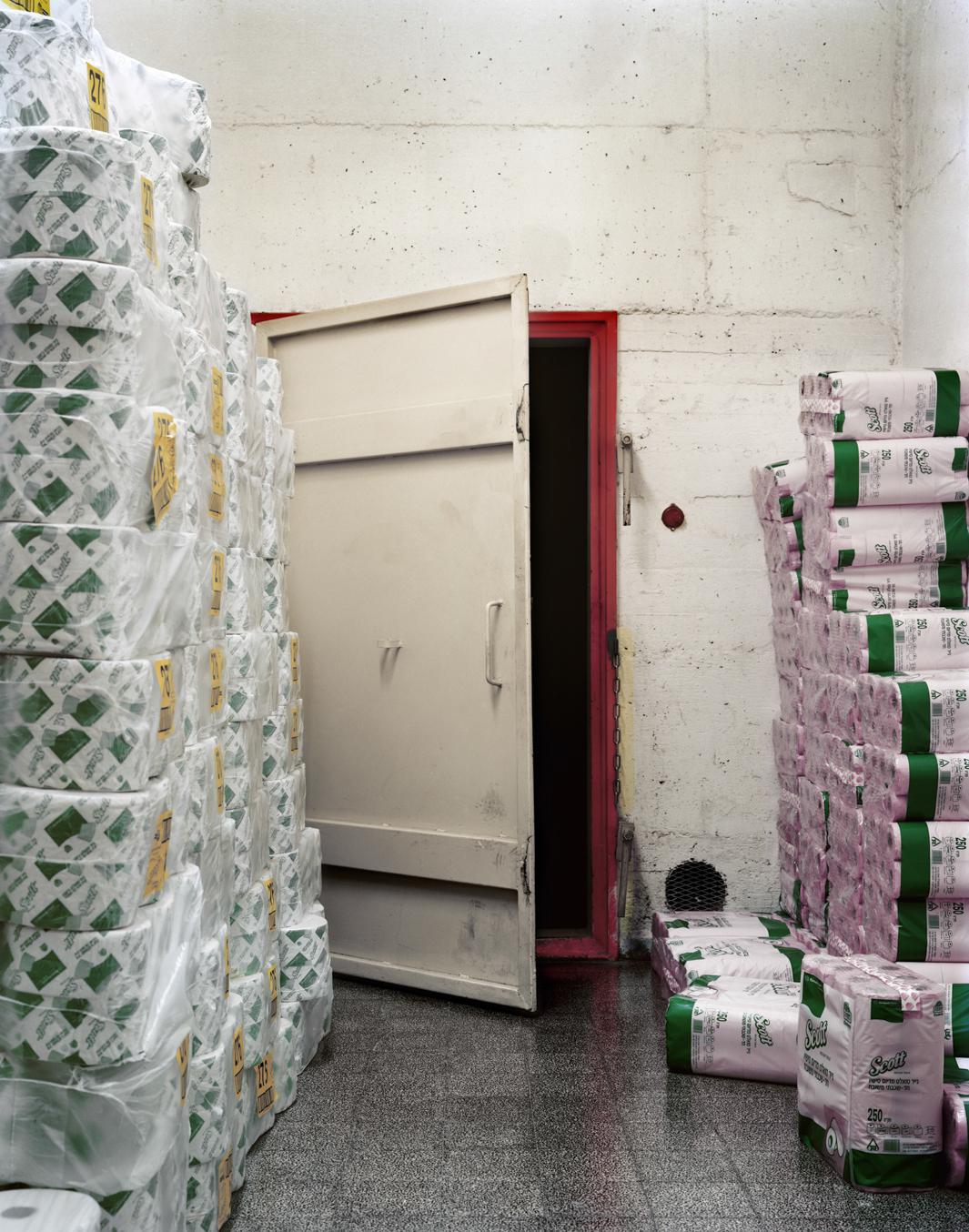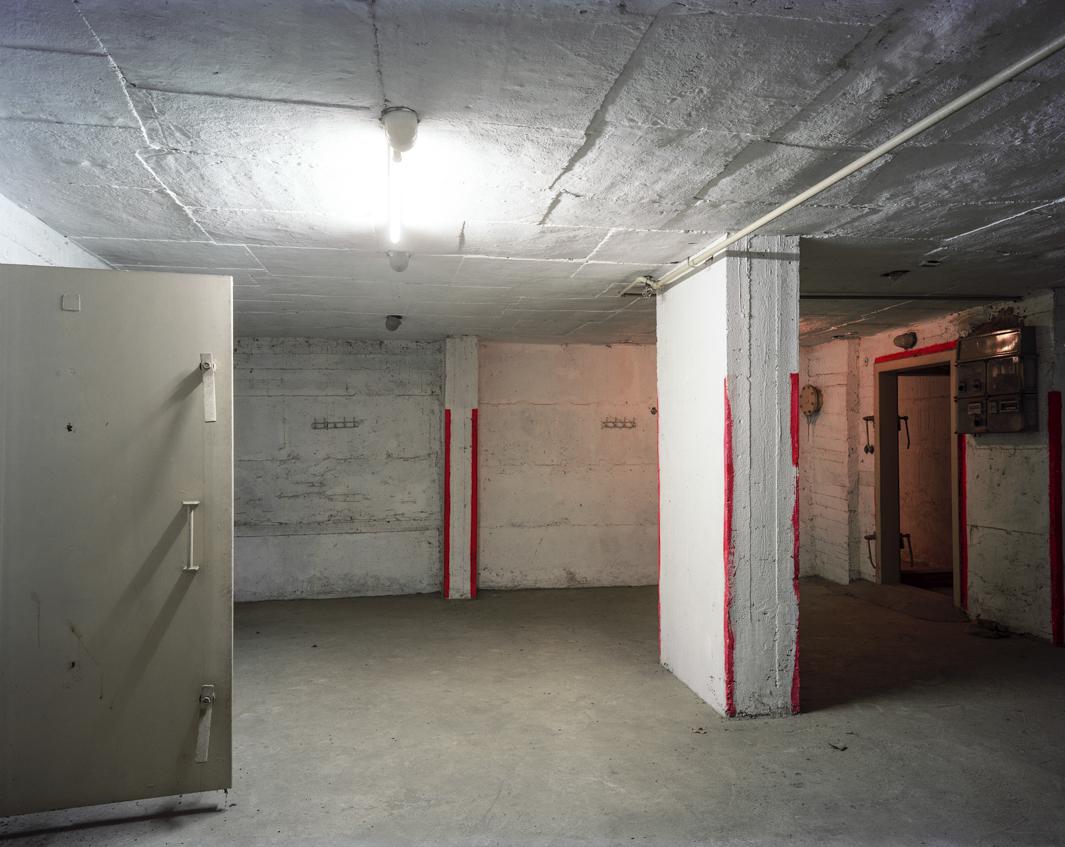 As Terna adjusted to his new surroundings, he started noticing the shelters everywhere. It was a peaceful time in Israel, so they were largely unoccupied. Despite the heavy security Terna saw at shopping malls, schools, and businesses, he found it was easy to walk right into the shelters. 
During Terna's semester in Israel, he photographed shelters all over the country and saw a wide range of designs and uses. He found shelters at playgrounds that were beautified by colorful murals. One housed an after-school program for youths and came equipped with a ping-pong table. Another doubled as a dentist's office. The most "grungy" ones were in kibbutzim, where they were designed to only house what was absolutely necessary. 
Many were used as storage, especially for janitorial equipment. Most were outfitted with phosphorescent strips of red, green, and yellow tape to outline doors, ladders, pillars, and water tanks in the event of a power outage.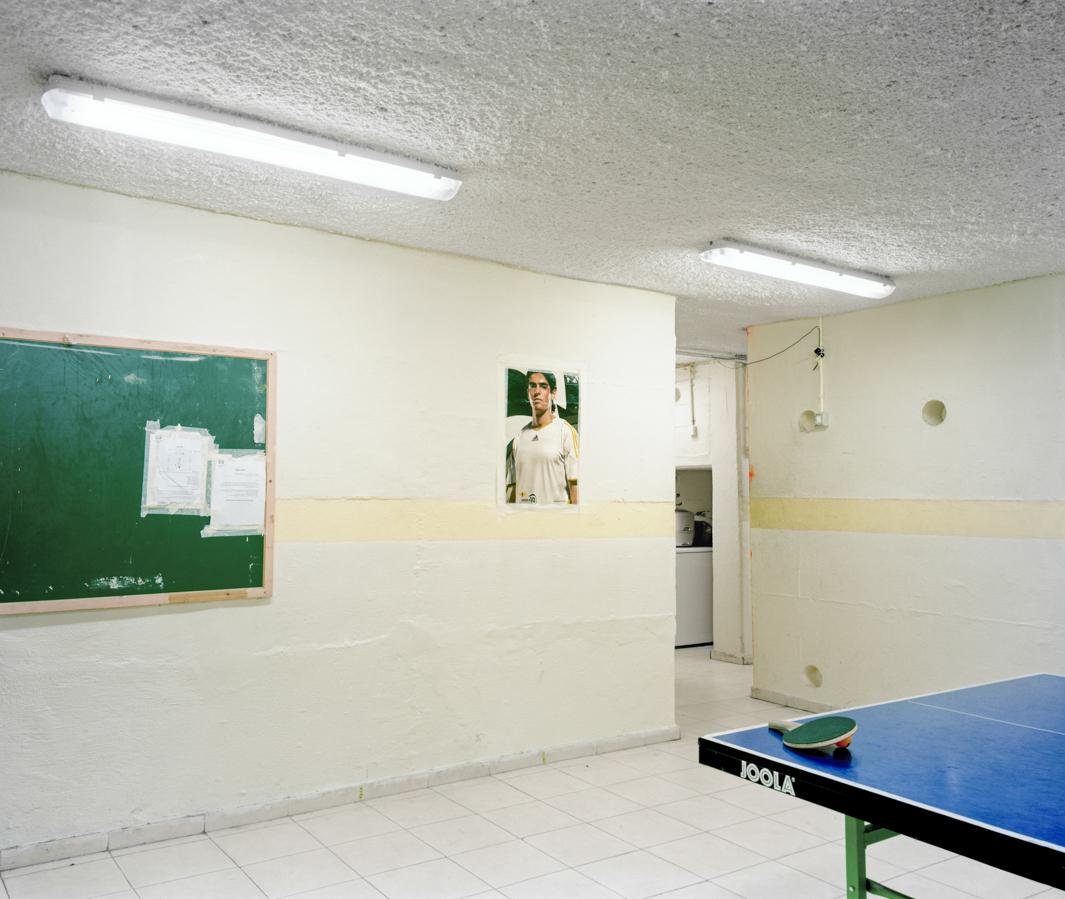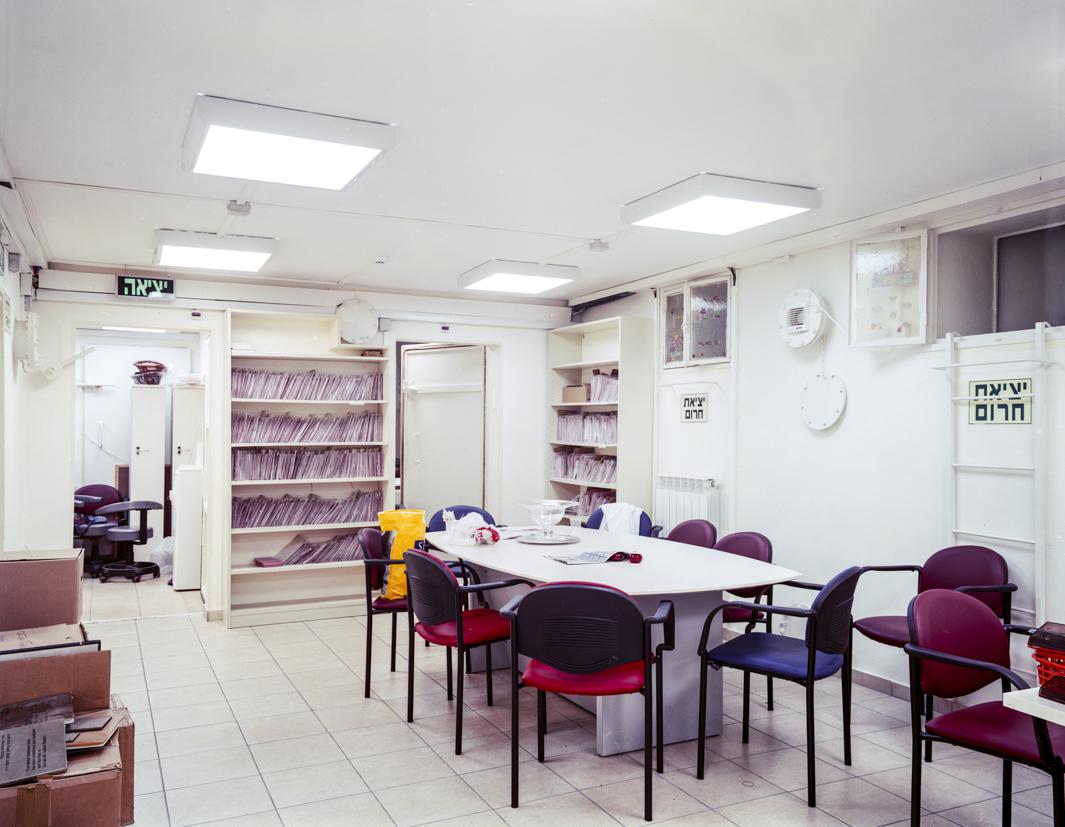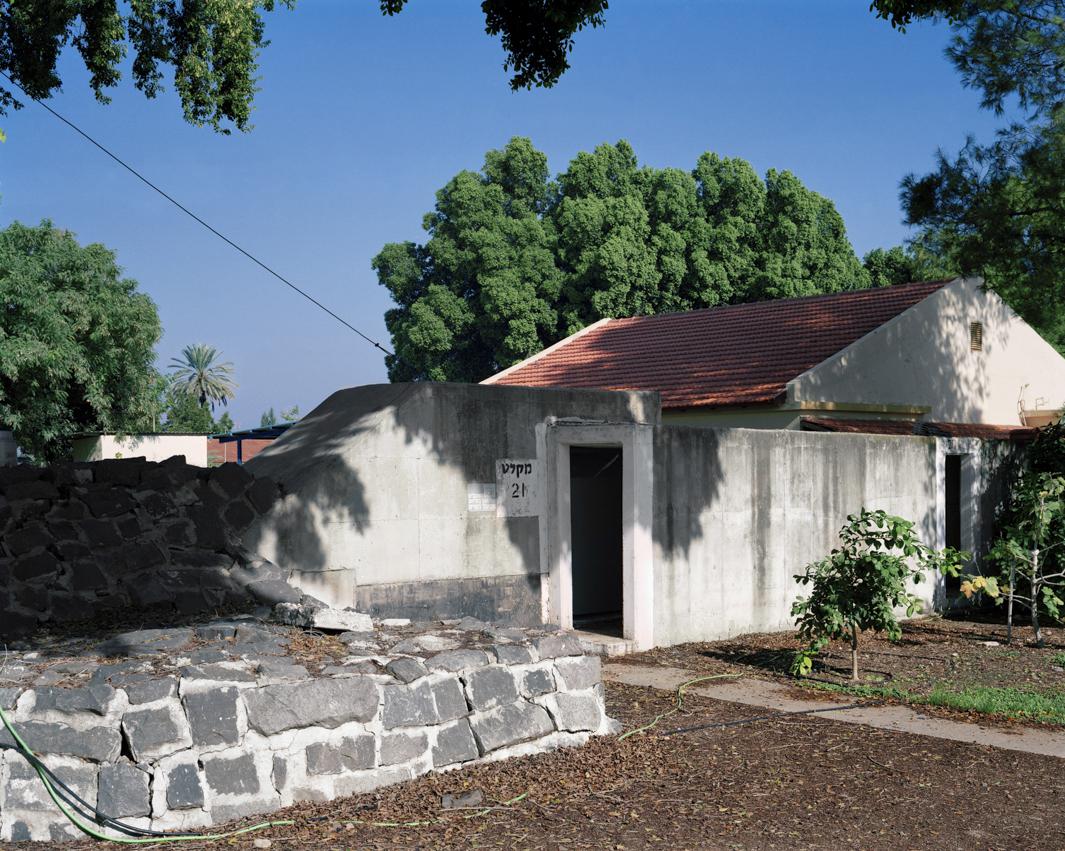 Terna left the country after the semester ended and hasn't been back since. When he looks back on his time in Israel now, Terna thinks of how the bomb shelters preserve the "footprints of past visitors" in layers of dust and, therefore, a history of continuous conflict. Meanwhile, he remembers the unusually "peaceful solitude" the shelters afford, even with the "knowledge that the world could fall apart while you're inside."
"They were very quiet. You mostly hear the hum of florescent lights. Nobody's bothering you. The irony is that, they're some of the most peaceful, calm places I found in Israel," he said.
Terna's work will be on display in the BRIC Biennial through Dec. 14. His work will also be on display in Brooklyn's Photoville and in the New Wight Biennial in Los Angeles.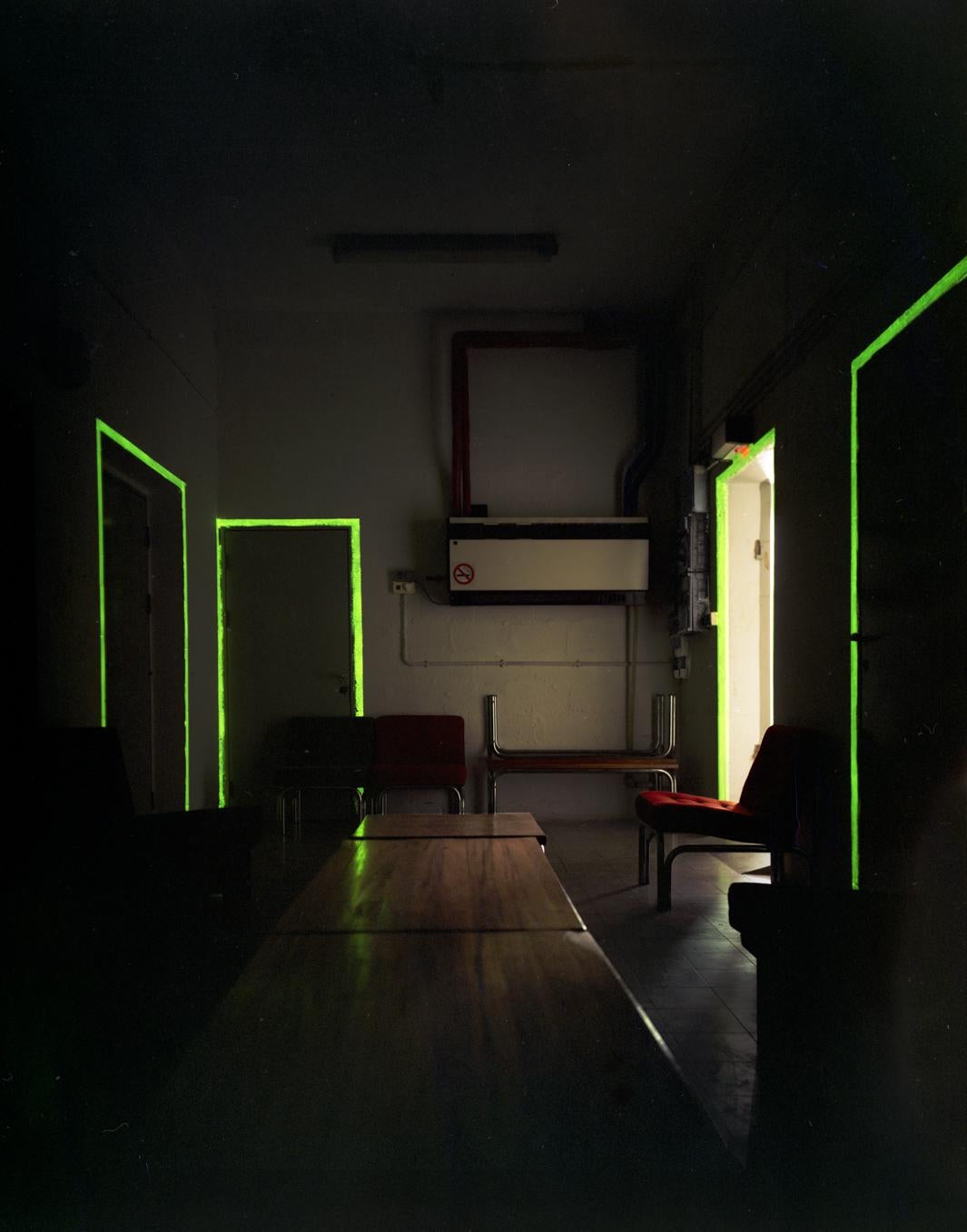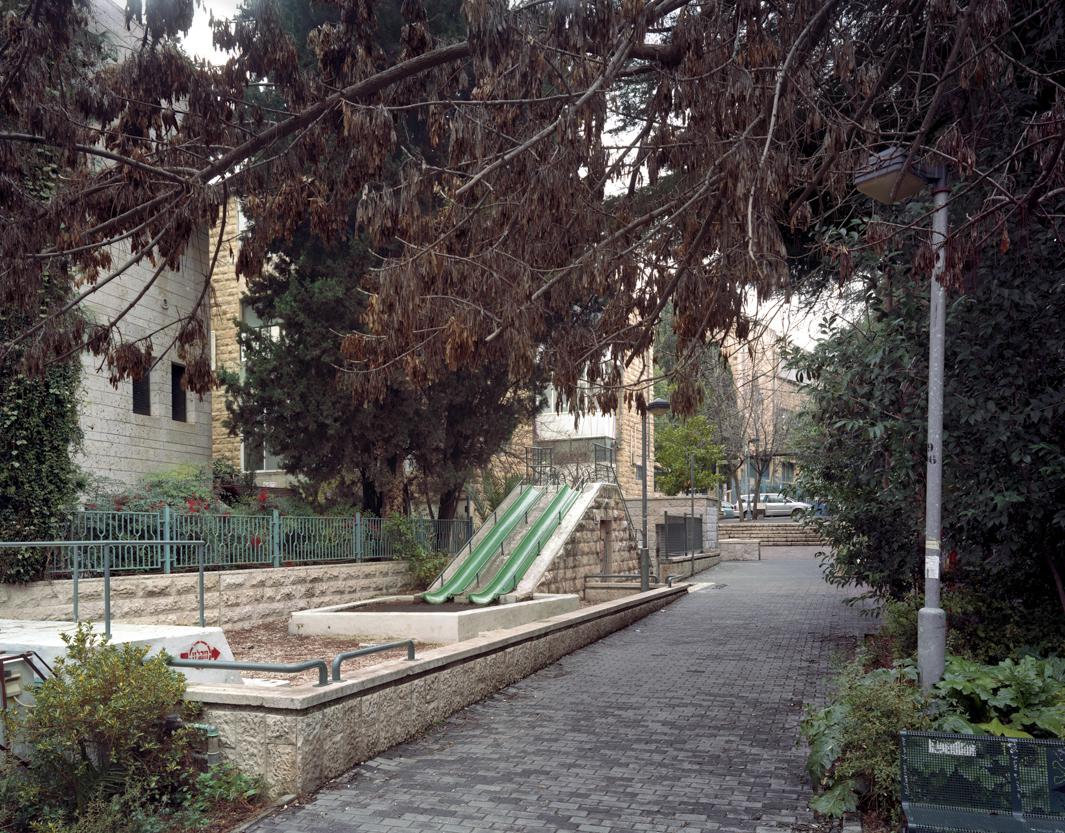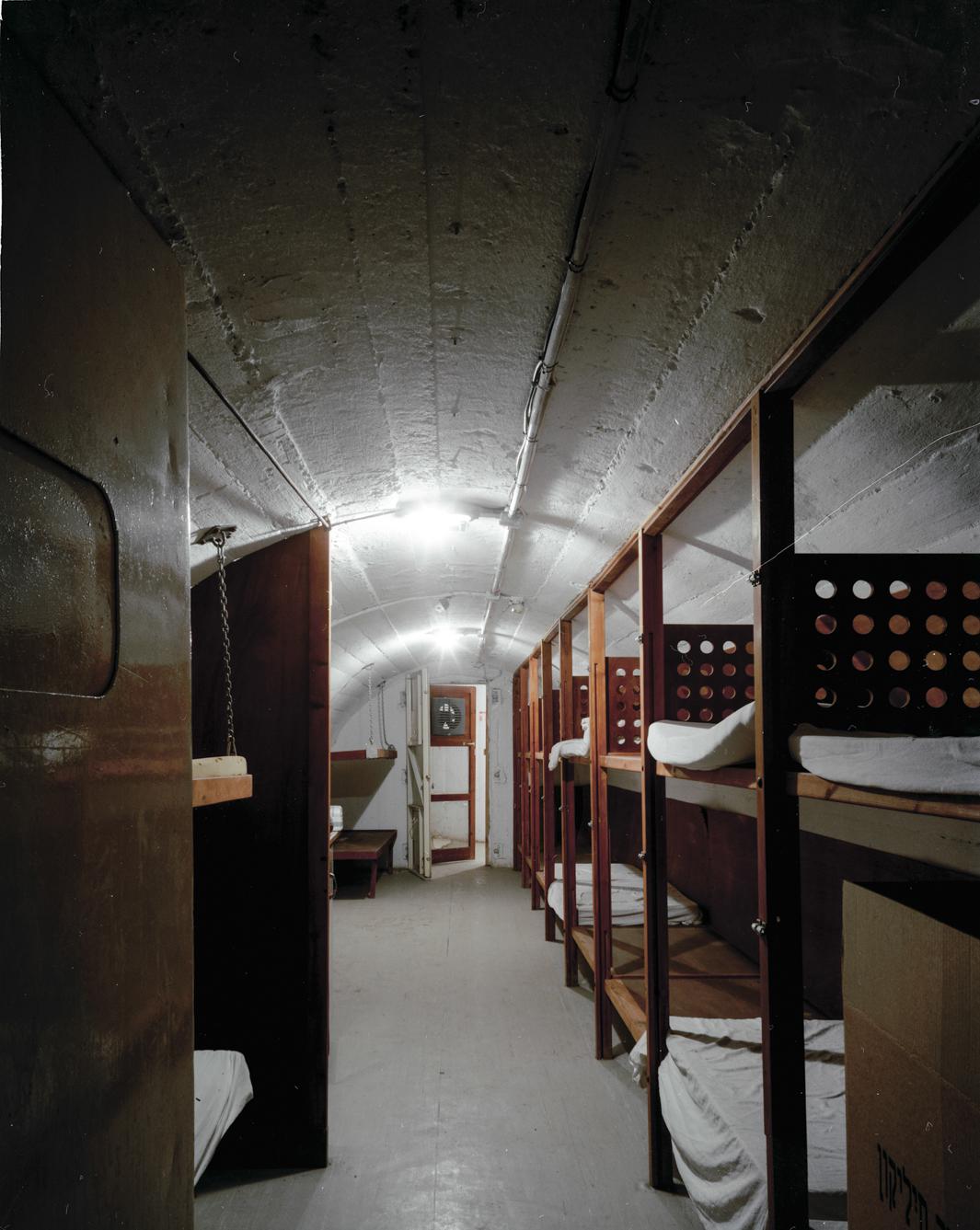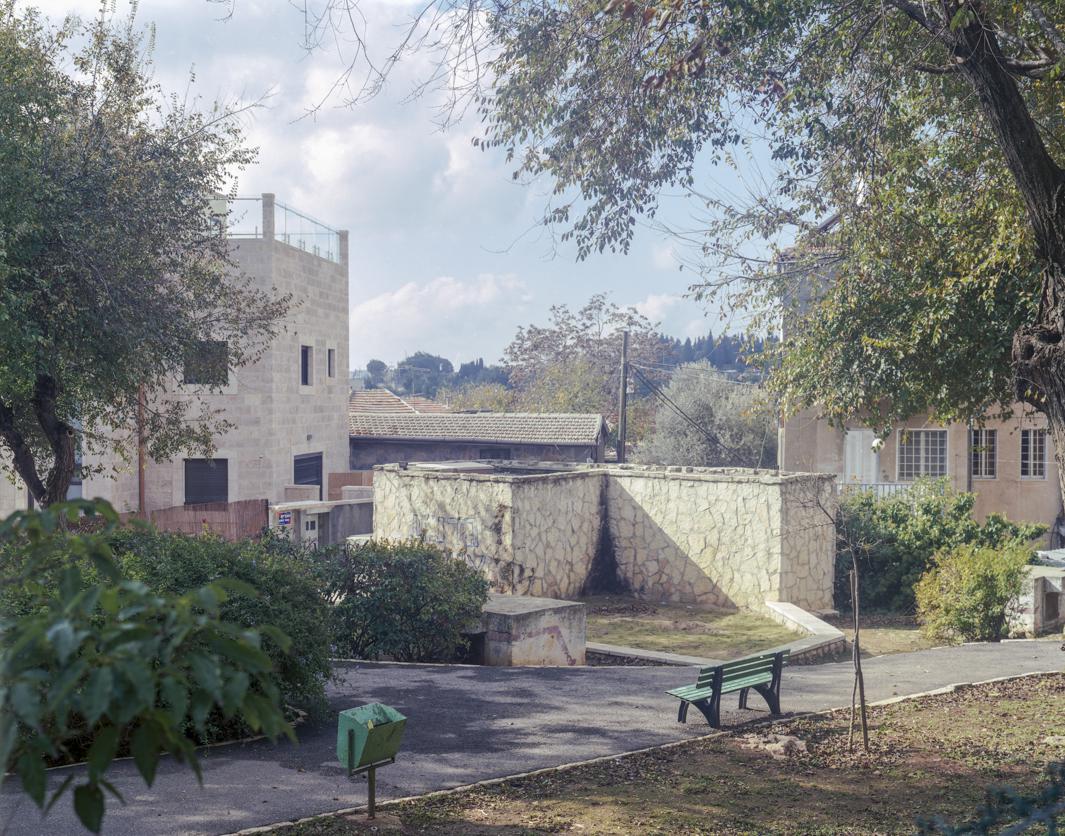 Correction, Oct. 7, 2014: This post originally misstated that Daniel Terna had not been to Israel before 2007. He had.