While visiting the Rijksmuseum in Amsterdam, Andrés Wertheim noticed a disparity between the crowds gathered to look at Rembrandt's The Night Watch, and the lack of people noticing just about anything else.
"It felt to me as if the characters in those artworks looked as if they were feeling, down, ignored," he wrote via email.
Wertheim began creating double exposure images combining the crowds and artwork to capture this disparity, creating images that are sometimes humorous and sometimes ironic and always a bit surreal for his series "The Museum's Ghosts."
"When I looked at the results of the combined image I liked the different ways one could read it and decided to continue working on the series," he said.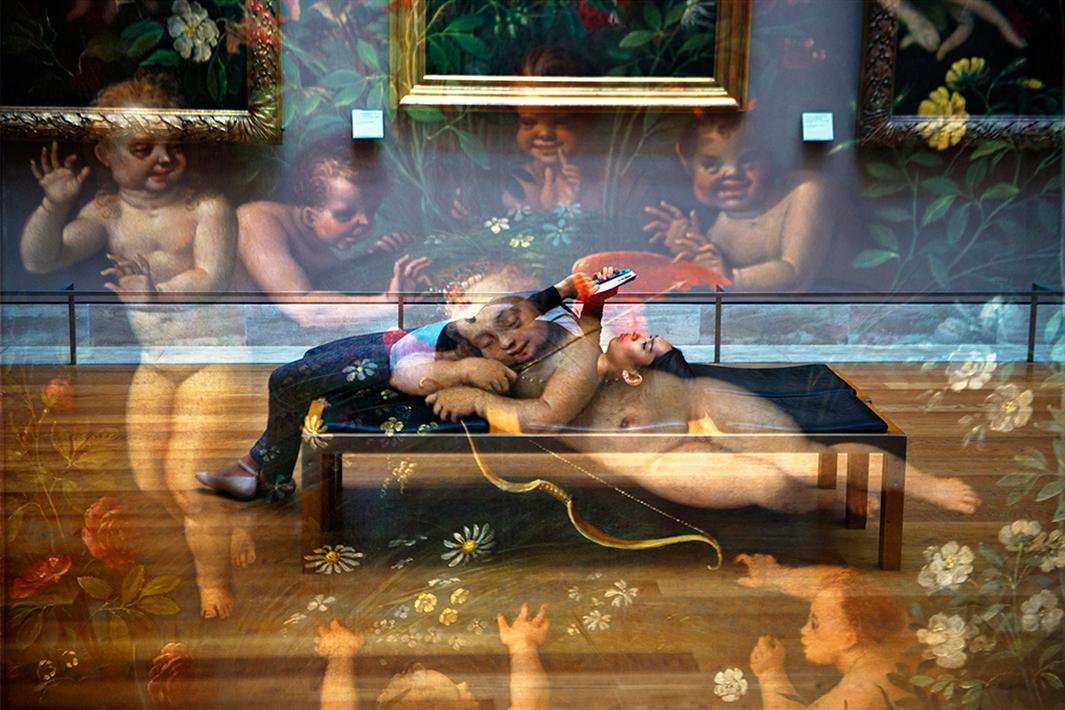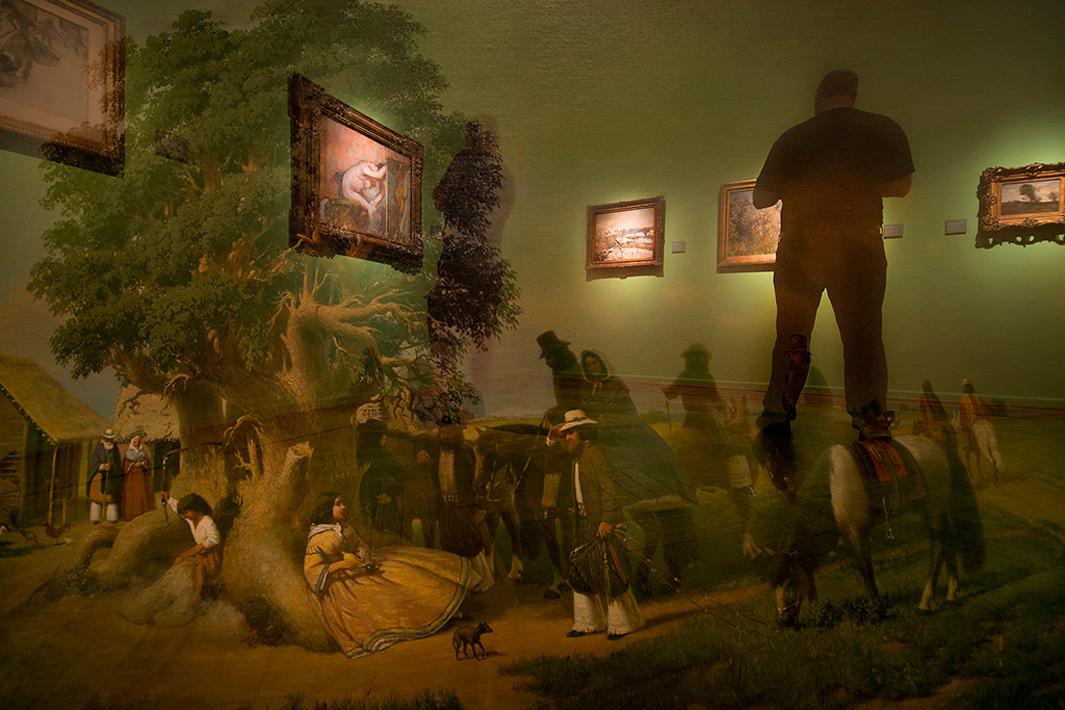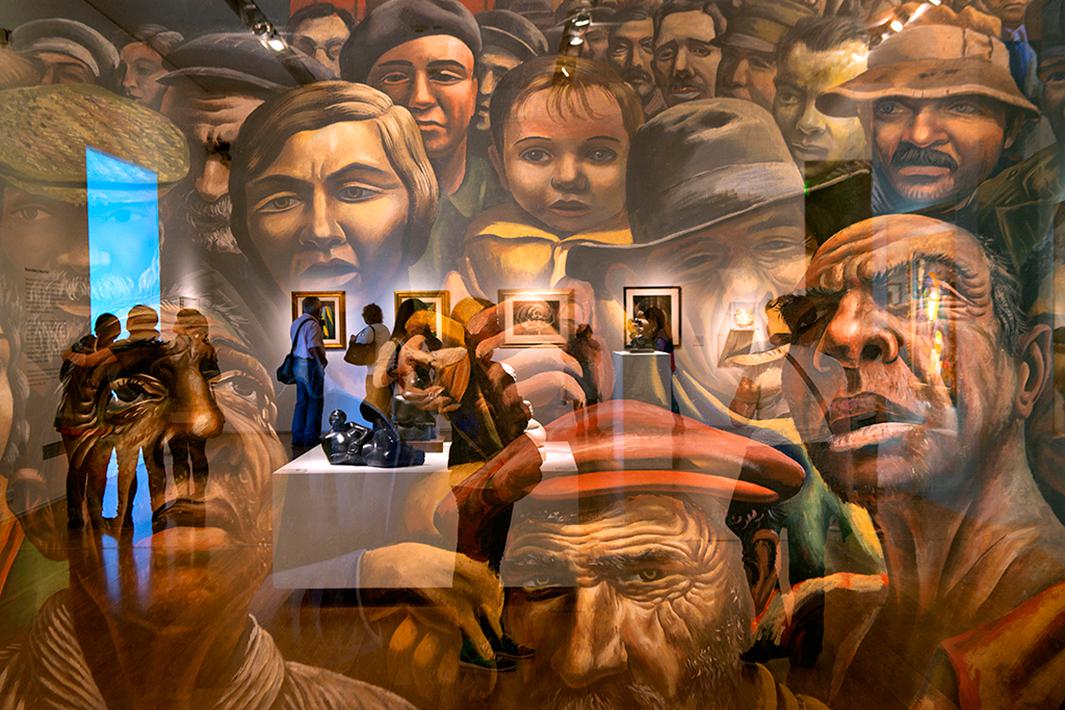 So far, apart from Amsterdam, that has taken him to museums in Vienna, Frankfurt, Berlin, Paris, and his hometown of Buenos Aires. Wertheim began taking pictures when he was around 13, but didn't' get serious about shooting until he was in his early 20s. Now, he enjoys "experimenting with optical devices to find a different visual dimension of things."
In his series "Your Other Self" he used a slide projector to create images with alter egos. In another series, "Mirages," he worked in post-production to create images that seem infinite to create a mood of alienation. While he may adjust color or tone, there is no post-production manipulation to the double exposures in "The Museum's Ghosts."
Wertheim said that although the "impossible geometry" of M.C. Escher has been an influence on his work, "depicting reality is also as important to me."

Of course, he did face some logical challenges while trying to capture the right images.  

"When I find [an image] it could be gone the next moment, so my timing has to be precise," he said. "I have to improvise and calculate constantly."