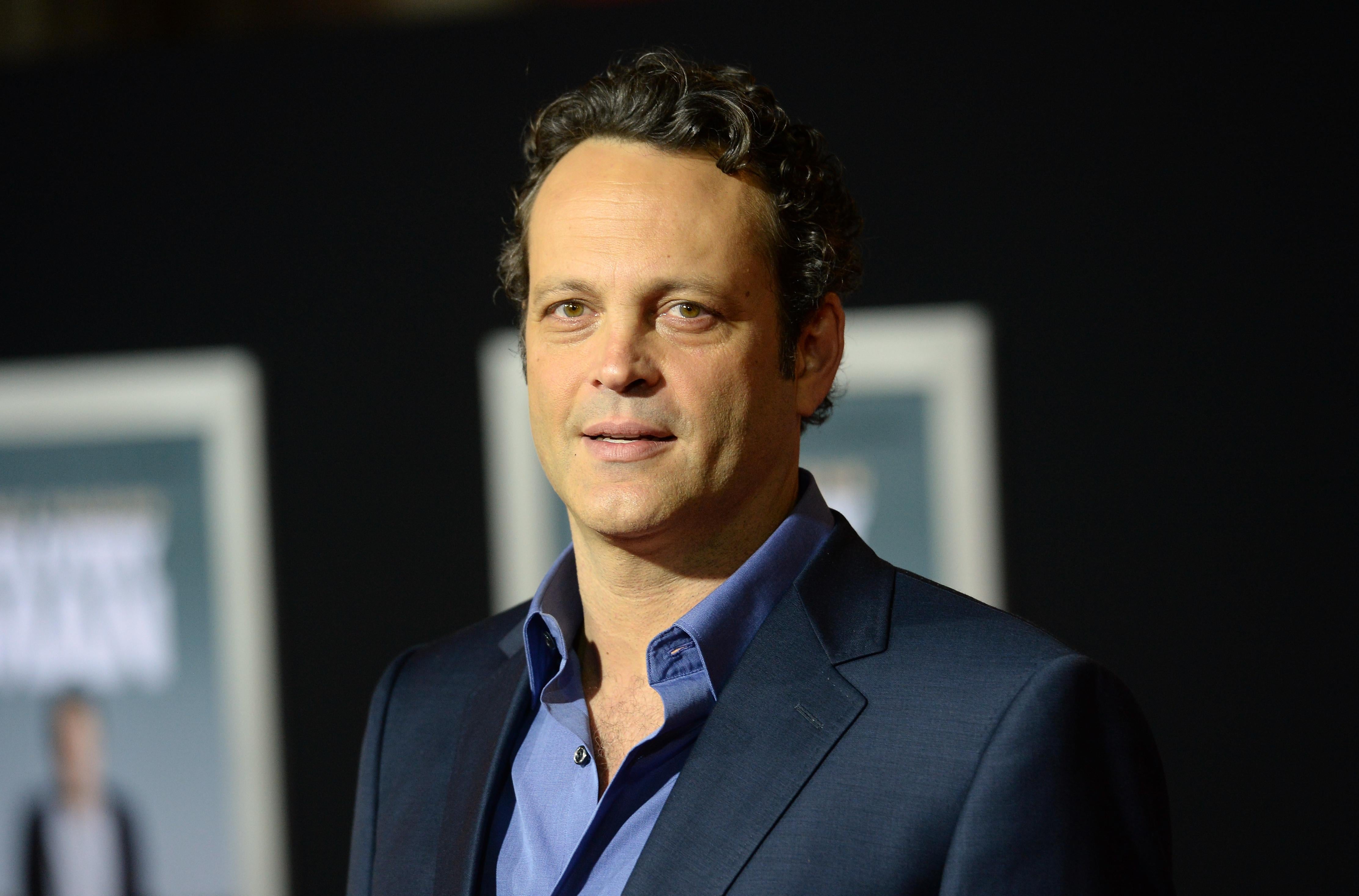 Just two days after Colin Farrell confirmed that he will star in True Detective's eagerly awaited second season, HBO announced today that Vince Vaughn has also been cast in a starring role on the show. This comes as no surprise: As early as last month, both Farrell and Vaughn were widely rumored to be in serious talks with HBO to join Nic Pizzolatto's acclaimed series as one-half of the season's four reported leads.
In addition to the casting news, HBO has also confirmed several plot details for Season 2: The eight-episode season—expected to premiere in January 2015—will follow "three police officers and a career criminal" who "must navigate a web of conspiracy in the aftermath of a murder." Farrell will play one of those officers, Ray Velcoro, a "compromised detective whose allegiances are torn between his masters in a corrupt police department and the mobster who owns him." And Vaughn will play Frank Semyon, the aforementioned career criminal "in danger of losing his empire when his move into legitimate enterprise is upended by the murder of a business partner." Justin Lin (director of three of the Fast and the Furious movies) has also been confirmed to direct the season's first two episodes.

While Vaughn's long career as a fast-talking star of many rom-coms might not immediately suggest he's the right fit for such a villainous role, it's worth noting that the actor took on a series of darker parts in the late '90s and early 2000s, as Vaughn himself pointed out on a recent WTF podcast. He even had a particularly creepy turn as Norman Bates in Gus Van Sant's 1998 remake of Psycho.
With the casting of two more lead roles yet to be announced, expect more news from HBO soon.
Previously
Colin Farrell Will Star in True Detective's Second Season
True Detective Season 2 Seems to Be Taking Shape
---