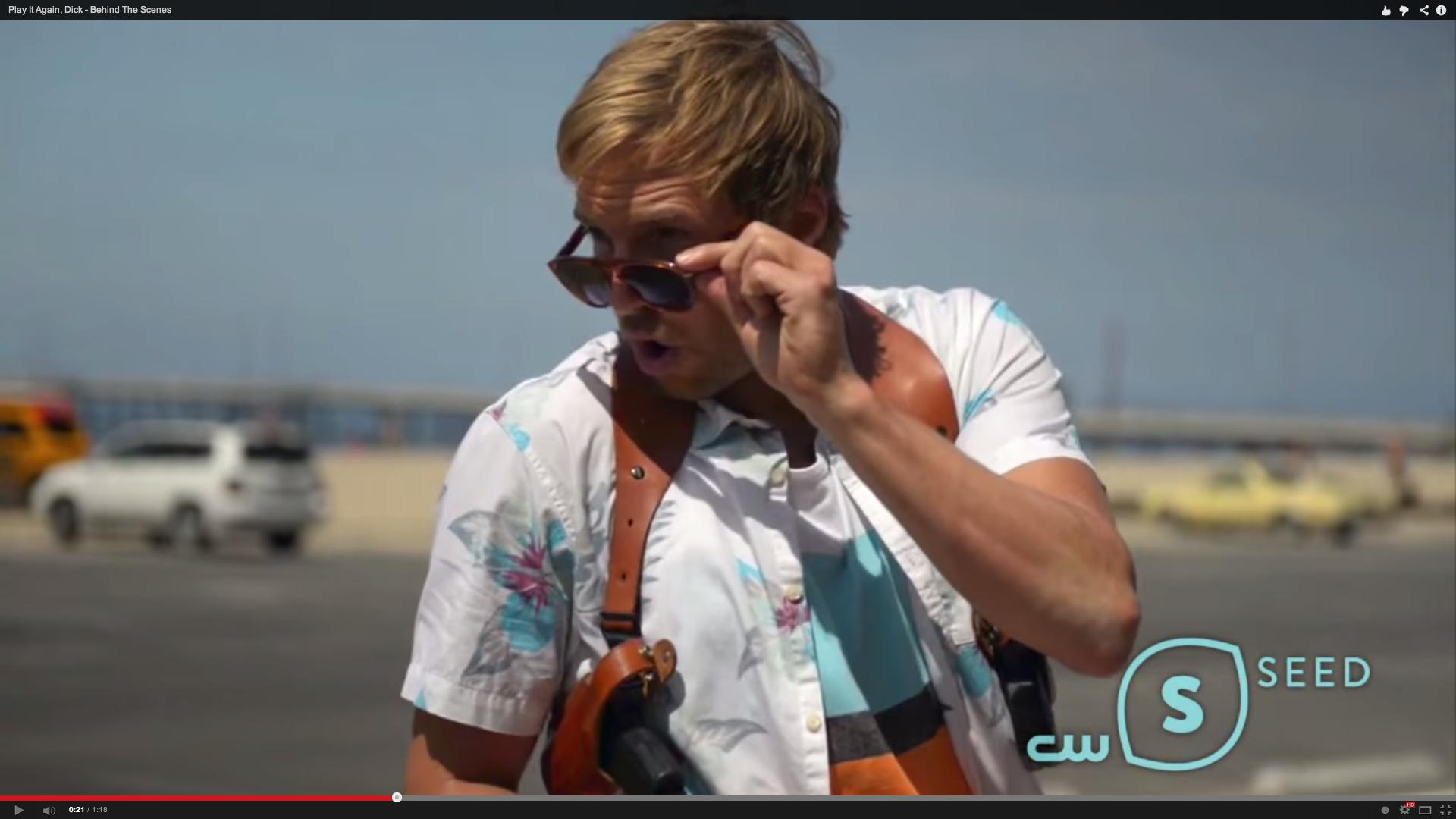 It's been a good year for Veronica Mars fans. In the wake of the movie that launched a thousand Kickstarters, this morning brings the premiere of a spinoff Web series. The CW Seed—itself an offshoot of the CW network, which aired the final season of the show—has released the first episode of Play It Again, Dick, and, at just under eight minutes, it's just absurd enough to have Marshmallows coming back for more.
The premise involves a few too many levels of meta humor, perhaps: Ryan Hanson, who played Dick Casablancas on Veronica Mars, is trying to cash in on that show's recent surge in popularity by creating a spinoff, which he's calling Private Dick. (The Web series is very fond of using this name for many not-at-all subtle double entendres, a sort of humor that was not actually common on Veronica Mars.) And so what we are promised is a chronicle of Hanson's attempt to get his spinoff off the ground, with a reality TV crew trailing him. So far, there's only one episode online, but a second is supposedly going live today.
The premiere is filled with references to other sidekick spinoffs, including the Buffy spinoff Angel and the Friends spinoff Joey. At one point, Veronica—Kristen Bell's presence in the Web series is what seals the deal for the real-life CW execs playing themselves, and likely for fans as well—compares a Dick spinoff to a Billy Zabka spinoff, which confirms that a) no one who worked on this show watched the last two seasons of How I Met Your Mother and b) Billy Zabka has an excellent agent.
So yes, the plot is sparse and the jokes are old, but, honestly, if you're watching this Samsung ad disguised as a Web series, you don't really care about the plot. You care about the characters, and almost all of them are here—including a shirtless Logan. You can watch the show at the CW Seed.
---