The first time Toby Coulson saw an animal show—a competition where breeders show off their best specimens and judges "examine each paw, claw, beak, and ear looking for the animal with the perfect dimensions"—he was struck by the people in white coats who handled the animals.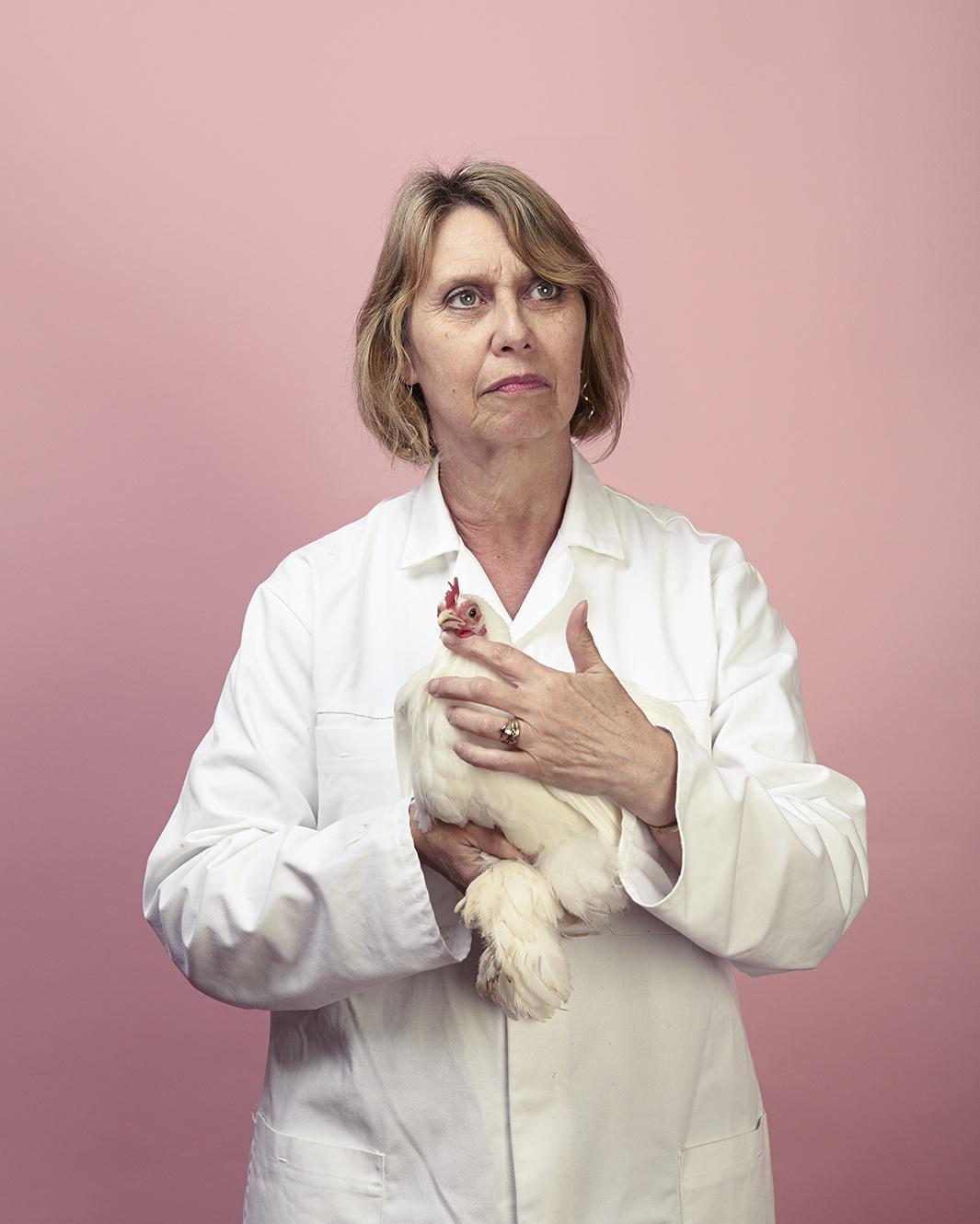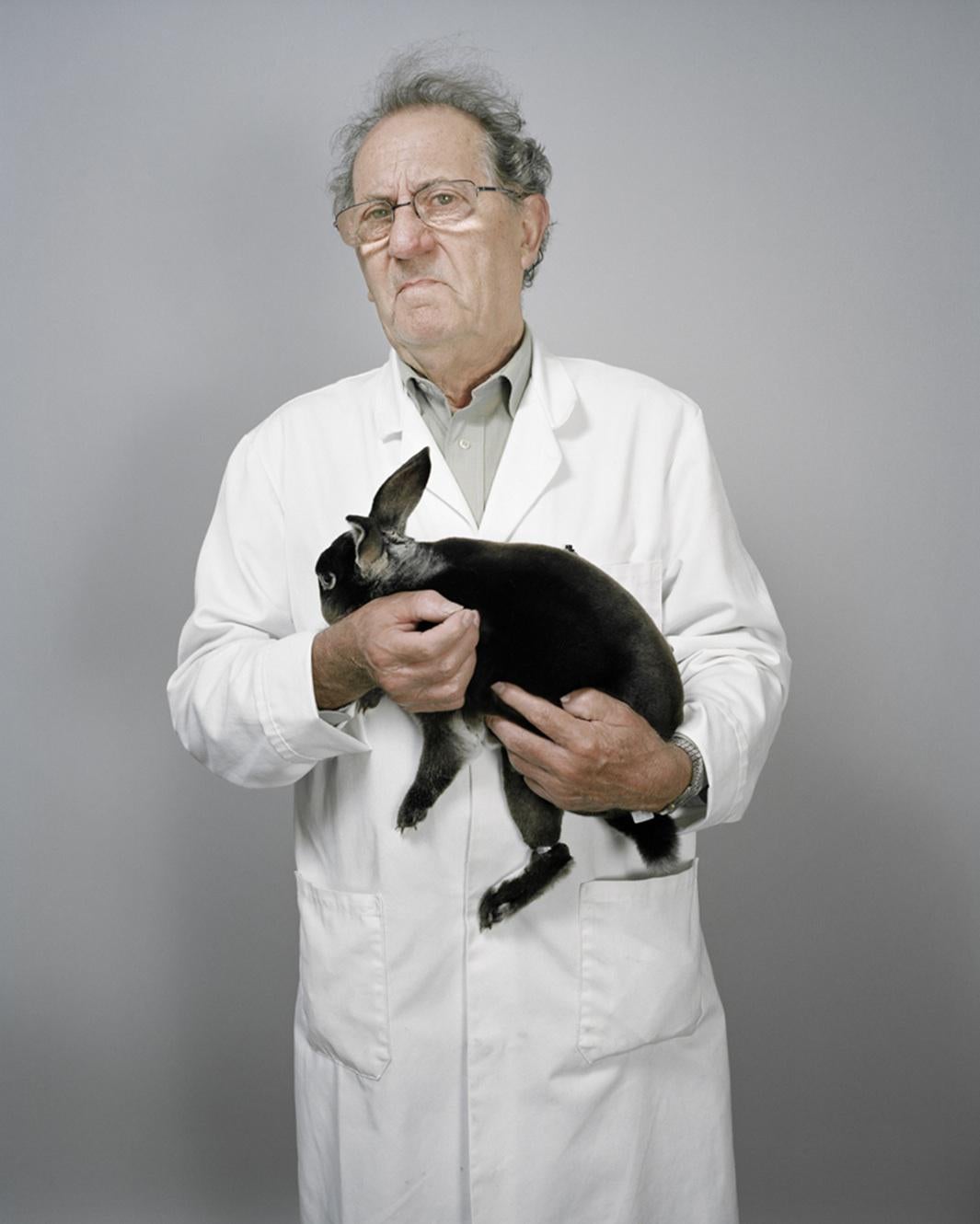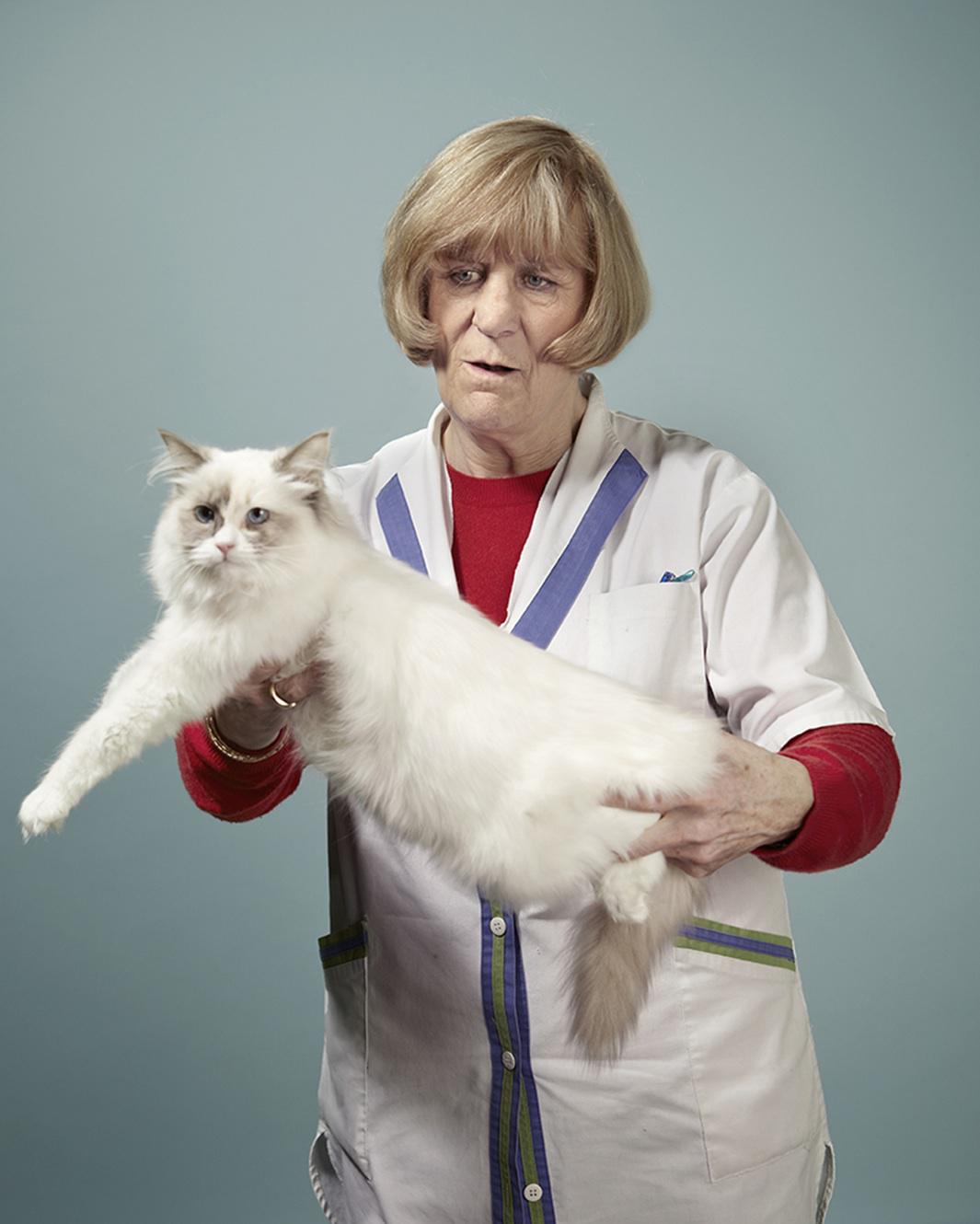 The London-based photographer had pets growing up and always loved animals, which inspired a life-long interest in photographing them. He didn't realize the people could be the most interesting part. "Some people love them as pets. Some are seen more as objects that they have created to compete with," he said via email.
For the past four years, Coulson travelled to agricultural and animal shows across the U.K., carrying his lighting equipment through "very chaotic" fields of crowds to photograph that unique relationship, capturing the humor and tenderness at its heart.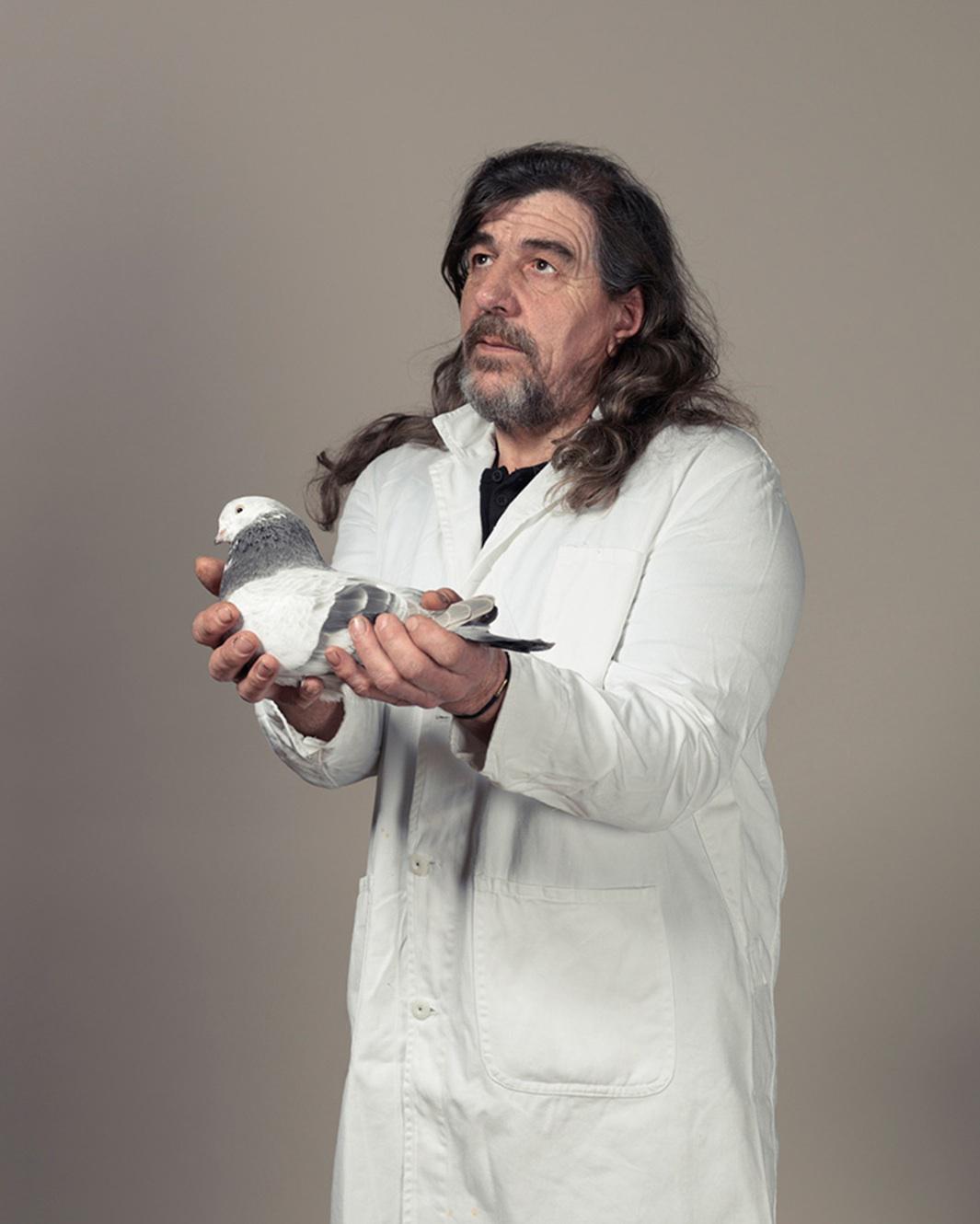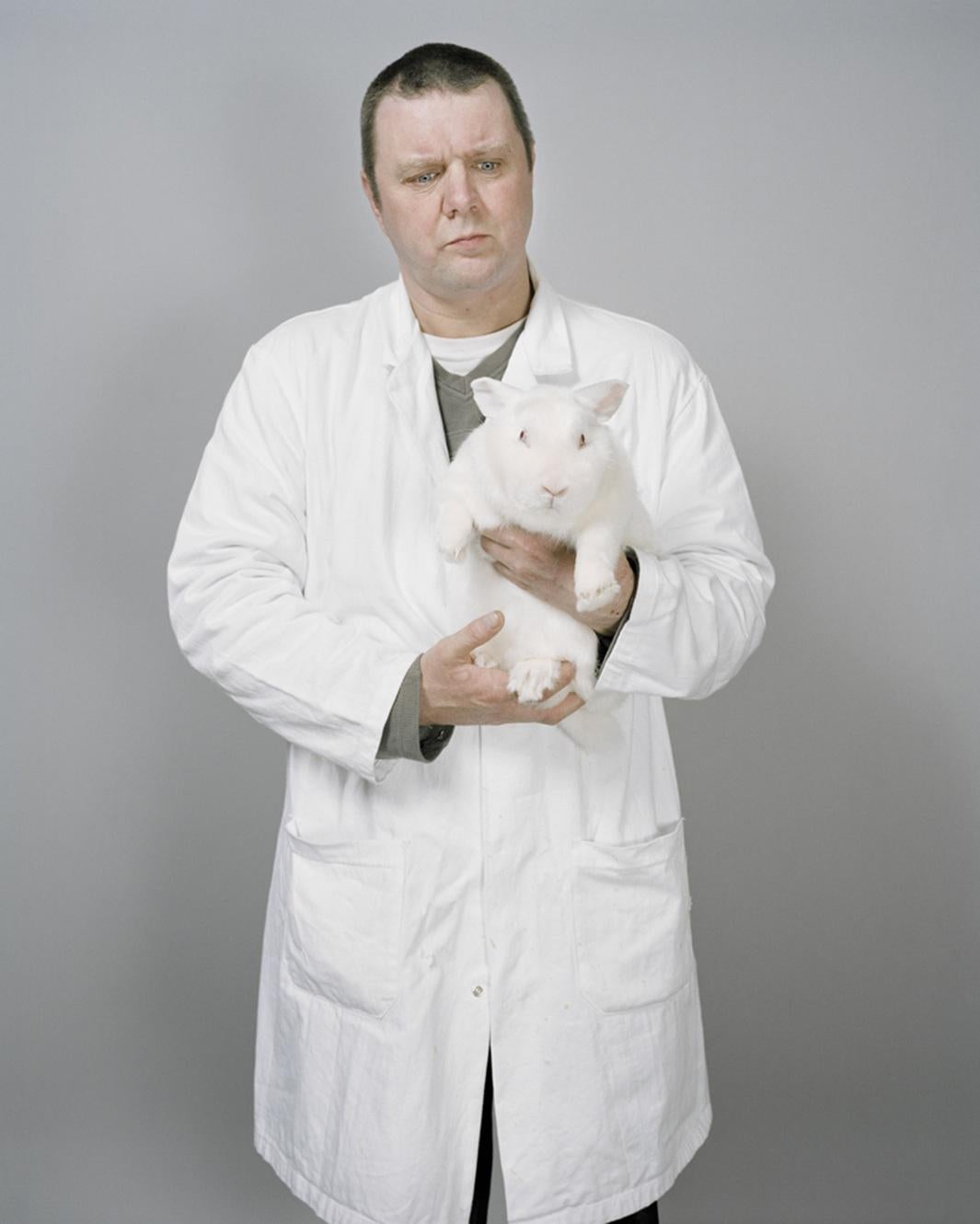 Coulson photographed handlers and judges with the animals against a backdrop in order to "take them out of the environment and context you would imagine them to be in." "My aim in this was to make the portrait focus around the relationship between the two of them," he said.
Animal handlers, Coulson said, are a passionate and devoted bunch, and many of those he photographed "travel the length of the country every weekend to compete." "I would say that each group is different, though the rabbit handlers to me seemed more serious and quiet. In the poultry section there is a raucous sound with all of the chickens, ducks and turkeys having something to say. This seemed to reflect in their owners," he said.
You can follow Coulson on Twitter and Instagram.