Known for their dashing, eye-catching outfits and old-world sophistication, dandies may seem like an easily recognizable and categorized bunch. But after years of hanging out with them, Brooklyn-based photographer Rose Callahan learned that modern-day dandies are a much more diverse group than one might imagine. "The essence of dandyism is that you're trying to create beauty in the world around you according to your own vision. People have different expressions of how to do that," she said.
While photographing for her blog, The Dandy Portraits, and her book, I am Dandy: The Return of the Elegant Gentleman (a collaboration with writer Nathaniel Adams), Callahan met men of "extreme elegance" from New York, London, Paris, and the West Coast. Her interest began after she met Lord Whimsey (author of The Affected Provincial's Companion, Vol. 1) in 2008 and wanted to learn more.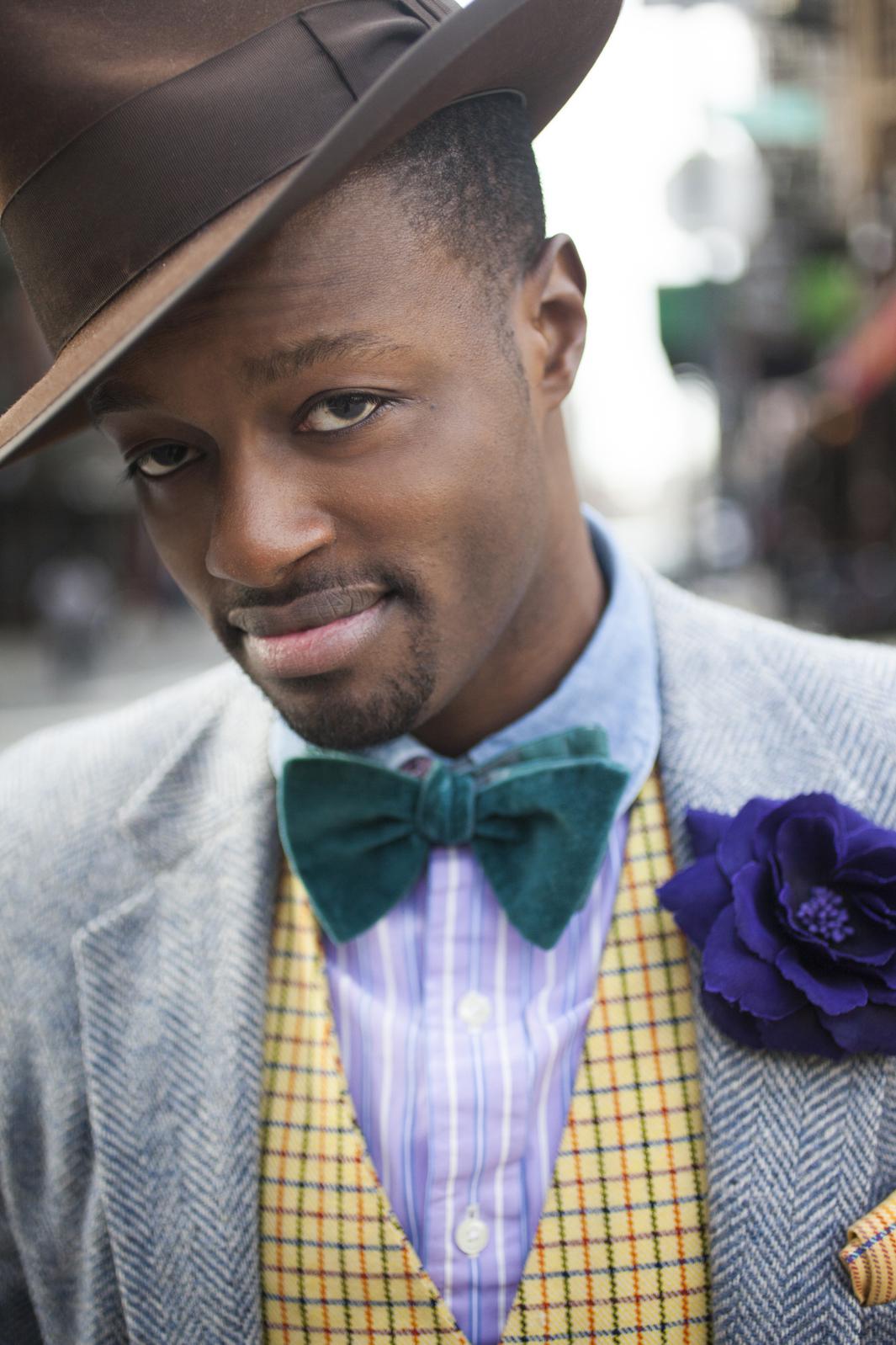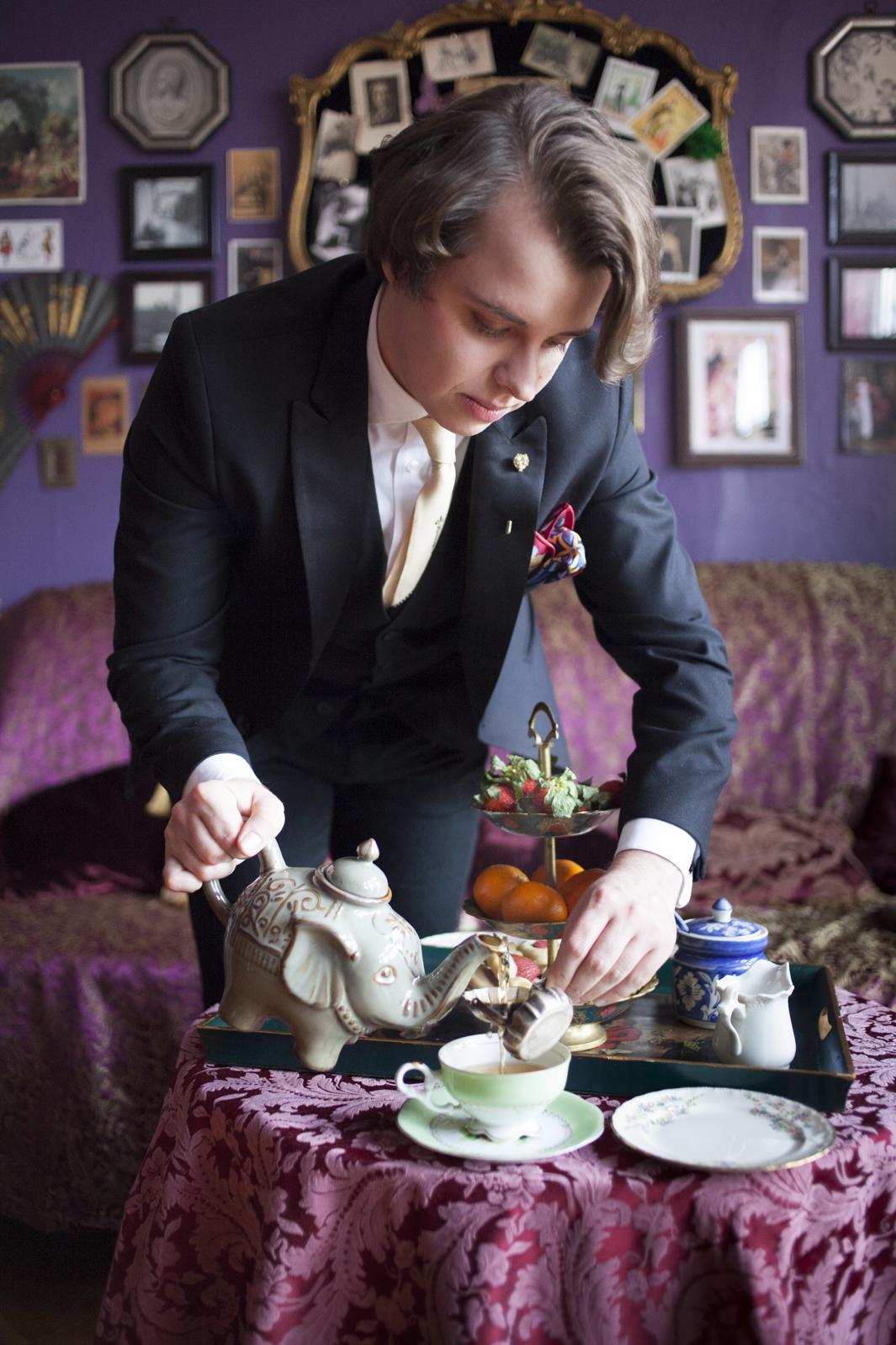 What is a dandy? Callahan found no singular answer. In 18th- and 19th-century London, they were self-made men who imitated "an aristocratic lifestyle despite coming from a middle-class background." In bohemian Paris, dandies "sought to convey contempt for and superiority to bourgeois society."
In the 21st century, Callahan discovered, dandyism transcends race, class, and national borders. Even dandy style varies drastically. Some dandies she met like to wear new bespoke suits and custom-made shoes. Others are happy to pair H&M clothes with vintage finds. 
Dandies aren't a subculture, Callahan found, like punks or goths or metal heads, as they aren't united by something like common music tastes or politics. "They all try to be fiercely individual and go about it in their own way," she said. "It's more like a male archetype. The idea of the 'peacock' has been around forever, and I think that's where this comes from and that's why it's so diverse. It's a way that some men express masculinity."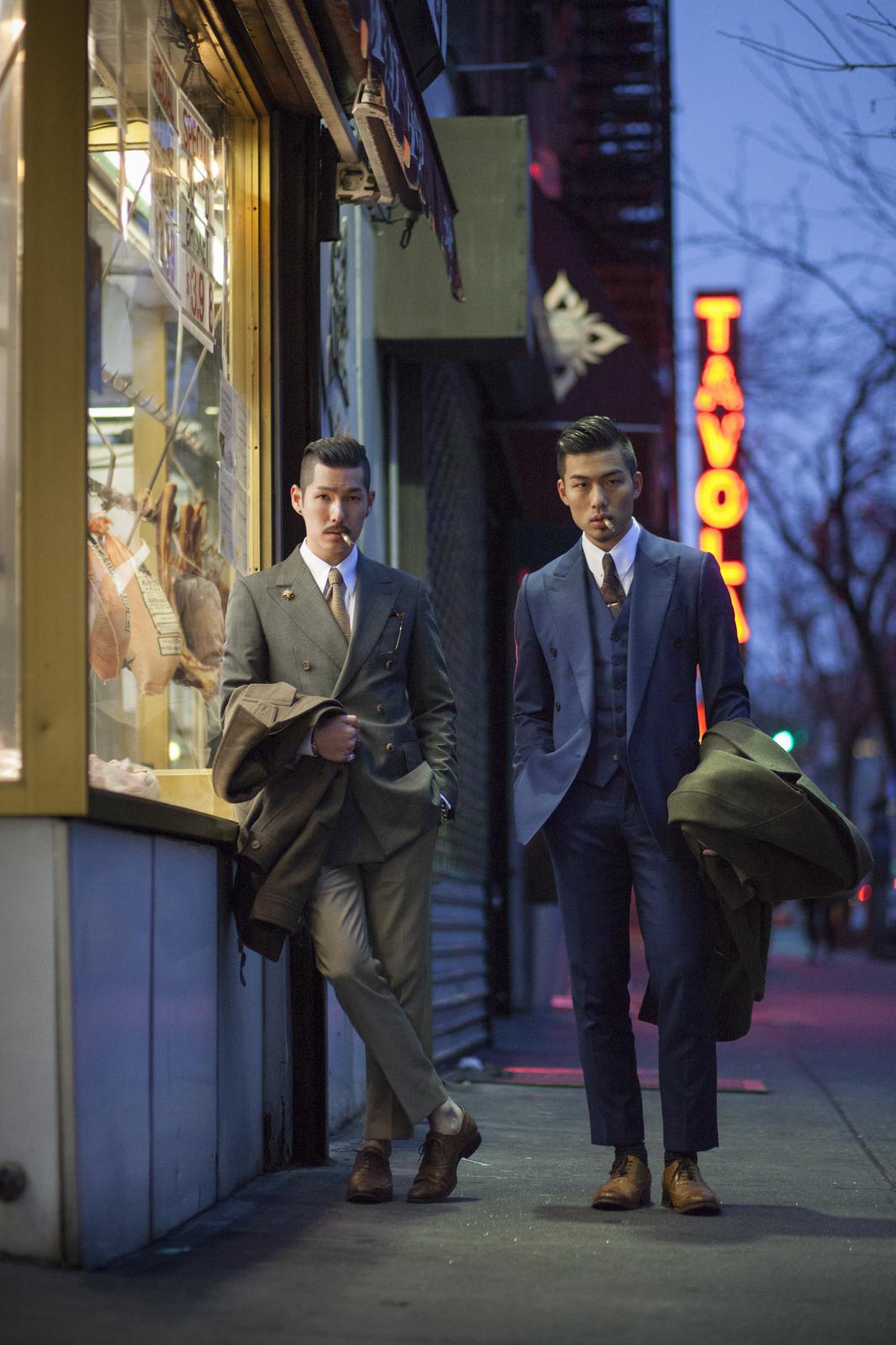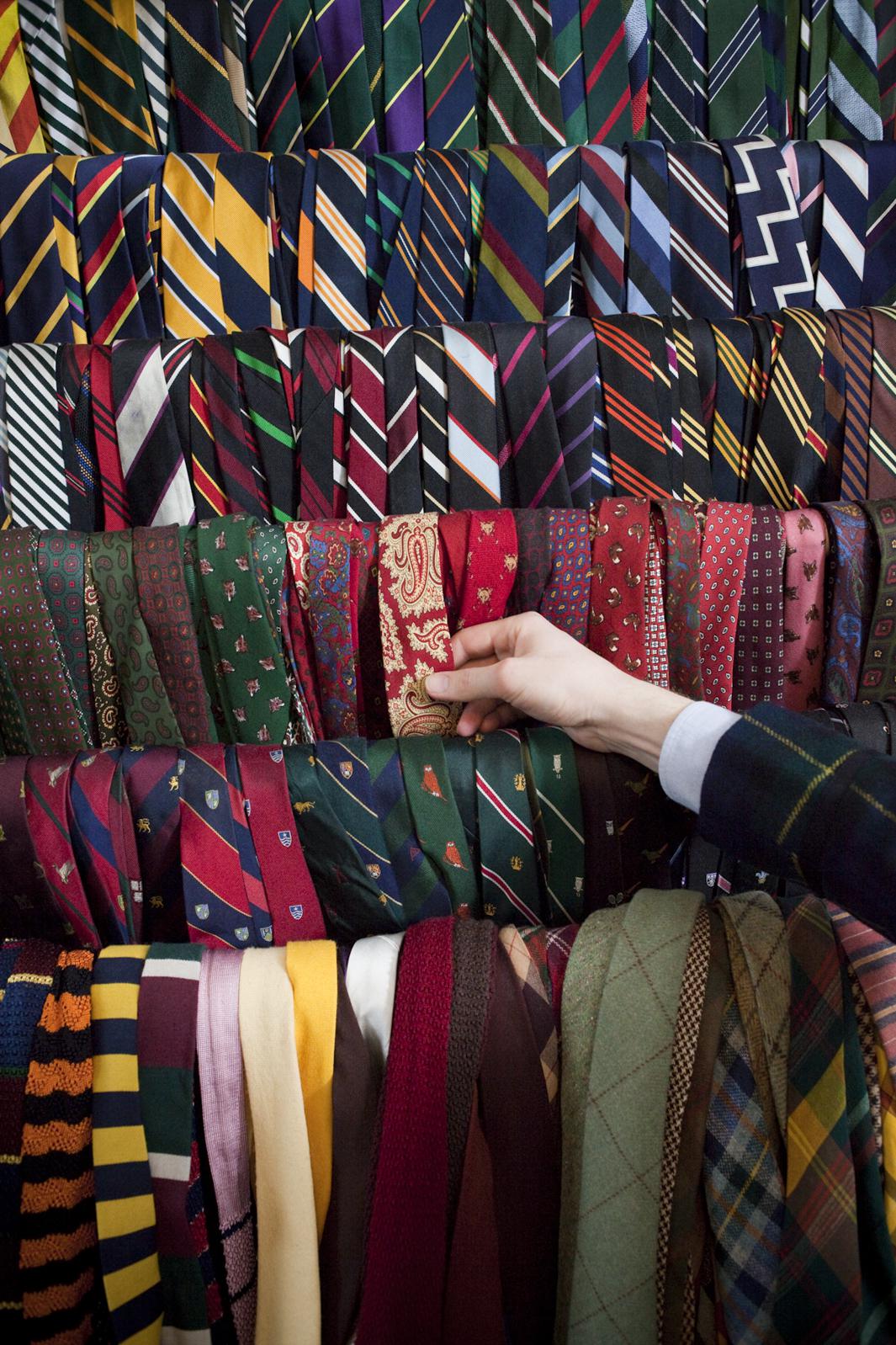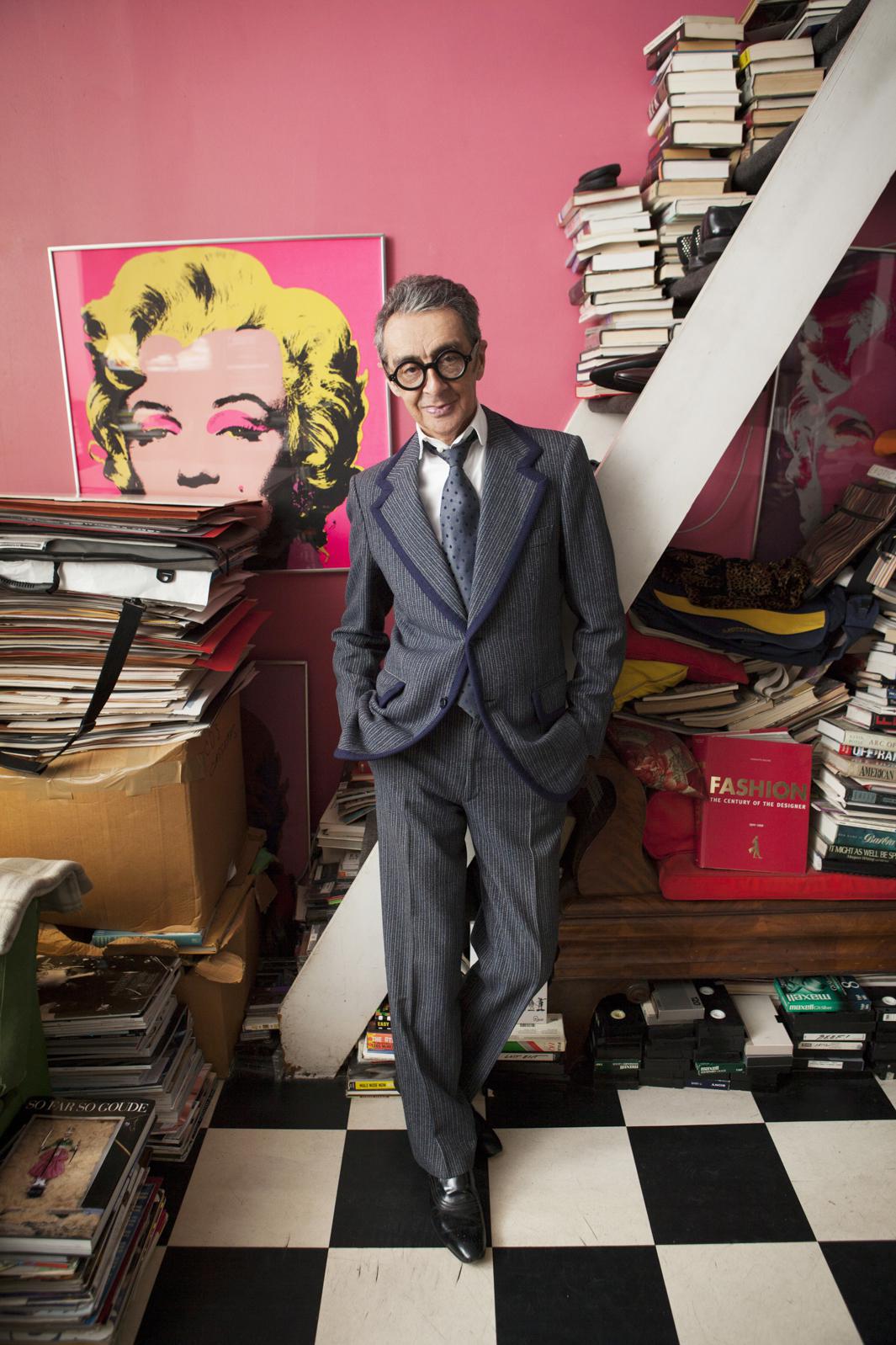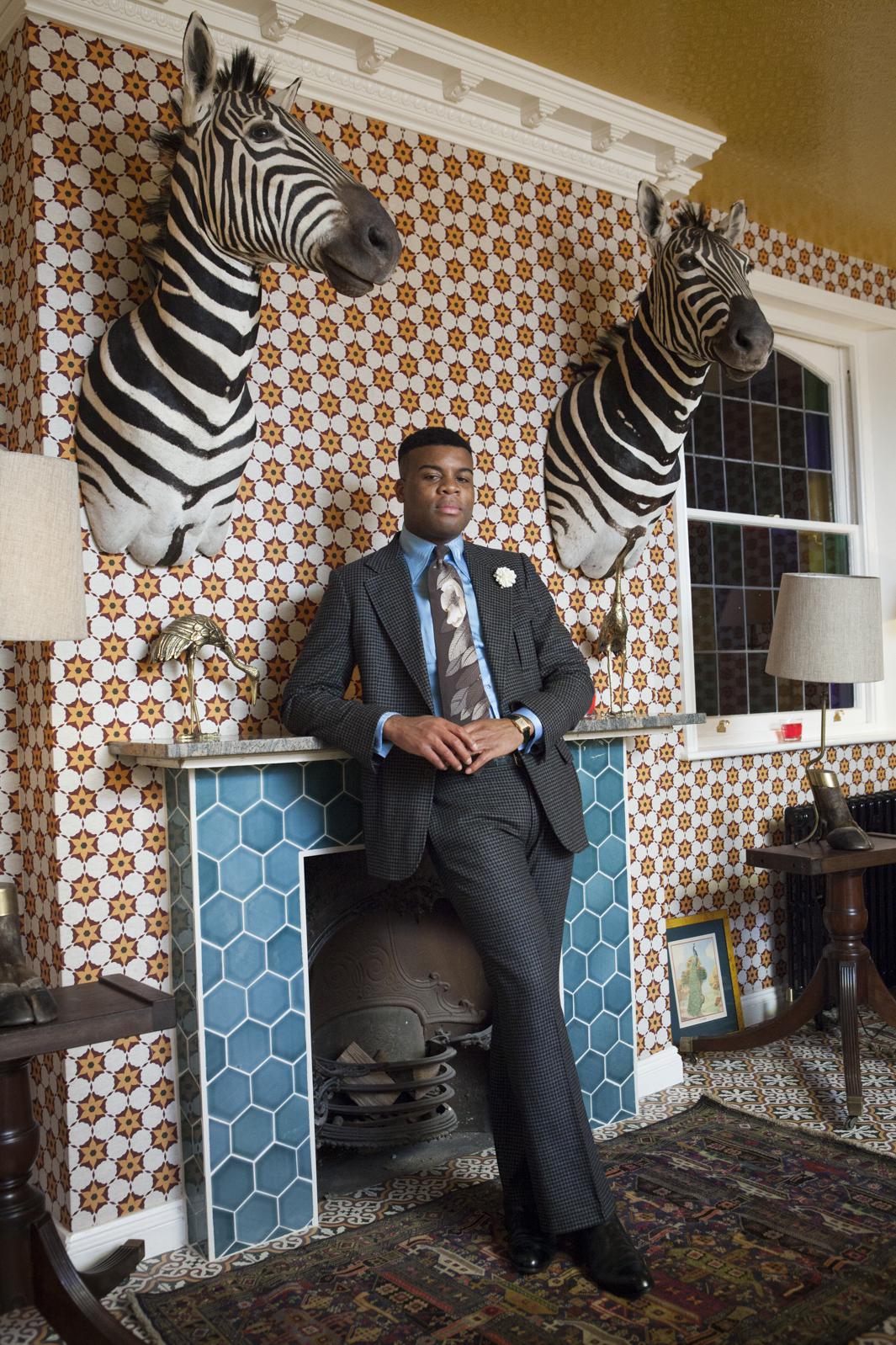 While dandies have existed for hundreds of years, the reasons for dandyism tend to shift. Today's dandies, for instance, may be reacting to a world that is, in terms of dress and manners, more casual than ever before. "They're walking down the street and seeing people in sweatpants or T-shirts and sneakers. They're trying to create their world to counteract what they see all around them," Callahan said. 
Most people resist being labeled, but dandies are particularly wary of it. Even as dandyism has received newfound attention in popular culture, many of the dandies Callahan spoke to emphasize their own individuality over group solidarity. "These are people who will scorn trends and things like that, so they don't even like the idea of calling themselves dandies. One of the guys in the book, Winston Chesterfield, said, 'It's like a knighthood. You can't call yourself a dandy. You want someone else to call you it.' "
Callahan hopes her book provides a greater understanding of dandyism for those unfamiliar with its history and contemporary practitioners. She also hopes it provides a sense of joy and even a little personal inspiration.
"People might not want to dress just like these guys, but I want them to inspire people to be more themselves," she said.