For middle- and working-class Jewish New Yorkers, the Catskill Mountains were a paradise within reach. Beginning in the 1920s, the area, which became known as the Borscht Belt, thrived as hundreds of summer resorts emerged, offering food, leisure, and entertainment catered specifically to that population. 
But, by the mid-1960s, the area had declined. "I don't think it was one thing. Some say it was the airline industry. Some say it was mismanagement. Others say women took a more dominant role in the workforce and they didn't want to camp out with their families all summer," said Marisa Scheinfeld. "Everything has its season and everything has its day. Its time just past."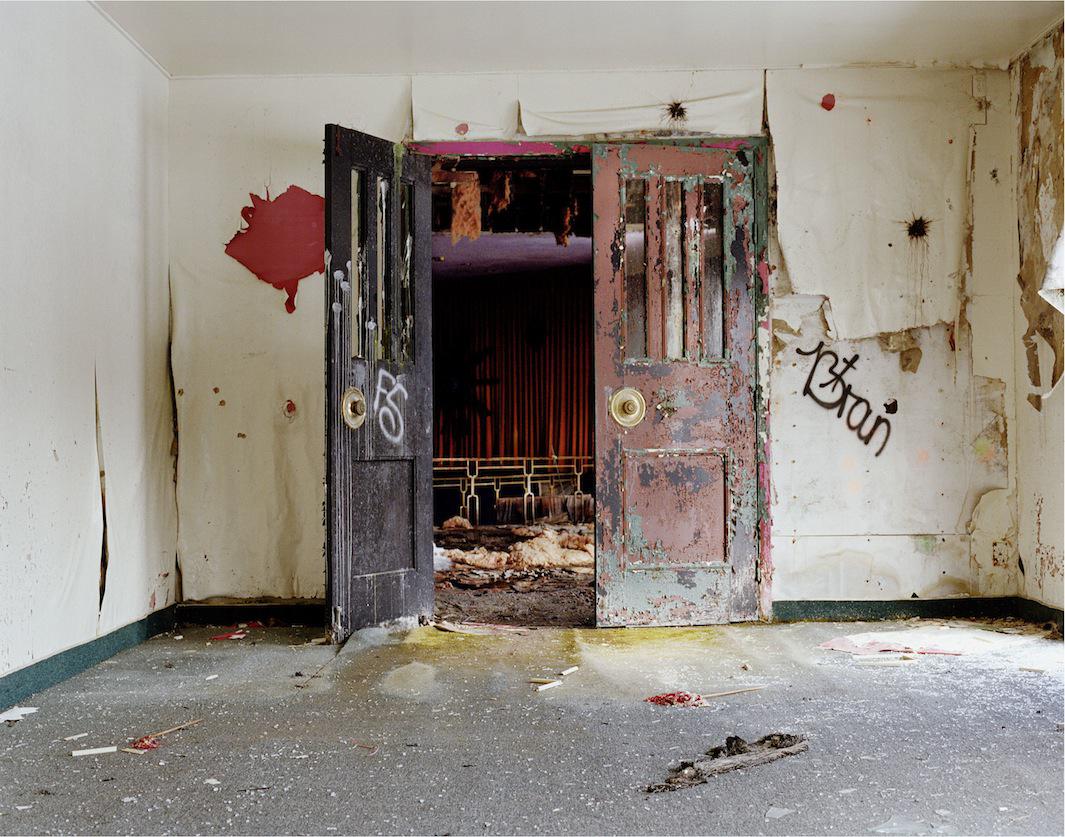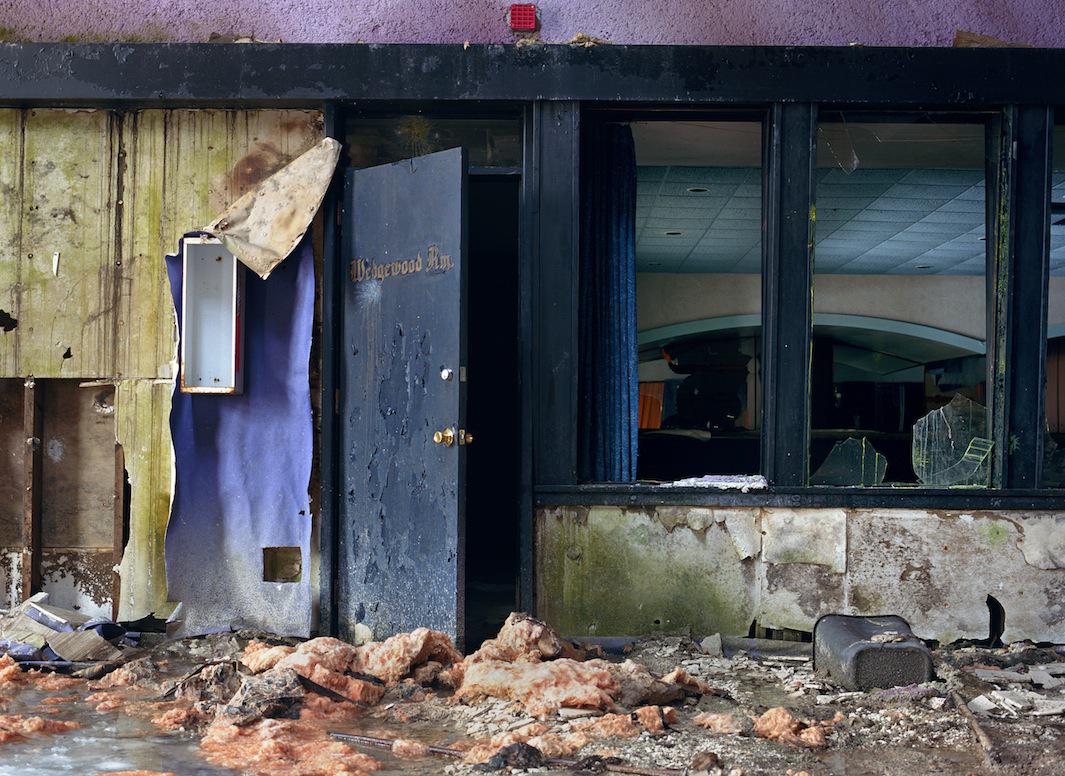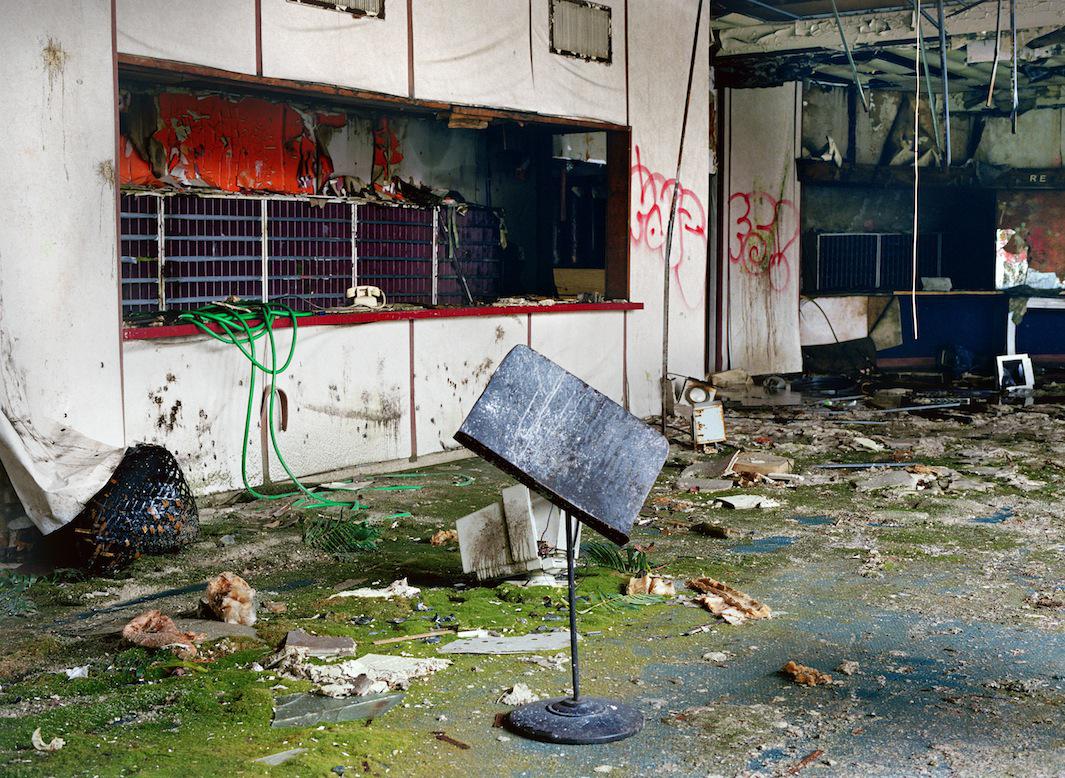 The history of the Borscht Belt is intimately tied to Scheinfeld's personal history. In the 1980s, her father, who had spent summers in the Catskills, moved the family to the area. As a child, Scheinfeld played at the hotels when her grandparents came to visit. As a teenager, she worked as a lifeguard at the famous Concord Hotel. "As a kid, I didn't realize the enormous impact the era made and I didn't realize the hotels were empty," she said.
When she got older, Scheinfeld started noticing the impact of the hotels' closures: Local businesses folded, people lost their jobs, and what was once a vibrant area started to fade. Later on, while attending graduate school in California, she was "struggling with what to say and what project to do" when her mentor, Arthur Ollman, gave her advice: "Shoot what you know." That's when Scheinfeld started thinking about her hometown for the first time as an artist.
In 2009, Scheinfeld began shooting at the abandoned hotels, and, in doing so, revisiting the landscape of her childhood. Some of the hotels, like Grossinger's, were crumbling, though still standing. Others, like the Commodore Hotel—which, after its closure, become host to a skate park—had been repurposed. Many looked "apocalyptic," as they became reduced to piles of rubble and were taken over by wild plants and animals. A lot of the hotels, Scheinfeld said, were unstable, damaged by mold and decay. Regardless, Scheinfled found "a sense of beauty and a new life" at the hotels.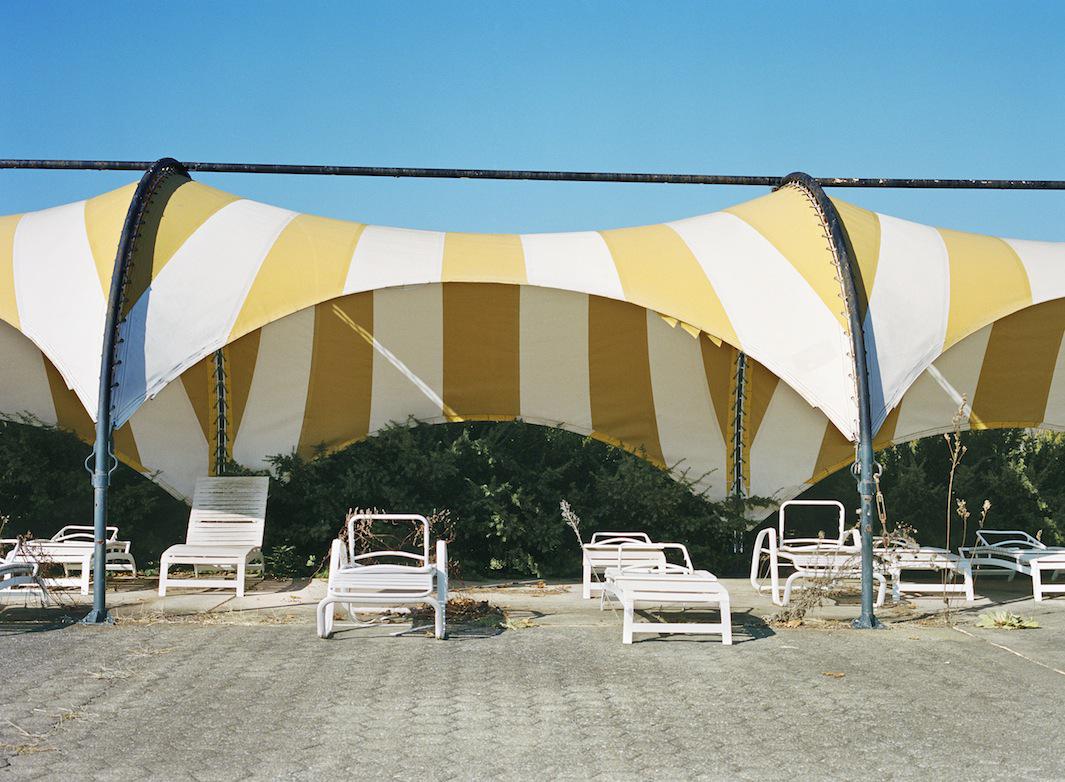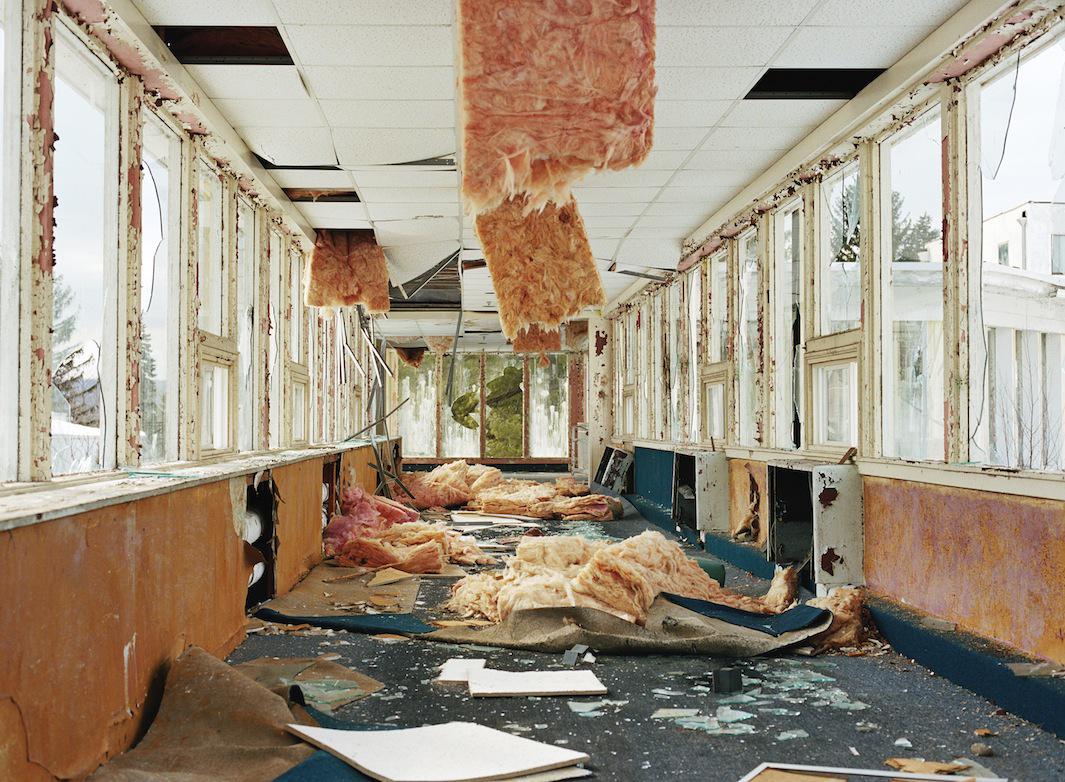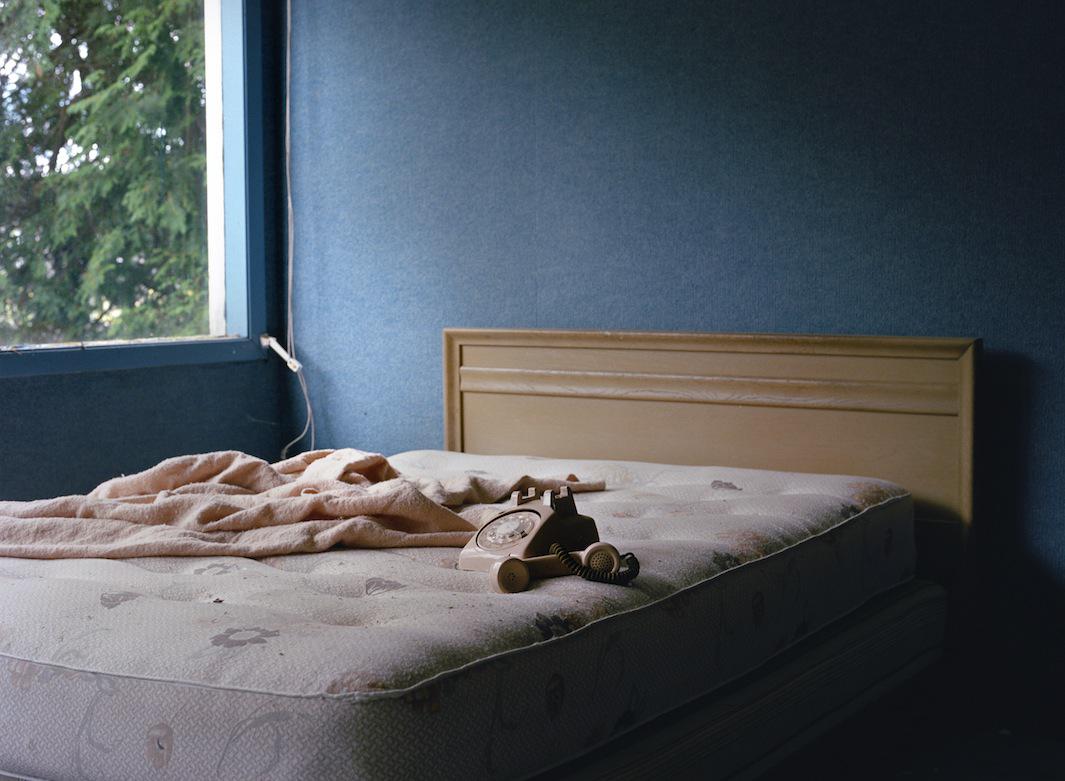 While many of the hotels were abandoned, they weren't completely unmonitored. As a local, Scheinfeld tapped her local network for access to many of the locations, which were protected by police. "It really required me spending a lot of time up there, knowing the people and not trying to exploit these spaces but proceed with a lot of respect. I understood the history. It was part of my childhood, my family's childhood and the history of thousands of families who came to these resorts," she said.
While Scheinfeld admits that her photos "make it look like nothing is happening in Sullivan County" she said pockets of the area have experienced a rebirth and she firmly believes that the rest will someday "reinvent itself." "I think it has a lot of potential. I have this hope that people will read about my work and maybe revisit what the county has to offer, which in many ways is so much. It just needs some funding and a tourism infrastructure or something new to help it get back on its feet again," she said.
Scheinfeld's work is on display at Yeshiva University Museum in New York City until April 12.