For apartment-seekers in New York, a building's basement is usually not among the top concerns. But in 2010, when Gesche Würfel and her husband went looking for a new place in upper Manhattan, they proved different from typical apartment-seekers. "My husband insisted on seeing the basements because he grew up in New York and he knew that you can judge the quality of a building from the look of the basement," Würfel said. "When we went downstairs, I saw some really amazing spaces."
Würfel, who studied urban planning in college, has always been interested in the "relationship humans have with their environment in urban places," especially "unusual, derelict, mundane, and often overlooked spaces."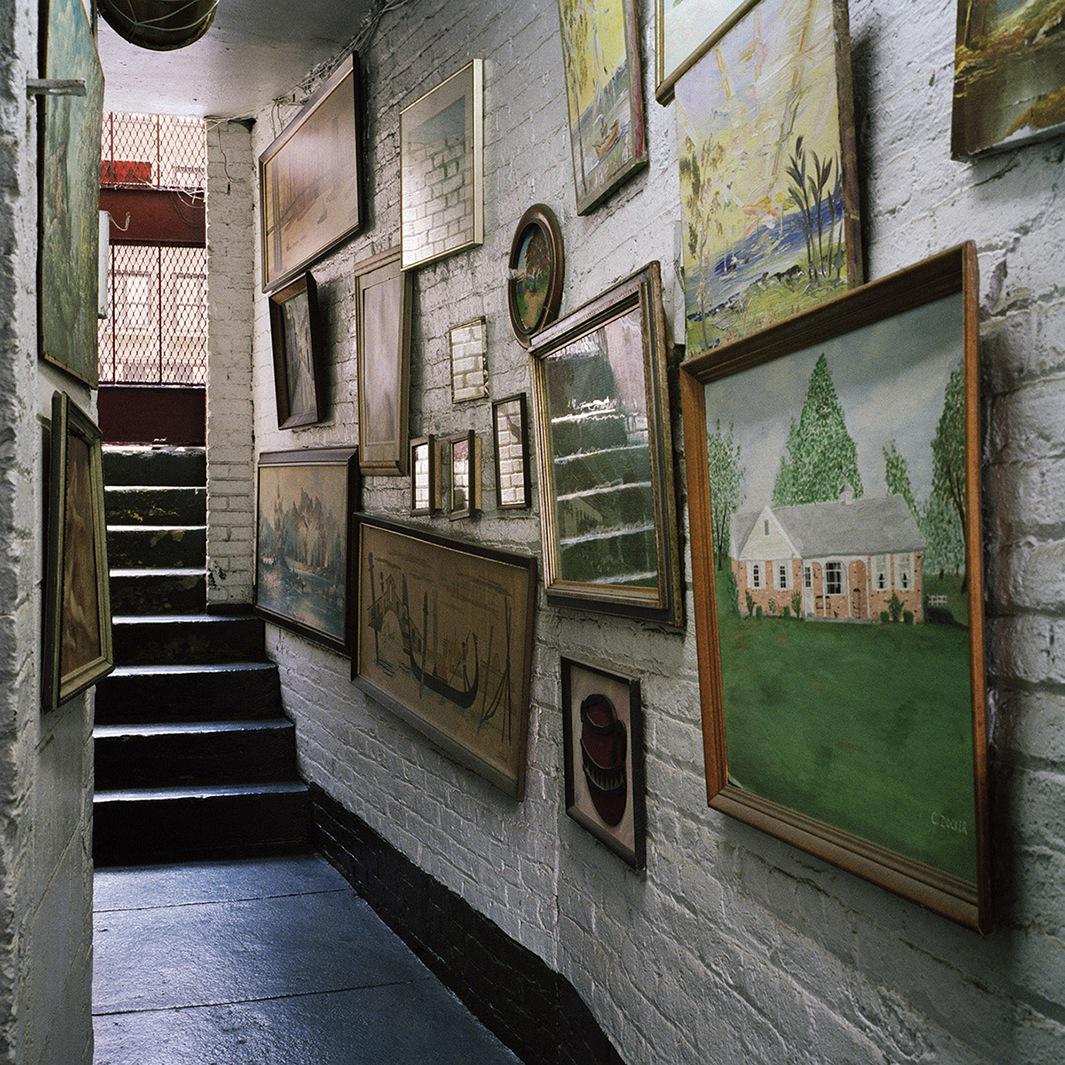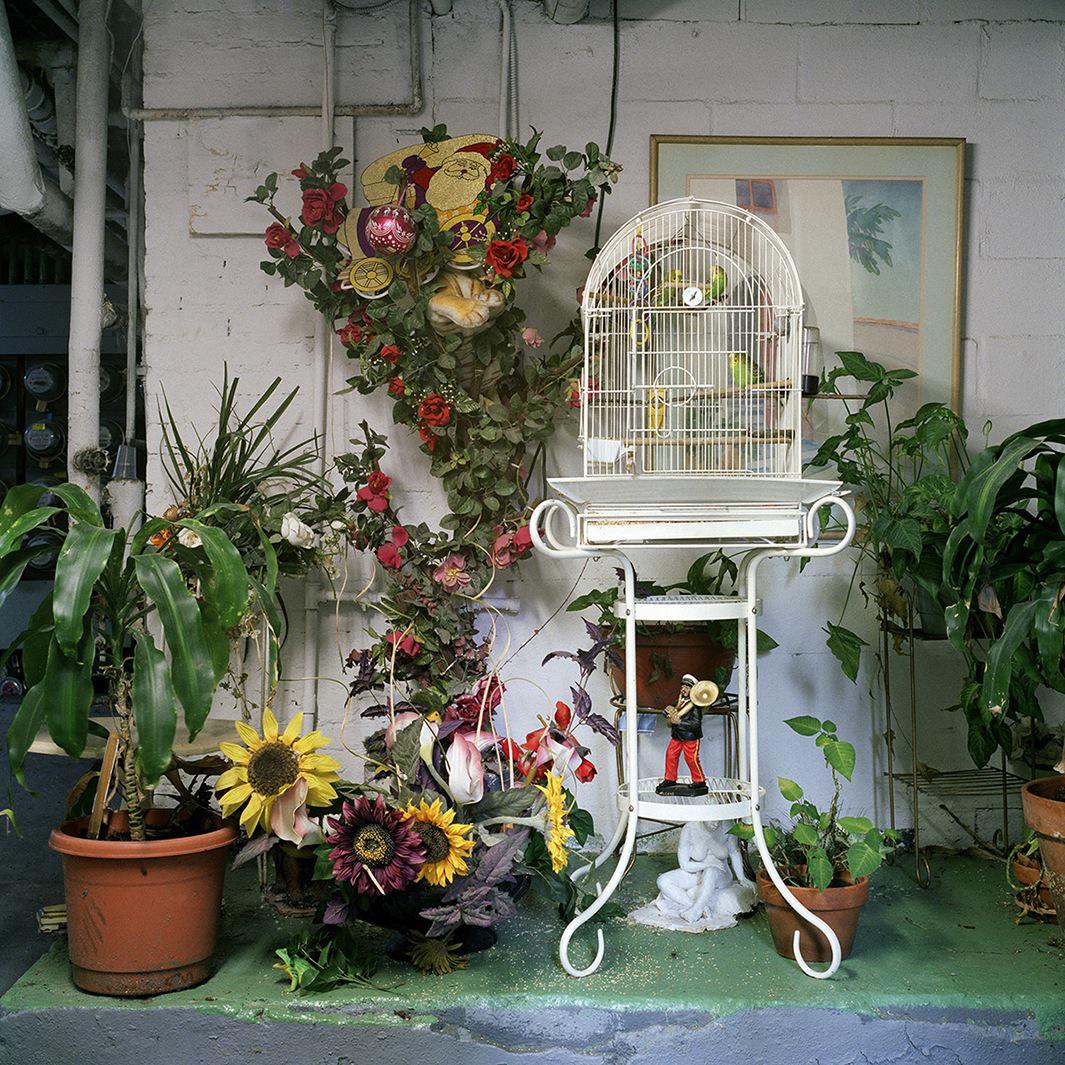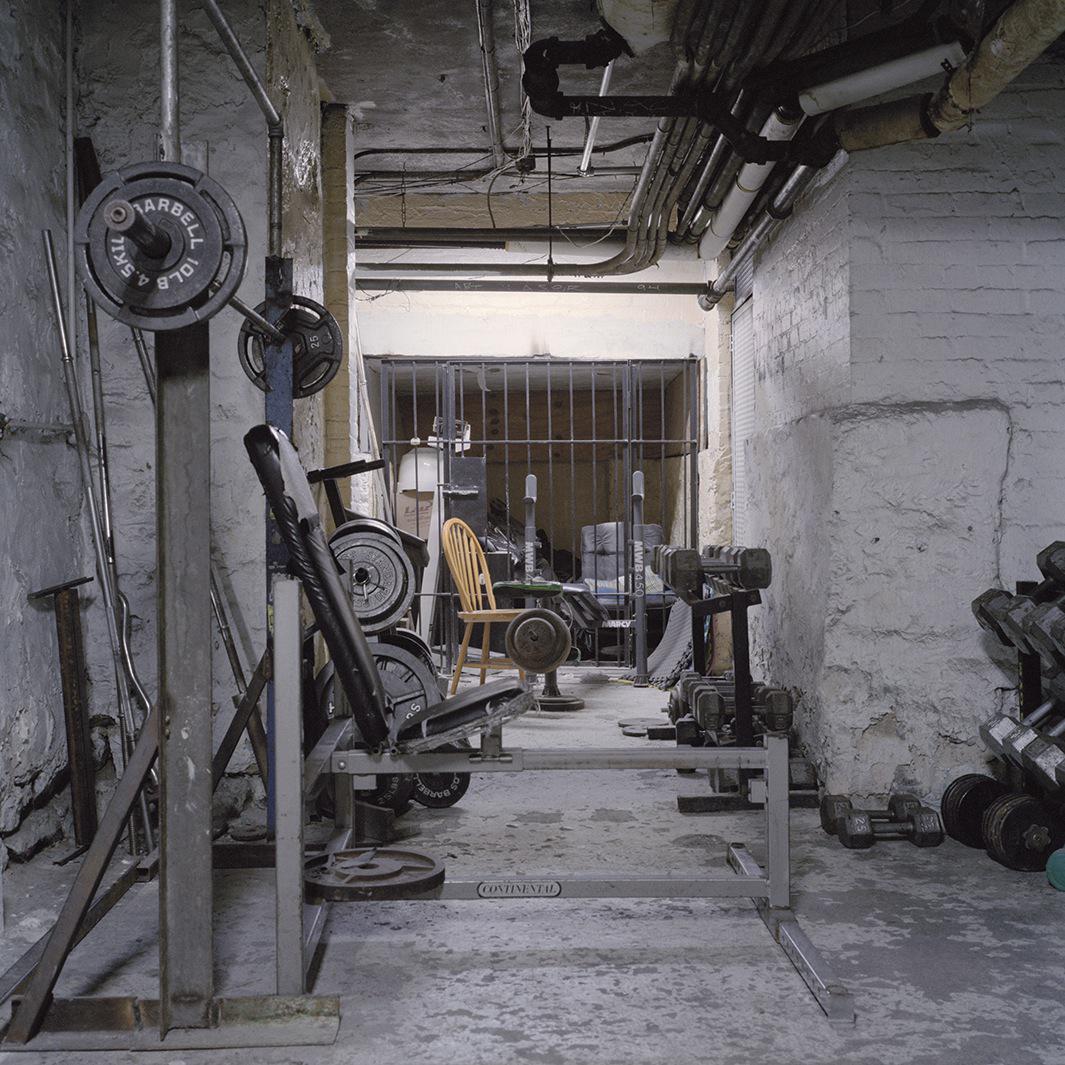 After her son was born and the couple moved to Inwood, Würfel, a LensCulture 2014 Emerging Talent, started connecting with management companies and co-op boards in search of interesting basements to photograph. She photographed about 30 subterranean lairs for her book, Basement Sanctuaries.
Typically, Würfel said, superintendents lived in the basements with their families. Since they were often immigrants, they tended to decorate the spaces to reflect the tastes and styles of their countries. As a recent arrival to the United States, Würfel said she identified with the supers because they were "also living far away from their home countries," according to a gallery statement.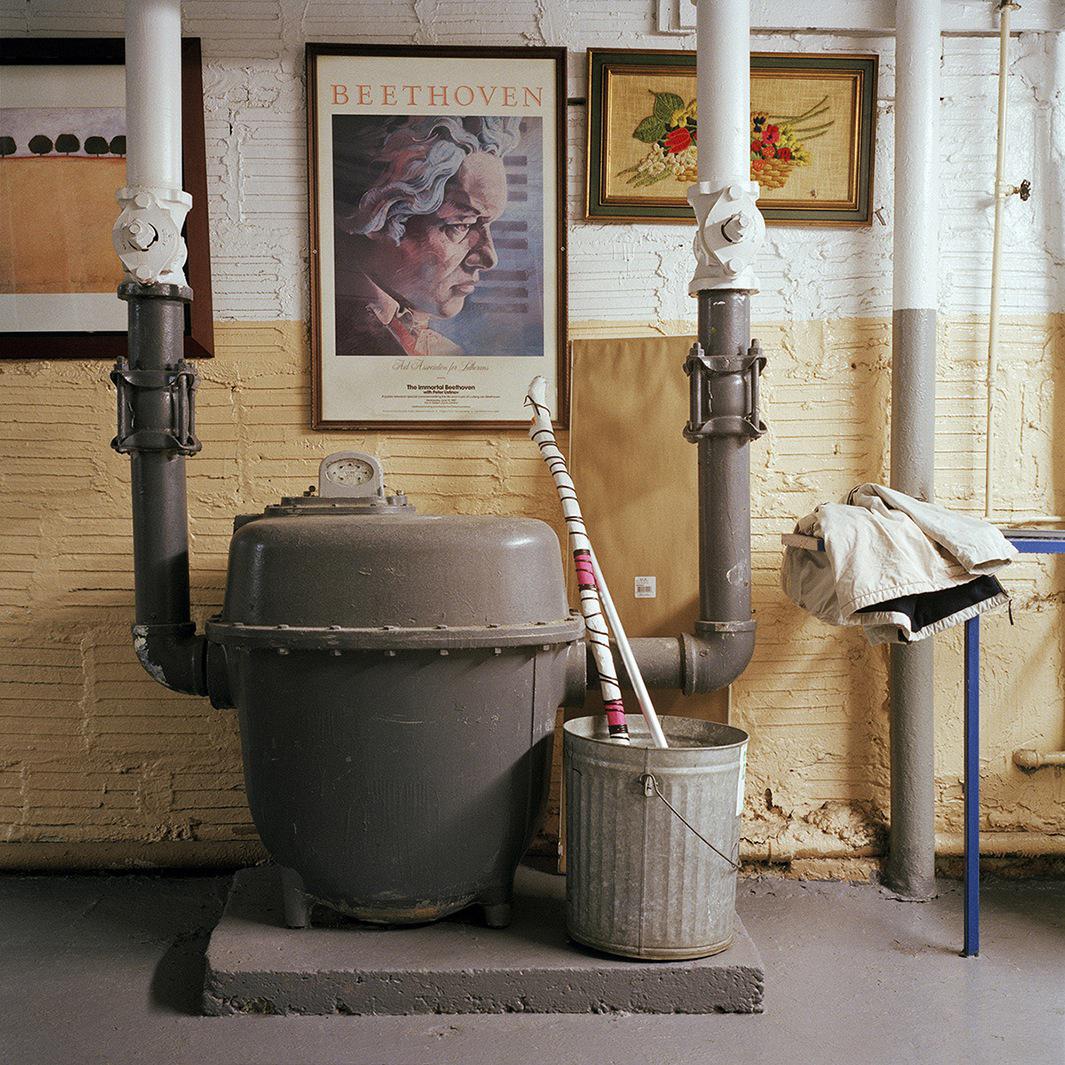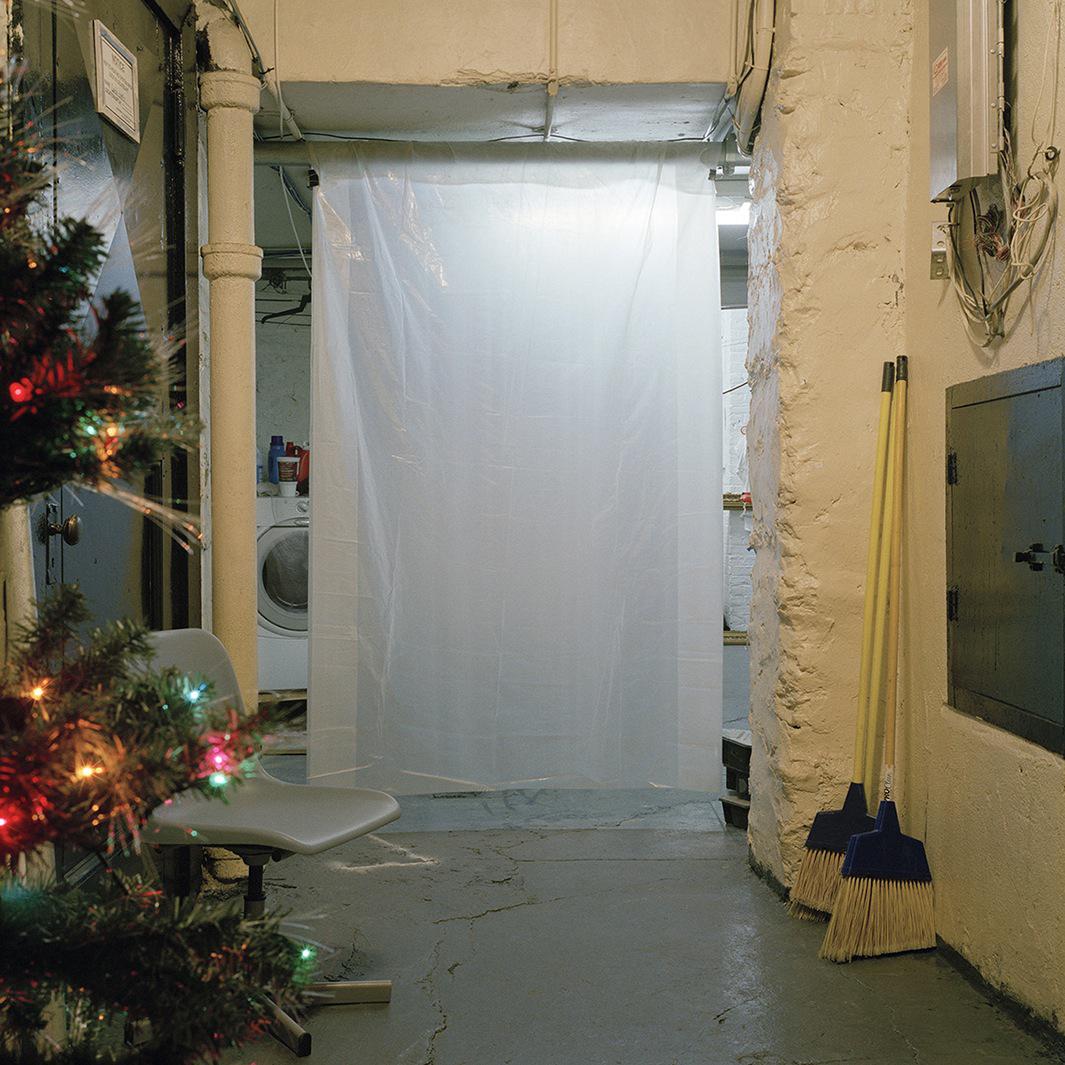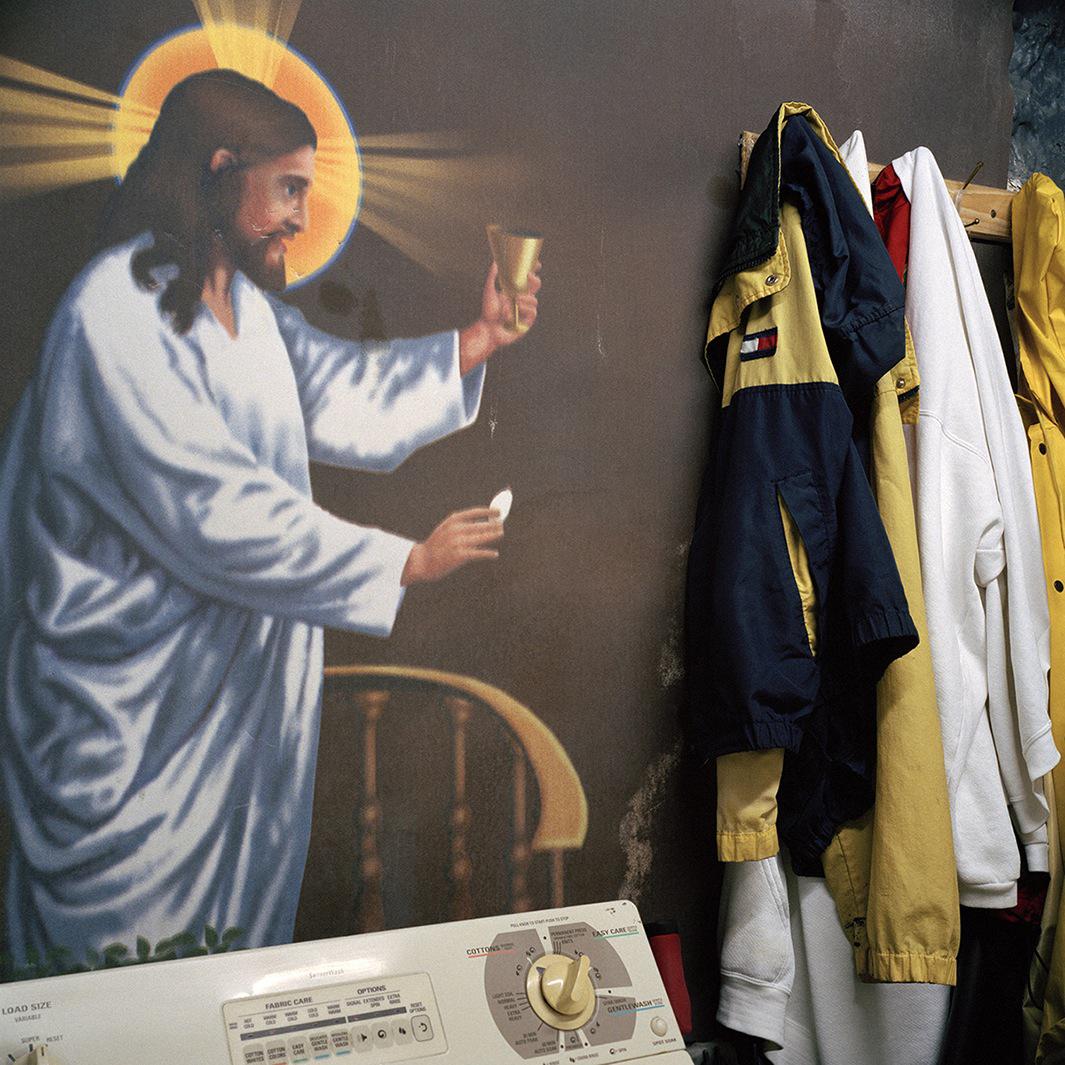 Often, the basements would also house the building's public laundry and trash rooms, which meant building tenants could look at them. This dichotomy, Würfel said, made the decorations seem like "a territorial claim over the basement's public/private space."
The decorations serve other purposes. For one, they serve to project "various aspects of each superintendent's cultural identity, religious beliefs, or artistic taste." Further, they amount to a kind of public service, as they beautify a place that is seen and used by many people.
"The supers want to make it look nice, not only for themselves but also for their tenants, which I think is a great idea because often basements are seen as very dark spaces," Würfel said.
Würfel's work is on display at Blue Sky Gallery in Portland, Oregon, until Sept. 28. Her work is also part of the group show, "Contemporary German Photography," at the 14th China Pingyao International Photography Festival in Shanxi until Sept. 24.