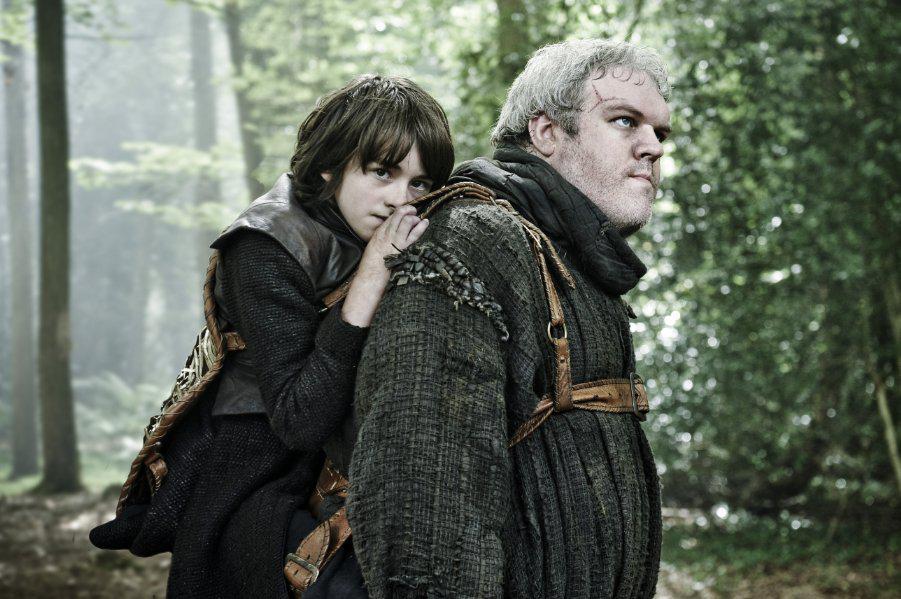 As many fans of the series know, Kristian Nairn, the actor who plays Hodor on Game of Thrones, is also a DJ. He recently brought his "Rave of Thrones" tour to Australia, and while there he gave an interview that included a scoop about Season 5.
"We [Hodor and Bran] have a season off and we have a year's hiatus," he told the interviewer, "solely because I imagine our storyline is up to the end of the books."
As Slate TV critic Willa Paskin noted after the finale, the last Season 4 scene with Bran Stark (Isaac Hempstead Wright) and Hodor "jumped ahead two books," bringing the characters up to the point where George R.R. Martin, in the books that the show is adapting, has left them. "Thank you Game of Thrones," Paskin wrote, "for keeping us from two more seasons of Bran and company stomping through the woods."
Bran is widely considered to have the most boring storyline in both the books and the HBO series, at least so far, and showrunners David Benioff and D.B. Weiss appear to have made the wise decision not to shoehorn Bran and his traveling companions into the plot next year. The downside to this news, of course, is no Hodor. (Hodor!)
Though a an official premiere date has not been announced, Season 5 is expected to begin airing in or around April 2015.
Previously
What Was Going on With Bran on the Game of Thrones Season 4 Finale?
Breaking Down Game of Thrones Season 4
6 Questions Game of Thrones Has Yet to Answer
---