American movies and media may have largely forgotten the role of black Americans in cowboy culture, but the Bill Pickett Invitational Rodeo certainly hasn't. The all-black rodeo was created in 1984 by entertainment producer Lu Vason in order to "uncover the cultural past of the black cowboy." It's been traveling the country ever since. 
The event is named after Bill Pickett, the first black athlete to be inducted into the Rodeo Hall of Fame, and the inventor of "bulldogging," a breathtaking rodeo move that involves a rider "riding alongside a steer, jumping onto its shoulders and horns, then digging his feet into the ground to bring the animal down."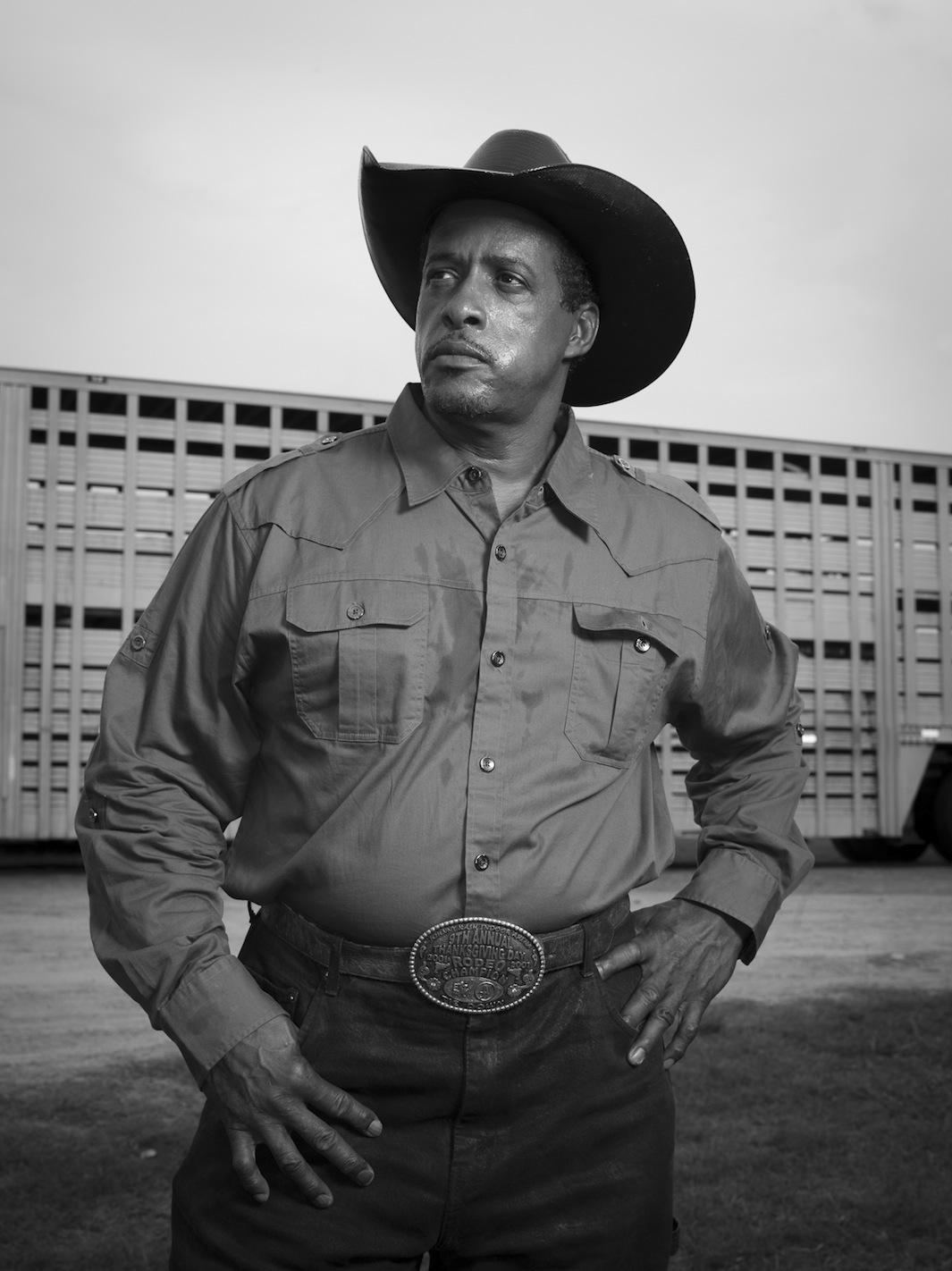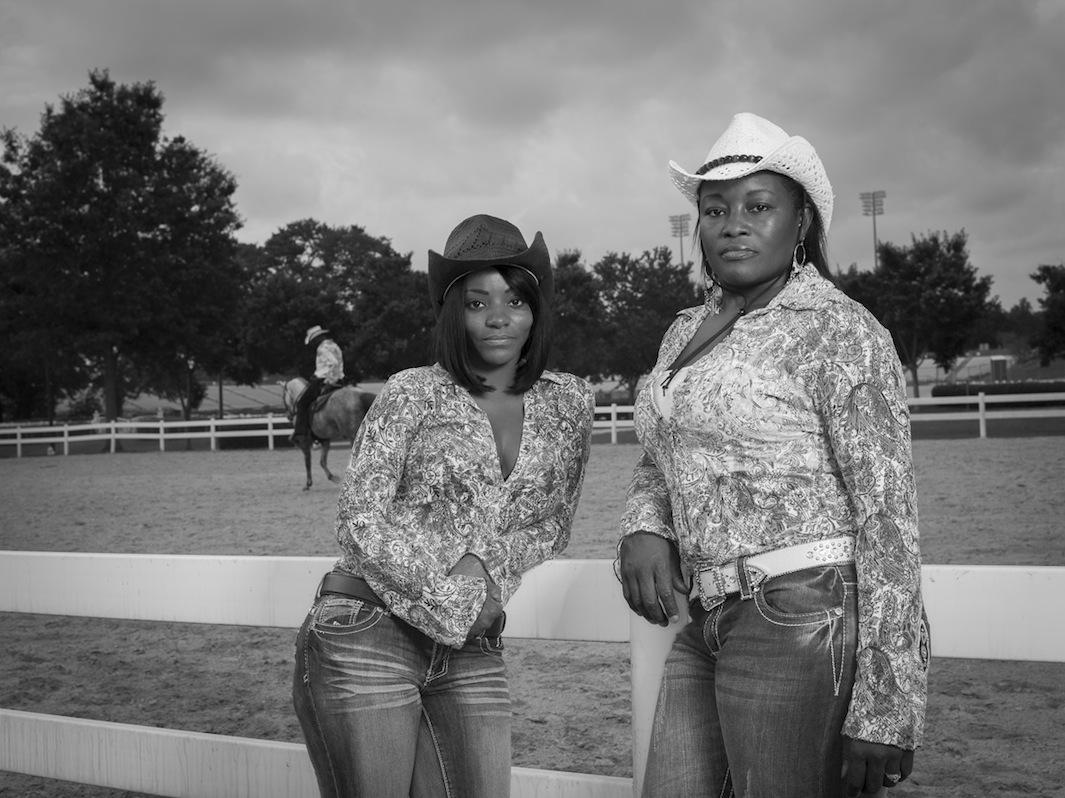 Forest McMullin, who teaches photography at Savannah College of Art and Design, has a history of photographing distinct social groups, including "Mormons at sacred sites in upstate New York, small-time WWE style wrestlers, and couples involved in the sadomasochistic lifestyle." 
When a student told him about all-black rodeos, he was intrigued. "That's kind of how a lot of my stories start. Somebody says something I've never heard of and I get interested in it," McMullin said.
In August, McMullin visited the Georgia International Horse Park, where the Bill Pickett Rodeo was being held. He'd never been to a rodeo before (the closest he'd gotten was a bullfight in Arles, France), and was instantly wowed by the incredible athleticism he saw there. 
But McMullin did not take photos of any of the action in the arena. Instead, he chose to focus on the individual personalities at the event by taking portraits of riders, members of the Rodeo organization, and spectators who'd come from as far as Indiana and Oklahoma to attend. "Everybody there is really proud of their horse culture and cowboy culture. They're just a friendly group of people who are happy to talk about where they're from and what they're doing and why they're doing it. It's great looking," he said.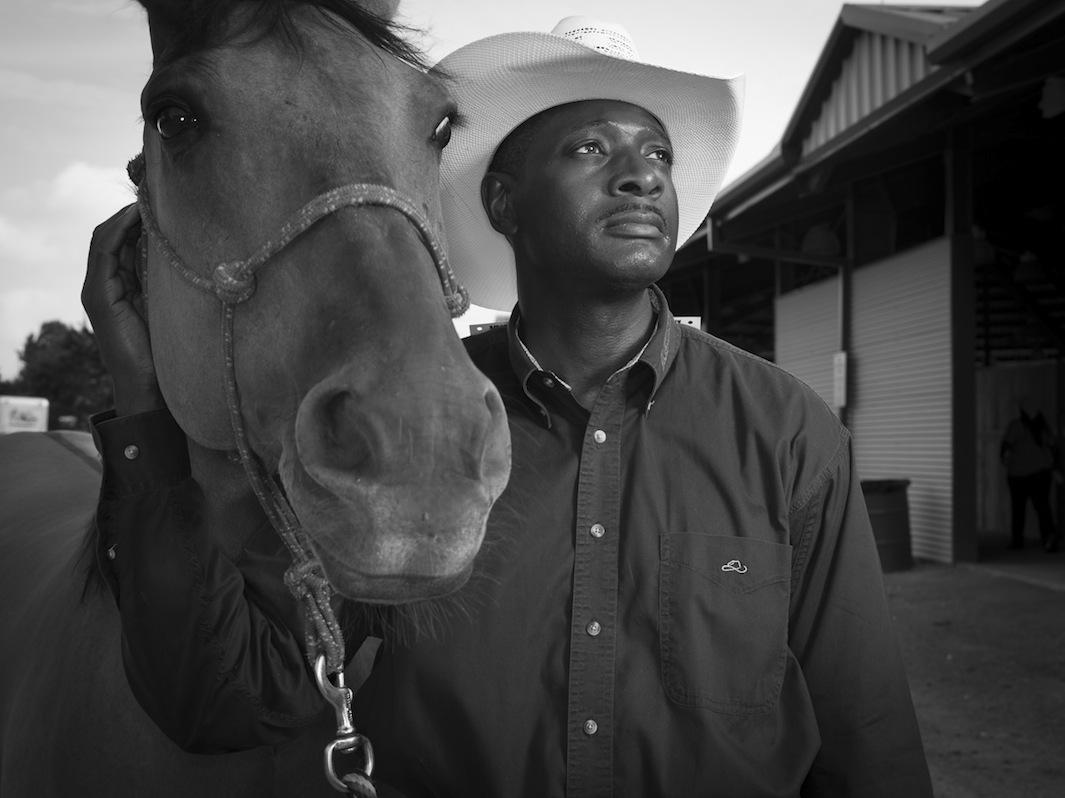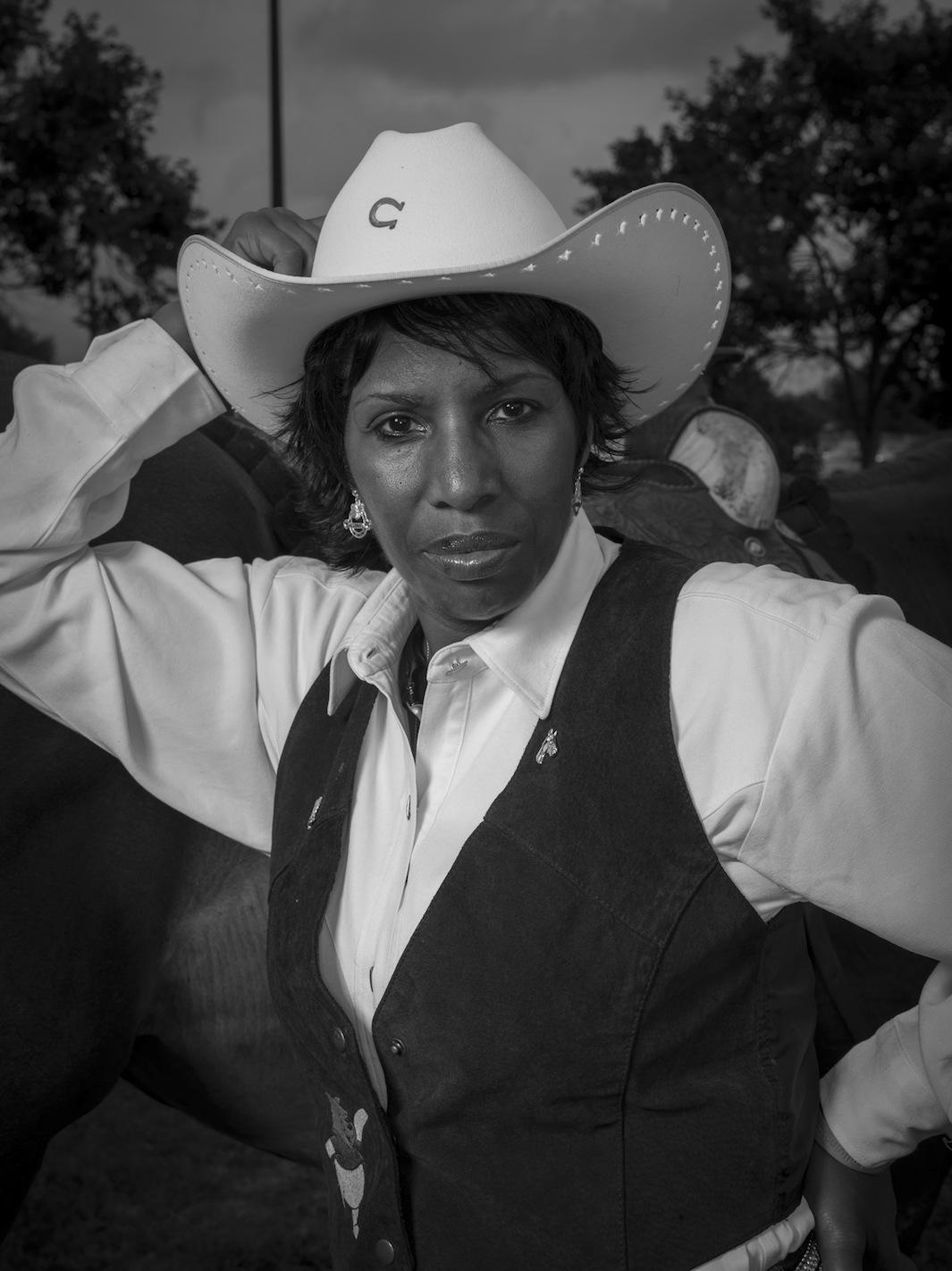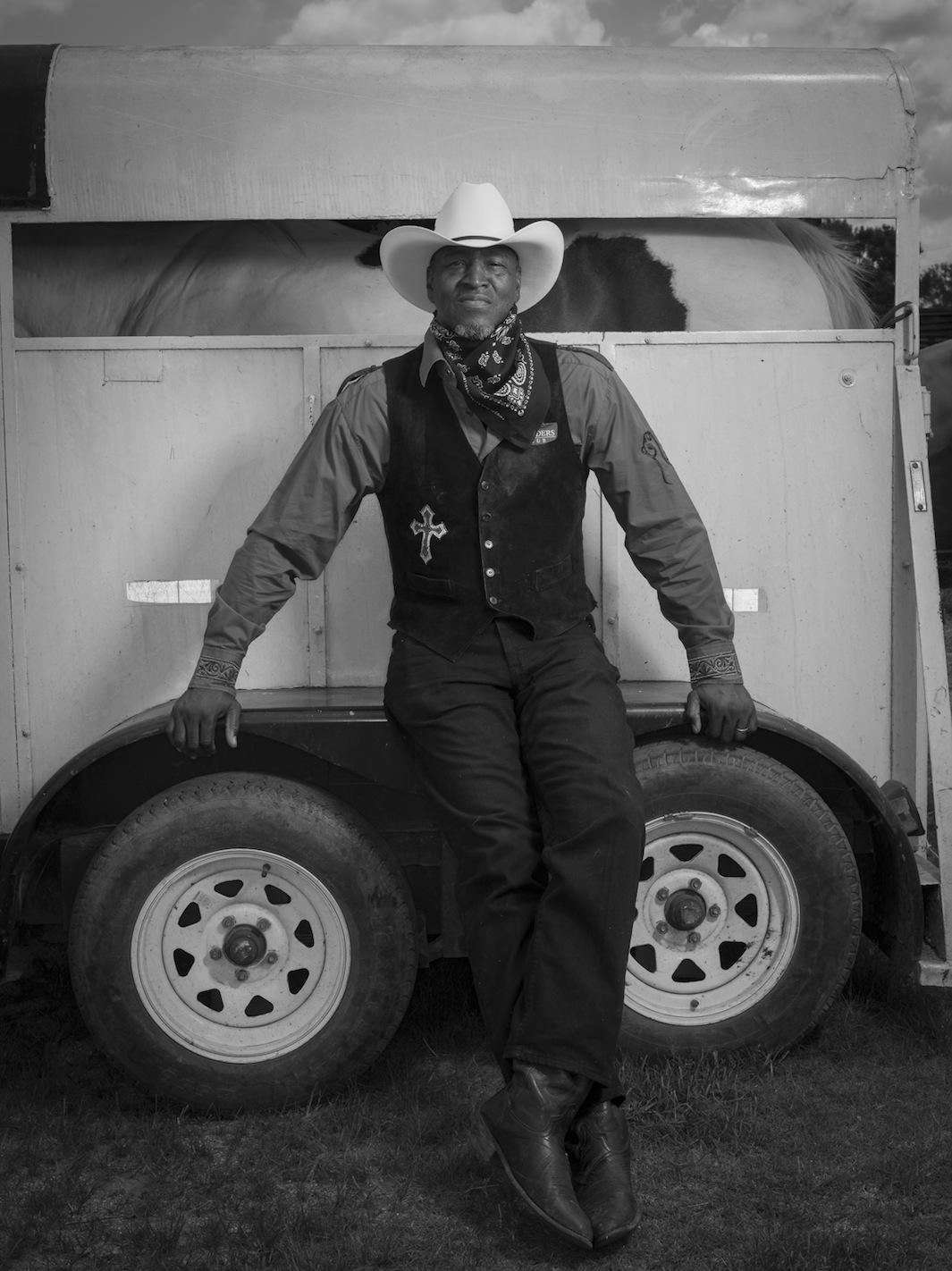 As McMullin learned more about the history of the rodeo, his intention morphed from pure curiosity to a firm belief in the rodeo's mission of bringing attention to the history of the black West. "The history of African-American cowboys and their role in settling the West isn't that much different from the history of other African-American groups—it's been largely ignored by historians and the media," McMullin wrote in a statement. "The fact is that African-Americans made up roughly 25 percent of the cowboys responsible for the movement west."
McMullin was only able to photograph for two days while the rodeo was in town, but he said he'd like to continue his series, "Black Cowboys (and Girls)," and learn more about this distinctly American tradition. "I'm an old white guy, but I like learning new things and I was really excited to learn about this—and to celebrate it visually," he said.