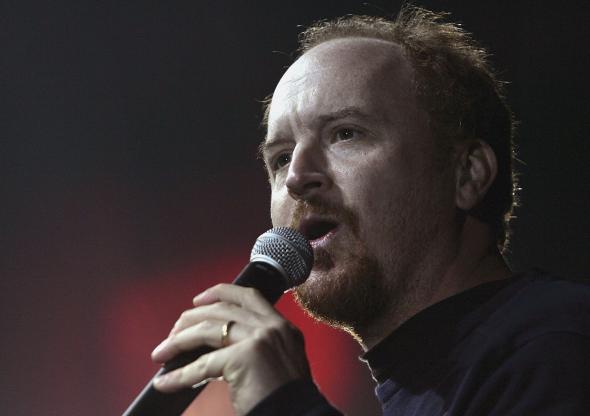 The Just for Laughs comedy festival in Montreal has been around for more than 30 years now, and is reportedly the "world's largest comedy event." The festival has now partnered with Maker Studios to launch a YouTube channel that will, on a "thrice weekly" basis, release over 500 hours of material from Just for Laughs, according to Variety.
Not surprisingly, they have led strong, with the first videos including sets by Louis C.K., Dave Chappelle, Mitch Hedberg, Bill Hicks, Chris Rock, and more. The C.K. clip, from 2003, captures the comedian at an interesting moment in his career. He had become a father, and he leads with his "our baby is a fucking asshole" material, which already sounds like a breakthrough for him. Some of the jokes are familiar from his 2005 special One Night Stand. But his style is still a bit more absurdist than it would become.
Below are the slightly shorter videos featuring Hicks (1990), Hedberg (1998), and Chappelle (2000). You can find more at YouTube.com/JustforLaughs.
---