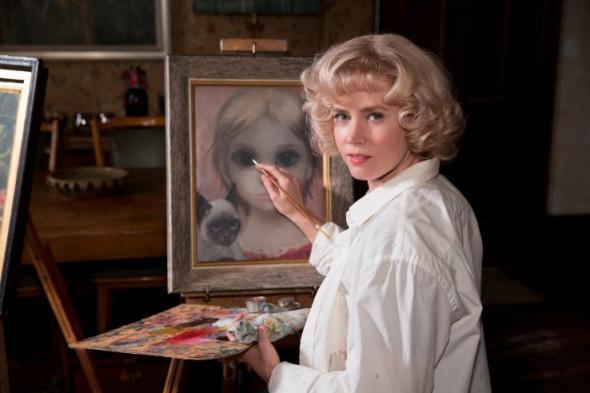 Judging from the trailer, there's never been a Tim Burton movie that's looked less like a Tim Burton movie than his new movie Big Eyes. That's surprising given the subject: Walter Keane and his wife Margaret, a real-life artist who became famous for her paintings of children with cartoonishly large eyes. Burton is famous for his own big-eyed creations (which have distinctively smaller pupils), but this movie appears to have a more staid look: no spirals, no candy stripes, not even any Johnny Depp.
Which isn't to say it has no resemblance to Burton's previous movies. The misunderstood artist is one of Burton's great subjects, and the trailer has its share of California pastels and froofy poodles. It looks closest to Ed Wood, one of Burton's very best and most stylistically restrained movies, which was written by the same screenwriting team of Scott Alexander and Larry Karaszewski.

And then there's the cast, with Amy Adams playing Margaret and Christoph Waltz as her dominating, credit-stealing husband. The couple's bizarre story should give the actors plenty to work with: Their public dispute over the paintings' authorship ended—in what should make a spectacular climax—with a paint-off.
The movie comes out on Christmas.
Previously
Watch Tim Burton's Hansel and Gretel, Long Thought to Be Lost
---