There's nothing more heartwarming than a love story between a horse and a squirrel. Asia Kepka didn't know this at first—her series on the unconventional couple, Horace the horse and Agnes the squirrel, began when a friend brought over two masks. Kepka and her girlfriend Lynn Dowling put them on, gave them names—Agnes is named after Dowling's late mother; Horace after a Hollywood actor and ex-neighbor of Dowling. Kepka then set up a camera to take a photograph of the couple seated on a red couch enjoying some accordion music. 
"I'm always drawn to older people and coming up with characters," Kepka said. "So when I saw them I thought of them as a lovely middle-aged couple who had fallen in love."
Dowling began writing the imagined backstories about the pair: They met on a train, enjoy a lively social life, like to travel and play music. Kepka said that, over the course of the subsequent year, roughly 100 images and stories have been added to the series they titled "Horace and Agnes: A Love Story." It helps that Kepka sees her house as one big stage and is open to developing new story lines from just about anything.
"I've got a huge collection of clothing—my house is kind of like a theater," Kepka said. "Some people call it hoarding, but I call it collections."
"You never know what you'll be fascinated or stimulated by. When you see an object, an entire story can evolve from it."
A lot has evolved from that first shoot. Friends have expressed a desire to participate, new characters have appeared, a Facebook page was started, exhibitions planned, and a prototype of a book created.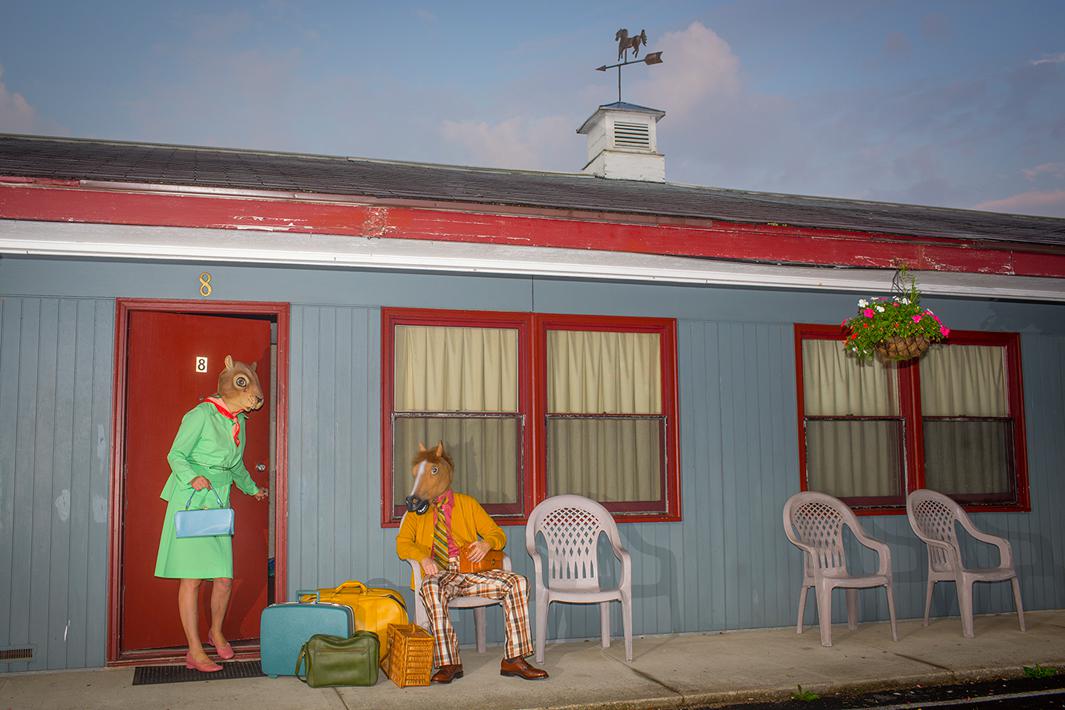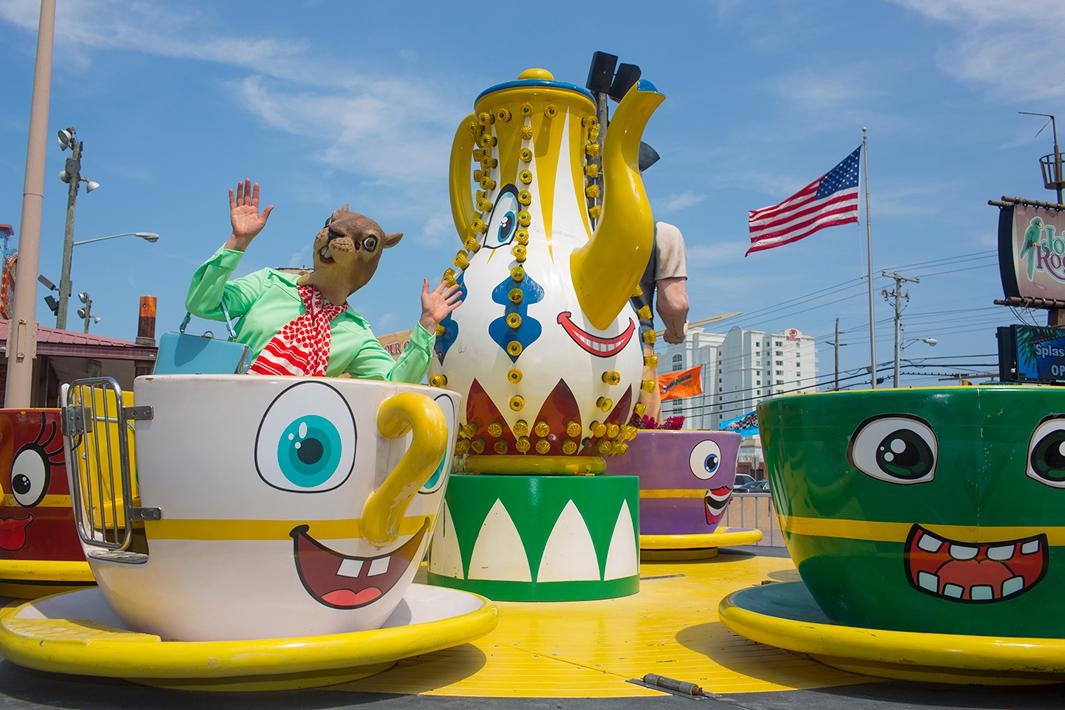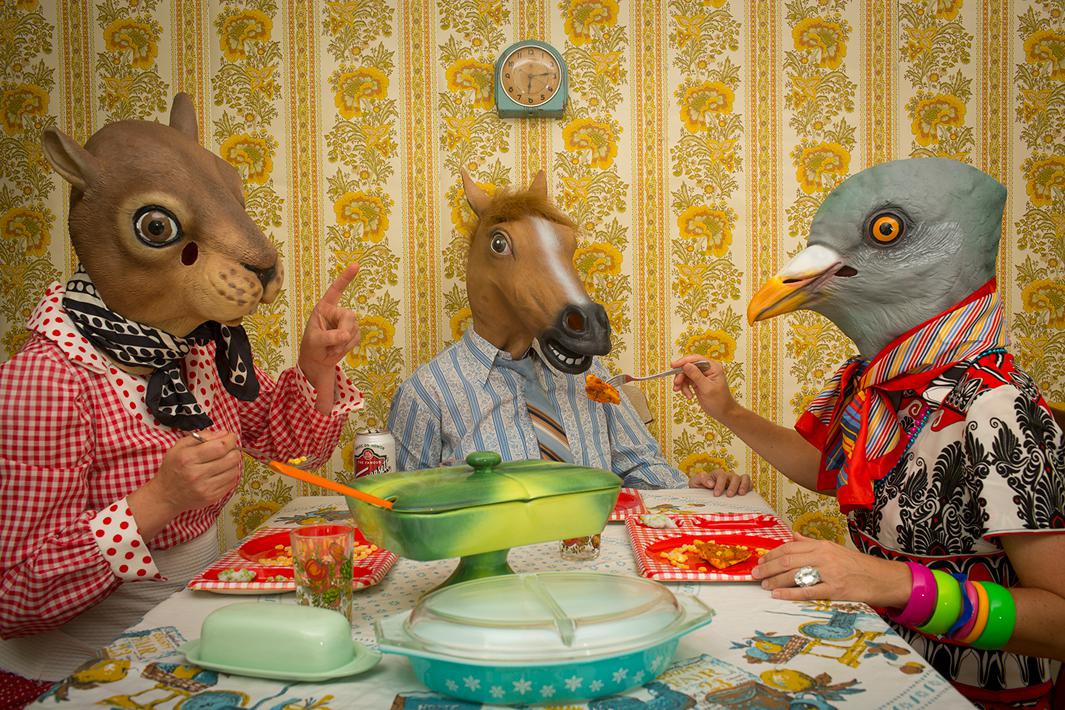 The chaos and lightness from the project has been a welcome release for Kepka. Around 10 years ago, she began a series titled "Bridget and I" with a mannequin she found on eBay. Her life during that period was turbulent and confusing filled with passionate affairs and subsequent breakups. She then suffered a series of painful losses, including one of her best friends and both of her grandmothers with whom she was very close and who were living in her native Poland. In hindsight, Kepka said, the melancholic feel of "Bridget and I" was a visual diary, a reflection on where she was feeling during that emotional period. Using photography was helpful in allowing her to recognize what was happening to her.
"I was in my thirties and the life I imagined a long time ago wasn't happening," she said. "I longed to be a mother and have a family and I was trying to figure out my role as a woman and as an artist." Using the mannequin "was only a vehicle to tell the story in a more dynamic sense. I could have done them by myself but when you have two characters you have more flexibility in creating a more dynamic narrative."
After nearly 10 years working on "Bridget and I," Kepka said it was time to move on and she was ready to begin a new chapter in life. And then, suddenly, a horse and squirrel mask appeared and the opportunity presented itself.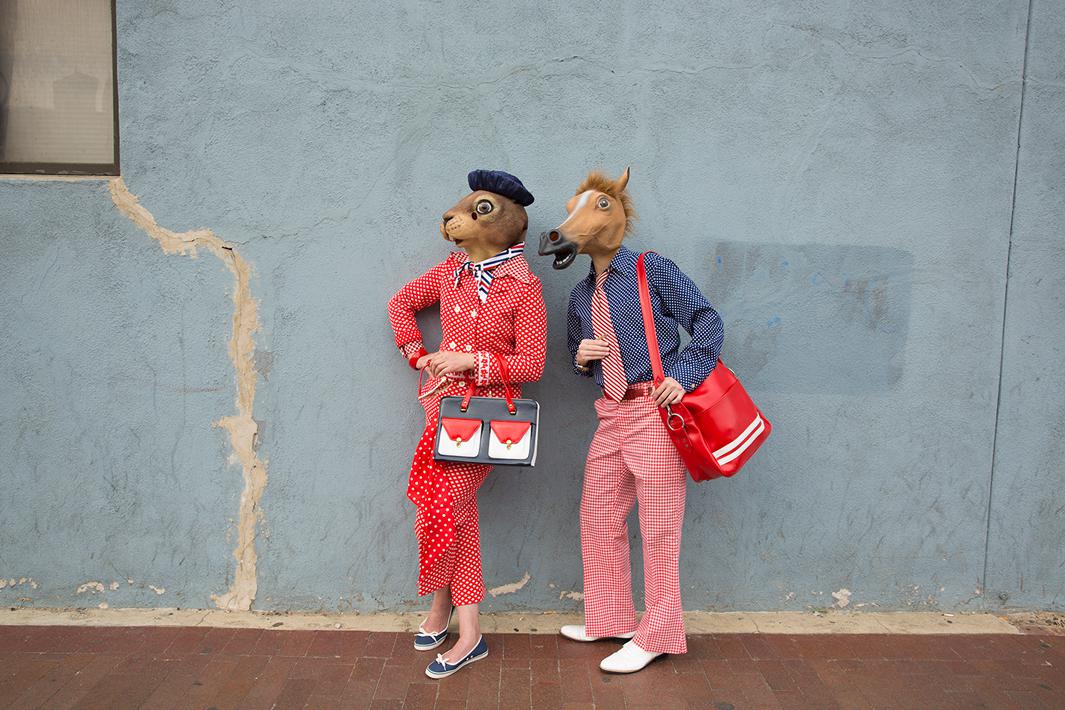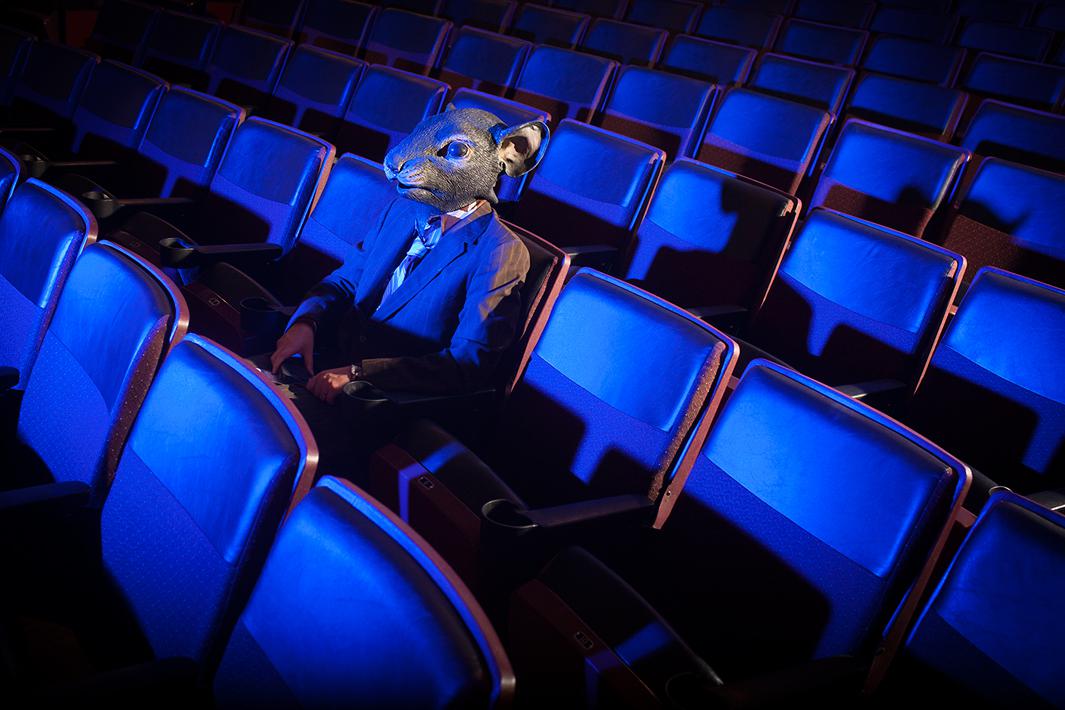 "What helps me to survive is comedy," she said. "It's a medicine. It's very important to create work that has depth and also a sense of humor. There is so much serious and difficult work out there and there is a need for something that makes people warm up a bit."
"Horace and Agnes: A Love Story" will be on view at the Griffin Museum at SoWa in Boston beginning Sept. 25.