Every other Thursday, we bring you Nicholas Day—on cooking for children, and with children, and despite children. Also, occasionally, on top of.
Today: All apricots need is a little TLC to go from zero to hero.
Apricots are the most unreliable of all fruit. They're like Rodney Dangerfield in reverse: all they get is respect, but all they give is grief. 
You're constantly told that apricots are amazing—to get a food writer badge, there's a required essay about how apricots are amazing, which is why there are so many of those essays out there—but the apricots you actually eat are awful. They're mealy, or parched, or just oddly tasteless. At best, they're underwhelming. At worse, there's a mothball where the flavor should be.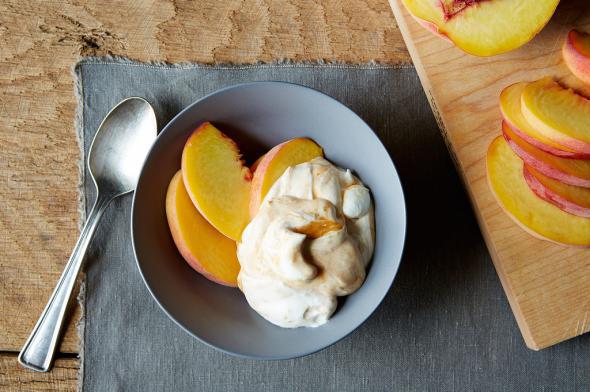 Or at least the apricots I got. But then we moved to Buffalo! You weren't expecting that, I know. You were expecting something like, Until we moved to Santa Monica! 
But Buffalo is just beneath Niagara County, the climatically-sheltered fruit belt of New York State, and the stone fruit is superb. This is not what I expected, because it is not a rational thing to expect. It's like moving to Antarctica and discovering there are fantastic mangoes grown off the coast of the Weddell Sea.
There's a farmers market stand here where you can buy quarts of seconds—fruit that's already bruised and oozing. This is fruit that's mid-fermentation; they really should be carding at this stand. All this year I've been buying the seconds and roasting them as soon as we get home. Then the children eat it all by the bowlful and have to be hosed off outside. 
This technique works well for peaches and plums. It works miracles for apricots. Outside of Superman in a phone booth, there may be no transformation as dramatic as the uncooked apricot into the cooked apricot. Even if your apricots are underwhelming, they stand a decent chance of getting to at least whelming once cooked.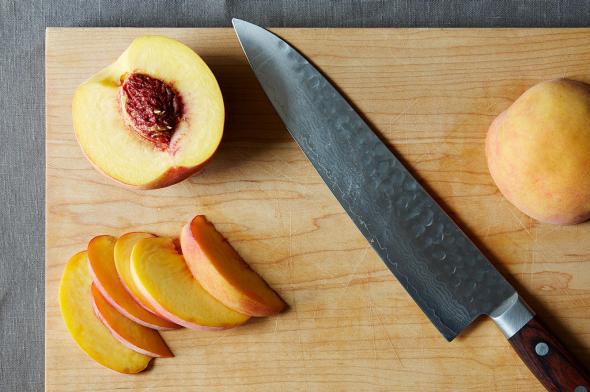 All this is why my new favorite summer dessert is stone fruit two ways: apricots very briefly simmered, with a little sugar, into a thick compote, and then folded into whipped cream. This would be enough; this would be a fool, technically. But there's a brilliant twist, which I have stolen from Edward Giobbi and Eugenia Giobbi Bone's very charming Italian Family Dining: You serve the apricot fool on top of freshly sliced peaches.
I love the conceptual eccentricity of serving stone fruit with stone fruit. It's like pairing cake with cake. But it works perfectly: the sweet acidity of the peaches balances the apricot fool, which on its own is almost synapse-rewiringly intense. If you have been looking for a child-friendly, fruit-based, low-sugar, less-effort dessert, this may be your answer. Because despite all those qualities, it is deeply, gloriously decadent.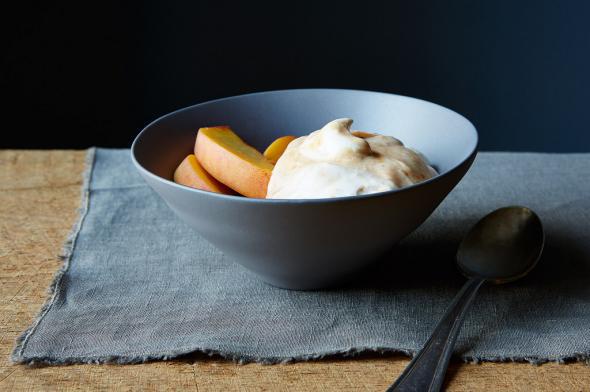 Apricot Fool with Fresh Peaches
Serves 4, lushly
6 apricots, halved and pitted

1/4 cup sugar

1 tablespoon fresh lemon juice

1 cup heavy cream

4 ripe peaches, sliced
See the full recipe (and save and print it) here.
More: Waste not, want not—here's how to use the pits of stone fruits.