For the better part of three years, the open road was Justine Kurland's home and inspiration. As she and her son Casper traveled the United States in her van, Kurland photographed lonely highways, wrecked cars, and heroic garage mechanics for her series, "Sincere Auto Care," which is currently on display at Mitchell-Innes & Nash gallery in New York City. Together, the photos comprise a portrait of an American landscape that will feel familiar to anyone who has spent time behind a wheel.
Kurland's journey was guided as much by the realities of life on the road as her own curiosity. Her van, which had more than 250,000 miles on it, was often in need of repairs, which meant frequent stops at shops and rest stops. As a result, her photos frequently capture the culture of the repair shop—the grease, the sweat, and the muscle. And yet, the series has a quietness to it. People, when they appear, are often isolated and seem singularly focused on their work, almost as though they are in a trance. While the subjects can vary, said Bridget Finn, a director at Mitchell-Innes & Nash, there remains an unmistakable "emotional connection" among them.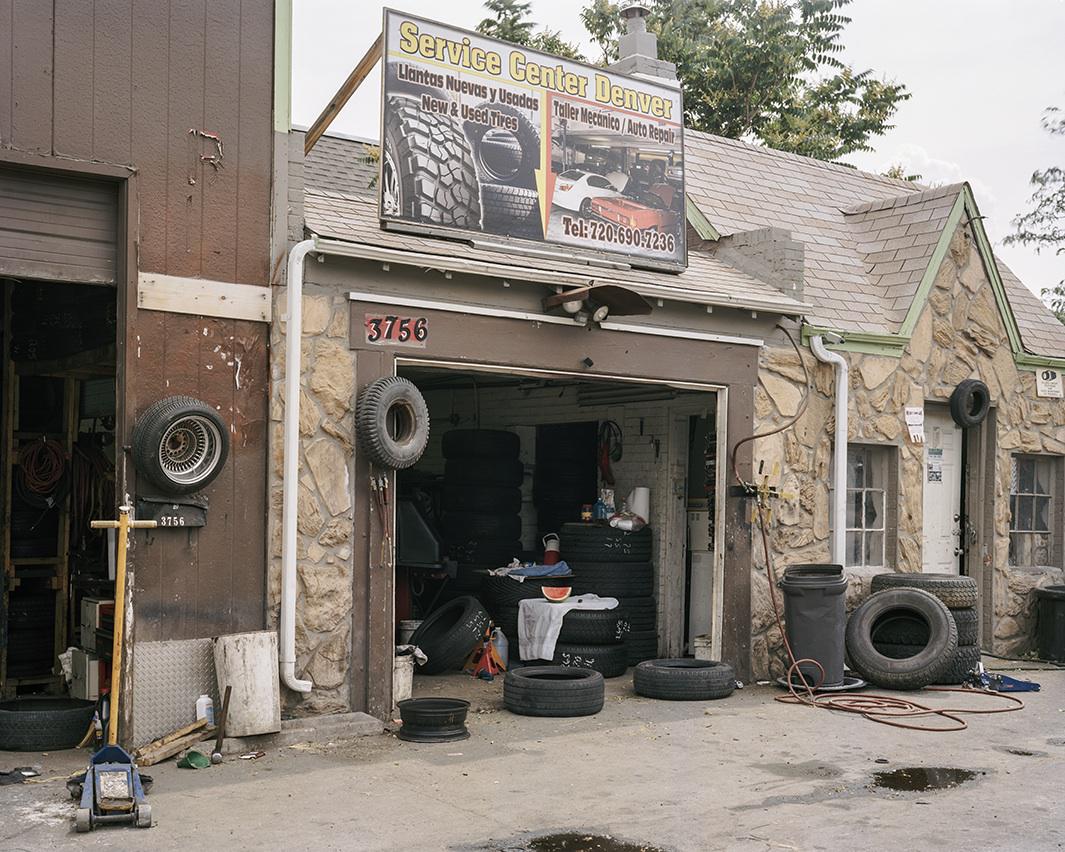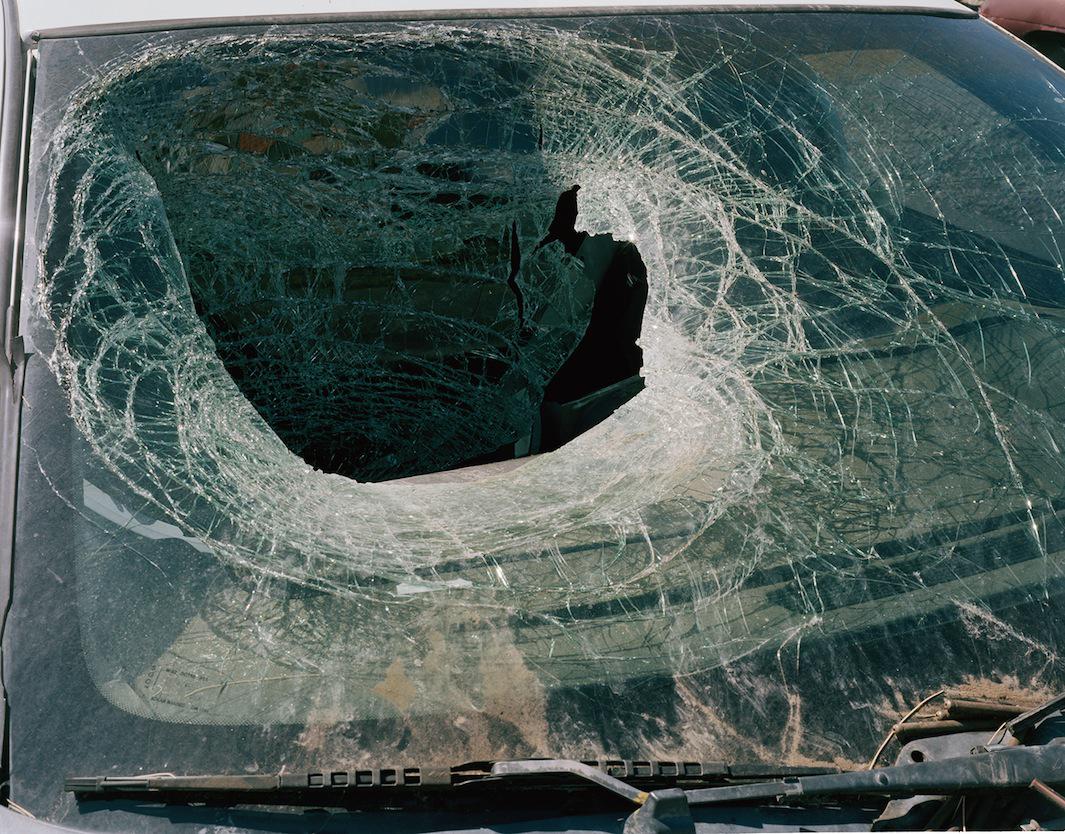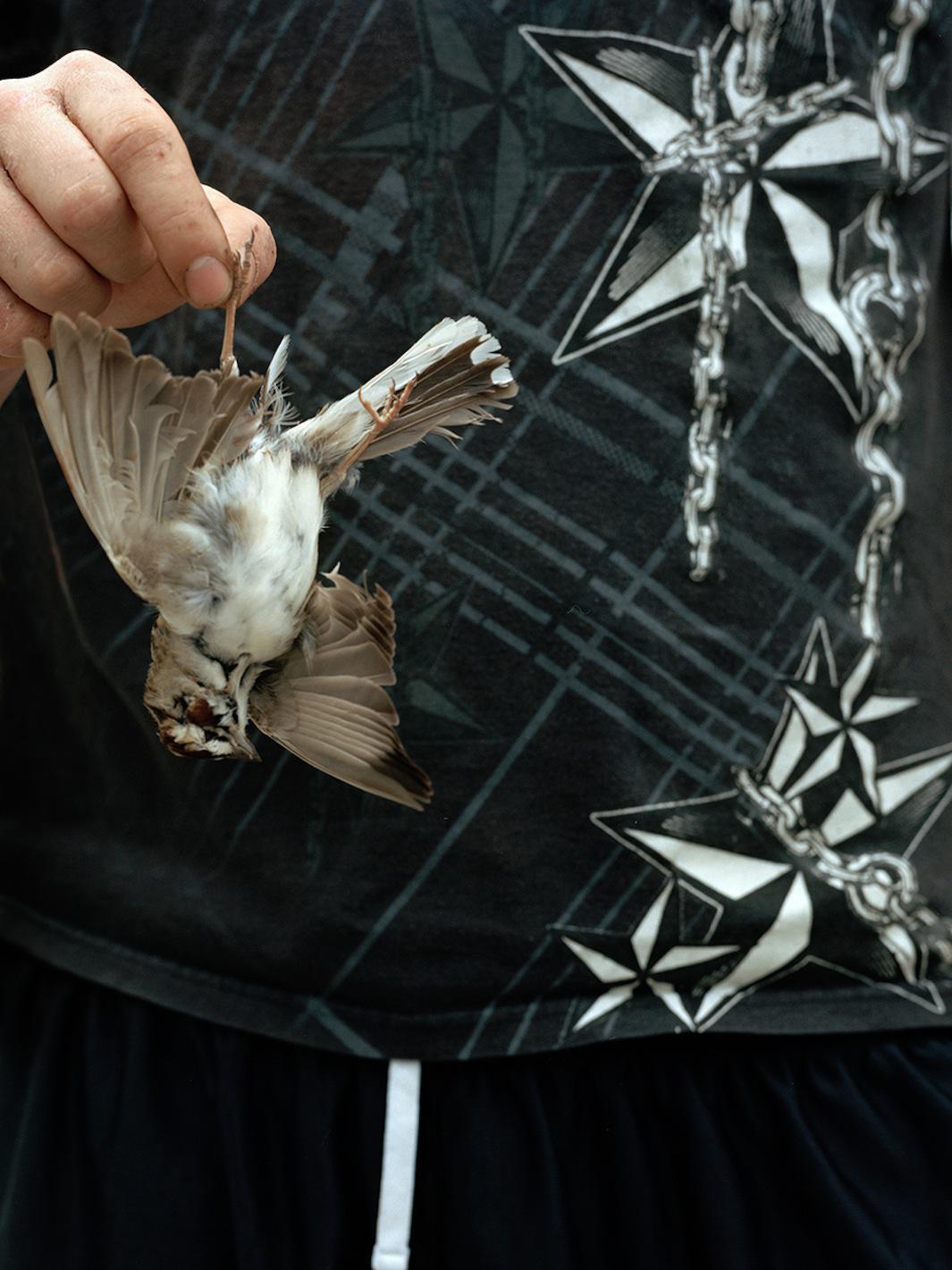 In her previous work, Kurland has shown an interest in similarly dreamy portrayals of almost mythic subjects. In her series, "The Train Is Bound for Glory," she captured the American West by photographing trains, train-hoppers, and drifters. In "Of Woman Born," she photographed naked women and children in a kind of "utopian structure," according to Finn. Her latest series, Kurland said, represents "a slow migration away from a staged narrative approach to a more documentary style of photographs."
While the photographs are taken all over the country, Finn said, the "where" is not important to the work. What's important is car culture and embracing what exists, what really is."
The resulting body of work is, in some ways, straightforward, but it offers "endless possibilities" for interpretation, Kurland said. "On one hand, it's not about anything more than simply cars. But on the other, I'm using the car as a symbol of American freedom, a kind of contemporary coffin, the individualized, narcissistic idea of having your own space that uses fossil fuels to get you anywhere you want to go. The car becomes this thing for me but it's also nothing,"
Kurland's work is on display at Mitchell-Innes & Nash through Oct. 11.