The books were both celebrations and farewells, tributes to forms that would soon look obsolete. So it might have seemed even in 2003, when the first book in the 33⅓ series, Warren Zanes' study of Dusty in Memphis, appeared. Each of the compact, hip-looking volumes addresses an iconic album, mostly of the rock, soul, or rap varieties (Sonic Youth, A Tribe Called Quest, the Who, Joni Mitchell), but with a couple of ventures further afield. Volume 100, on Michael Jackson's Dangerous, should appear late this year. Almost the same size as a CD case, with a high-contrast, standardized design, the books attempt to recapture, if not to replace, the excitement that used to come with a vinyl album, whose format encouraged fans to geek out over band photos, prose inserts, or cover art. Such things were concomitants for serious listening right up until they weren't, as LPs became CDs became Spotify playlists, MP3s, and Bandcamp downloads. Though more people bought LPs last year than the year before, the market for rock albums starts with hipster collectors, and much non-rock pop (dance-club music, for instance) has never fit LP form. It's hard not to conclude that albums are in long-term decline.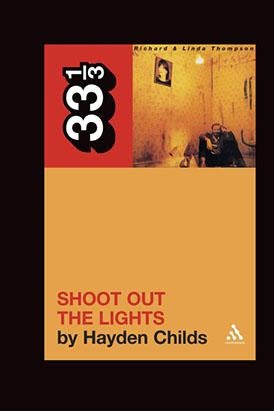 The 33⅓ series, on the other hand, may still be on the way up. I have now read all the 33⅓ books published as of May, from No. 1 to No. 93 (Jordan Ferguson on J Dilla's Donuts). I've learned more than I thought I could learn, and sometimes more than I wanted to learn, about acts I loved and acts I learned to enjoy, acts I discovered and acts I still loathe (sorry, Ween fans). I've read dynamite prose by eminent novelists (Jonathan Lethem on Talking Heads); clunky prose by talented musicians (Ric Menck on the Byrds); prose so gushing, so stuffy, or so anodyne it's hard to believe someone paid for it; and prose so graceful I wanted to bake the writer a cake. Most of the volumes are admirably straightforward, whether their prose is terrific or drab: They tell fans what fans want to know—how the album was made, what the principals thought, what the producers contributed, how fans reacted, what else happened while it was made. (Disclosure: One of the books in the series was written by Dan Kois, who is the culture editor for Slate.)
But the series has also made possible kinds of music writing that could not exist without its imprimatur. A 33⅓ book will let you say almost anything, as long as you can bring it back to the album—and it's long enough to let you say a lot: more capacious than even the longest magazine profile, but free from the requirements that make so many biographies and cultural-studies tomes weighty and dull. The books do more work together than any author can do alone—and so many of them say that no pop artist, not even Prince, creates music alone; books on Nirvana and on Neutral Milk Hotel (the latter, by Kim Cooper, is the series' best-seller), on Big Star, the Beatles, and Stevie Wonder, all bring out the role of never-famous collaborators, especially studio engineers. I learned from the whole series how many different modes of music writing were possible—from the careful chronicle of who played what chord when, to the impressionistic riff on what a song means. I learned how a good book puts these kinds of writing together: a prose flourish here, a recording date there. And I learned how the best books get outside them all.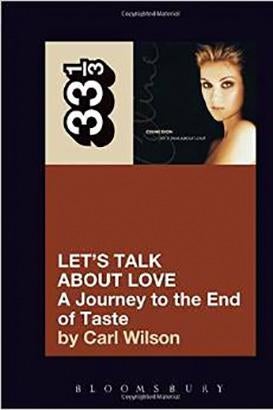 The best place to start is by far the most talked-about 33⅓ book, former Slate music critic Carl Wilson's meta-study of Celine Dion's Let's Talk About Love, a book that bears the subtitle A Journey to the End of Taste. Wilson's sometimes very funny book is really about the forever-contested status of all musical judgments, the history of "kitsch," "bad taste," and schmaltz, except when it's about the history of Quebec. (The second, expanded edition of Wilson's book bears a new subtitle: Why Other People Have Such Bad Taste.) But other volumes are just as odd, and almost as good. The music blogger Hayden Childs could have written a straightforward fan-service book about alternate takes and bootlegs from Richard and Linda Thompson's scathing downer of a folk-rock album, Shoot Out the Lights. He could have written a capacious study of Richard's and Linda's musical careers, or a curt meditation on their slow-motion breakup (which the album describes). Instead he created a character, Virgil Schlage, a washed-up guitarist driving up I-95 to New York from Florida, through a hurricane, to claim the dead body of his former wife. That character dictates (while driving) the whole book, offering "my keys to the songs on Shoot Out the Lights. It's alright if your key is different. We're driving in my car right now." "You need to understand how I am like Richard Thompson," Childs' character explains, "to appreciate my unique insight into Shoot Out the Lights." Childs' Virgil is like Dante's Virgil, a tour guide for hell. His lugubrious—but achingly well-informed—take on Richard's playing, on Linda's voice, matches the slightly overwrought feel of the album, itself full of "character songs." And since he's obsessed, "Schlage" also works in all the details—the making, the mixing, the ill-starred touring—that fans also want to know.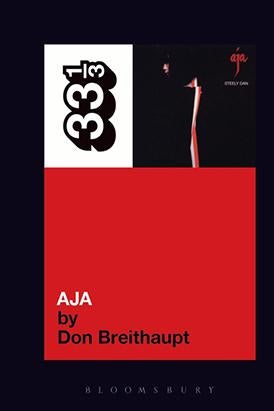 A few more 33⅓ books are straight-up fiction—Joe Pernice's Meat Is Murder being the best of that lot. But most of the rest of the best are nonfiction, marshaling arguments and deploying facts that would never have come together if the series did not exist. Don Breithaupt turns the making of Steely Dan's Aja into a polemic about what pop fans can gain by learning music theory; it's also a defense of elites and high standards, both Breithaupt's own (he wants us to hear the Dan's "multiple tonal centers and chromatic connective tissue") and the two-man band's exacting—really, cruel—way of treating their hired studio hands.
Because it combines permissiveness (say whatever you like) and brevity (far shorter than most music books), the format lets writers undertake research—conducting interviews, unfolding historical contexts—without requiring them to detail entire careers. Instead, they can paint quick portraits, or puncture myths. Nick Attfield's pretty good book about Dinosaur Jr. and Amanda Petrusich's great one on Nick Drake dispel similar calumnies about their heroes: The famously sheepish and mumble-prone J. Mascis (of Dinosaur Jr.) and the famously shy, sad Drake weren't just avoiding the public, or toking up (though they were doing that, too)—they hid from the world so that they could practice guitar.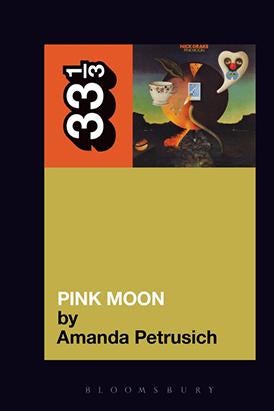 Petrusich's Pink Moon displays the series' potential in another way as well. Because each short book gets its unity from its album, ambitious writers can head in several directions, confident that the result won't fly apart. Till its midpoint, Pink Moon focuses on Nick Drake himself—his hard-to-copy guitar tunings, his dealings with record executives, his depression, his "extraordinarily uneasy mind." After that, it becomes a book about the posthumous rise of the once-obscure folkie's reputation, which means (since that reputation owes so much to one Volkswagen ad) a book about how commercials get made. R.J. Wheaton's ample treatise on Portishead's Dummy conjoins a hypothesis about music to have sex to; an essay on overexposure (if you think you've never heard Portishead, Google "Sour Times"); a quick history of Bristol, England; and a profile of the Beirut-based, Portishead-influenced indie band SoapKills—along with the convoluted tale of how Dummy got written, recorded, and released.
Another kind of exceptional 33⅓ book gets its unity from its big argument about music and culture, one that extends way beyond one album or band. S. Alexander Reed and Philip Sandifer use They Might Be Giants' career to describe "the shared signifiers of geekdom" as they evolved before, and alongside, the Internet. The book on Brian Eno's Another Green World by frequent Slate contributor Geeta Dayal shows how Eno's music, and not his alone, can be at once composed and collaborative, "both process and product," so that listeners feel like musicians too.
Dayal's prose is careful, clear, literate, and eclectic in its references, like Eno's music; Reed and Sandifer's can sound overenthused, or in love with their own quirky coinages, like TMBG (and like TMBG fans). Other books' prose styles also mimic their musical subjects: The London musician Terry Edwards brought some of Madness' jocular aggression, and their love for English slang, to his book on that party-loving ska band (one "song is a bit of a house of cards as well as being from the house of fun"). David Smay's writing on Tom Waits ends up wordy, shticky, and disturbing, like Waits' songs: "I like to imagine Tom playing [one song] on a calliope in a meat locker with the steam blasting out of the calliope whistles, and his hair struggling to get away from his head." Rob Trucks' meditation on Fleetwood Mac's Tusk is sprawling, disorganized, full of tiny parts that don't fit—like Tusk; and like Tusk, it's beautiful, if approached in the right mood.
You can stack five or 10 33⅓ books and make them tell stories that no book can tell alone. One of these multivolume stories amounts to a longer tale about Eno: about how his democratic worldview, his ear for overtones and textures, and his talent for working with difficult, drug-addled, or megalomaniacal people made possible David Bowie's Low, Talking Heads' Fear of Music, and U2's Achtung Baby, each of which he produced, and how it inspired whole subgenres, such as the "ambient" music of artists like Aphex Twin. You could make another stack about the birth and the maturation of sample-based music: Neither Public Enemy's It Takes a Nation of Millions to Hold Us Back nor the Beastie Boys' Paul's Boutique could be made today, because legal changes would make the cost of all the samples prohibitive—but Donuts, with its complicated mix 'n' match technique, could not have been made much earlier than it was.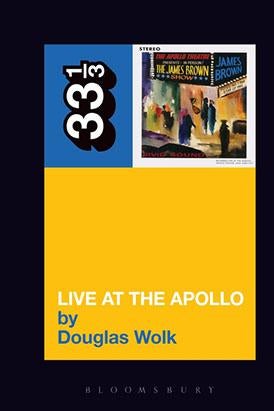 And if you put all the 33⅓ books in one bookcase, as book and record stores sometimes do, you get something like a canon of rock 'n' roll, or rather of pop, rock, rap, funk, folk-rock, and soul. This particular canon starts in 1963, with Douglas Wolk's James Brown Live at the Apollo (another of the series' finest books) and ends, for now, in 2006, with Donuts. It's both black and white, almost entirely British or American, and overwhelmingly male—reflecting not just the history of rock and soul and rap and funk so far, but the fact that publishers want books to sell. Series editor Ally Jane Grossan confirms what history suggests: "Books about Bob Dylan, the Beatles and the Rolling Stones always do well." It's easy to imagine that commercial imperatives push the series in the direction of white-guy rockers, even if intellectual and artistic interests push it outside that zone. (Aaron Cohen's study of Aretha Franklin's live gospel album, Amazing Grace—a book about generational divisions in Christian music, and in the black church—stands out all the more in such company.)
When you put all the books together, you also arrive at something like a canon of rock and pop writing, not just because half the best books are by prolific critics whose work you can read elsewhere (Wolk, Wilson, Dayal, Sean Nelson, Franklin Bruno, Elisabeth Vincentelli), but because many of the best books—and a few of the worst—share a model: Greil Marcus. The author of Lipstick Traces and, most recently, A History of Rock 'n' Roll in Ten Songs is not only the most cited writer but also a touchstone for books that omit his name. Marcus' work shows how to use research without being used by it, and how to make grown-up arguments about the antinomian, instinctive, innocent weirdness in great pop songs. His essay on Joy Division, in A History of Rock 'n' Roll in Ten Songs, hits the same high points (or, since it's Joy Division, the same grim low points) as Chris Ott's harrowing 33⅓ book on that doomed postpunk band, and the point he's made most often, in five decades of rock writing, is one that the 33⅓ series drives home: Rock 'n' roll and its allied genres may have a history, but they cannot be reduced to that history, nor to a parade of famous names—"the voice of the song is under no one's control."
We can see the 33⅓ series as a decadelong wordy awards show, confirming the classics and picking the best from one or another subgenre. We can also hear it as a long goodbye to the whole idea of "the album as carefully-ordered or conceptual unity" (so the U.K. academic Dai Mitchell put it, writing on OK Computer). But the series isn't over yet. While some books come from established creators (Lethem, John Darnielle of the Mountain Goats) others came through an open call for submissions from writers not famous for anything. Grossan and a new publisher, Bloomsbury, took over the series last year from founding editor David Barker at Continuum, and it seems to be zipping forward with new enthusiasm; Grossan says that Bloomsbury has brought "more experience with a general audience," and less dependence on academia. Ferguson, who got his contract for J Dilla's Donuts through the 2012 open call, has described his own experience with good advice for future 33⅓ authors: "Pick an album that you love, and one that lots of other people love too."
It's advice worth taking. In fact, it reminds me of Wordsworth's advice for critics, 200 years back: "What we have loved,/ Others will love, and we will teach them how."
The 33⅓ books are lots of fun, but they are engaged in the struggle of teaching too, sometimes for specialists, sometimes for new listeners—and the struggle continues. Someday young readers may click open 33⅓ books about artists not yet born—along with, probably, new books about the Rolling Stones—and wonder, if they don't already, how the series got its name.
Update, Sept. 11, 2014: This piece has been updated to note that one book in the series was written by Slate culture editor Dan Kois and that Geeta Dayal is a frequent contributor to Slate.