From the mid-1990s through 2006, home prices in the Republic of Ireland increased steadily, fueled by a period of economic prosperity known as the Celtic Tiger. In 2008, the property bubble burst, and investors who'd built housing developments in remote rural areas found themselves unable to sell their properties or, in many cases, even finish their construction.
Valérie Anex, an Irish citizen who grew up in Switzerland, was in County Leitrim in 2010 when she first came across ghost estates—defined by the National Institute for Regional and Spatial Analysis as a development of 10 houses or more in which 50 percent or less of homes are occupied or completed. Anex was astonished to learn that ghost estates were common all around the country. "The house is an object full of very strong symbols," she said via email. "It is inevitable that when people discover through my images the existence of these inhabited brand-new houses, they start to ask themselves: What has happened? What are the historical forces that lead to this absurd situation? How is it possible to construct houses if there aren't any people willing to live in them? Where does this surplus come from? Why this waste of labor, resources and energy?"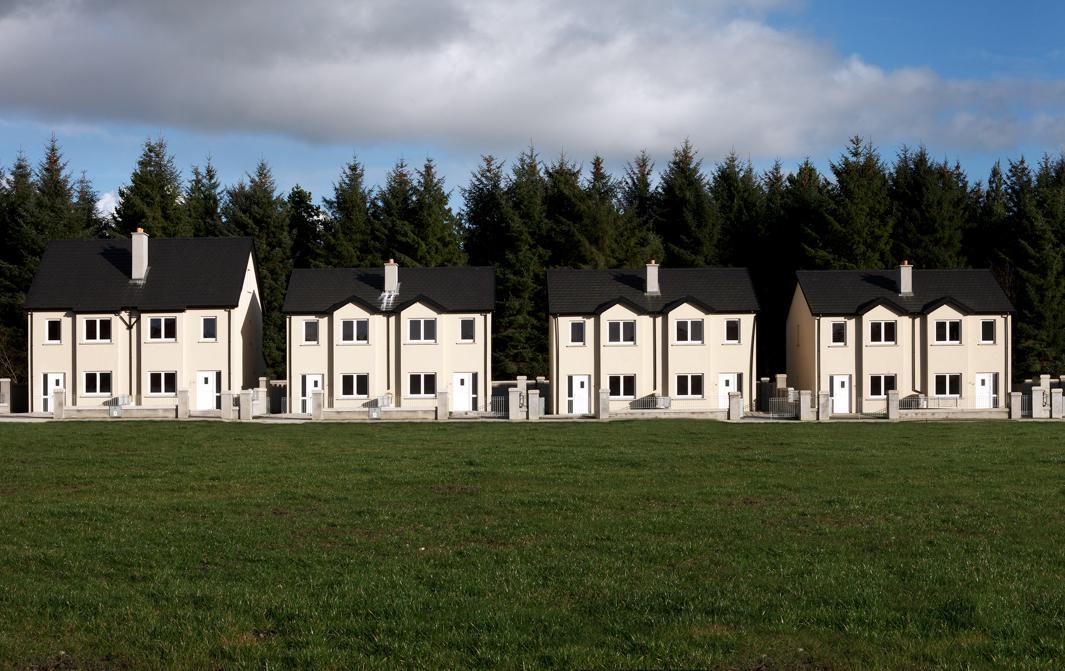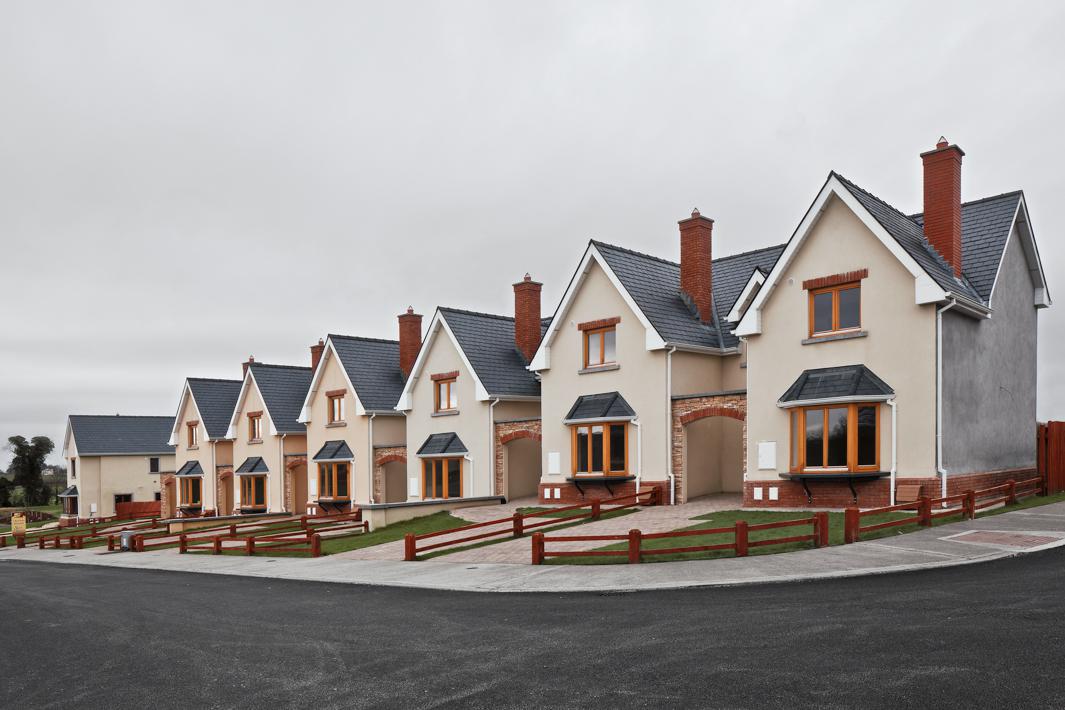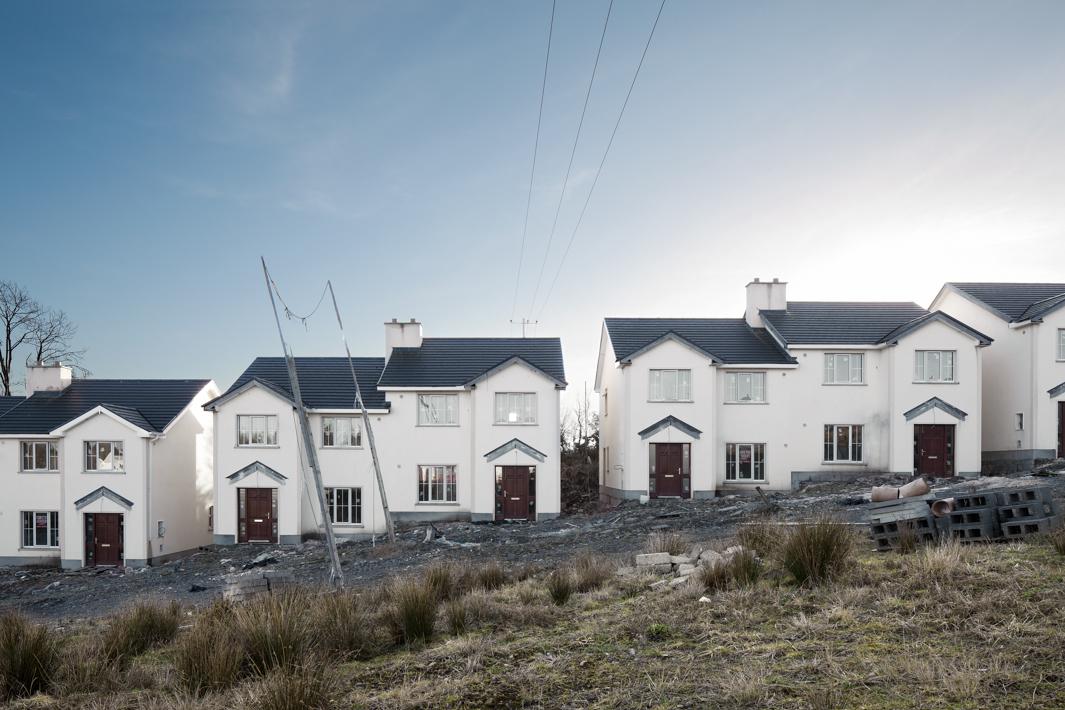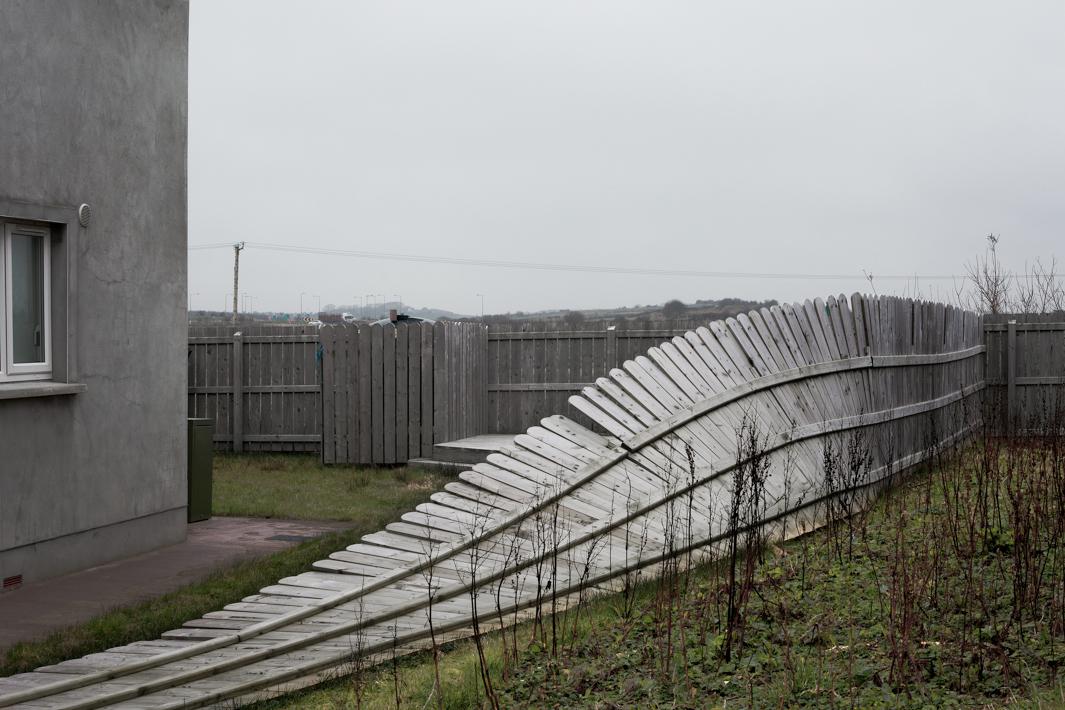 In 2011, Anex spent three weeks photographing ghost estates in four counties in the northwest region of the Republic of Ireland, an experience she described as "morbid" and "lonely." "I sometimes had a strong feeling of relief when I had finished photographing and I could leave. I remember starting my car and being so grateful that I didn't have to come back anymore," she said.
Some of the developments, Anex said, were partially inhabited and she was able to talk to some of the residents there. "I felt very sorry when I met or saw people who have to live in the middle of this desolation. They find themselves in negative equity and can't leave the place. They bought houses at excessive prices. Now that the real estate bubble has collapsed, even if they sell, they will still be in debt," she said.
Still, Anex decided to not include any photos of people in her series. "I did it deliberately because I felt I had to show that human concern was away from the preoccupations of the companies who built the houses. I had a few critics saying to me they regretted I didn't integrate any portraits in this work, that it lacked life. But I don't regret my choice. I still feel it wouldn't fit in the concept," she said.
Anex went back to Ireland last year to visit, and she saw many of the developments she photographed. While construction on some estates had been completed, many of the houses hadn't changed in the time she'd been away "Most of these houses still lie there empty and the Irish continue to pay indirectly for their absurd existence. Set in abandoned and isolated areas, they stand there waiting for someone to move into them, to finish them, or to demolish them, should the money necessary for those tasks ever be found," she said.