In 1984, when Susan Rosenberg Jones moved into a one-bedroom New York City apartment in Tribeca, her rent was roughly $700 a month.
Usually, that line is great at cocktail parties, with a mention of either having been fortunate to find a great deal or a melancholic reminder that things have vastly changed. In this case, it's a bit of both.
Rosenberg Jones is currently living in a two-bedroom apartment in the same building, part of three high-rise towers called Independence Plaza North. Built in the 1970s and intended for luxury rentals, the complex was ushered into the Mitchell-Lama program since few people were willing to live in Tribeca at the time. Mitchell-Lama was created to provide affordable housing for middle-income residents (by today's guidelines the annual adjusted income limit for a household of two in a non-federally assisted and federally-assisted cooperative development is $85,937.50). As a result, many were artists, writers, teachers, and other working class New Yorkers.
In 2004, the program ended, the building was sold, and the subsidies were removed, allowing the owners to begin renting the apartments—after quick renovations—at current market value. That means while Rosenberg Jones continues to pay around $1,600 for her unit, her new neighbors are paying upward of four or five times that amount.
Although there aren't separate entrances just yet, the pre-2004 tenants know that Tribeca is no longer a neighborhood for the middle class; many fear being forced out of the homes where they have lived for decades.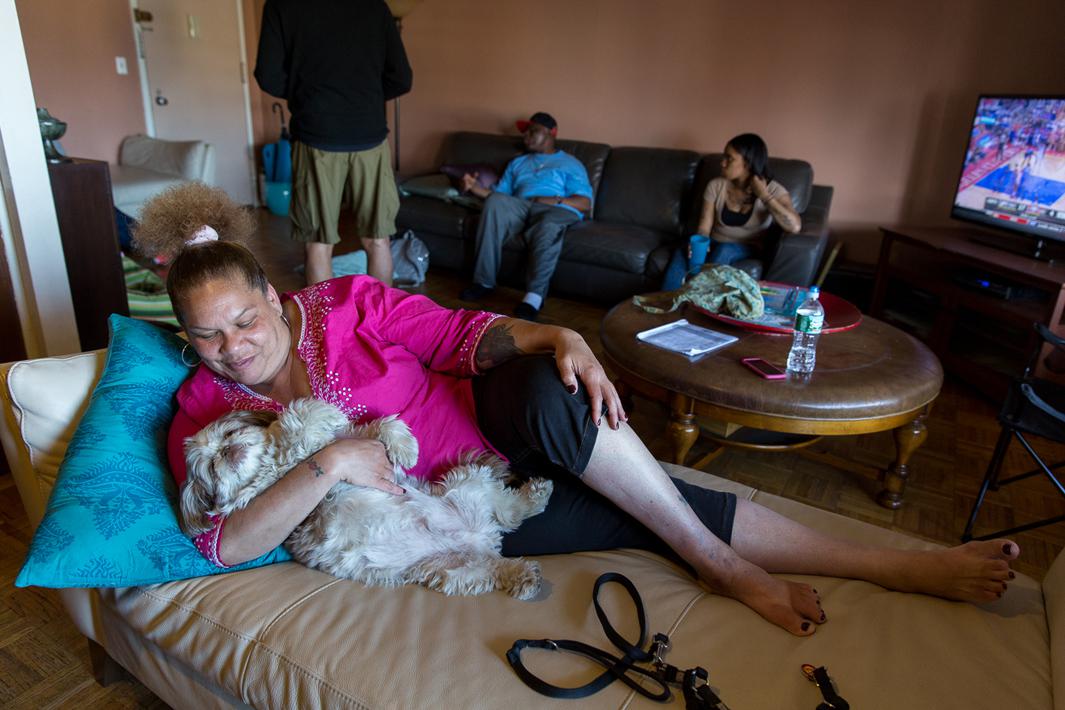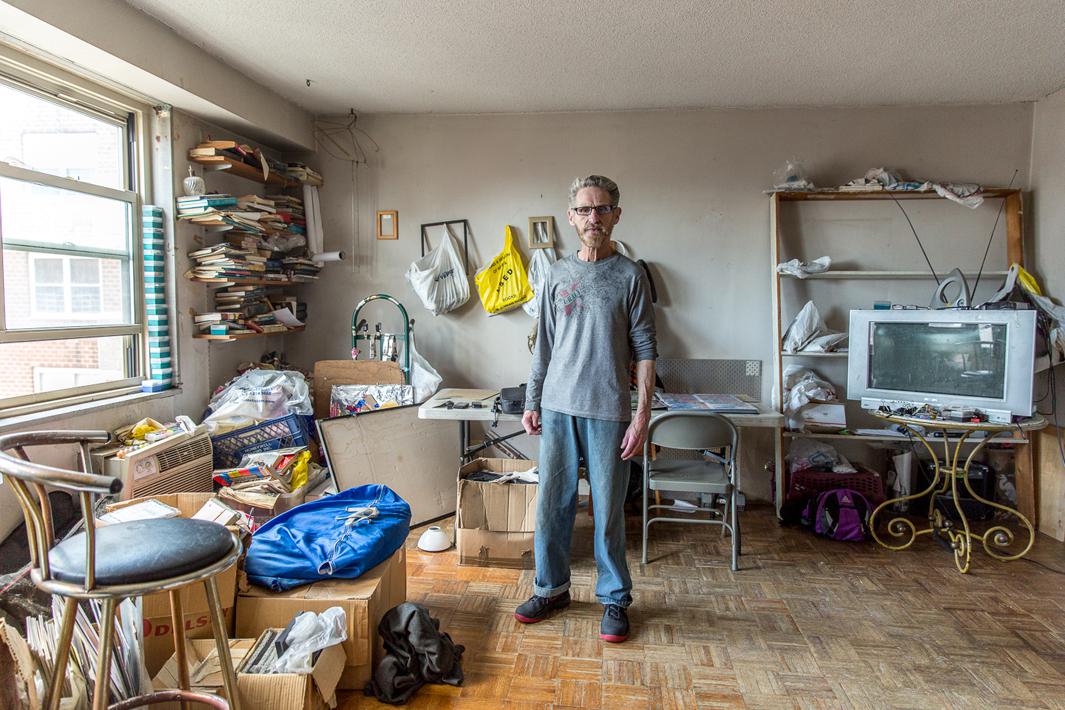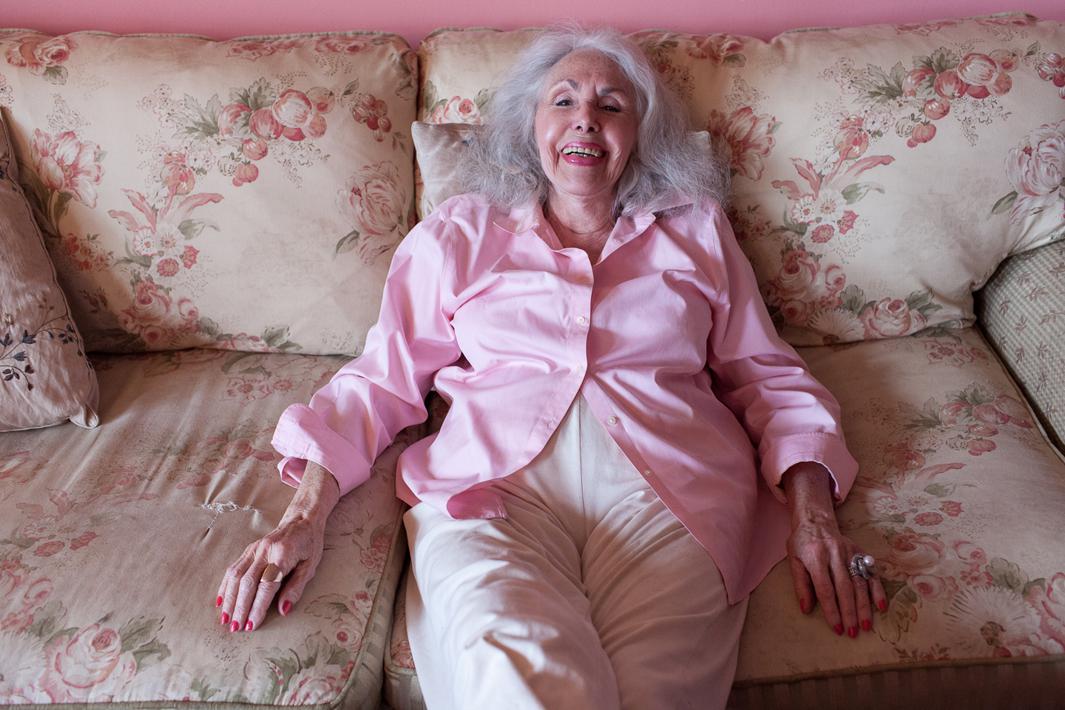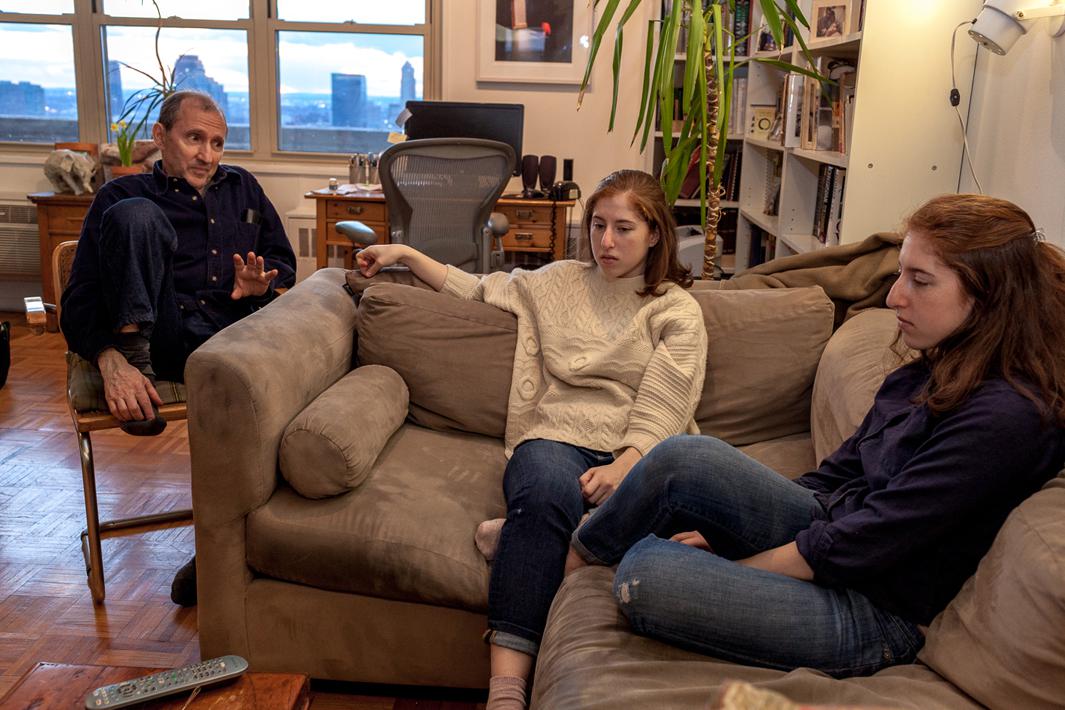 Rosenberg Jones began photographing the "original" tenants in the spring of 2011 for a series titled "Building 1," with the idea of showing the diversity of the residents who live there and their individuality as seen through their apartments.
"When I and my neighbors first moved into our apartments, we had to qualify officially as 'middle income,' " Rosenberg Jones wrote in a statement. "The high cost of living has made it difficult to save for retirement, and many of us don't own any real estate that can be sold for profit."
"We have contributed to the diversity of our neighborhood and our city."
Although many of the apartments are cookie-cutter: same parquet floor, same popcorn ceiling, same linoleum, Rosenberg Jones said entering the apartments has been fascinating, an almost anti-New York experience where people often live inches from one another but always keep a distance.
"That's the fun of it, I go in, most of the time for the first time," she said. "I like the original tenants because you see what they've done with the raw materials, it feels like home—it has that nest feeling."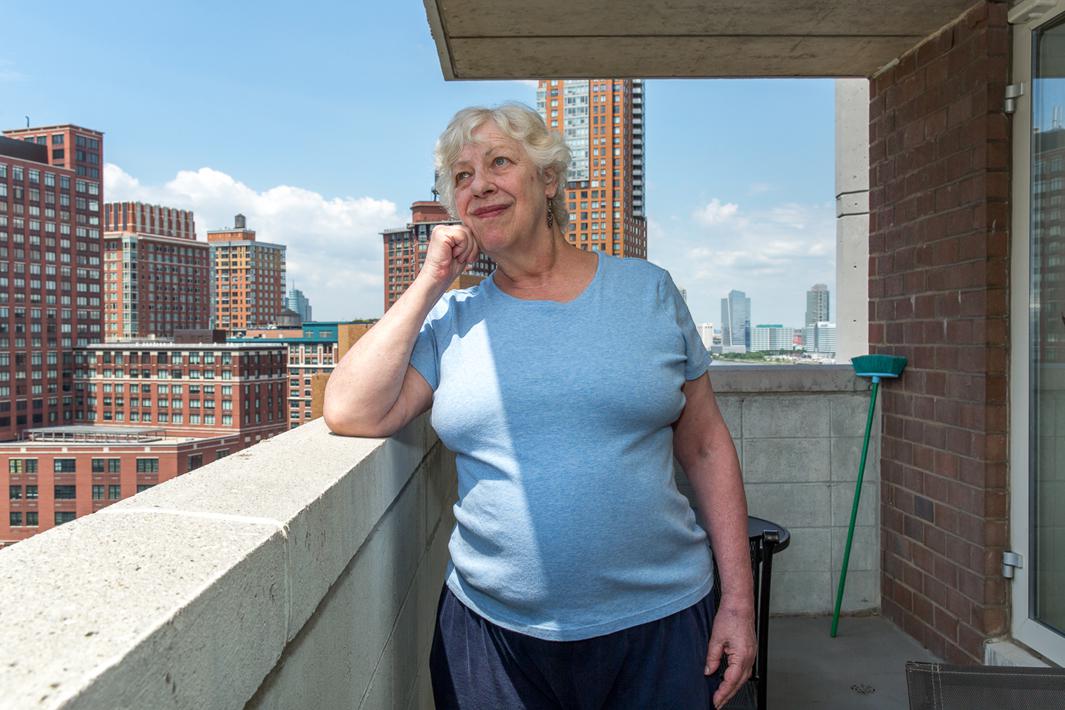 She said conversation often turns to what they've done to the place and what things were like in the early days.
"We end up talking," she said. "It's a real collaboration."
Rosenberg Jones said she is good at reading people and getting to know the essence of who they are. Still, working on the project has allowed her to hone her craft of environmental portraiture even further. 
"I like to help people relax," she said. "When they're in their own apartment, they're comfortable. … I want them to be doing what they're normally doing in their home."
For now, although she thought about including some of the newer tenants in the series, Rosenberg Jones is happy to concentrate on the older guard since the story is really about them and the newer tenants are usually transient.
"We're losing a flavor in Manhattan," she said. "It just doesn't feel like New York anymore, the New York we love."