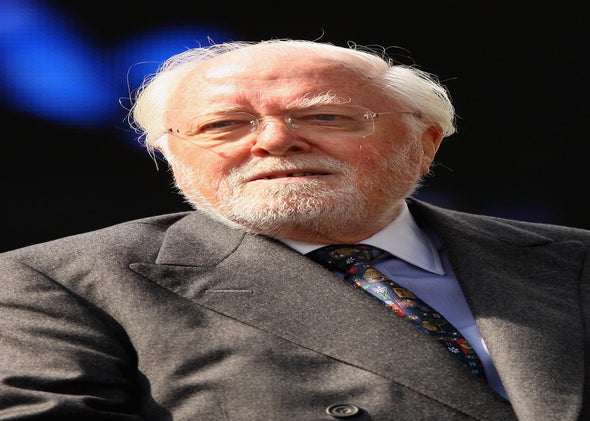 Richard Attenborough, the Oscar-winning director and acclaimed actor, died on Sunday at the age of 90. The British icon's passing was first reported by the BBC; Attenborough's son confirmed the news.
Attenborough, who for the past few years had been in poor health and living with his wife in a nursing home, enjoyed a renowned acting career that spanned six decades. American audiences perhaps know him best as John Hammond in Jurassic Park, but that role, while memorable, gave only a vague sense of Attenborough's talents. Before his phase as an avuncular character actor in the '90s, he gave a slew of classic performances, including the roles of Roger Bartlett in The Great Escape and psychopathic hoodlum Pinkie in Brighton Rock.
Many of his crowning achievements also came behind the camera: 1982's Gandhi won him Oscars for best picture and direction, and 1992's Chaplin was an insightful, underrated biopic that catapulted Robert Downey Jr. to stardom.
Attenborough is survived by his wife and children, along with younger brother—and famed broadcaster and naturalist—David Attenborough. His family will release a formal statement on Monday.

---