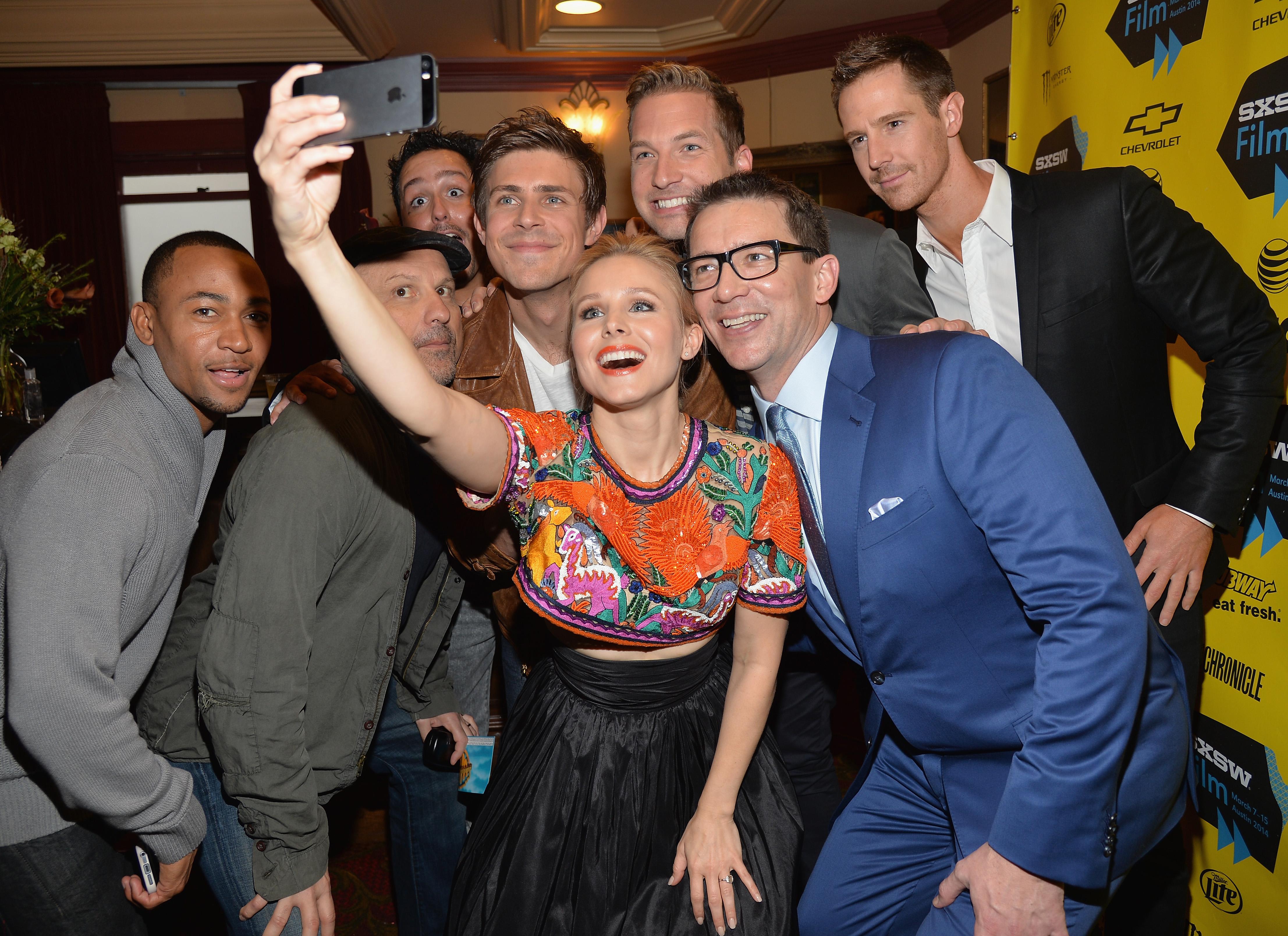 No, it's not another Kickstarter. Back in January, before the release of the Veronica Mars movie—which Willa Paskin described as "an extended, excellent episode of the show"—the CW revealed that the series would be getting an online spinoff. At the time, details were scarce, but, today, BuzzFeed revealed that most of the cast (we miss you Mac!) will be in tow for a fictional Web series centered around a fame-seeking Ryan Hansen, the actor who plays Dick Casablancas.
Hansen's character started out as just another rich California surfer dude, but, somehow, as the series progressed and his dad fled the country to avoid criminal charges—and his brother, the mastermind behind a strange and complicated bus crash at the center of Season 2, plunges to his death—he became the unexpected heart of the show. Well, not really. He never became the heart of the show. But that's why this series seems equal parts absurd and wonderful.
It will be very meta. Most of the actors will be playing versions of themselves, and the series will be called Play It Again, Dick, a nod, presumably, to either the incorrectly quoted line from Casablanca, or the Woody Allen movie Play It Again, Sam (or both). Veronica Mars creator Rob Thomas is writing the episodes. Here's the premise: Hansen, in an attempt to capitalize on buzz from the Veronica Mars movie, tries to convince his co-stars to join him in a (fictional) Veronica Mars spinoff that Hansen has written. On some level he must succeed, because Kristen Bell will be back playing both a version of herself and her old role of Veronica. Many other favorites will be doing the same: Jason Dohring, Enrico Colantoni, and Percy Daccs III will all be back. Chris Lowell, it seems, will just be playing himself.
Hansen has had a few recent flops in real life, though he's been excellent in Yahoo's Web series, Burning Love, and also in Rob Thomas' other short-lived but much beloved series, Party Down. Both that show (about a group of aspiring actors and writers who work for a catering company in California) and Burning Love (a hilarious send-up of the Bachelor) seem like perfect precedents for this Web series. I'm in.
The series recently wrapped and debuts Sept. 15. 
---