Once hunting season is finished in Spain, many Iberian greyhounds are abandoned, or killed (often hanged) if the dogs have either underperformed or are too expensive to keep until the following hunting season.
A few years ago, Mathias de Lattre learned from his gallerist Alain Bisotti about the dogs and the subsequent fight to rescue them.* Deeply moved by the story, de Lattre spent nearly two years creating portraits of some of the rescued and adopted Galgos and Podencos breeds of greyhounds. This past spring, de Lattre's work was exhibited in a gallery in Paris; he also created a book, ¡Salvados! published by HPRG editions.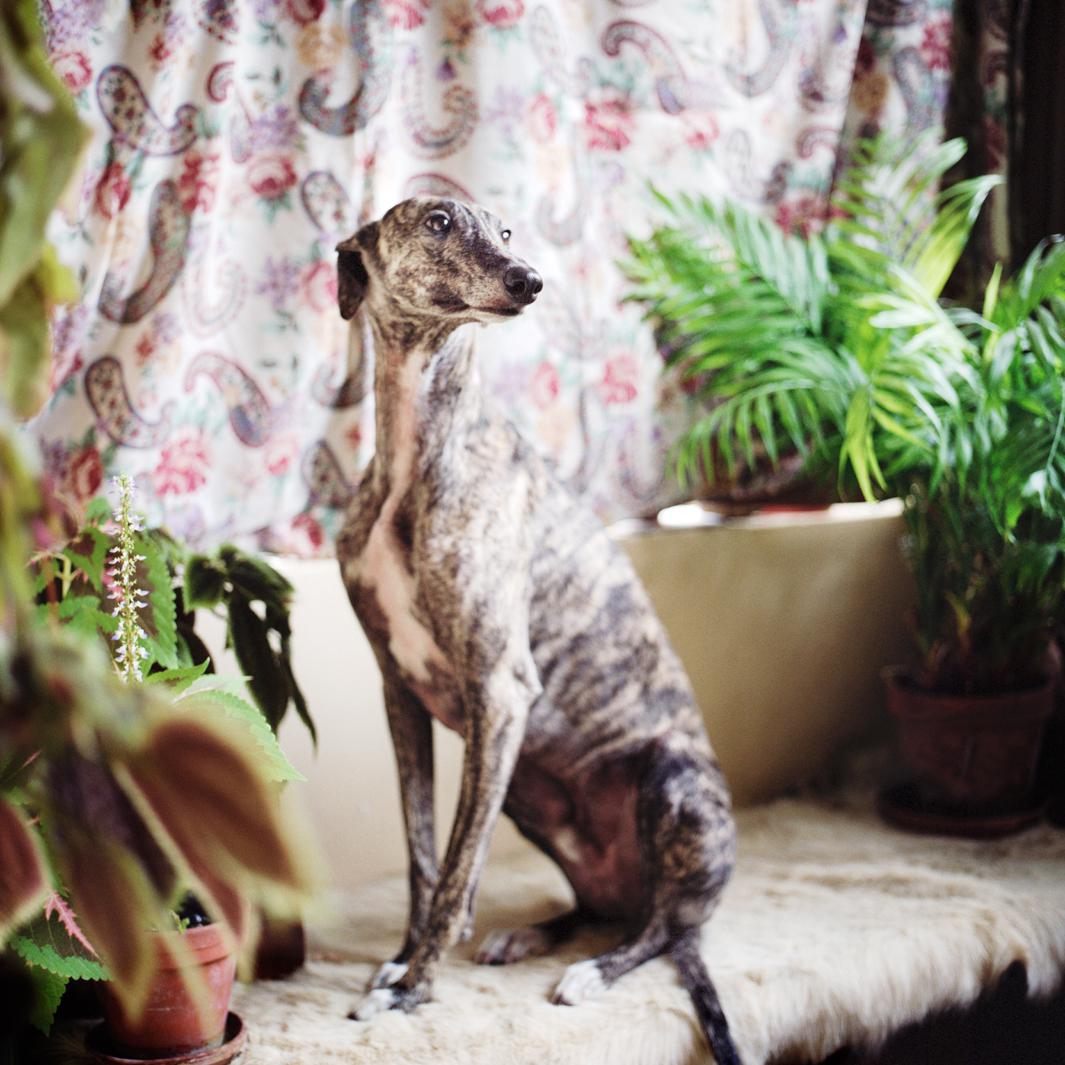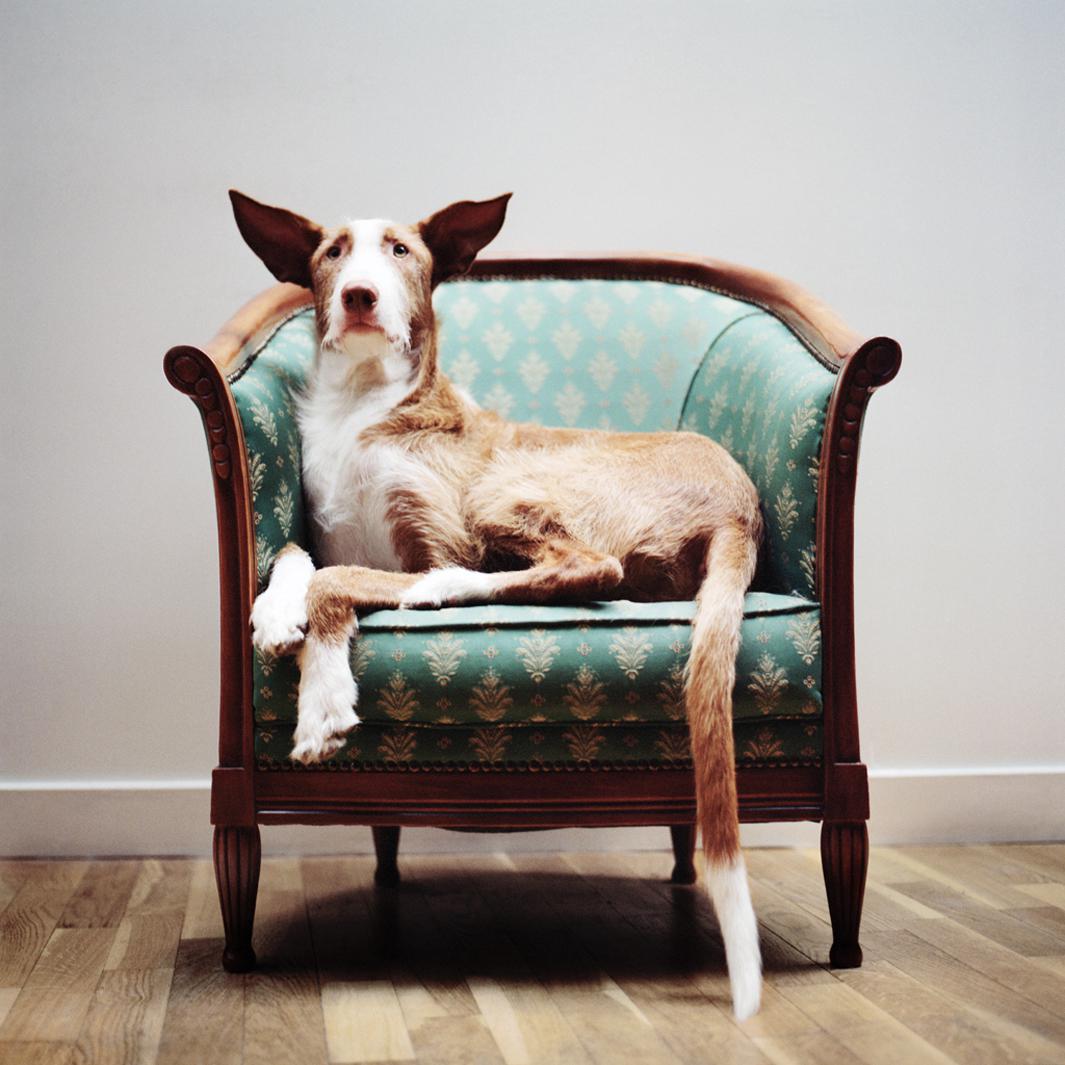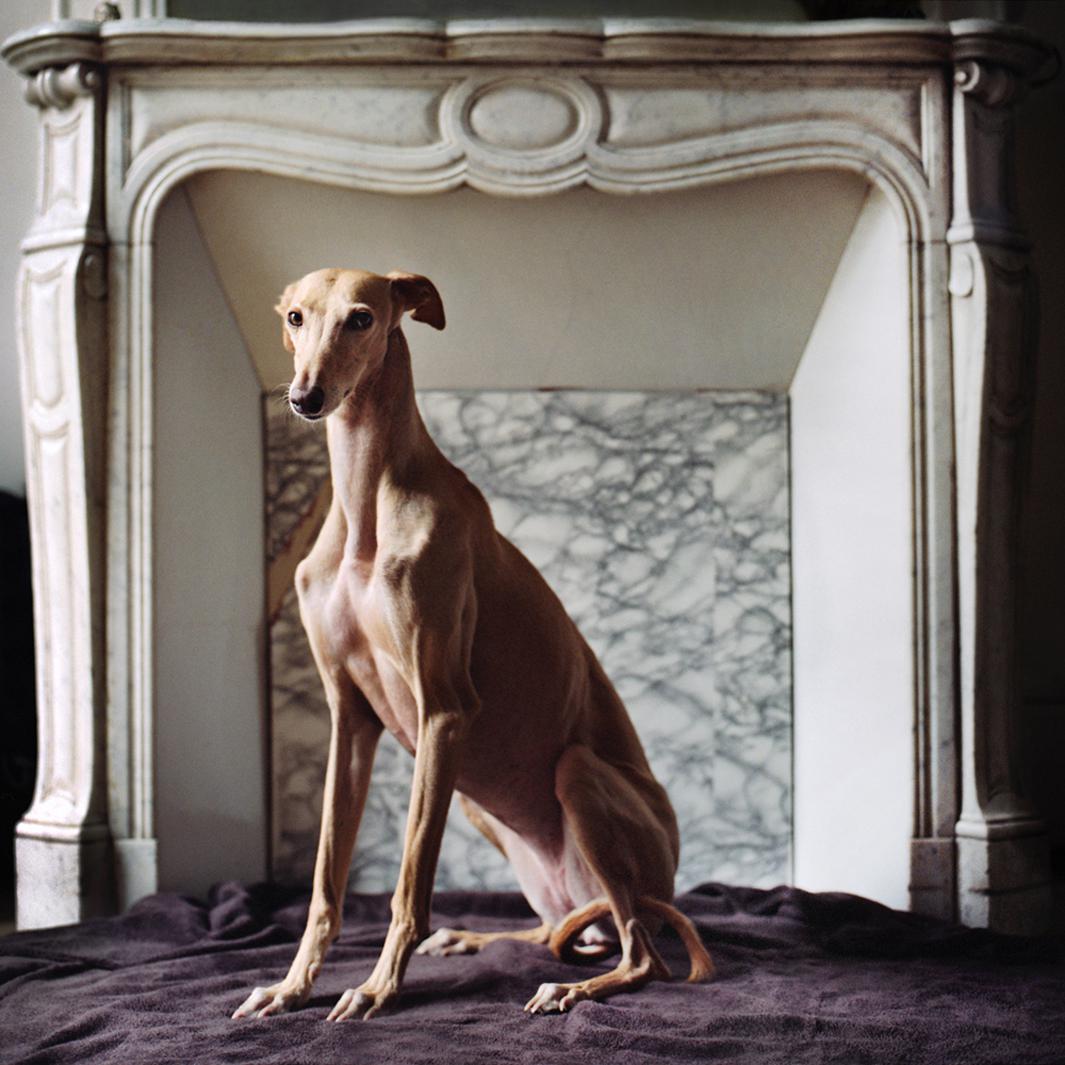 Salvados means saved in Spanish and de Lattre said that he wanted to alert people about what was happening to the dogs. He also wanted to create delicate portraits of the animals—shot almost human-like—that were more loving in order to contrast the horrors they had previously faced. 
"I could have shown pictures of animals dying of hunger, or hanging from the branch of a tree, but I wanted to show them otherwise, in their new home in the universe with which destiny has reconciled, in the loving place of their new families," he wrote.
"I wanted to give them a beautiful image, far from their suffering."
De Lattre worked with a number of organizations helping to both rescue the dogs and also to find them new homes including Lévriers du sud, Galgos France, Terre des Lévriers, Passion Lévriers and Lévriers & Compagnie. Fifty percent of the proceeds from the sale of the book will be donated to some of those organizations.
Before beginning the project, de Lattre had never worked with dogs—or any animals—on a photo shoot.
Since many of the dogs he photographed were somewhat fearful at first, de Lattre said he was extra gentle, allowing the dogs to get used to his voice and smell. Once he framed the shot, he tried to keep as still as possible before taking the shot.
"Although photographing animals was different, it was so pleasant because unlike human beings, they are not intimidated by the camera and show no artifices," he said. 

*Correction, Aug. 11, 2014: This post originally misspelled Alain Bisotti's last name.