This post contains nudity.

A couple of decades ago, Lucy Hilmer found herself at J.C. Penney buying 60 pairs of lollipop underpants.
She wanted to make certain she wouldn't run out of them.
In 1974, Hilmer, then 29 and wearing the somewhat gaudy undergarment, took the first of what would become a life-long series of self-portraits titled "Birthday Suits." She has since added one more image to the series every April 22, her birthday, each time wearing only the underpants, shoes, and socks.
Hilmer wasn't thinking about doing anything but having a little fun when she took that first shot. She traveled to Death Valley with a tripod to pay homage to Michelangelo Antonioni's film Zabriskie Point by taking some shots of herself in various forms of undress including a few nudes.
"When I went back into my darkroom to look at the proof sheets, the picture I recognized as my true self was this sort of more vulnerable one in my dorky underpants I happened to have on that day," she said.
Showing her true self is one of the inspirations behind "Birthday Suits." At first, the pictures were a reaction to a career she had been encouraged to pursue in her younger days: working as a photographer's model.  
"I was a big failure at it," she laughed about the career that never took off. "It wasn't the kind of world that resonated with me at all so in a way this whole series is an antidote to the expectations of society at that time."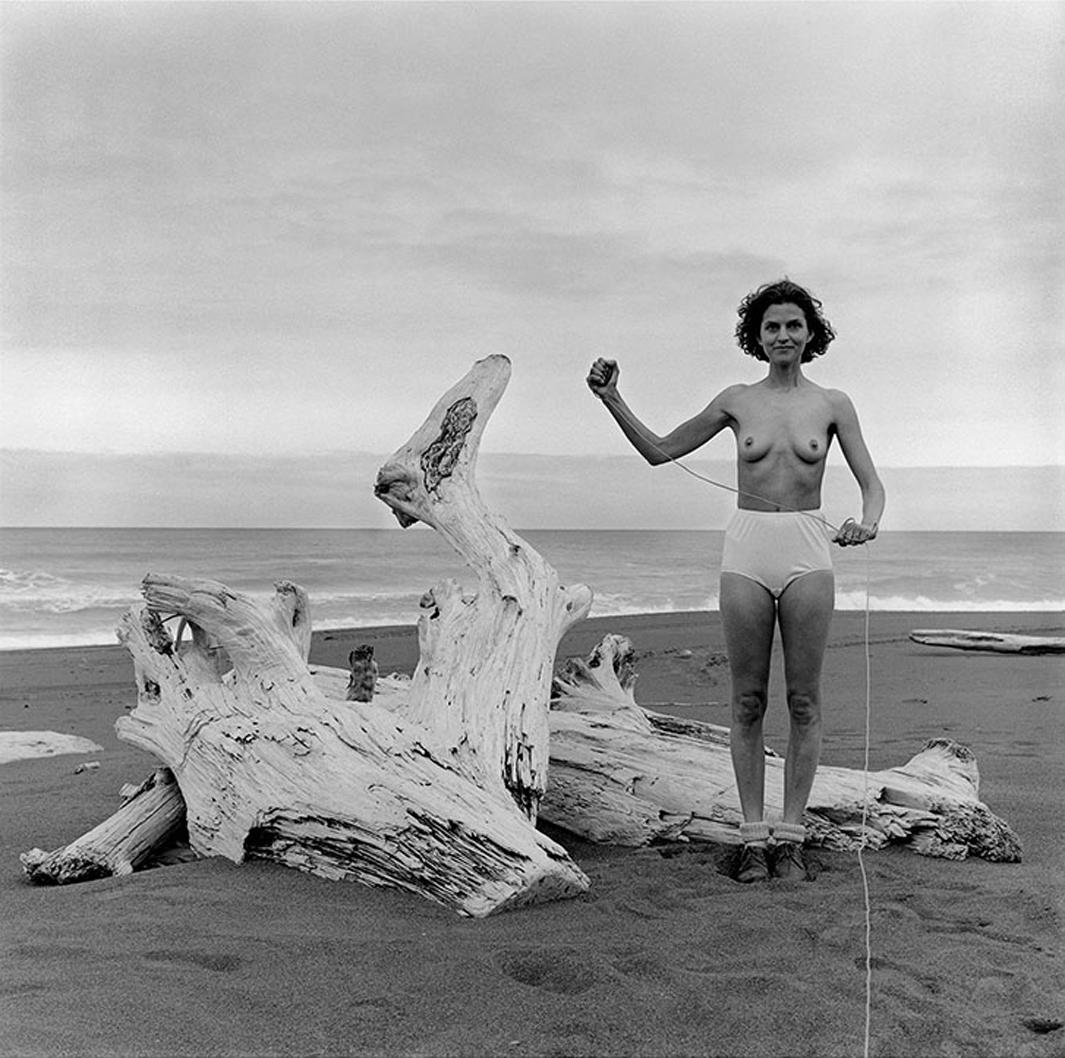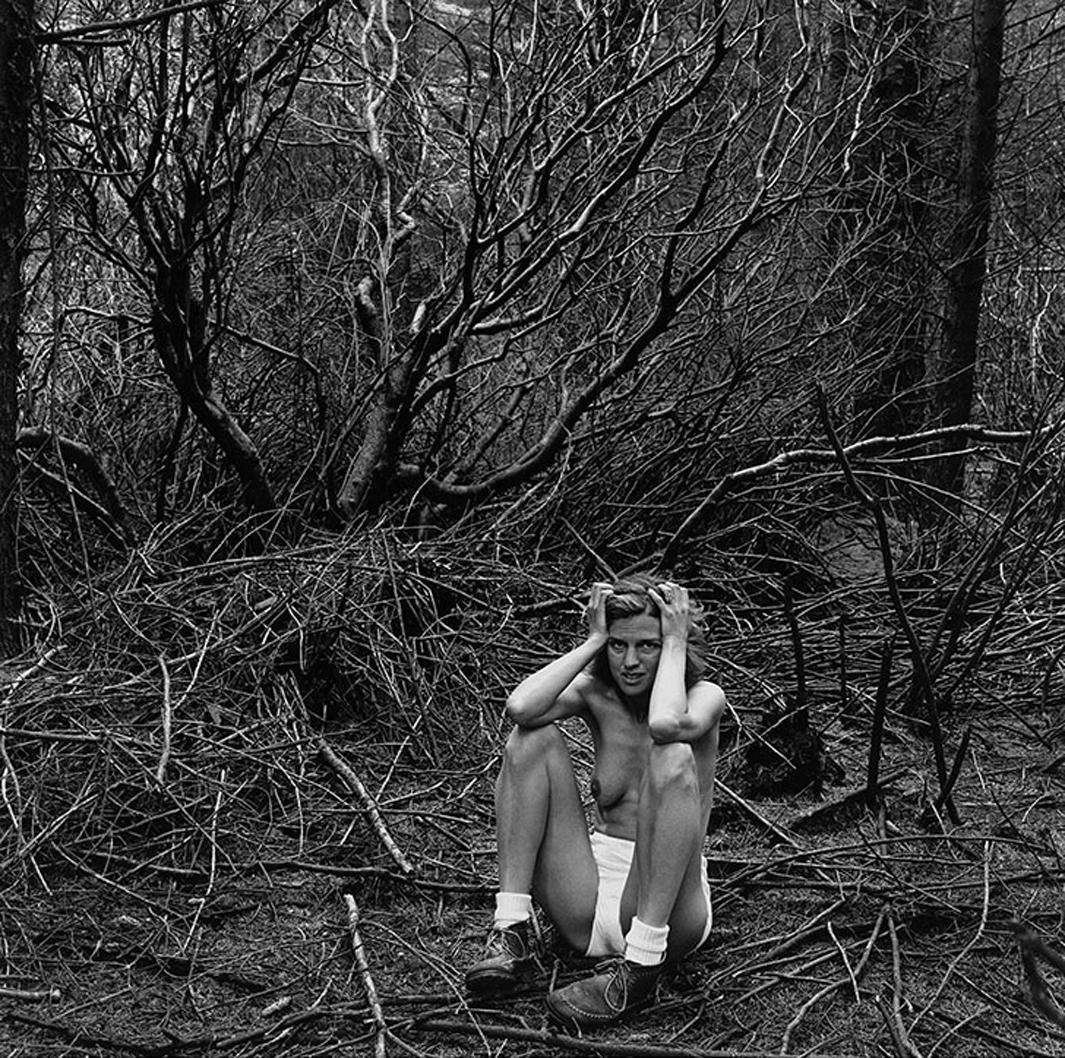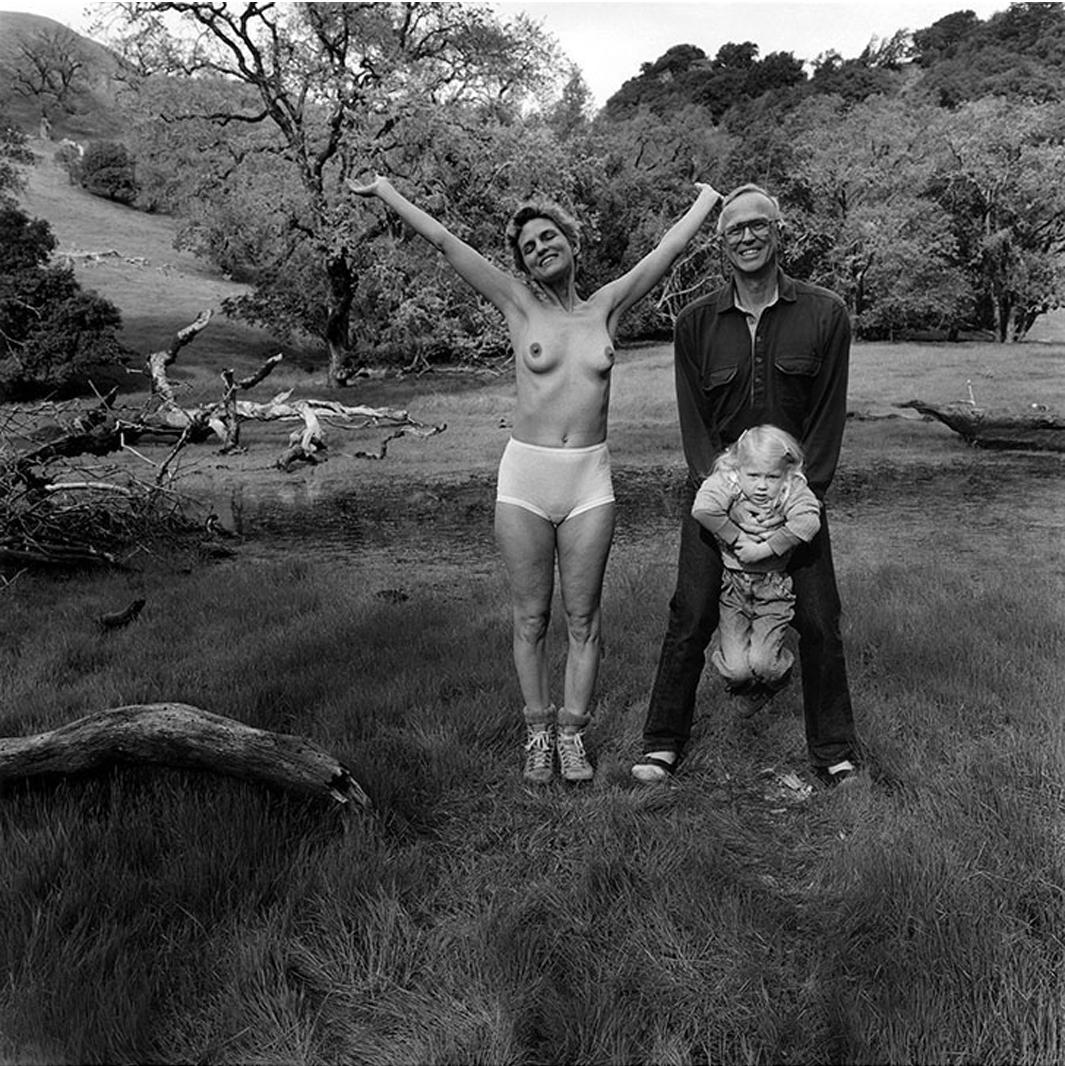 As the years went by, the series also became a reflection of Hilmer's life (her husband and daughter, now 27, also appear in "Birthday Suits"), a way for her to deal with an obsession with the passing of time that isn't limited to her self-portraits. 
"I was very serious of wanting to stop time and of course I'm wise enough now to know that's a total impossibility," she said.
"It's really family history for me … the people I photograph are friends and family and then my self portraits, I just want to save us as we are all through life, I'm very conscious of the fact that it's all slip sliding away."
She said she doesn't think too much before taking each portrait in "Birthday Suits" and tries instead to capture her true self, both inside and out.
"Sometimes I'm in a good place, and sometimes I'm not," she said. "It's just the way life is."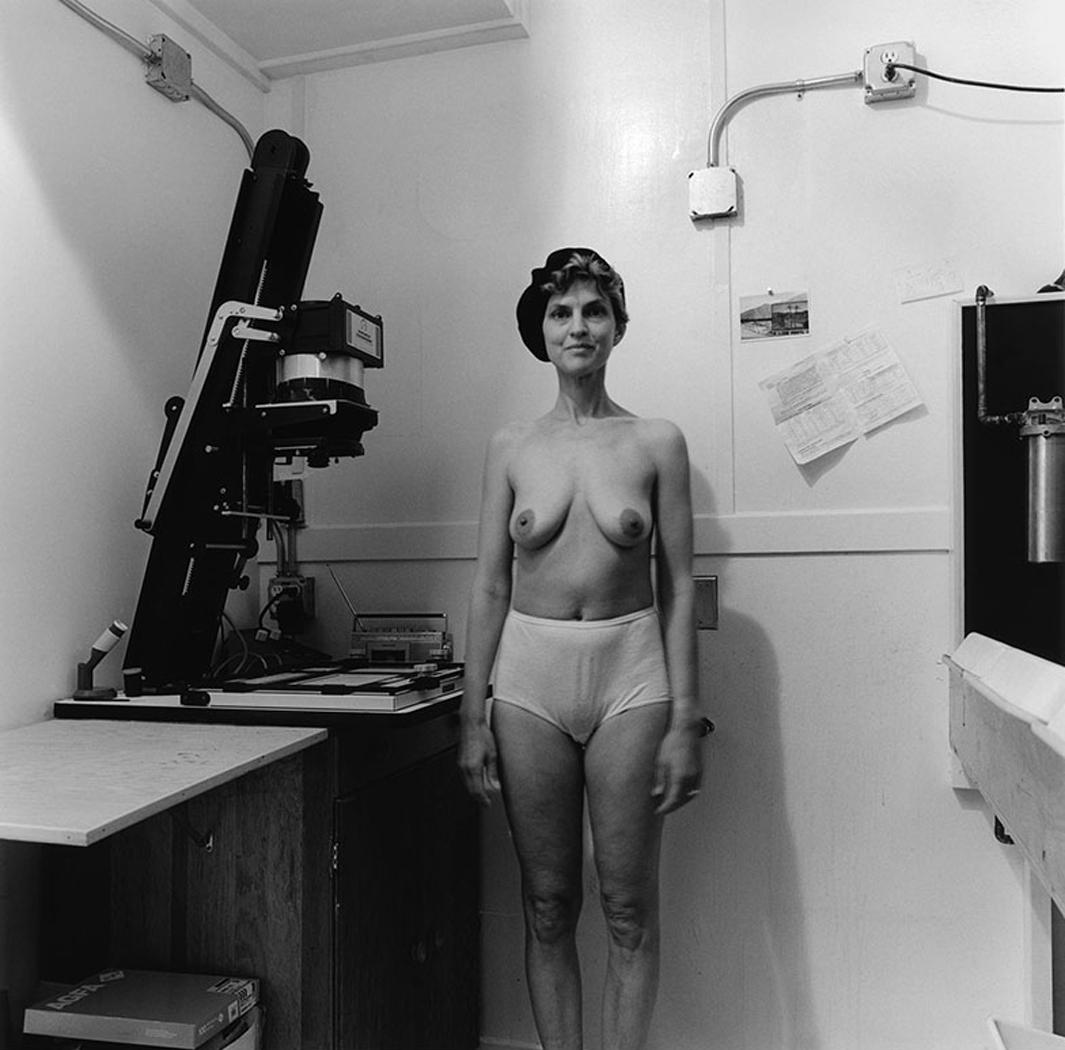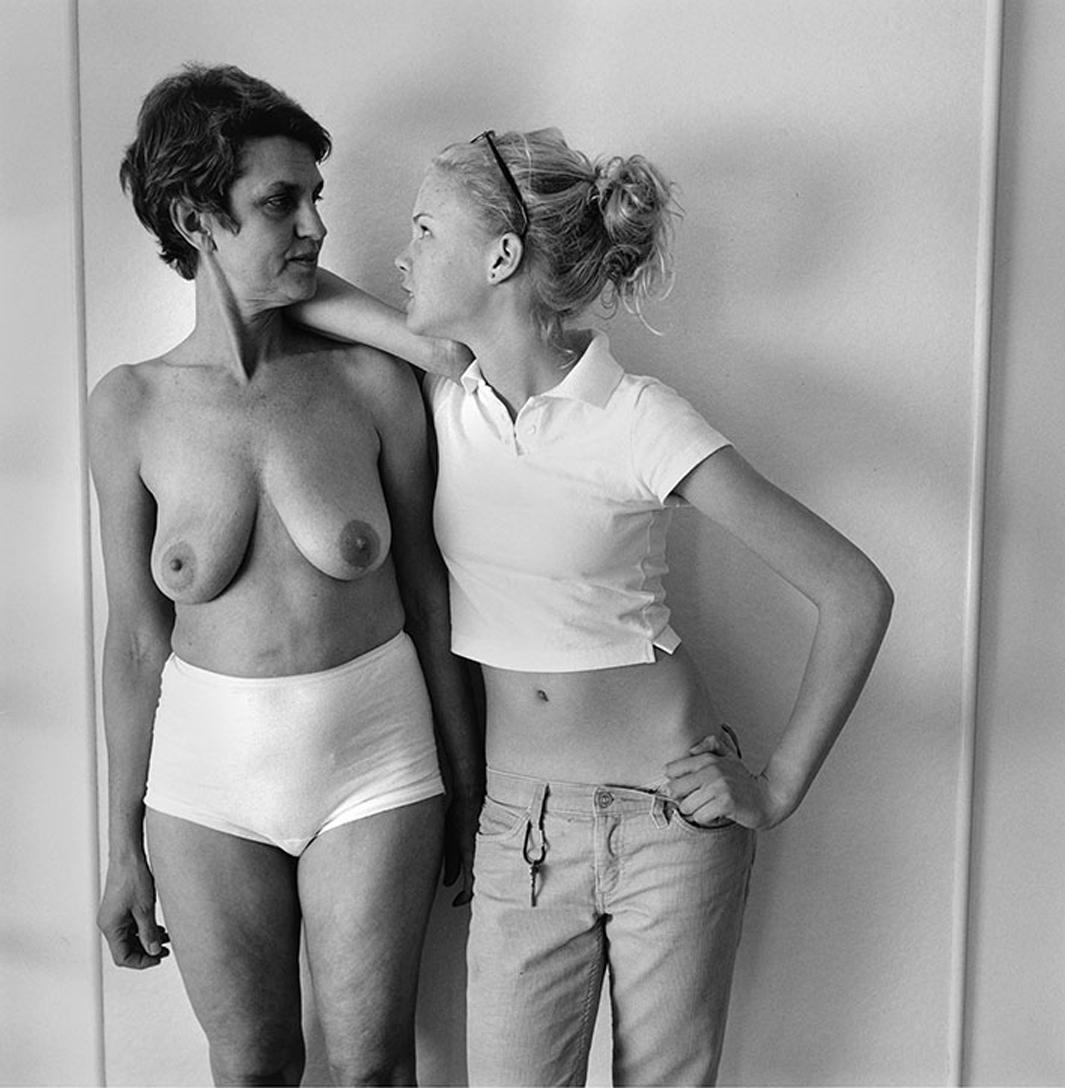 The series is also an unintentional nod to modern day society's fascination with selfies, although in Hilmer's case, the last thing she thought about doing was putting a lot of half-naked images of herself on the Internet. In fact, it wasn't until 2005 at a pop-up gallery for mostly her friends and family when Hilmer finally showed the work—and said she cried just hours before the show opened.
"I was scared shitless to put this out in the world," she said. "I thought for decades about this, about this really interesting body of work: it's incredibly vulnerable … and at some point I said I need to honor what I've done with my life, I need to honor the commitment I've made to my art."
"An important part of being an artist is having the other hand clapping, you have to communicate with people -  you can't just have it in your closet. And it was in there for decades. I owed it to the work to get it out."
Hilmer feels that what she's doing through this work makes it accessible to everyone, because it deals with very relatable emotions: feeling vulnerable and coping with the passing of time. She's currently working on a book about the series  and looking for a publisher.
"I want to honor the work of a lifetime because I think it's really good so I need to put myself in a slightly uncomfortable position; and I have put myself in that position," she said. "And I'm learning to live with the discomfort of it."
"I feel I'm a stand in for everyman and everywoman. I just happened to do it. I just stood up and did it."