Through Ishiuchi Miyako's lens, the things we leave behind are not merely totems of ourselves, but rather objects with lives of their own. An upcoming exhibit at Andrew Roth gallery presents "Here and Now: Atomic Bomb Artifacts, ひろしま/Hiroshima 1945/2007—," Ishiuchi's photos of objects in the archive of the Hiroshima Peace Memorial Museum.
Photographing belongings from the past is a technique Ishiuchi started with her series, "Mother's." "After her mother's death, she began photographing her mother's items of clothing and personal effects from her mother's home," Andrew Roth said. "It was her way of connecting to her mother and getting to know her mother and understanding something about their relationship as well."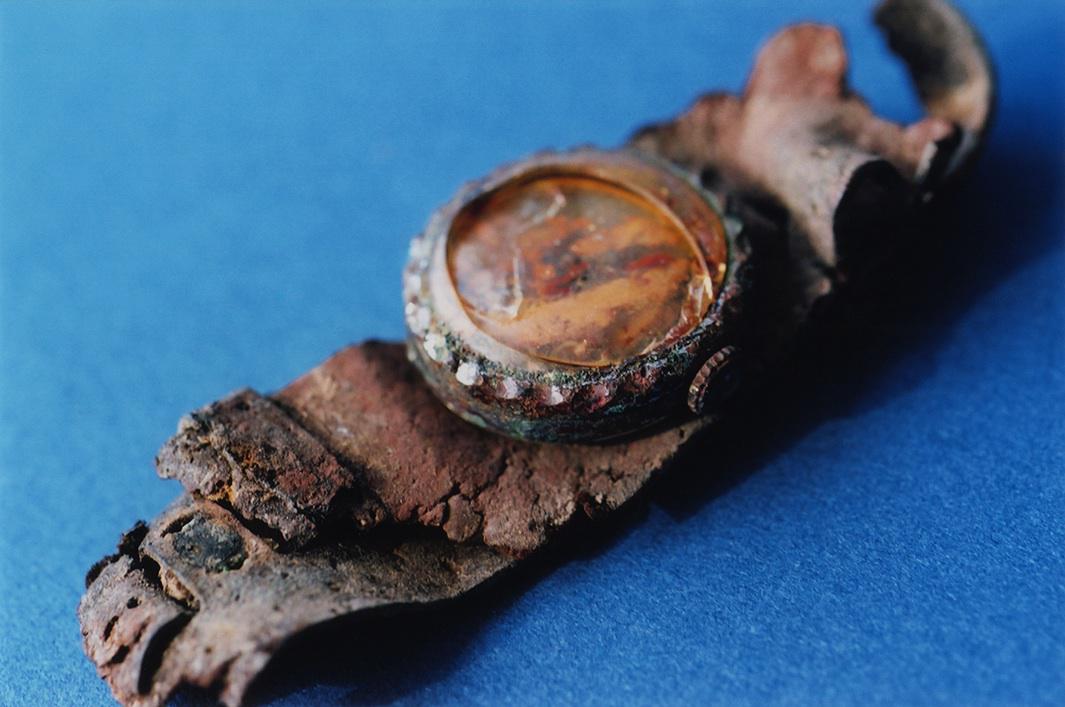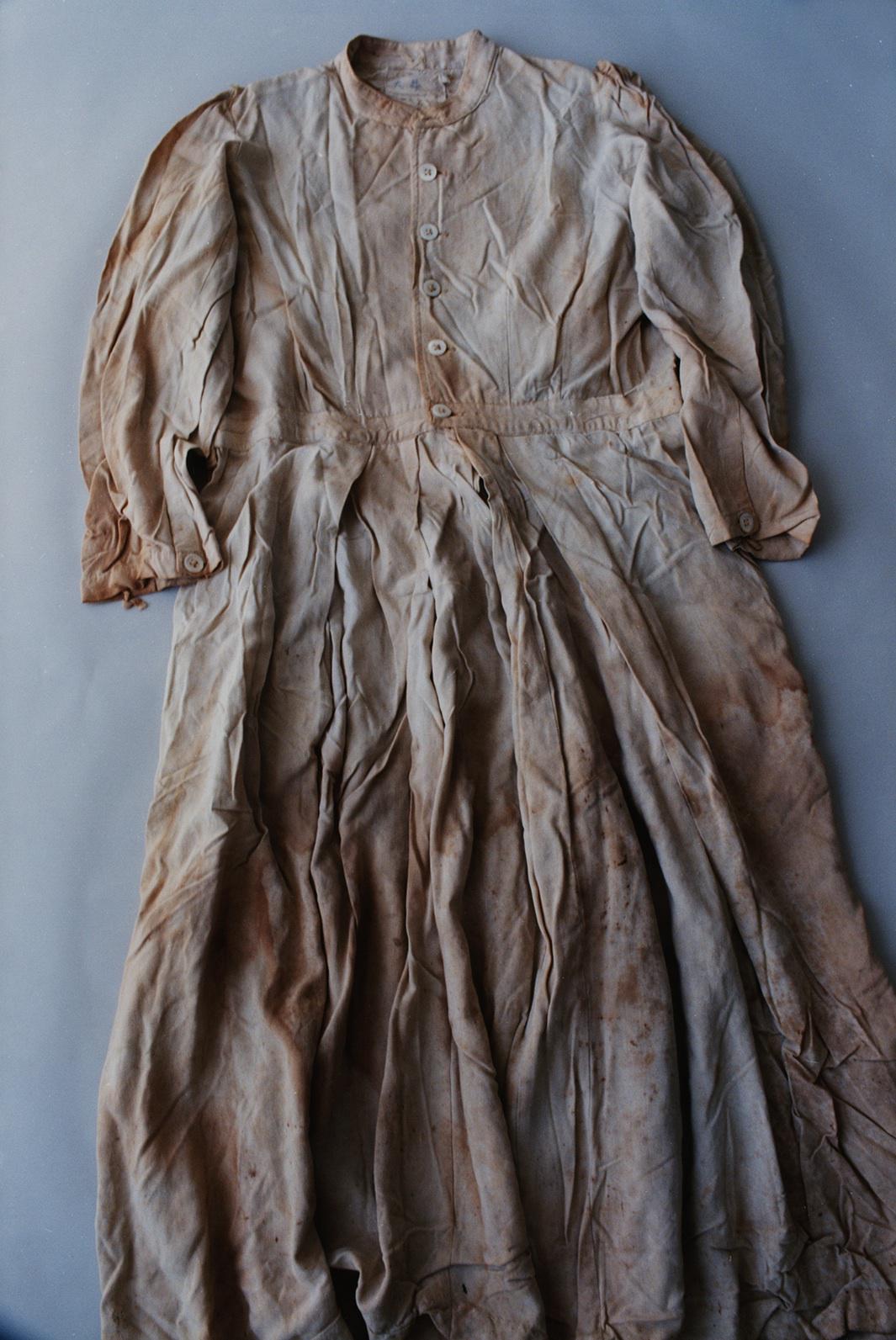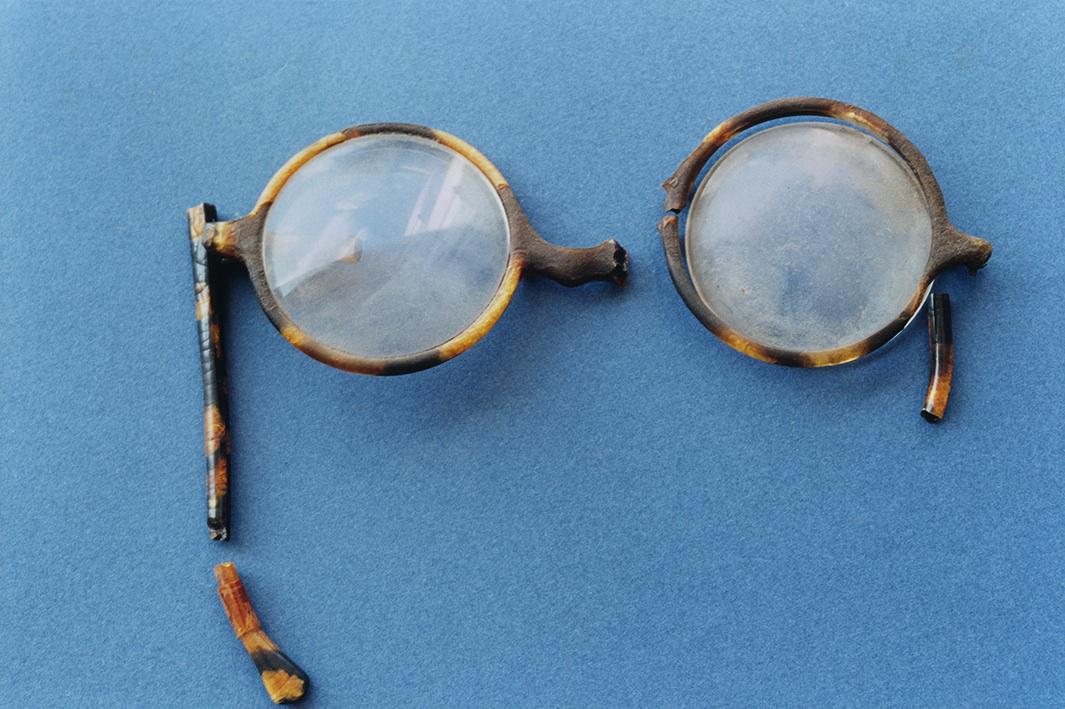 In 2007, the Hiroshima Peace Memorial Museum opened its archive to Ishiuchi, and since then she's photographed hundreds of artifacts. Some of the objects came from bombed buildings or were found on the streets; others came from families who held onto items for decades after the blast. People are still coming into the museum to donate, Roth said. "It's not a nostalgic project. She's not interested in that. She's not even really interested in the history of what happened in Hiroshima because it's known. She's more interested in the life of these objects she's photographing and the life that's there now," he said.
Early on in her project, Ishiuchi photographed the objects on a light table, making the items of clothing translucent. She then shifted to photographing off the table and in the daylight, making the photographs more "about the physical thing itself." All of the objects are fragile, so museum staff set each one out carefully for Ishiuchi on a tabletop or on the floor. "Since she's often had an interest in how the body ages, she's careful to choose artifacts to photograph that had contact with the body. That's why most artifacts are articles of clothing. They're the extra layer that drapes over the skin of a body. Even the other artifacts—the shoes, the makeup kits, the wristwatch—had contact with the body somehow," he said.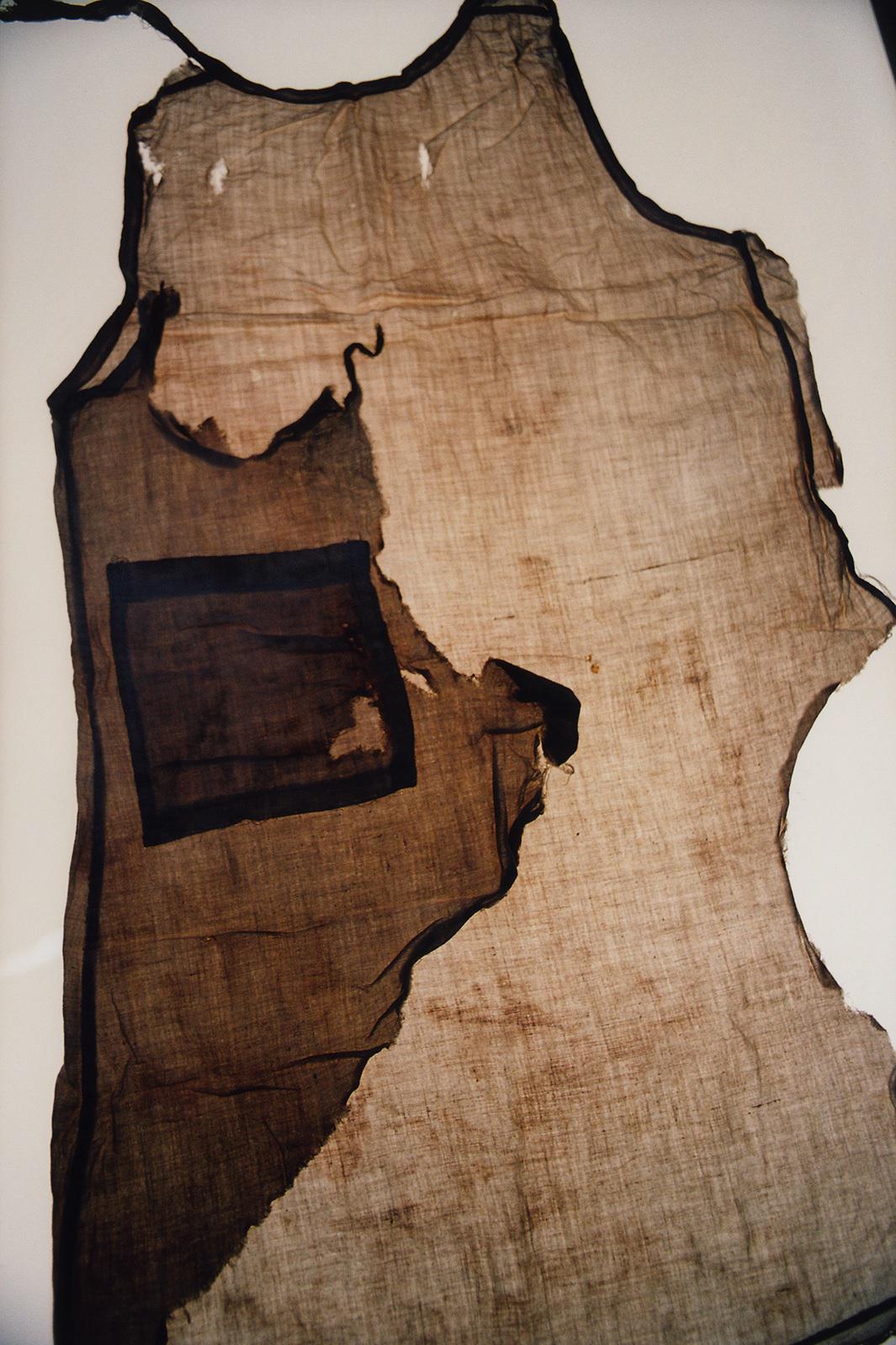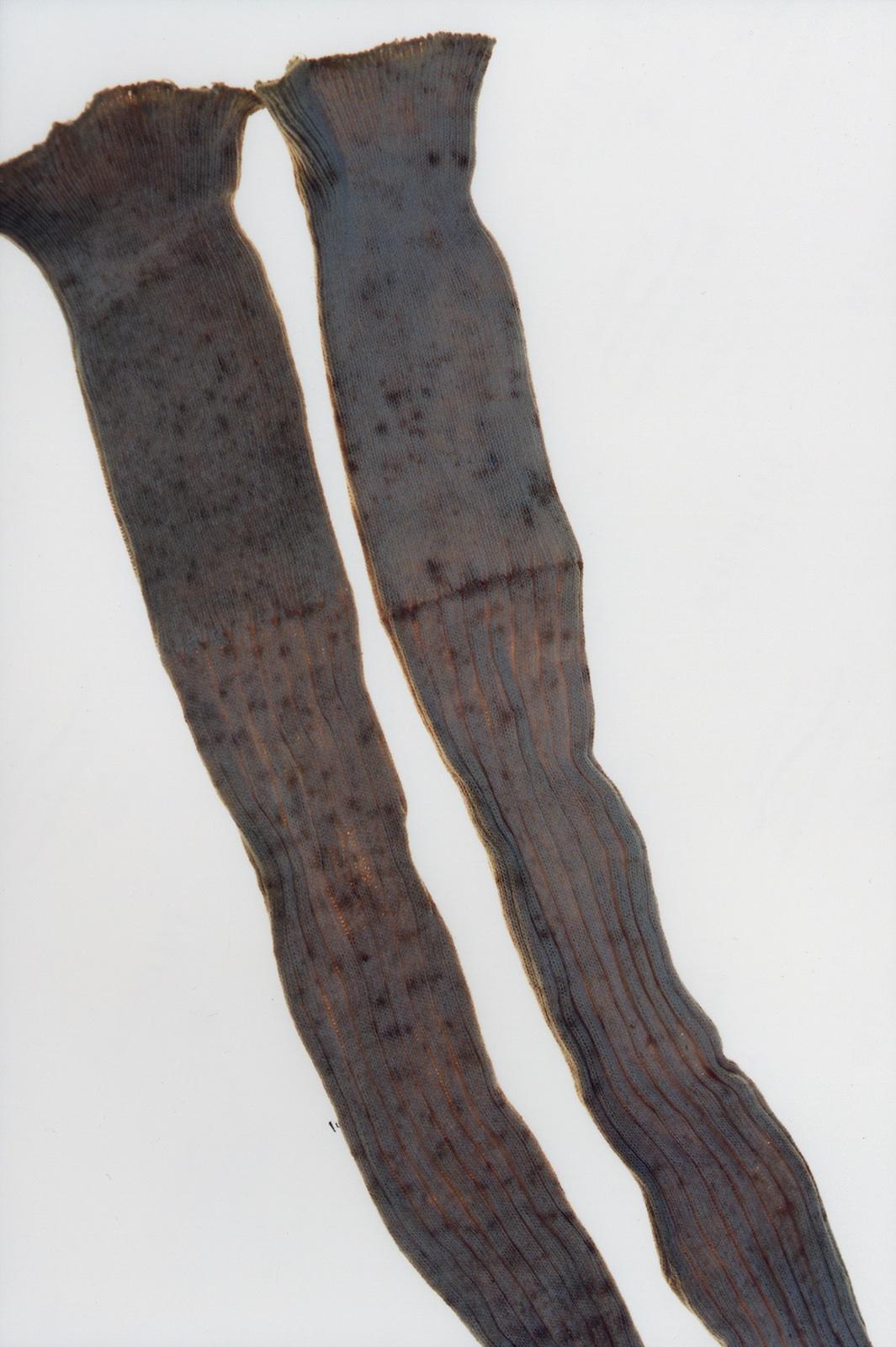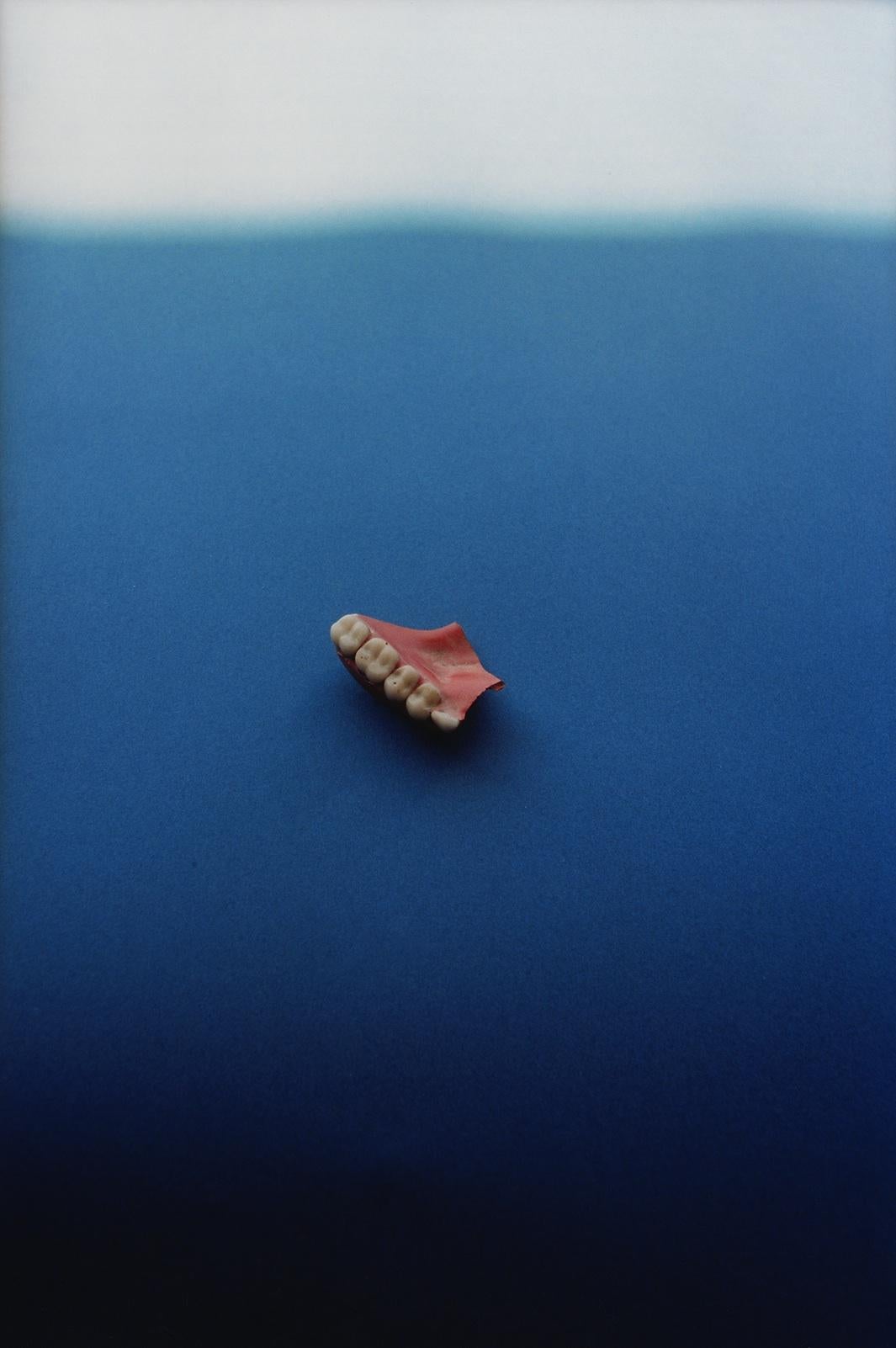 Sometimes Ishiuchi photographs a full article of clothing. Other times, she zooms closer on the details or scars on the surface of the objects. "It's the body that she's interested in and these artifacts take on a kind of life. I don't think she's trying to get back to who the person was who was wearing the dress, for instance. It's more about getting to know the dress or the shirt today and what it has to say," Roth said.