E. Brady Robinson was waiting to photograph staff members of the nonprofit arts organization CulturalDC for an assignment when she casually took a photo of one staffer's workspace. She describes that moment as a "happy accident," one that inspired an extensive journey to capture the spirit of the art world all along the East Coast. Her forthcoming book, Art Desks, published by Daylight, collects 57 images of the workspaces of artists, curators, art dealers, critics, museum directors, and others from New York to Miami. "I wanted to create an archive of people who are making important contributions to art and culture," she said. "I'm interested in the idea of the desk as portrait and the social experiment of navigating the art world."           
Robinson usually finds her subjects through referrals. When she arrives at a desk, she tries to get her photos quickly—taking no longer than 20 minutes—so her subjects can get back to their work. "'I'm working under the constraints of time, space, and light. Photographically, it's challenging," she said. "I just go for it. I'm a very intuitive photographer. I don't try to overthink it."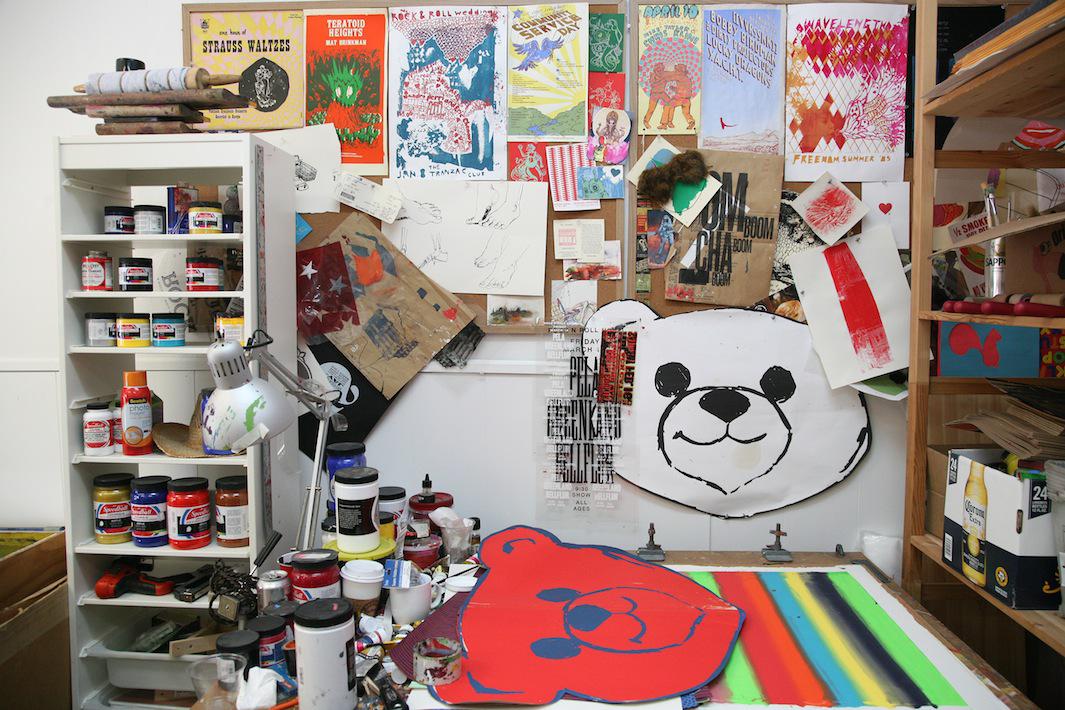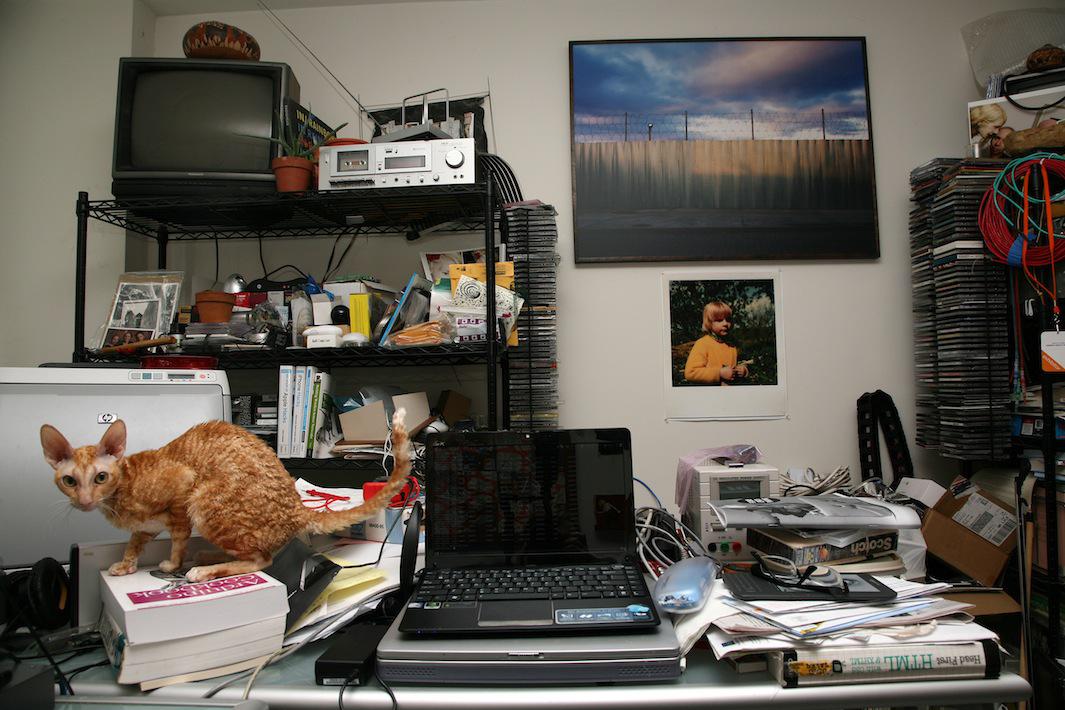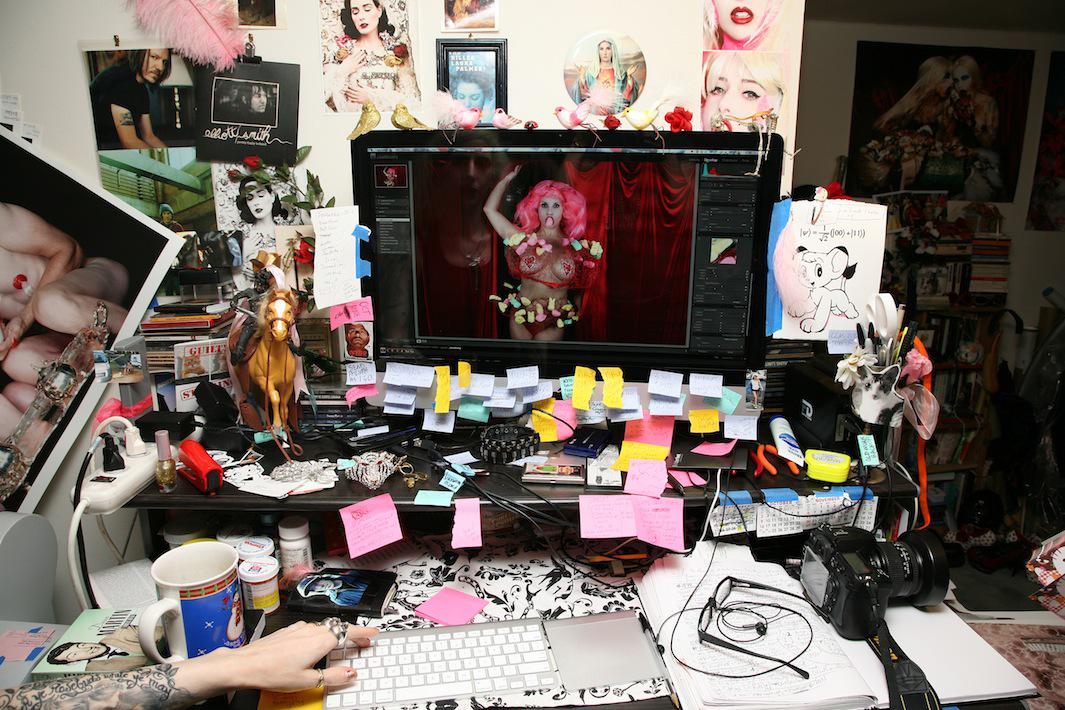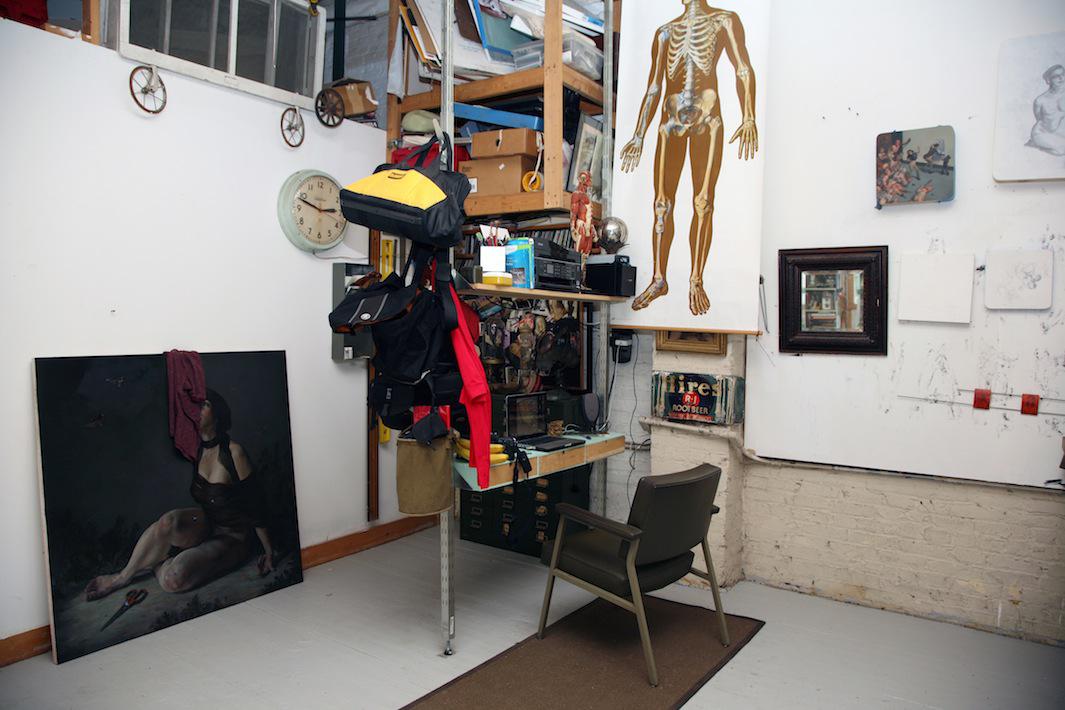 Robinson "cast a wide net" when looking for subjects in order to capture a larger picture of the art world. Her subjects, she said, are often her "heroes," and she chooses them because she values their work. Whether a desk is orderly or chaotic, decorated or largely sterile, she said, it usually contains traces of its owner. Her photographs, she said, can then serve as portraits, even though they're absent of human figures. "When I'm on site, I'm focusing on lighting, exposure and composition. It's not until I'm in the editing process that I can see what's revealed on a deeper level. Some might leave out a passport or their meds or something personal they forgot about. It's like being Nancy Drew on the scene," she said.
She finds the desks of artists the most interesting. "They're least likely to clean up before I get there. If I'm photographing a desk in a museum it tends to look a little bureaucratic, compared to an artist desk, which maybe is a little messier, a little more unfiltered. I feel the artists aren't hiding anything," she said.           
Robinson's work will be on display as part of FotoDC in November. Her project, meanwhile, is ongoing, and she plans to expand her territory into desks in the Midwest and West Coast.