Modern Americans, especially urban dwellers, are often removed from nature. It's an arena usually reserved for well-manicured public parks or Discovery Channel documentaries. New York City–based Catherine Chalmers wanted to interact with the natural world in a more significant way. In the 1990s, she started raising houseflies in her apartment, and as she learned to care for them and photograph them, she realized it was a way for her to "understand something I wouldn't have access to otherwise."
Chalmers kept careful watch over her houseflies, but she kept missing some essential aspects of their life cycle: specifically, eating and dying. She became determined to capture these two aspects when she started raising other animals, which she purchased from biological supply companies and other private sources. "I was trying to choose things that were interesting aesthetically," Chalmers said. "Why have a brown caterpillar when you can have a turquoise one?"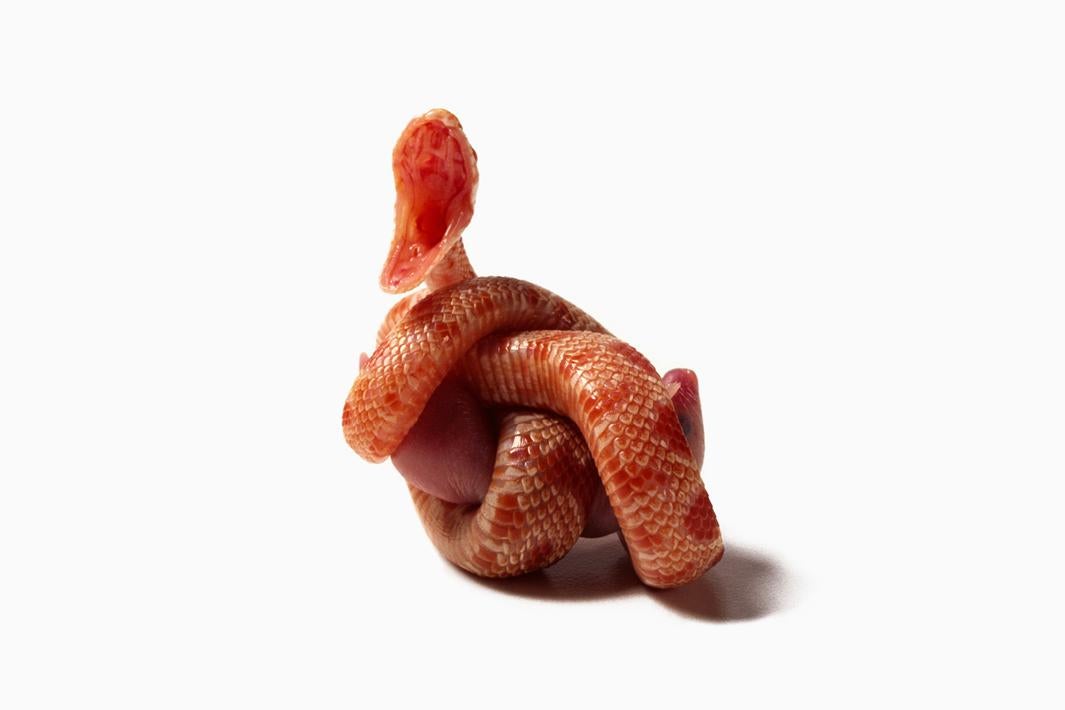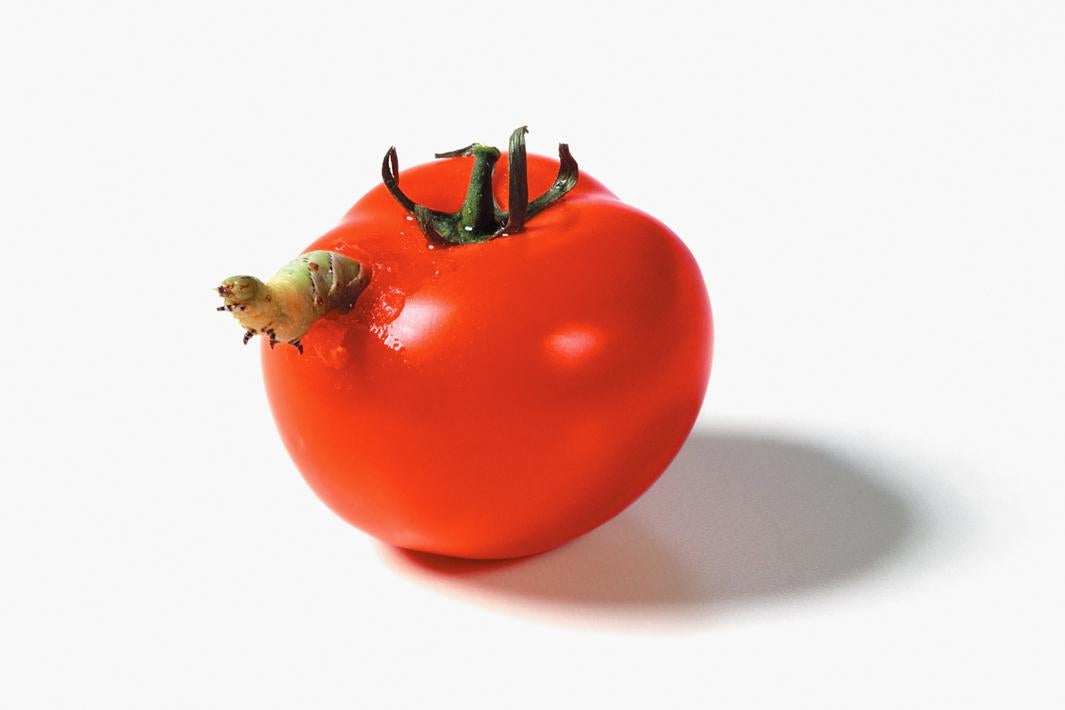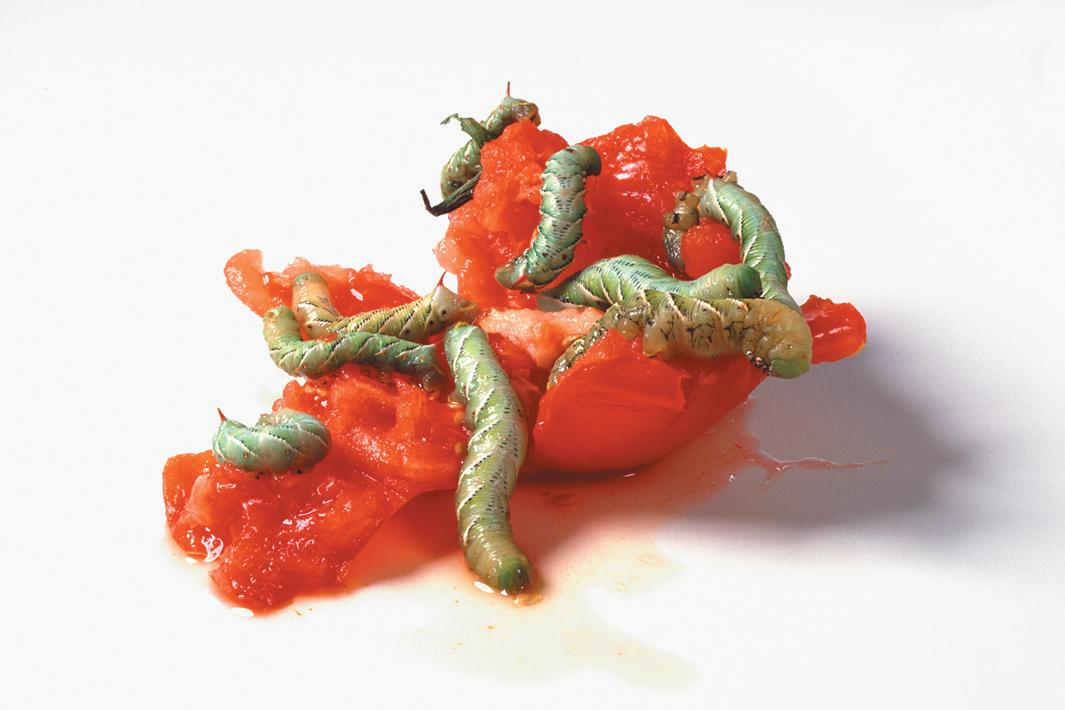 Over several months, Chalmers raised mice, frogs, snakes, and other animals that "support all life on the planet, but which we have the most disregard and hatred for." In time, she learned to recognize when they were hungry, and when that moment came she'd take them out to photograph the most natural of animal phenomena: hunting and feeding.
Chalmers photographed the animals against a piece of white Formica in order to "remove them from the natural world." "Oftentimes, with nature documentaries, they emphasize the divide between our world and the wild world. I wanted to combine them," she said. "I wanted to put the animals in neutral space so you couldn't say that's just something that happens in nature. I wanted it to be more ambiguous."
For Chalmers, who grew attached to the animals after caring for them for months, the feeding was "gut-wrenching," a task she'd often put off until she worked up enough motivation. "At first, feeding a baby mouse to the snake or frog was hard because you'd see the pile of them and you'd have to pick one out. That randomness of life or death is really close to a human's perceptions of mortality and accidents," she said.
After showing the work, Chalrmers was surprised by some of the upset reactions she received from viewers. "A lot of human beings root for the underdog," she said. "Why? When did that happen? When did we change our perception from wanting to be the top predator and relishing it to being the top predator and then denying what we do and rooting for the underdog?"
When Chalmers was done using her animals for the purposes of the photographs, she took care of them until their deaths. While some went quickly, the last of her frogs just died this year after decades of life. That degree of attention was "an integral part of the work," and the lessons she learned from raising the animals are ones she hopes to share with her viewers. "If you look at our culture today, we've got an impoverished relationship with nature. Nature gets printed on our sheets as patterns and animals in particular are basically something for children. They're cartoons or they're pets," she said. "I'm trying to look for ways to connect us to the reality of some interesting things that are happening out there that could have some meaning for us," she said.