The earthquake and tsunami that struck Japan in March 2011 caused catastrophic destruction throughout the country. People were hit especially hard in Otsuchi, a fishing town on the Sanriku Coast where a series of waves as high as 60 feet tall destroyed about 60 percent of the city. Alejandro Chaskielberg was in Tokyo for an exhibition of his work in 2012 when his curator, who had family in Otsuchi, told him about the devastation.
Chaskielberg made his first visit to Otsuchi 1½ years after the tsunami. When he arrived, he found a great plain of land where the city had been before. Red flags dotted the grasslands, marking where victims had been discovered. Large mountains of debris were scattered throughout the area.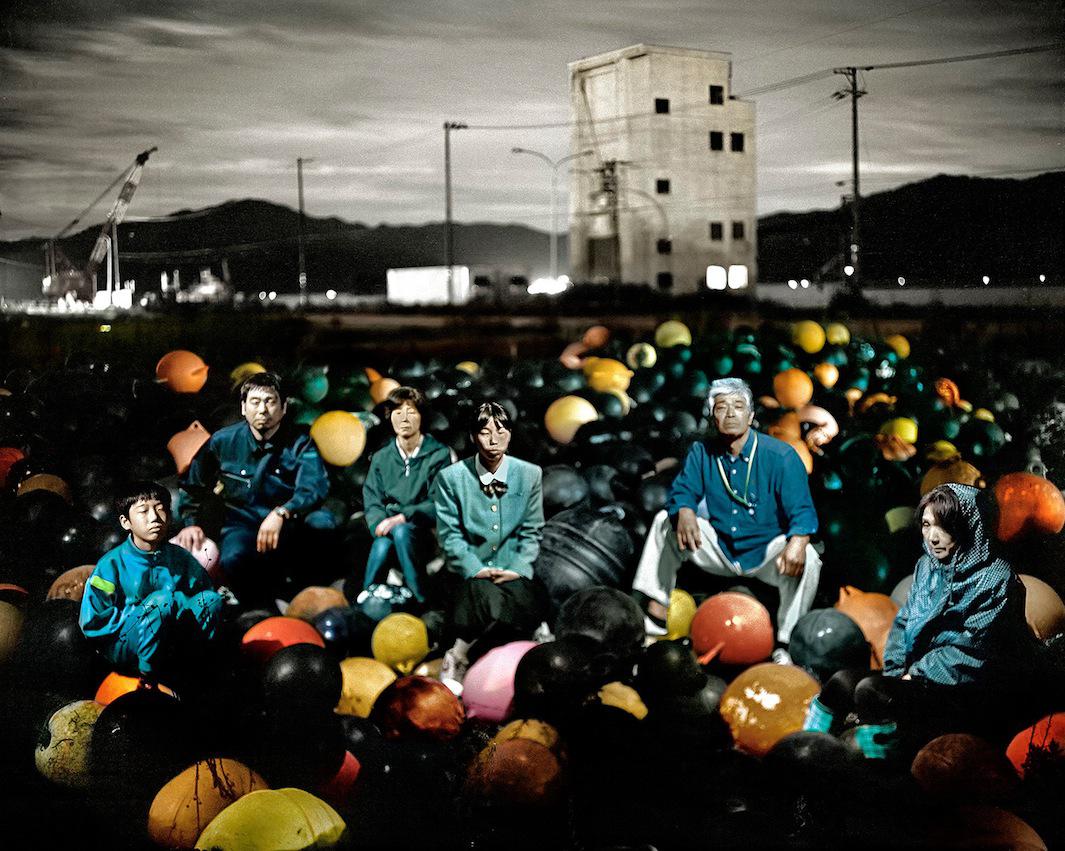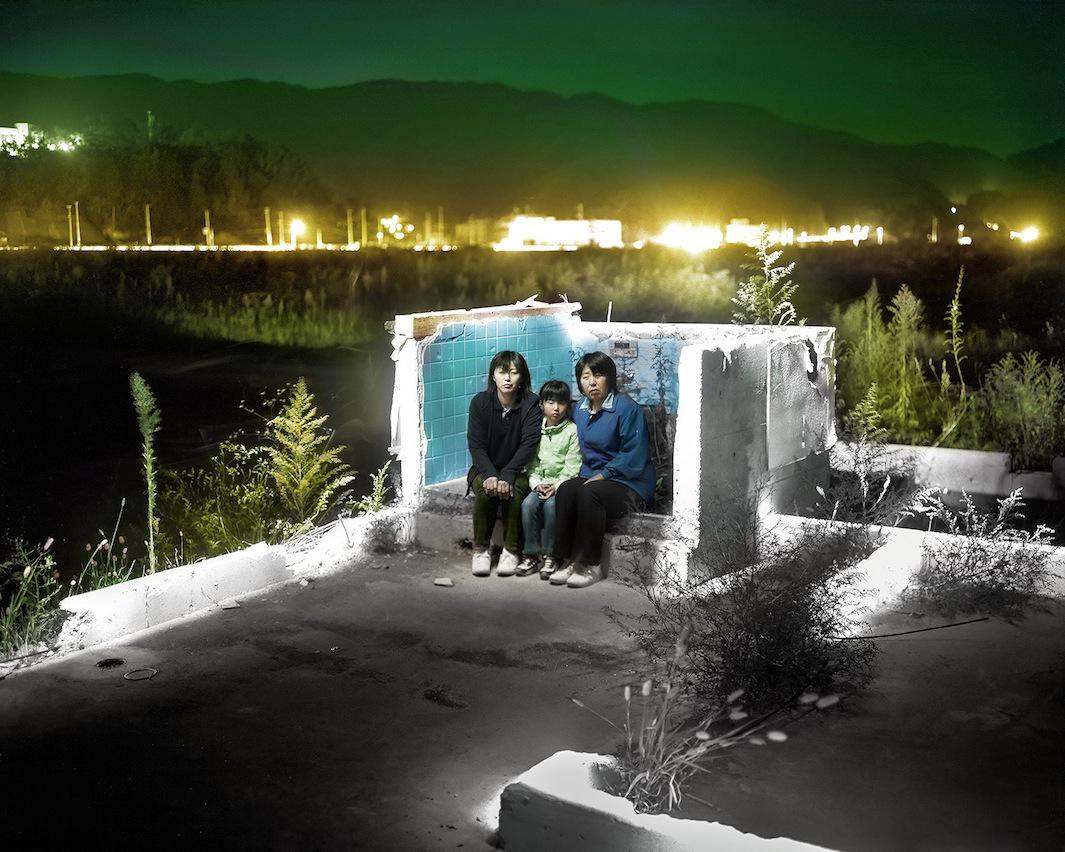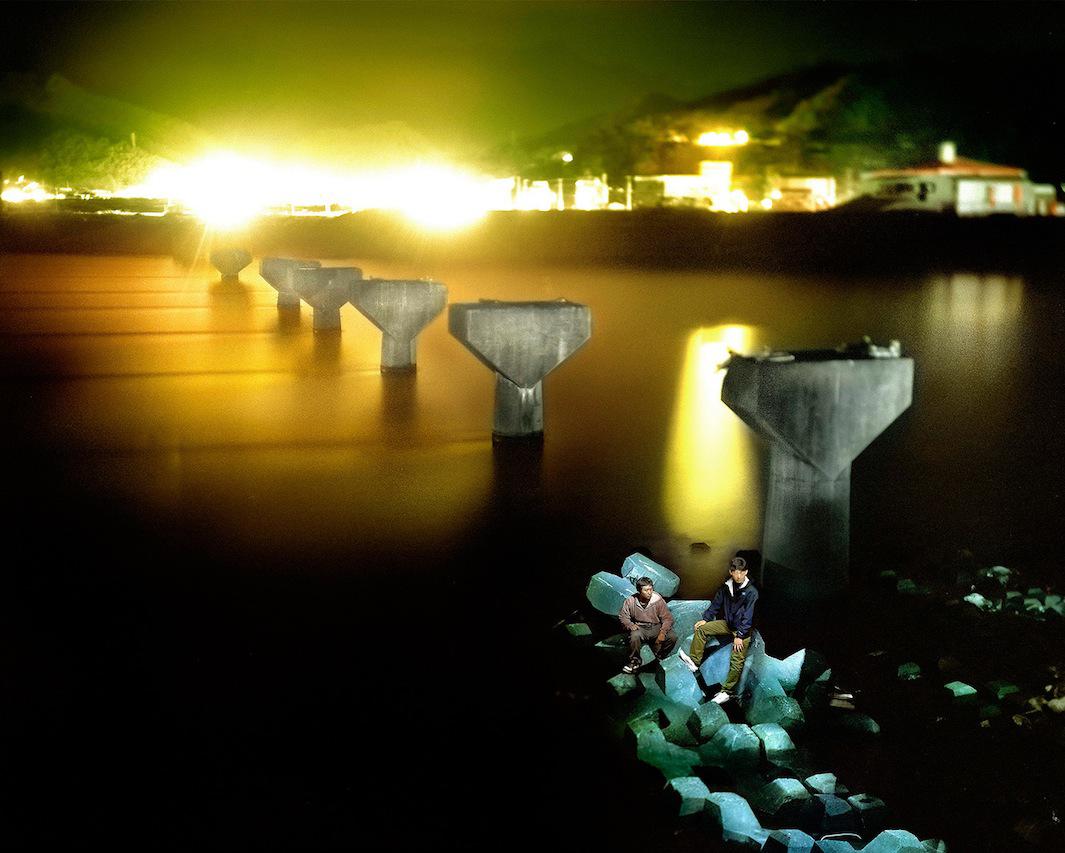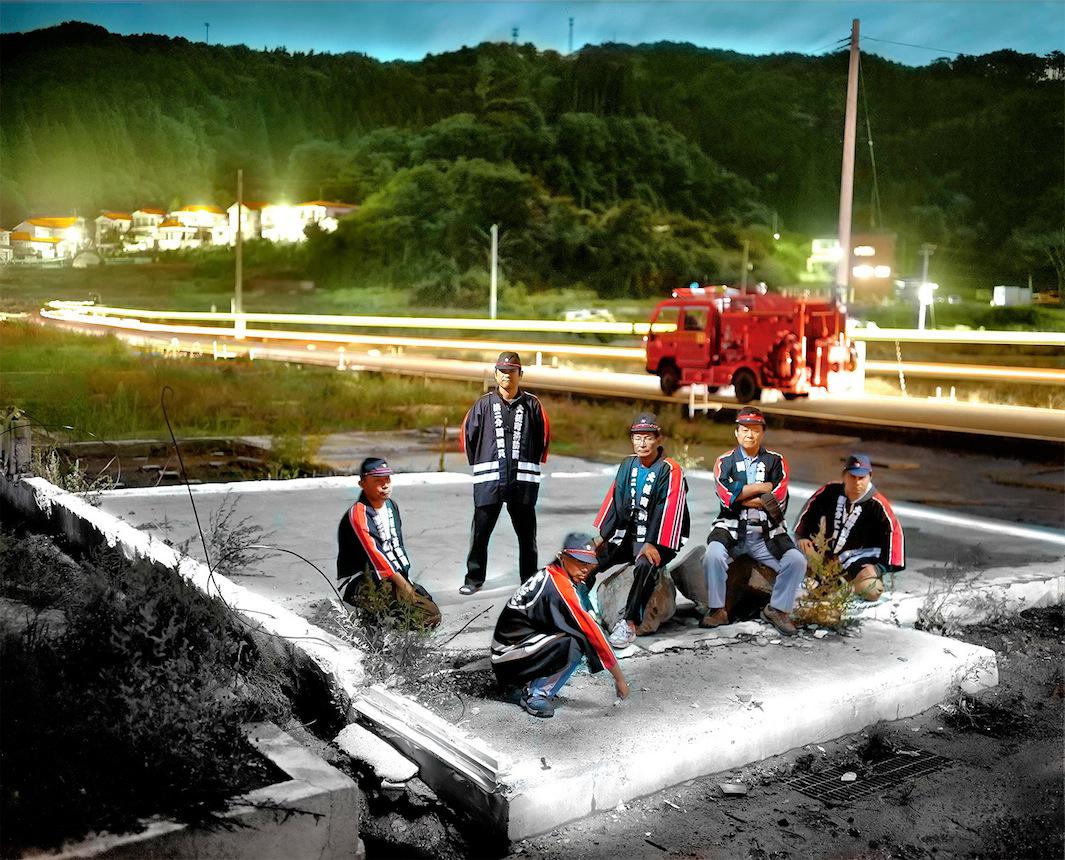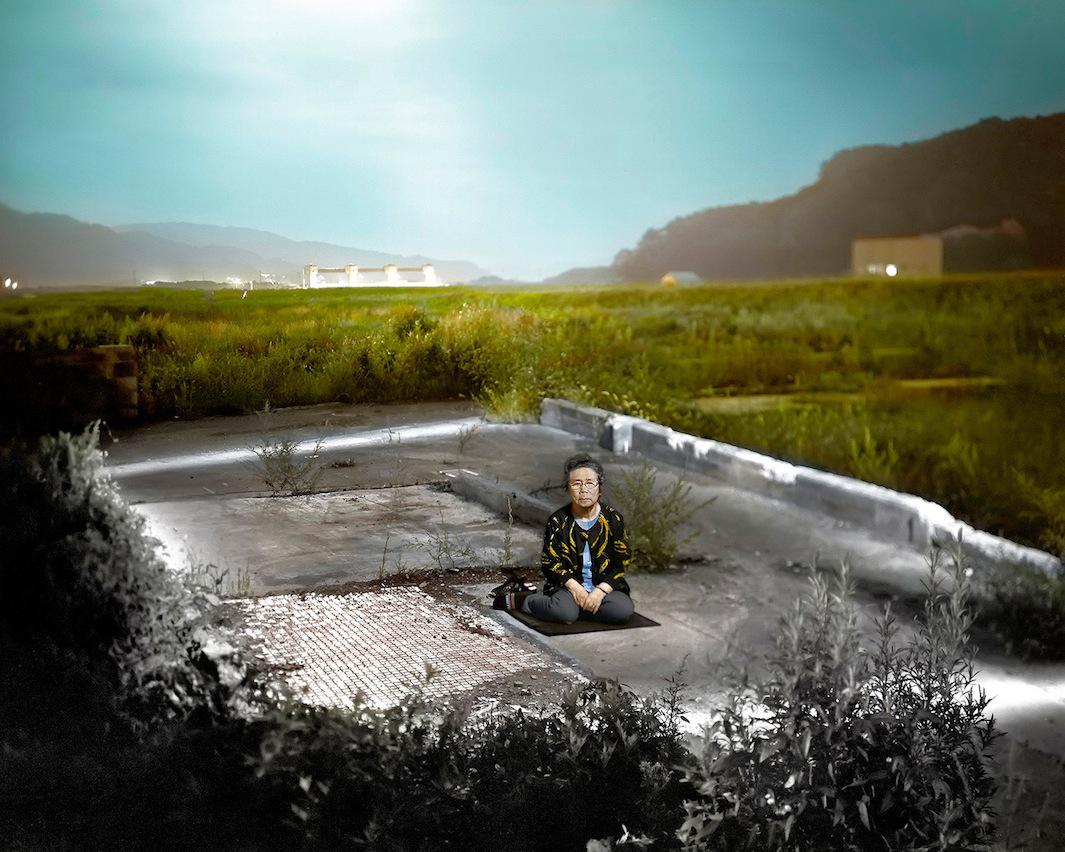 When Chaskielberg visited, 40 percent of Otsuchi's inhabitants were still living in container-type temporary houses. Otsuchi is a very small town, and, as a result, its inhabitants regularly passed by the places where their houses had been before the tsunami. But many of them saw those spaces in a new way when Chaskielberg invited them to pose during the night in those empty spaces, remaining silent and motionless for several minutes while he took long exposure photographs for his series, "Otsuchi Future Memories." "This was something pretty introspective for all because they started to remember the past and some were obviously moved," he said via email. "For me, it is important to talk with those portrayed and know their history, and the story of the place where we are taking the pictures."
On that first trip, Chaskielberg met the curator's family, who introduced him to other townspeople who had been affected by the tsunami. On a subsequent trip, Chaskielberg met people through NGOs, civil groups, and students who participated in a photography workshop he conducted. As the word spread about his project, some people approached Chaskielberg independently to be included. He ended up photographing around 20 families over two trips lasting about a month in total. He also photographed objects that he found throughout the city. "These objects have been modified by the power of water, and sometimes they, as narrative elements, are as powerful as it is to portray a person," he said.
Early on in his project, Chaskielberg found a wet photo album inside a box sitting on the side of a road in Otsuchi. "I slowly began to separate the sheets of the album and discovered that the images inside were almost completely blurred. It was shocking for me to discover this album," he said. "It weighed several kilograms and it had a strong smell. It seemed to be more like a dying animal than a photo album."
That photo album became an integral part of Chaskielberg's series. After photographing his subjects in black-and-white, Chaskielberg chose one of the photos destroyed by the tsunami with which to create a custom color palette on his computer. He then used the colors of the destroyed photo to add color to the black-and-white images. "It's a reflection on the tragedy as a whole—the losses, the memory—and my way of seeing the world. These historic images are the bridge to the past I create through the use of colors," he said. "These photographs speak to the way the Otsuchi inhabitants decided to record their lives. From my viewpoint, I try to build a story about the city and its people."
Chaskielberg's work is on display as part of this year's edition of The Fence.