This article originally appeared in Vulture.
It's time to put another summer movie season behind us, and for many in Hollywood, September is arriving none too soon: Several big-budget spectaculars underperformed this summer, and the box office was the weakest it's been in years. Still, if you looked beyond those would-be blockbusters, there were plenty of gems to go see, and they deserve their end-of-summer due, too. Here, then, are the moments and movies that Vulture considered the summer season's finest … and the lowlights we had to muddle through to get to them.
HIGHLIGHTS
Dancing Baby Groot
Why did Guardians of the Galaxy become the summer's biggest hit? There are all sorts of reasons, but here's a key one: It sent the audience out of the movie in a state of absolute delight by ending on a surprising shimmy from one of the movie's breakout characters. When was the last time that a superhero movie concluded with something so joyful?
Patricia Arquette in Boyhood
The first half of Boyhood might as well be retitled Motherhood, because Arquette positively dominates the proceedings with a full-bodied, flaws-and-all portrait of a mom just trying her damnedest to make it. Arquette's never been nominated for an Oscar before, but if we skip forward in time one more year, that ought to have changed.
Tom Cruise dying
There are many things to like in Tom Cruise's performance in Edge of Tomorrow. There's the cocksureness of the first 10 minutes, the cowardly fear of the next 15, and the Cruise-y competence of the rest. But it was endlessly satisfying to see Cruise, one of the exemplars of modern movie indestructibility, get killed over and over and over again. There was a true joy in hearing Cruise squeal (we're going to believe that was Cruise, please don't ruin it) as he gets run over by a Marine jeep.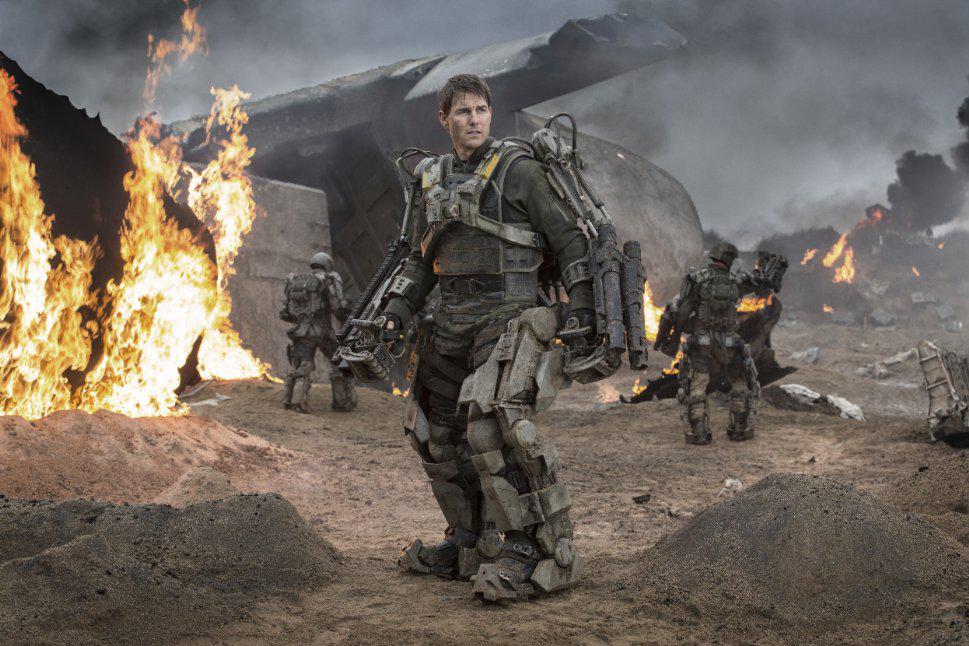 The prologue to Dawn of the Planet of the Apes
You won't even realize how audacious the first act of Dawn has been until the first time a human shows up, nearly 15 minutes into the movie. That's when it dawns on you (forgive the pun) that you've been watching nothing but subtitled, ASL-fluent apes until now, and it's been as compelling as all get-out.
Laura Dern in The Fault in Our Stars
It's impossible not to cry every single time Laura Dern appears on screen in The Fault in Our Stars—the way she does faux cheeriness is utterly heartbreaking. Dern also successfully broadens the world of the Cancer Teens, who might otherwise only exist in a bubble of cutesy text-messages and make-out sessions at the Anne Frank House.
Jillian Bell in 22 Jump Street
Jonah Hill seemed genuinely flustered by the scathing improvisations that Bell (a Workaholics scene-stealer) kept lobbing his way as 22 Jump Street's roommate from Hell. Best of all, the movie knew exactly what it had, and kept finding more and more for Bell to do as it went on.
The anticipation of Godzilla
There's nothing as soul-deadening as watching two computer-generated beasties grapple in a fight where each seems to be invincible, but Godzilla cleverly delays its big battle to the very end and shows only enough to have you salivating for more (and cheering when you finally get it). How fitting that we'll have to wait several years for the sequel, too.
Chadwick Boseman in Get On Up
This James Brown biopic flew a little bit under the radar, and that's a shame because Chadwick Boseman's central performance is every bit as good as the Oscar bait that typically gets nominated in this genre. The man has charisma to spare, so why hasn't Hollywood offered him anything since, aside from a supporting part in a Gerard Butler movie coming out in 2016?
Zac Efron and Zac Efron's abs in Neighbors
Shirts off to Zac Efron's pitch perfect performance as the nightmare frat brother next door in Neighbors. "He looks like something a gay guy created in a lab," says Seth Rogen when he first sees Efron.
Snowpiercer
Sci-fi summer movies need not be brain-dead, as Bong Joon-ho's apocalyptic allegory ably proved. A nice counterweight to big-budget disasters like Transformers: Age of Extinction, Snowpiercer could also boast the summer's best villain in Tilda Swinton's wild, campy, toothy political stooge.
LOWLIGHTS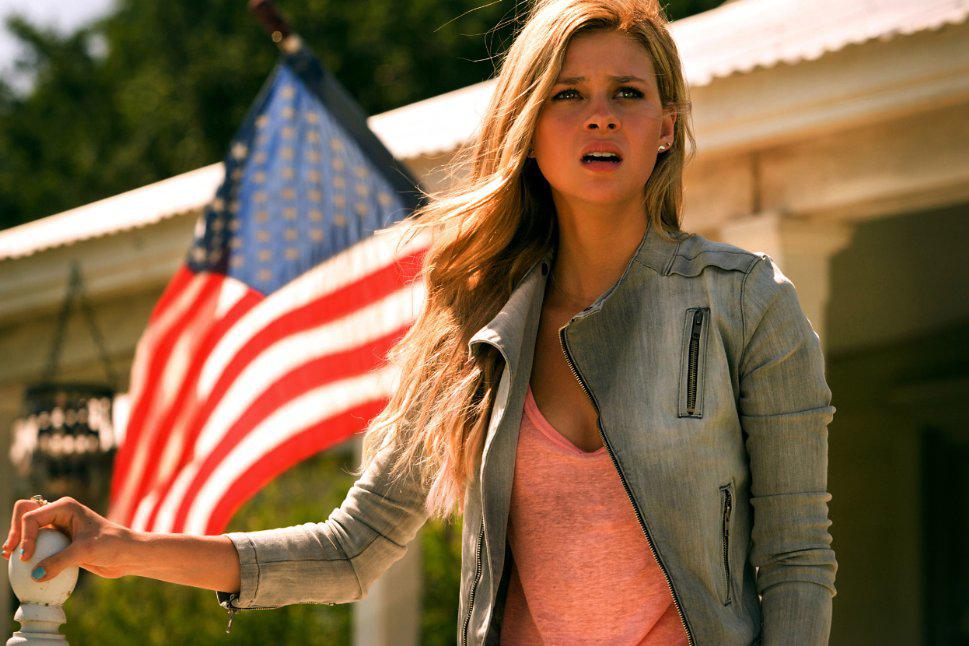 The creepy daughter stuff in Transformers
Every single thing in Transformers: Age of Extinction was pretty awful, but let's save a special spotlight for the movie's gonzo decision to spend most of its human dialogue scenes on the fuckability of Mark Wahlberg's underage daughter. It's not enough that she's objectified throughout—at one point, her boyfriend literally pulls out documents proving that it's legal to fuck her. Who thought this was a good idea?
The perils of world-building in The Amazing Spider-Man 2
Can't a superhero sequel stand alone? Sony was too eager to spin more films off of its Spider-Man franchise, but the result was the dreadfully overstuffed, cynically made The Amazing Spider-Man 2, where characters behaved erratically simply so they could plant plot points for other movies down the line. Spidey 2 was so roundly rejected, though, that now those plans are in doubt. One at a time, folks.
The cello in If I Stay
There is no reason to worry over the plot about If I Stay, which is essentially a Fault in Our Stars knockoff with questionable fake hair. But here is how it ends: Chloë Grace Moretz leads an intergenerational campfire sing-along of the Smashing Pumpkins song "Today." On her cello. You have not seen Chloë Grace Moretz's Smashing Pumpkins Cello Face, but we have, and we will be haunted for all our days.
Megan Fox's face in Teenage Mutant Ninja Turtles
Fox has never been one of our most expressive actresses—she's far more wiggly offscreen, where she regularly lobs provocative truth bombs into her interviews—but that doesn't excuse her startlingly frozen face in TMNT. Botox, fillers, Restylane … Megan Fox, you are 28 years old, and this has gotten out of hand. Ease up!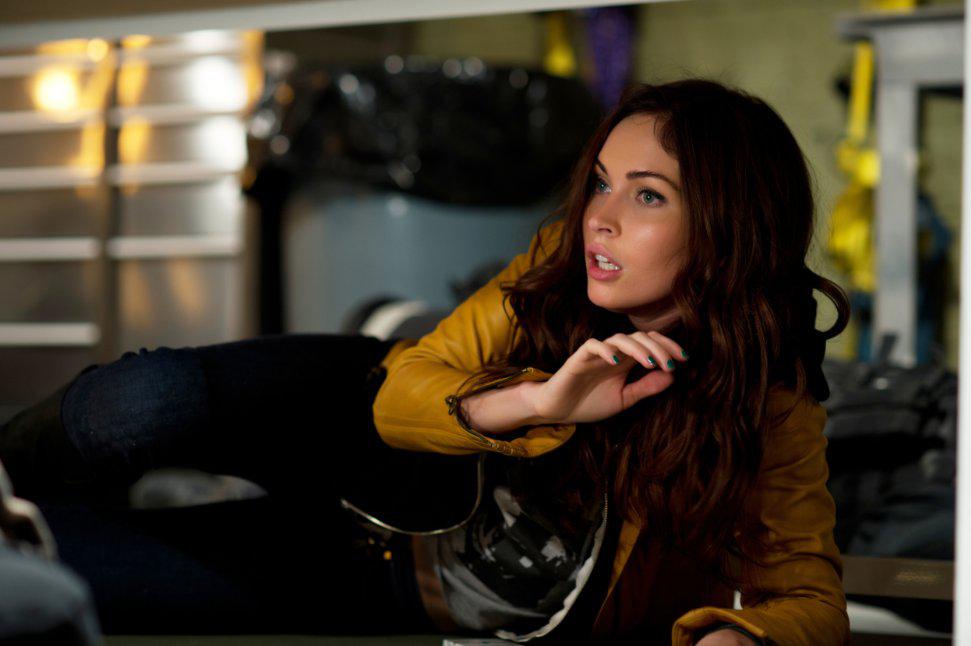 All the stock footage in Lucy and The Giver
Guys, it's considered stock footage BECAUSE it's so painfully generic. When you have a star like Scarlett Johansson or a cast that includes Jeff Bridges and Meryl Streep, just leave the camera on them. Your Getty Images bill will thank you.
"The cloud"
If Sex Tape had a villain, it was "The Cloud"—both a concept and real-life network of servers that, while extremely important to the movie, was also one that no one involved with the movie seemed to understand. This is somehow worse than when Mark Wahlberg was being chased by scary wind in M. Night Shyamalan's The Happening.
The romance in Magic in the Moonlight
In Woody Allen's latest comedy, the age difference between Colin Firth and Emma Stone is unsettling enough, but their antagonism doesn't produce any sparks: He relentlessly negs her in every scene, and Allen must keep Stone at such a reserve (so as not to spoil key plot points) that we never quite understand how she feels about Firth. By the end, when the film swerves awkwardly into romance, it's the last thing you're rooting for.