Fast food in the United States has never looked more strange, scary, and pervasive than it does in photographer Susana Raab's series, "Consumed." Since 2004, the Washington, D.C.–based photographer has been traveling on and off throughout the country capturing the disturbing signs of a culture built on unhealthy habits.  
The idea for Raab's series originated the summer before she started graduate school at Ohio University when she read Eric Schlosser's book, Fast Food Nation, which explores the evolution and impact of fast food in the United States. "I guess before that I thought it was bad and the food was unhealthy, but I hadn't seen the statistics or thought about how that manifested itself across American society," she said. "Even if you don't eat fast food, it affects you because you're going to be paying for someone's diabetes treatment, or you're subsidizing the corn that goes into the food. There all these issues involved and that's what the book helped me articulate in my mind so I could process that into visuals."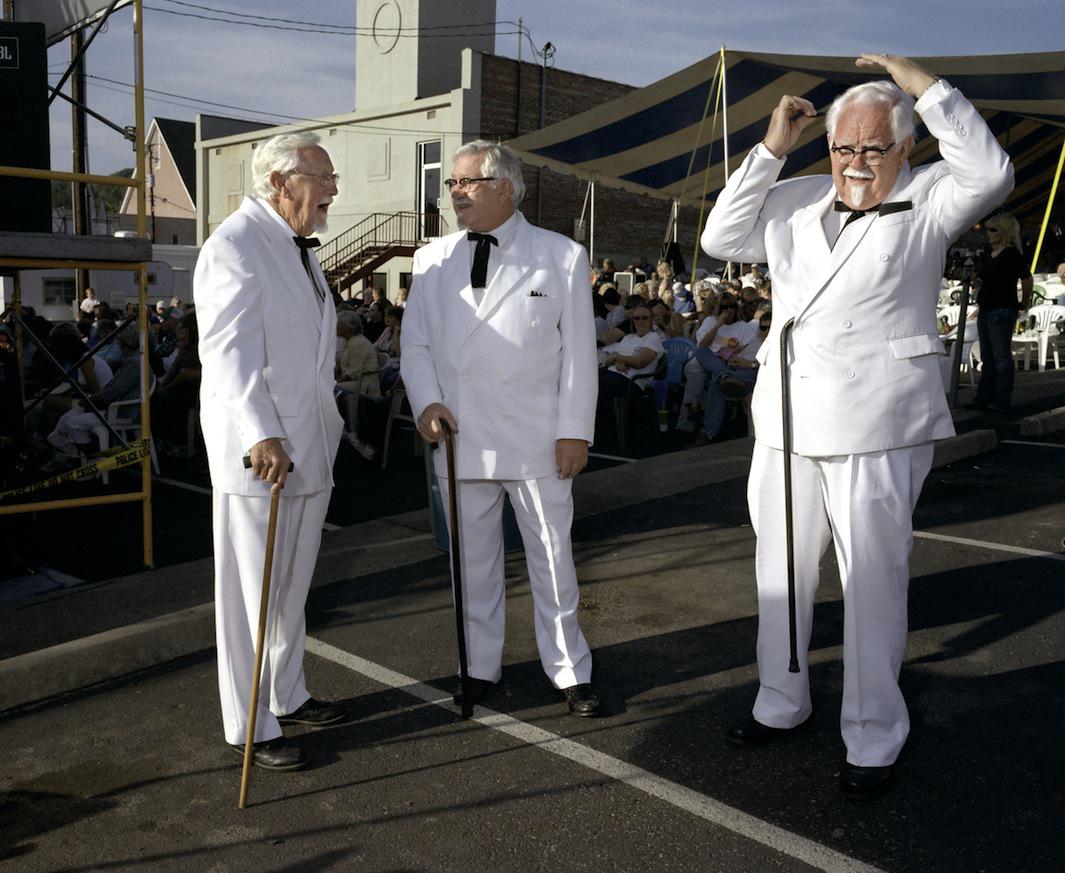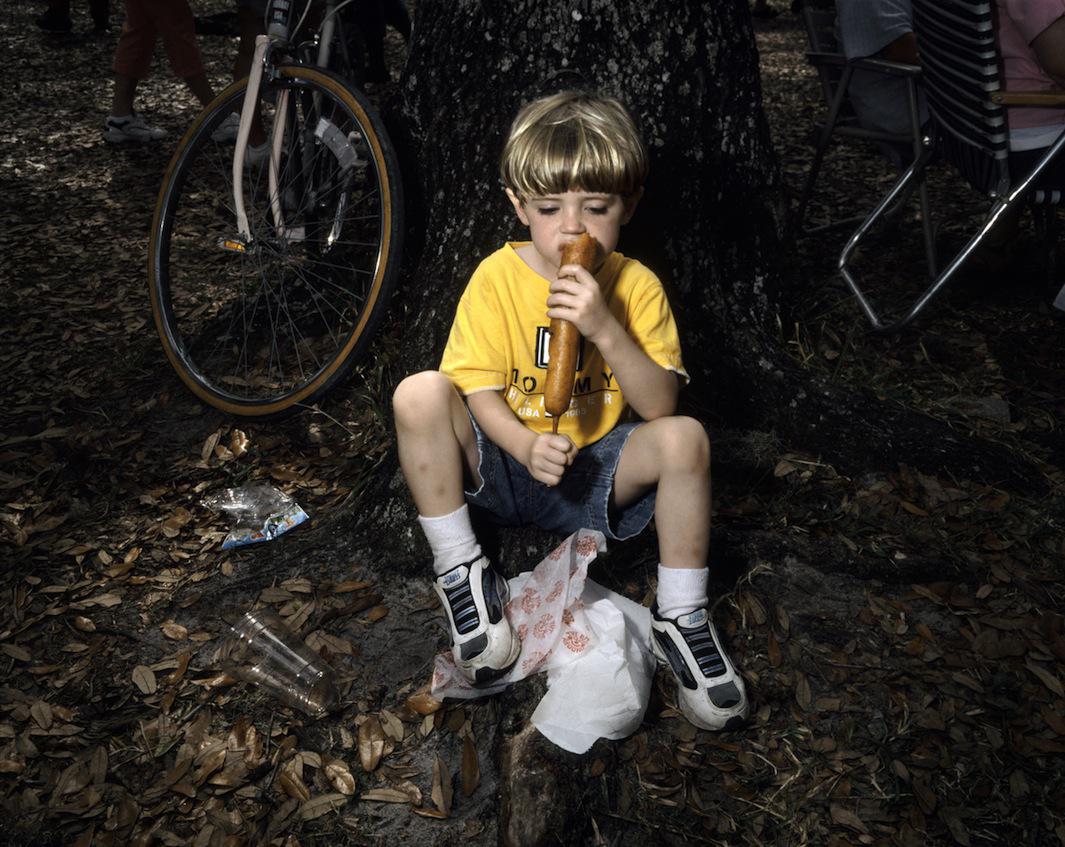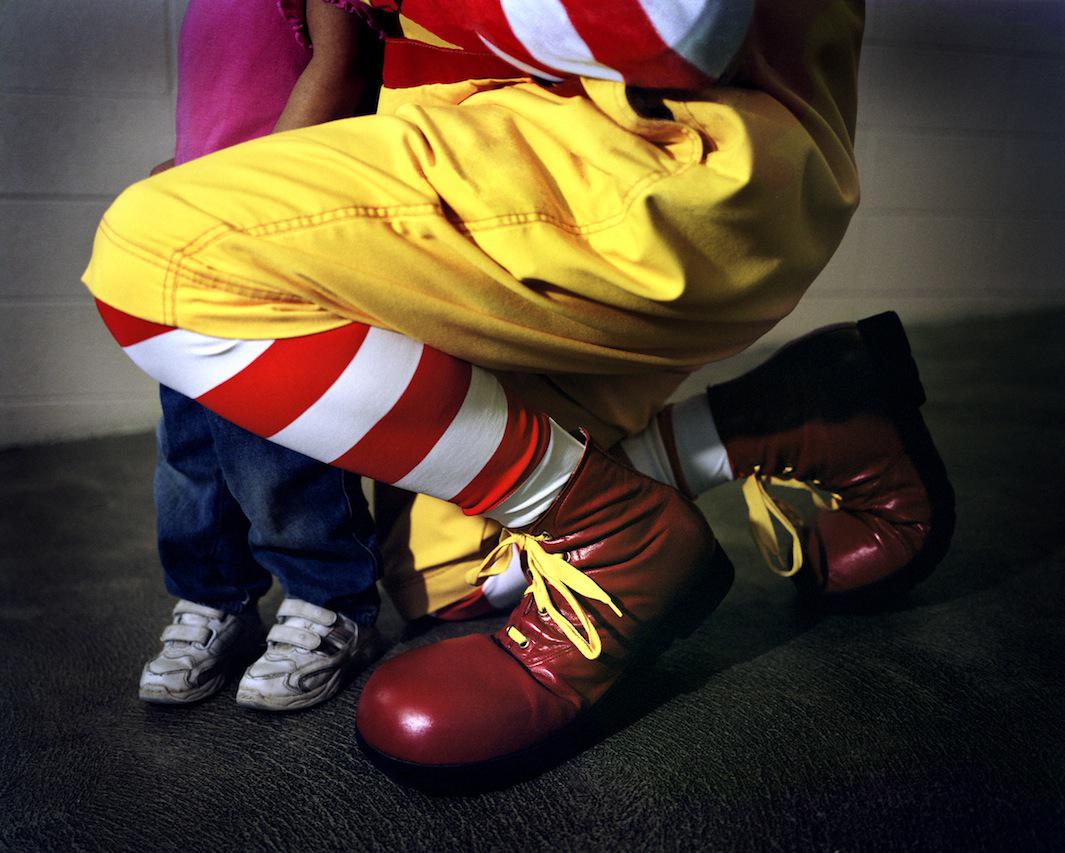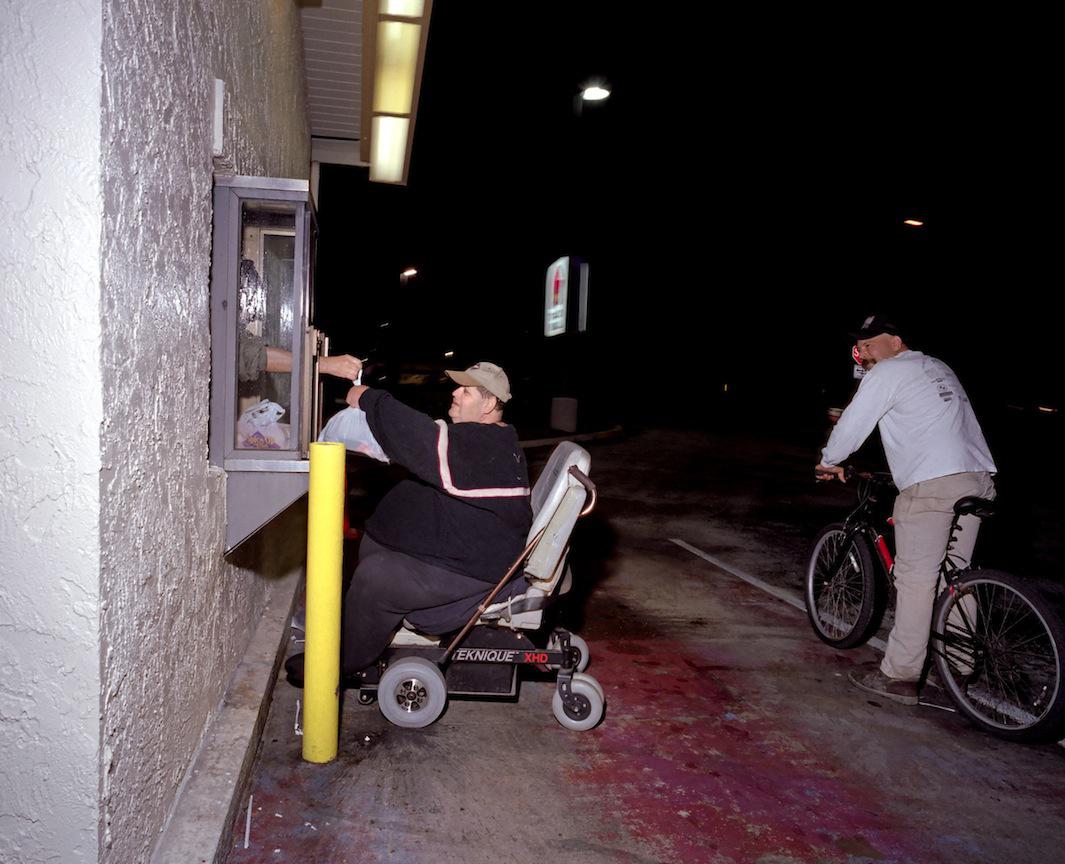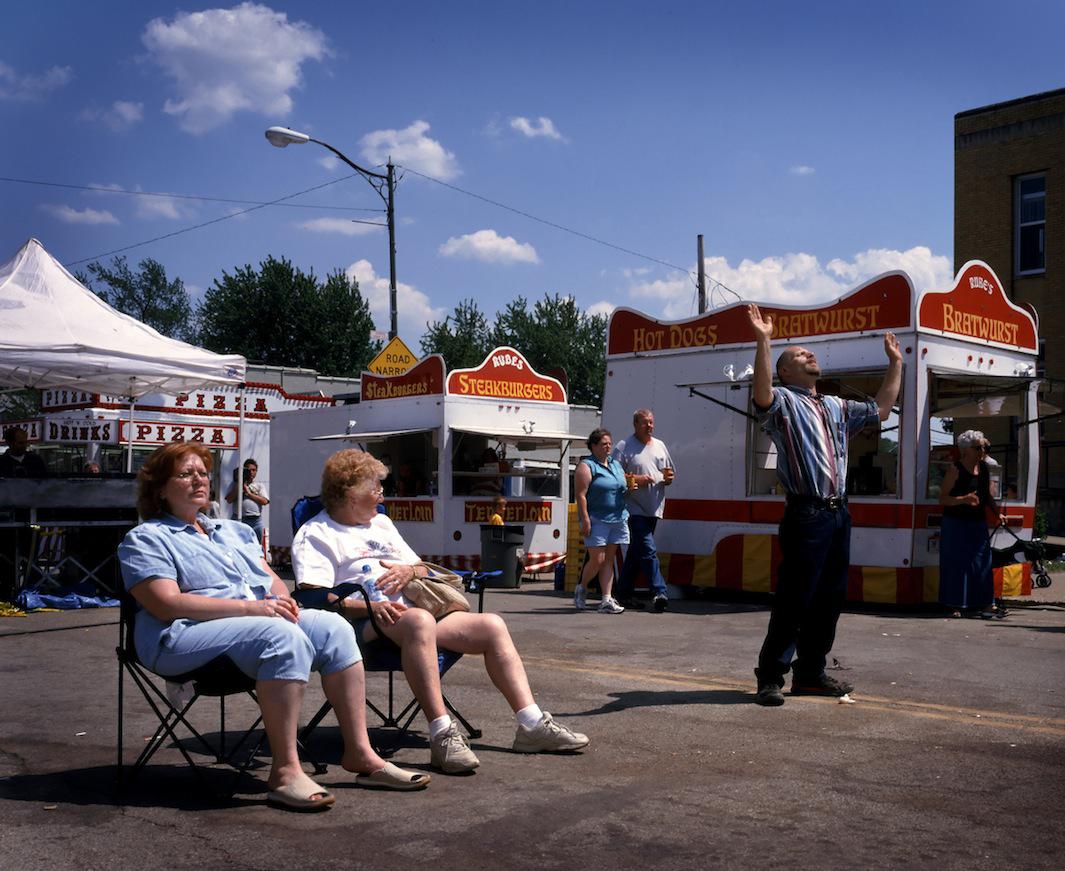 In Ohio, Raab started seeing signs of fast food everywhere she went: trash overflowing a local street festival, for instance, or a sinister-looking Ronald McDonald at a fundraising event, or a man enraptured at the Wild Turkey Festival. Eventually, Raab started looking outside the state for subjects, including Nathan's Hot Dog Eating Contest in New York and the World Chicken Festival in Kentucky. She also captured the habitual happenings at fast food establishments—which often proved just as bizarre as the costumed festivals—and the ubiquitous iconography of restaurants like McDonalds. "There's a disconnect in what we're doing to ourselves, not just our bodies but our landscape. We're a nation of strip malls and awful plastic things made in China," she said. "I'm not judging anyone individually, but as a society we've just become overrun by fast food."
Raab plans to continue the series by photographing in states west of the Mississippi. But she's in no hurry: Perhaps fittingly, she's fine with taking things slow. Meanwhile, Raab hopes her photos makes people laugh and think about some serious issues. "Just like any problem, awareness does a huge amount to begin to resolve it. I hope these photos make us more aware so we can raise children who are even more aware and then we can have laws or just make personal choices that are healthier," she said.