During the golden age of Hollywood, the excitement of going to the movies wasn't only about seeing the stars on screen. It also meant spending time at the neighborhood movie theater, an architecturally ornate center of the community's social life.
Photographer Stefanie Klavens has long been interested in 20th-century American popular culture, specifically its aesthetic qualities, and has created a photographic series of iconic movie palaces titled "Celluloid Dreams."
As a child growing up in Baltimore, Klavens said she would often go to the Senator Theatre and was attracted to its Art Deco style. She studied photography at the Museum School in Boston, lost interest in the craft after graduation, and then later picked it up again, focusing mostly on night photography and shooting Americana. With their graphic qualities, neon lighting, and architectural detail, movie palaces proved to be a perfect mix of the two ideas.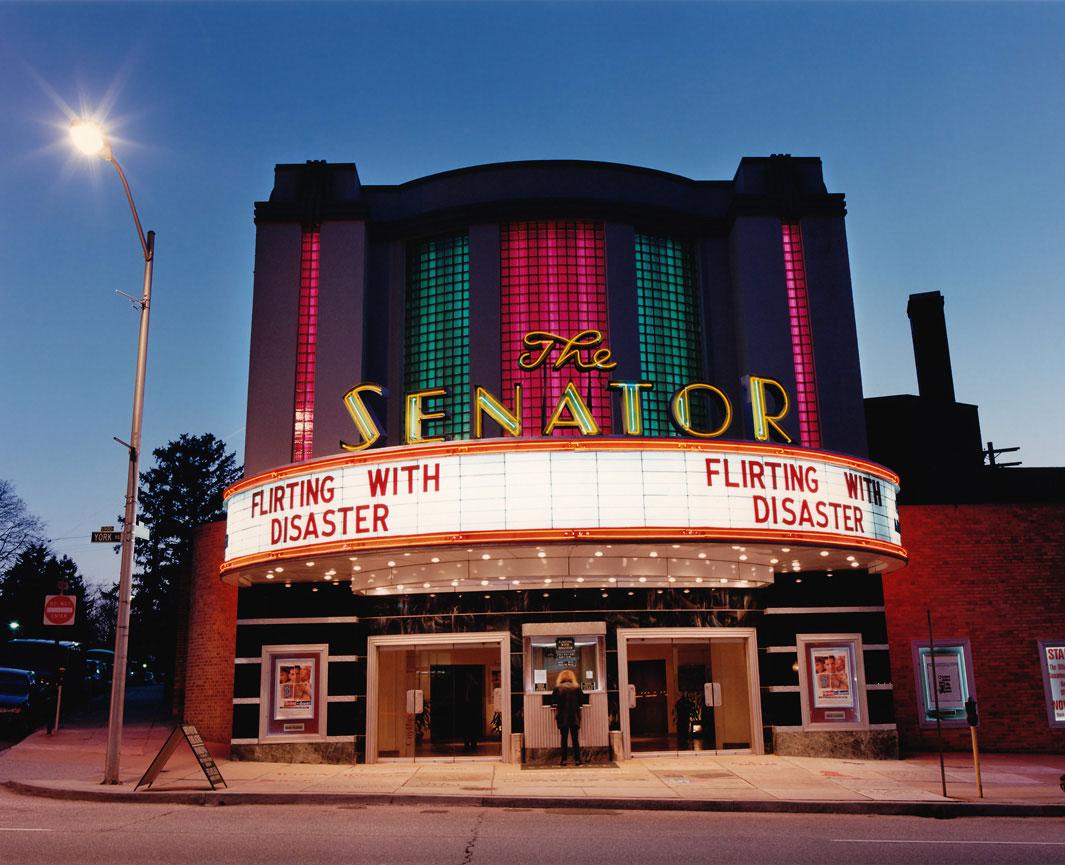 One of the first images she took for the series was of the Senator. "It is the one where I really began to consciously think about movie theatres as a subject matter within the vast amount of subject matter that encompasses the culture and design of midcentury America," Klavens said.
The images are shot on film with a Hassleblad camera. Klavens said when the project really got going, around 2000, she wasn't happy with digital cameras and has since experimented on shoots by using both film and digital cameras. She said she enjoys the mixture of man-made lighting and fading daylight, something that to her is better seen on film.
"It just didn't feel the same," she said about shooting digital. "The process of taking the picture, the method of working … it just didn't feel right."
For the most part, gaining access to the theaters has been relatively simple, with most managers and owners agreeable to Klavens documenting the movie palaces.
"Sometimes they just show me where the light switches are and say 'The door locks behind you so make sure you have your stuff with you when you go,' " she said laughing.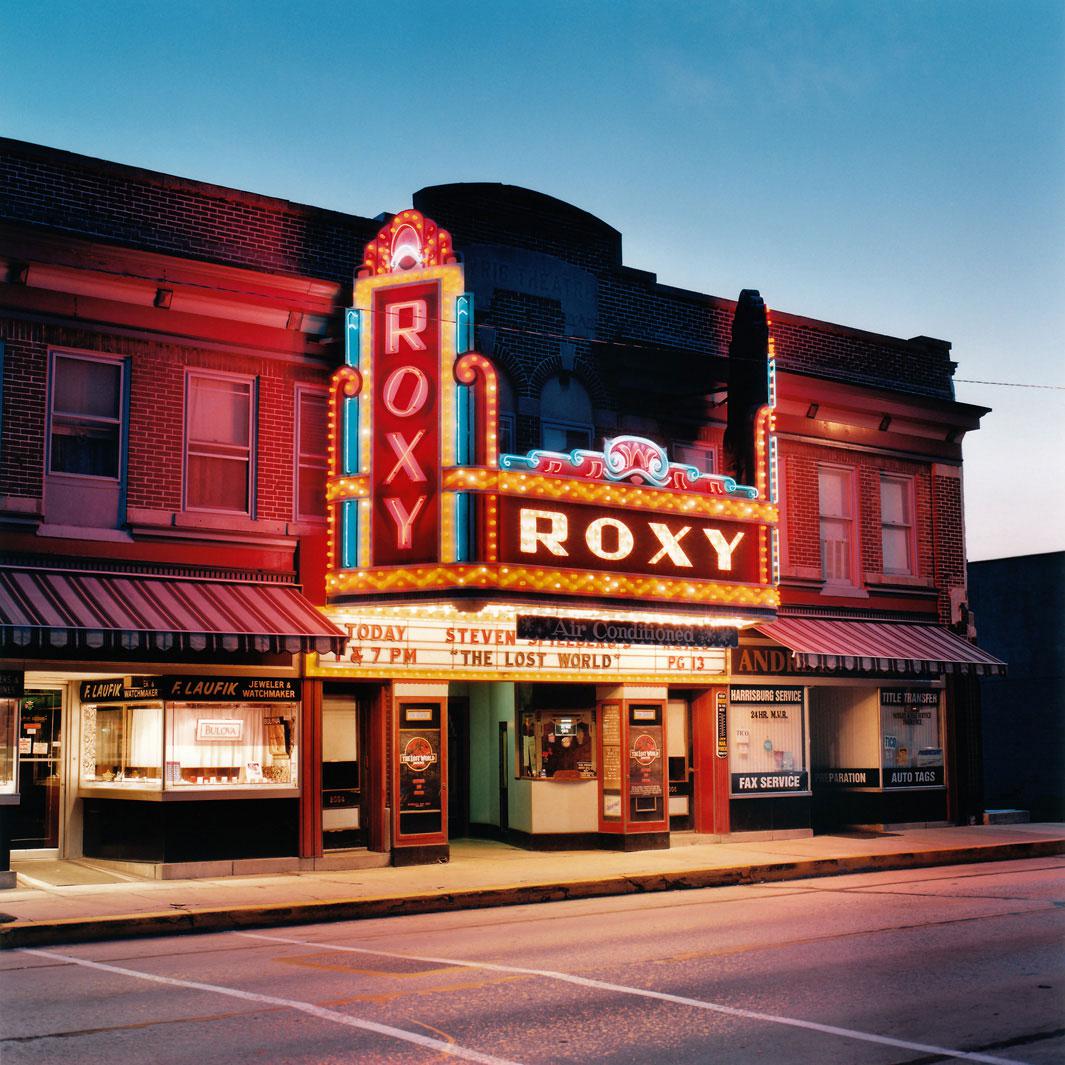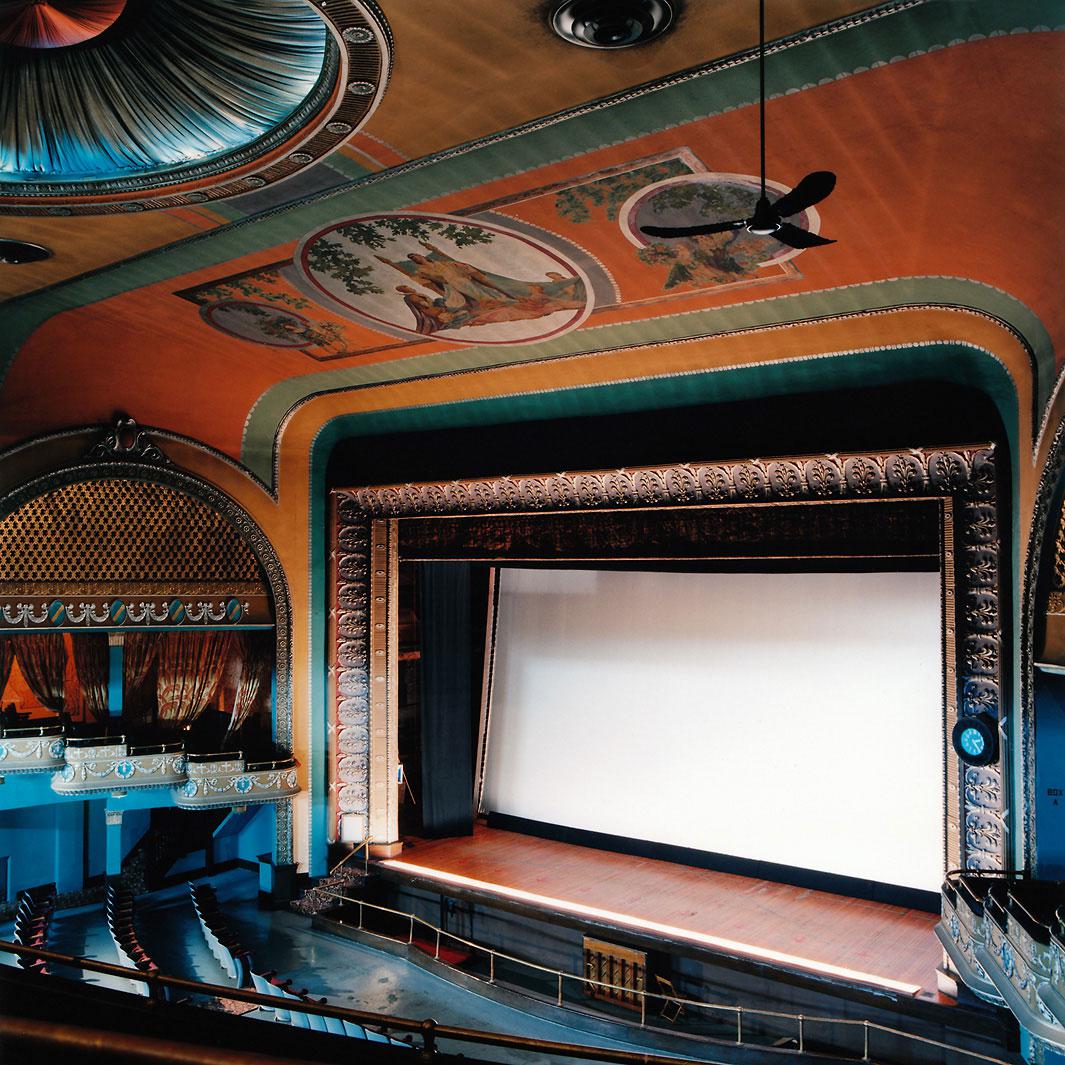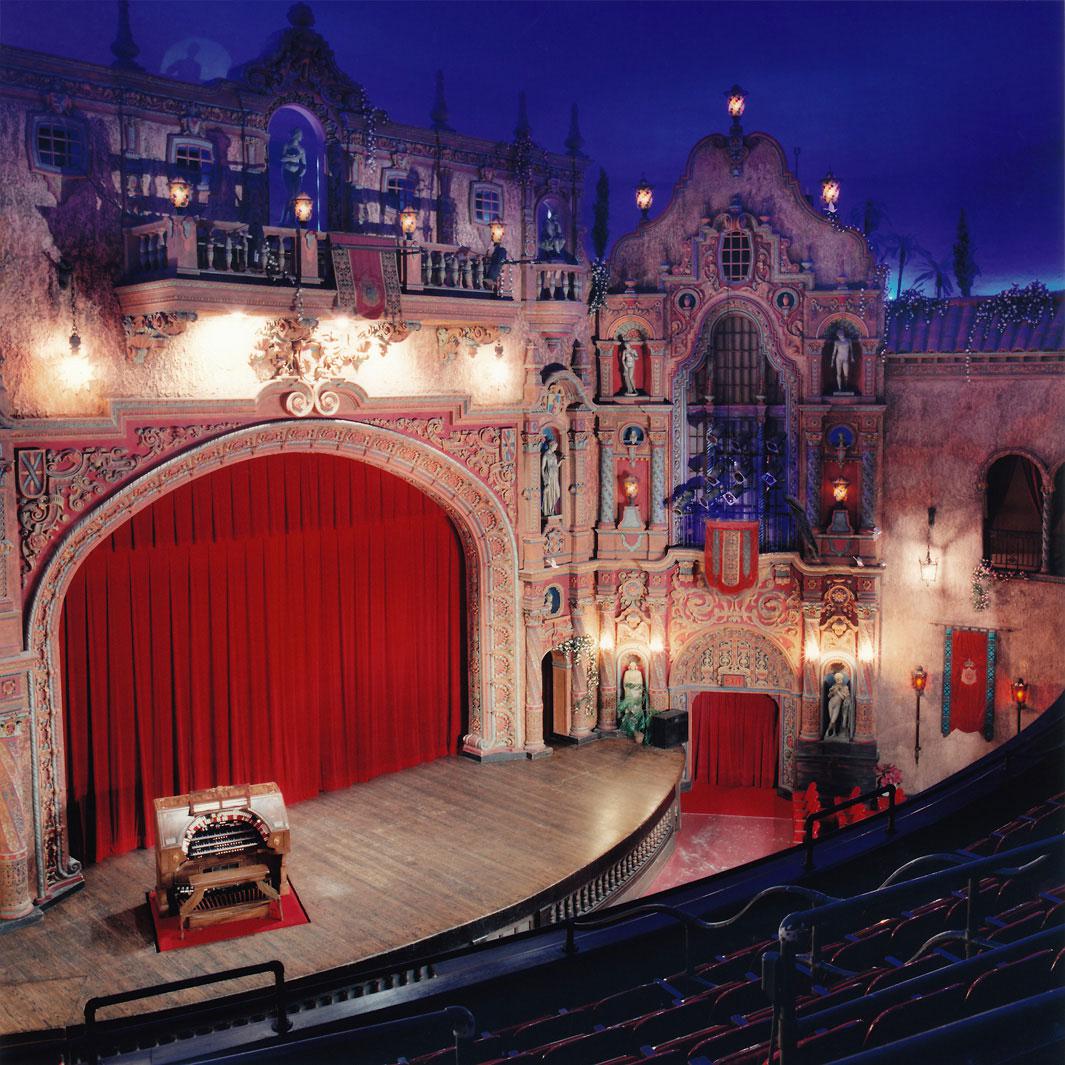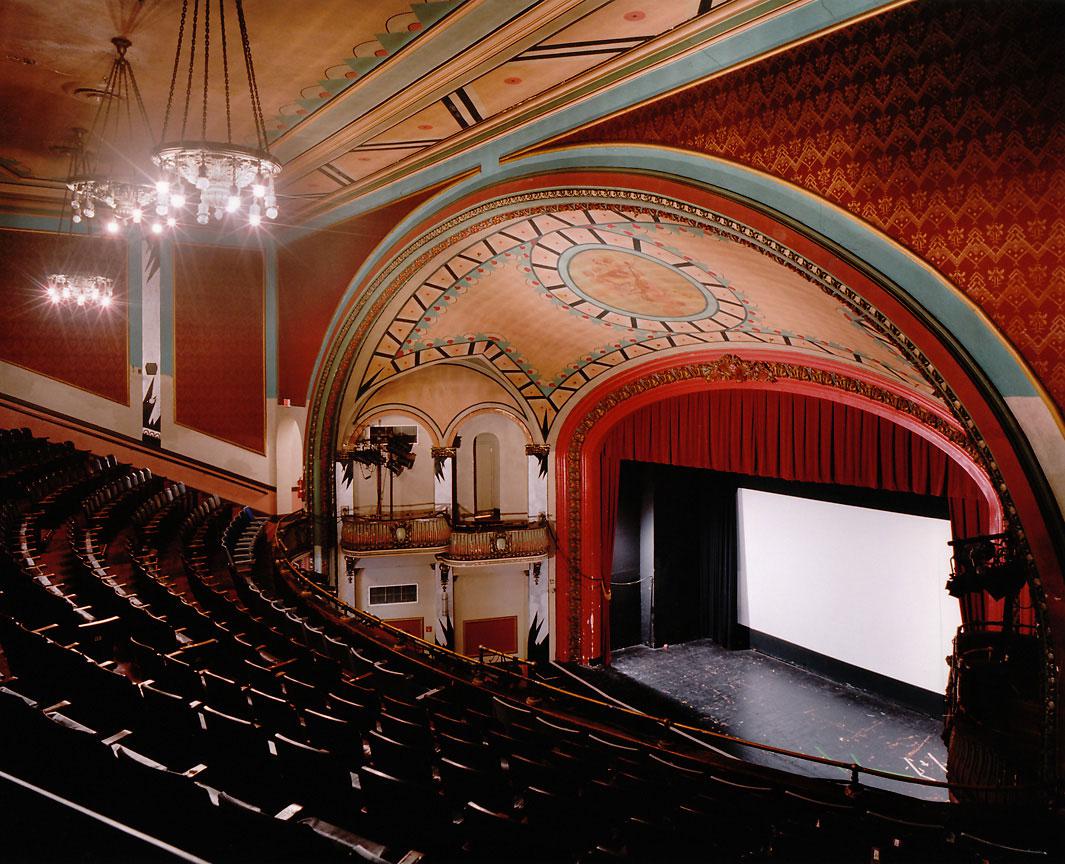 Most of the images have been taken on the East Coast since it's relatively easy for Klavens to travel from her home base of Boston. She'd love to explore the theaters on the West Coast, specifically those in California, but said funding it was tough and made travelling difficult. She tries to piggy-back shoots whenever she knows she'll be visiting a new city.
It's a series that also has a sense of urgency: As neighborhoods change, so do the theaters, often demolished in favor of more practical, modern theaters, or simply to make space for something else.
"Some [theaters] I've wanted to photograph have been demolished before I've been able to get to them," she said. "Of course it's always a disappointment to have missed documenting them and to see a great piece of the past disappear."
Klavens is hoping to turn the project into a book, and, whenever she exhibits it, she includes a bit of text with the history of the theaters she has photographed that accompany the images.
"I'm interested in providing information to those who already have an interest in the subject matter, as well as expanding the thought process for those whose curiosity is piqued by seeing the work," she explained. Either way, the work resonates with those who see it.
"The subject matter really seems to strike a chord with the public and people often talk to me, with great enthusiasm, about a theater remembered or perhaps long gone from their hometown."

Celluloid Dreams will be on view on The Fence at Photoville in Brooklyn until October.