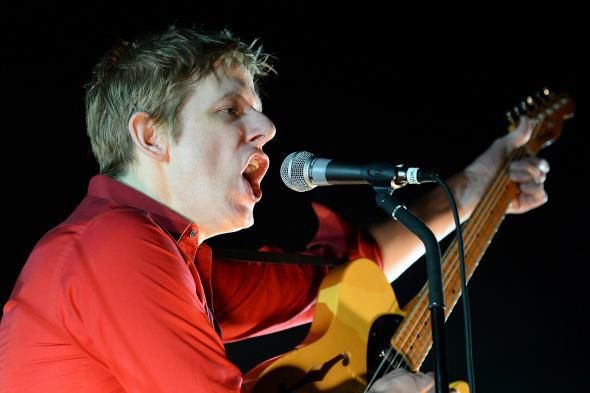 We've already heard a couple tracks from Spoon's forthcoming album, They Want My Soul, the rocking, "Jumpin' Jack Flash"-esque "The Rent I Pay" and the breezy "Do You." Now, fresh off releasing the video for "Do You," they're back with a new single.
If "Do You" centers around a question of romance versus religion ("Do you want one thing or are you looking for sainthood?" the chorus asks), "Inside Out" finds Britt Daniel giving his answer. Over airy synths and twinkling harps, Daniel sings, "I don't make time for holy rollers/ There's only you I need/ They do not make me complete."

As the song's title suggests, it's less straightforward than the previous two songs, with an extended metaphor about a lover's gravitational pull and a sound that's, at first, more like the bouncy psychedelia of the Flaming Lips than Spoon. But though its light, ethereal orchestrations might gesture toward the heavens, the arrangement is grounded in the kind of pared-down groove that remains the band's signature. It's a sound that aims for the best of heaven and Earth.

---