Growing up, both of Miho Aikawa's parents had full-­time jobs, which made it difficult for the family to find time to spend together. As a result, it became a rule that they would gather for a family dinner whenever possible. "As a teenager, I was unconcerned about the importance of that family rule. However, now I understand that the dinnertime we had together as a family had irreplaceable value to all of us, and it meant a lot," Aikawa said via email. "Having dinner is not just about eating food, and dinnertime portrays more aspects of our lives than lunch or breakfast would, since the term dinner refers to the main meal in a day. Even if the food provides the necessary nutrition, that alone is not enough. The question is: 'What is a quality dinner?' "
More than four years ago, Aikawa decided to explore the many manifestations of modern dinners by photographing people eating in New York, focusing specifically on "private dinner moments, which take place regularly and more often." She found subjects through friends and asked them to eat as they normally would in order to better reveal "part of the person's lifestyle." What she found was that dinner today involves a lot of multitasking and, increasingly, a lot of media consumption. "The spread of the Internet, computers and cellphones in recent years has given people many methods of communication, and dinner has lost its original essence as an occasion to socialize with others," she said.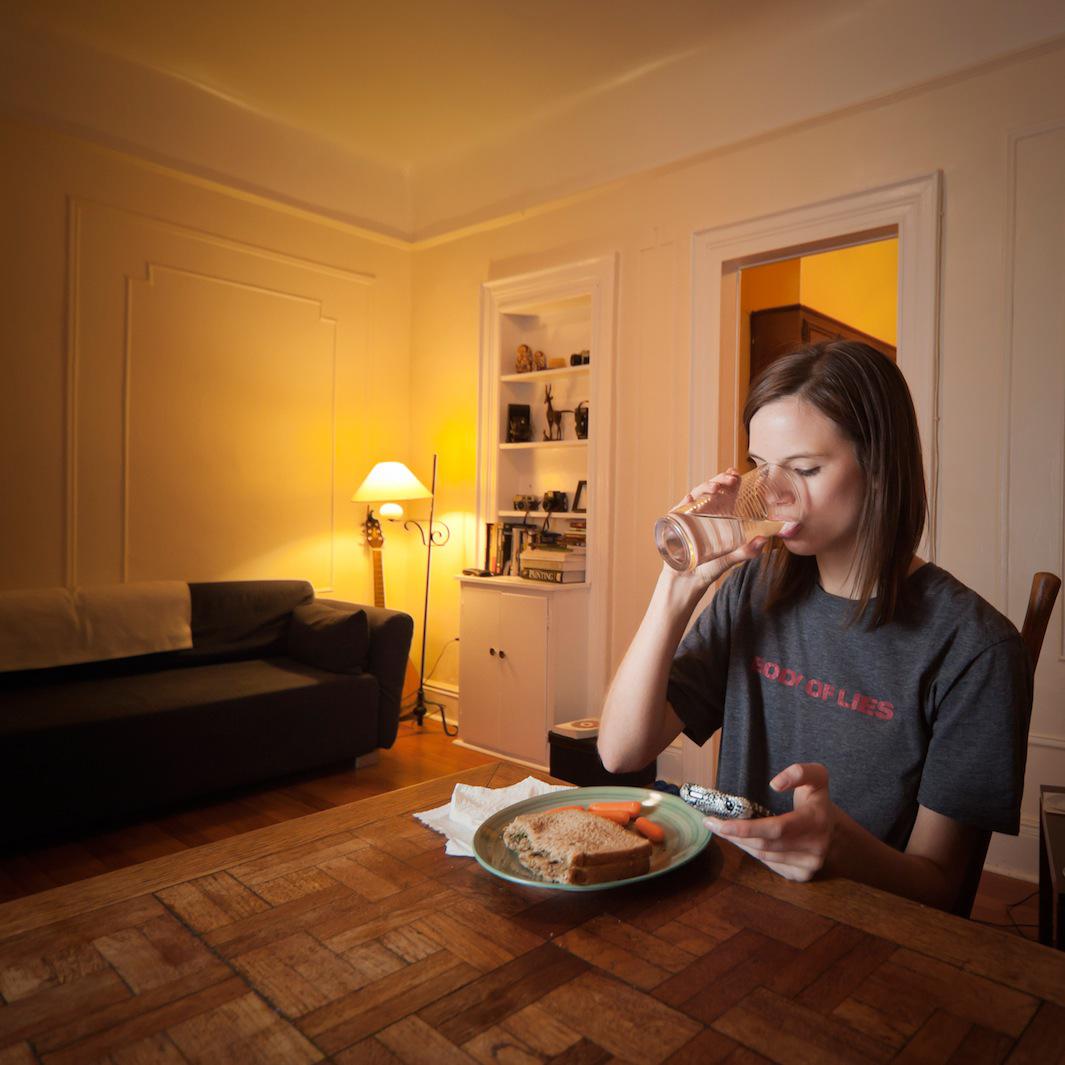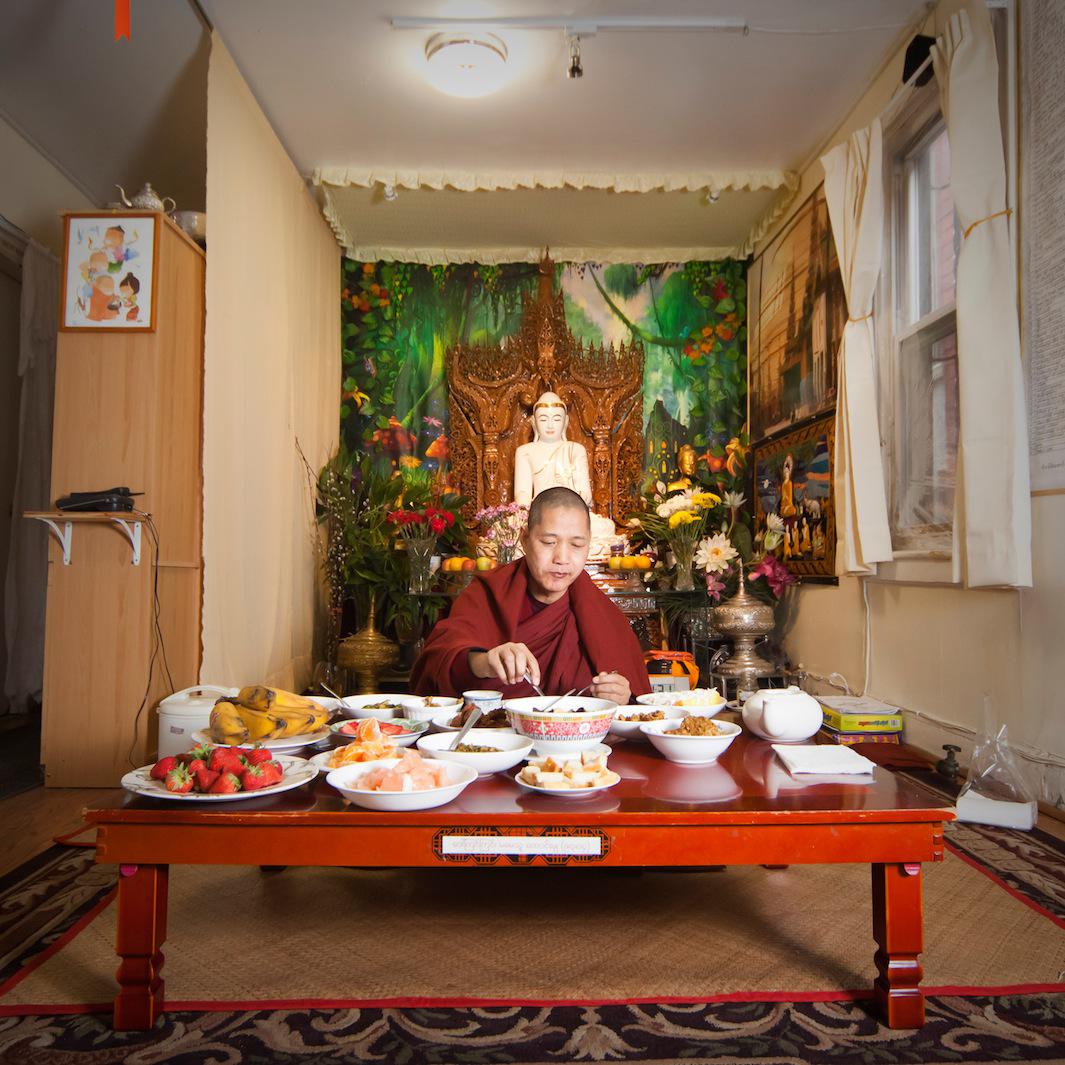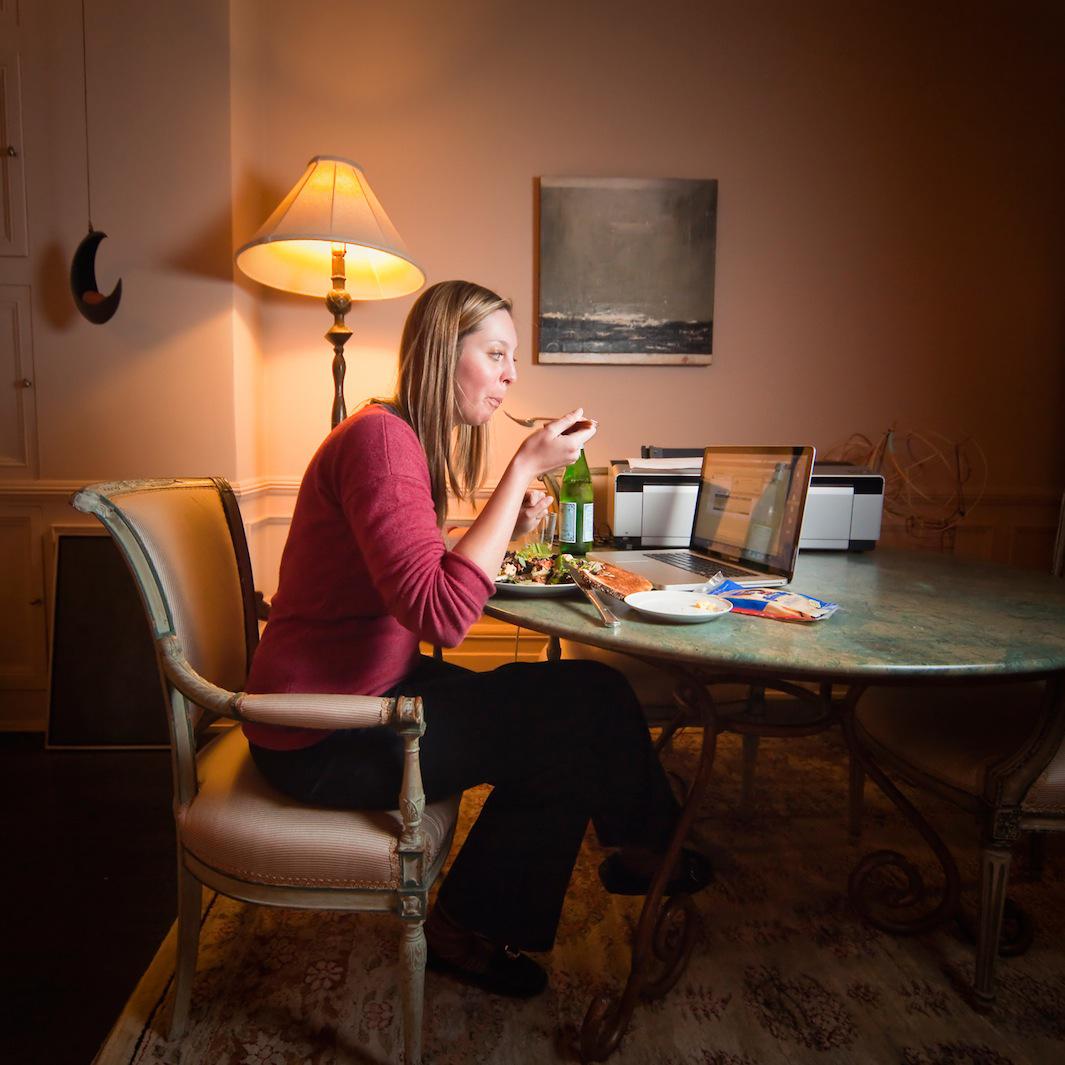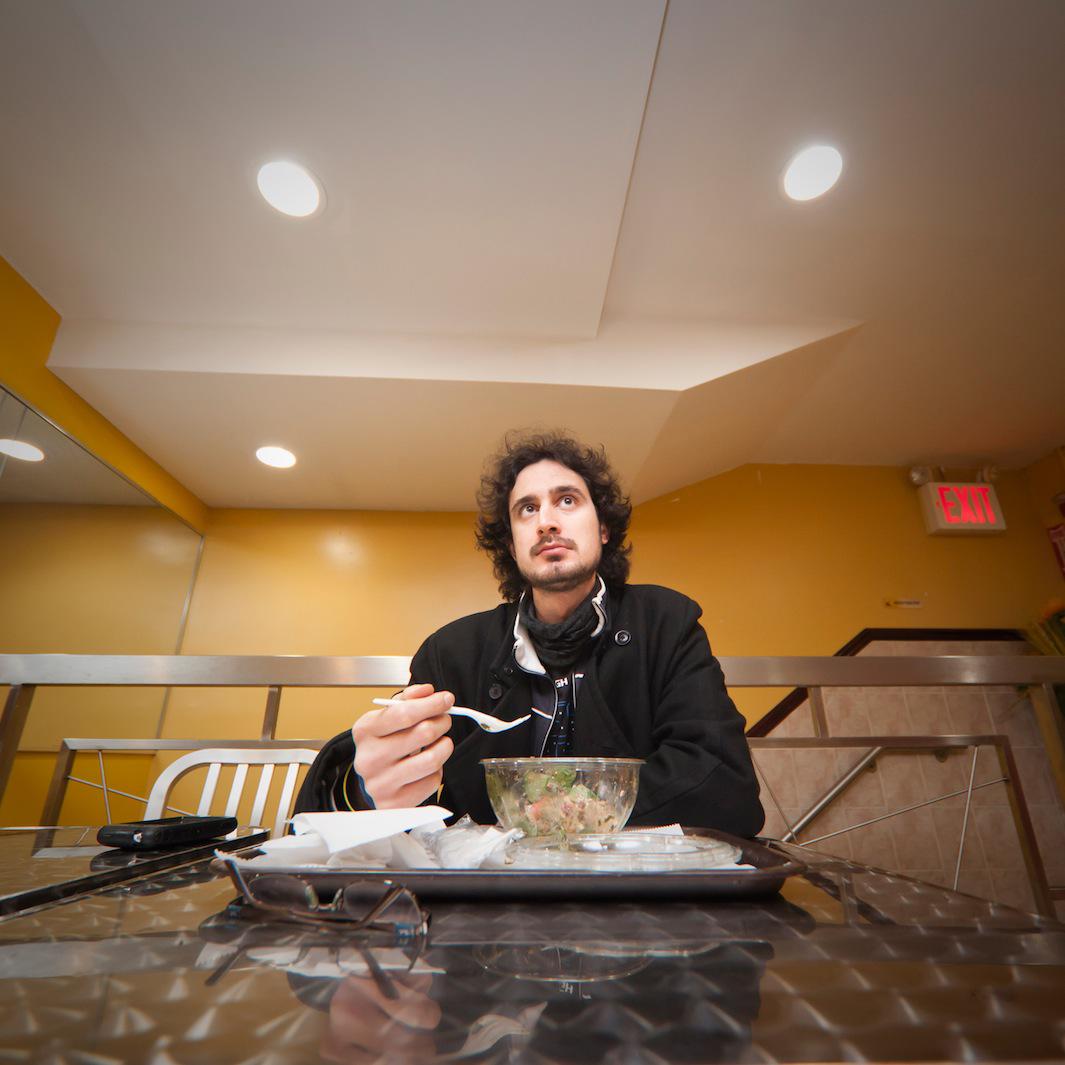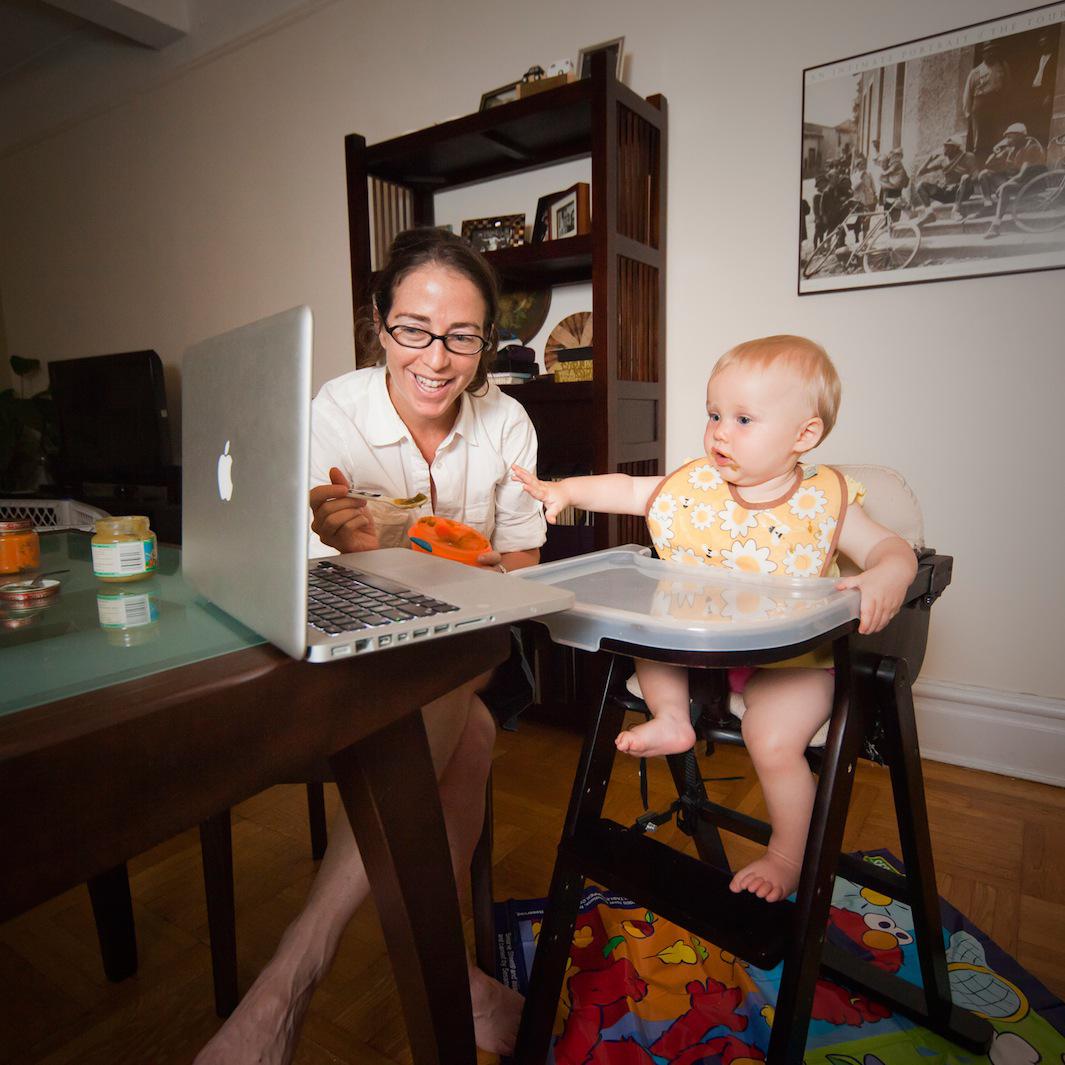 Some of Aikawa's subjects still used dinner as a time to socialize, but over the computer or phone rather than in person. "I don't think having dinner with a cellphone and a laptop is bad or wrong. One of my subjects was talking with her grandmother via Skype during the dinner and I think that can enhance the pleasure of the table," she said.
Two years after Aikawa began her project in New York she started photographing dinners in Tokyo. "So far, dinner situations are similar in Tokyo and New York, possibly because both are metropolitan cities," she said. "Japanese people tend to be shy in front of the camera, and many people are hesitant to expose their private moments such as dinner time. So it is a little bit more difficult to find subjects in Tokyo."
Though Aikawa hopes her photos challenge viewers to think about their dinner habits, she doesn't think they necessarily need to change them. Whether it's enjoyed alone or in groups, at home or on the go, early in the evening or after midnight, dinner is still a fixture in our daily routines. "I wouldn't say that dinner is becoming less important to our lives. I think its role has changed. People need to eat something and not many people skip dinners," she said.
Aikawa's series, "Dinner in NY," is on display in this year's edition of The Fence at Brooklyn Bridge Park through October. You can follow her on Twitter and Facebook.