Photographer Maija Tammi's interest in the visual interpretation and reinterpretation of words and ideas was a driving influence behind her series "Removals."  Started in 2011 as part of a one-year project with the photography collective 11, Tammi ended up working on the project until 2013 with a focus on redefining the idea of illness.
"If you tell someone to draw a telephone, people still draw one with a dial, and not as a cellphone," she said during a recent trip to Santa Fe, New Mexico. "I started thinking of visual ideas of sickness and how usually people think about dying people … I wanted to change that point of view."
Instead of focusing on people, however, Tammi decided to instead concentrate on objects that were removed from a person's body due to illness or necessity.
She contacted a hospital in Finland and asked if she could photograph objects removed after surgery. After dealing with some bureaucracy, she was granted permission but the parameters were tight. Tammi would work in the hospital and wait (usually in a coffee break room for staff) for a phone call from the operating room telling her the item had been removed and would be ready to document. Because certain things, such as cancerous tumors, need to be examined right away, Tammi would typically only have a few minutes to take the shot, either in a corner of the operating room or an adjacent operating room. To light the images, she used the operating lights in the hospital.
Another thing that made the work less complicated was the lack of permission needed from the patient. "The moment the object is removed from the body, it's the property of the hospital," Tammi said. 
After a while of shooting items such as gall stones, goiters, breast cancer tumors, and amputations, Tammi contacted a larger hospital in order to begin documenting objects less common, such as brain tumors.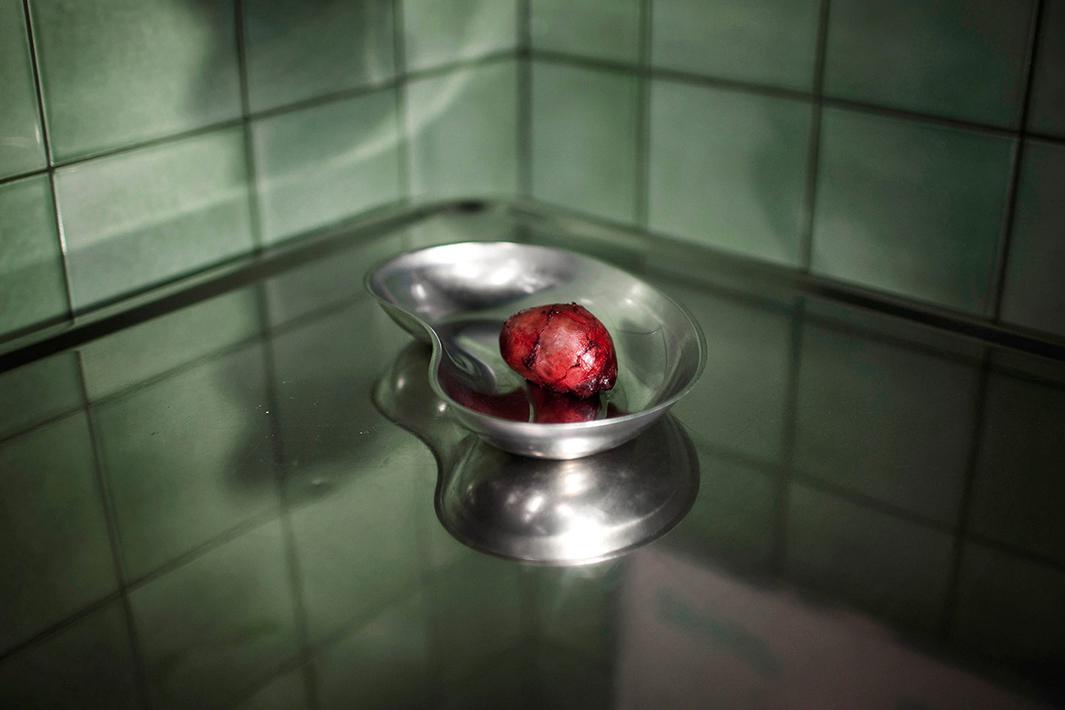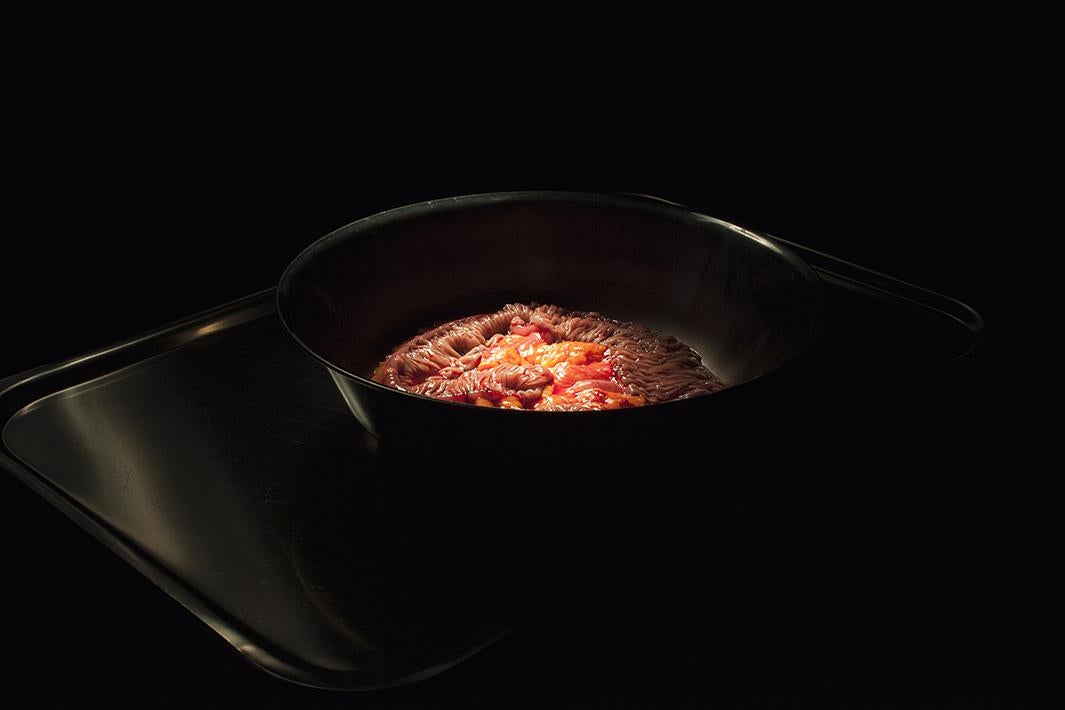 It all sounds somewhat morbid and perhaps gruesome, but Tammi said from her perspective, having a camera as a barricade between her eye and the object made things much easier. 
"When I'm shooting, I don't think anything can disgust me," she said.
That sentiment is often shared by the viewer when looking at her work—at first."People find them really visually pleasing when they don't know what's in the photo," she said. "They sometimes change their mind when they find out."
Tammi began studying photojournalism in school and slowly began moving towards a career as a fine art photographer. Removals, which will be published as a book by Kehrer Verlag, titled Leftover/Removals in September, does have roots in documentary photography, but Tammi said her studies in art photography, specifically abject theory, has been the greater influence in the work.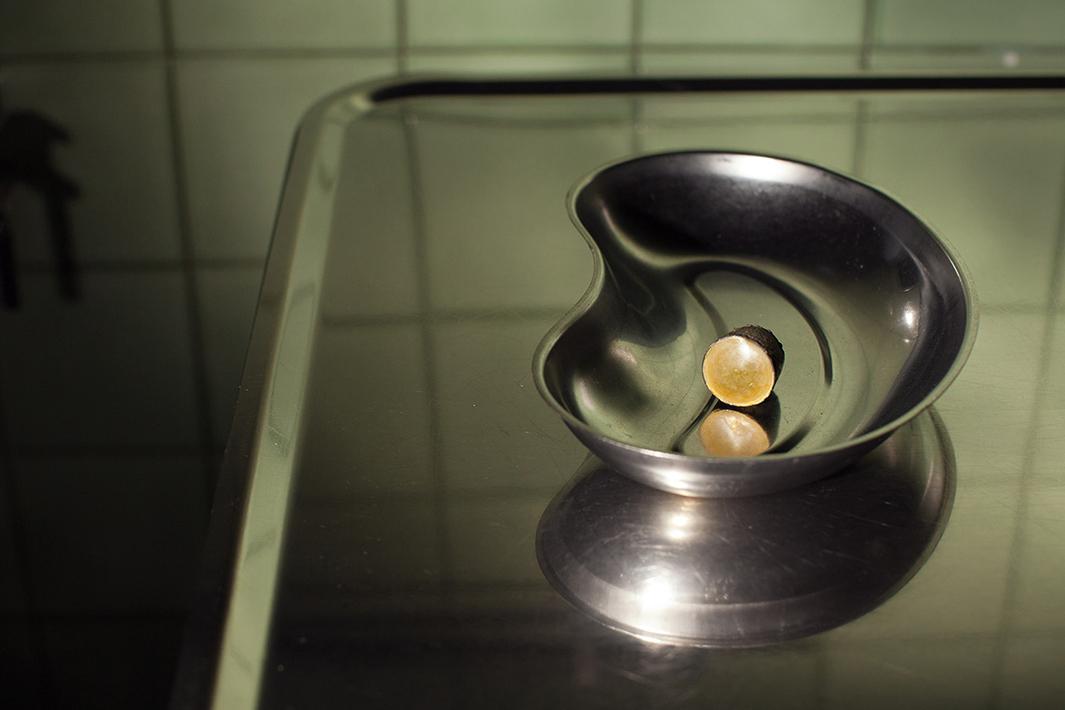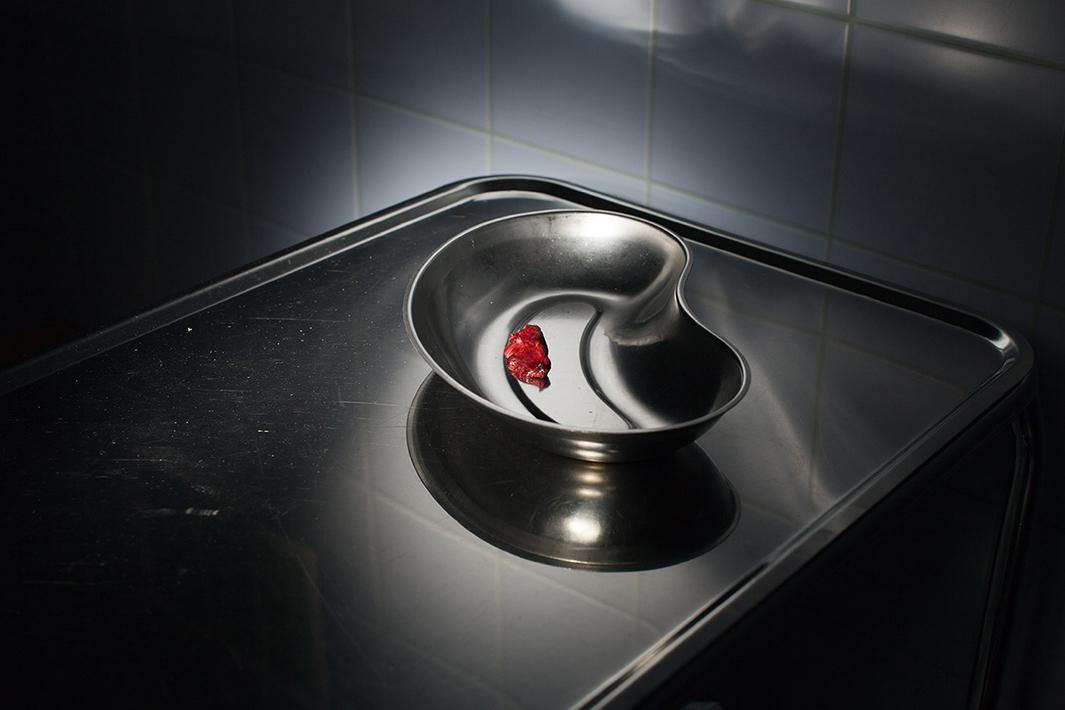 "Hair is nice to touch when it's on someone's head, but the moment it's off it becomes something disgusting," she said. "The same with an amputated leg, when it's attached it still ok, it's easier to perceive it, but the moment it crosses the border, when it's off, it becomes disturbing because we really don't know how to think about it."