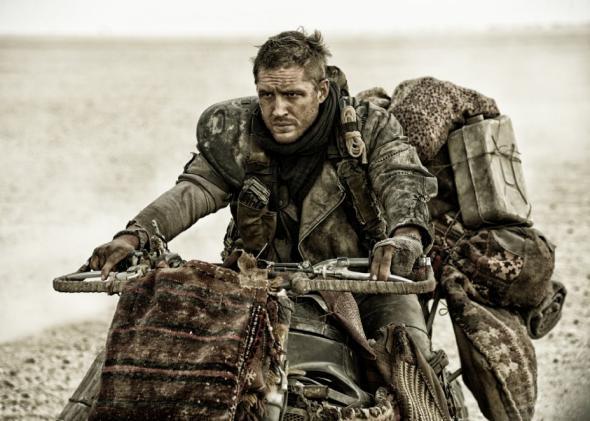 Following more than a decade of gestation and interruptions and coming nearly 40 years after the original film, the latest installment of George Miller's apocalyptic action series Mad Max will finally see the light of day. At Comic-Con over this past weekend, audience members got a first look at Mad Max: Fury Road, starring Tom Hardy (taking over Mel Gibson's role in the original films) and Charlize Theron. And the trailer, in all of its high-speed, adrenaline-pumping glory, is now online.
Details on the film are still hard to come by, but Miller has described Fury Road as more of a reboot than a sequel: As the director told Indiewire in 2011, "He's a rebooted Mad Max, but it's a new interpretation. We made it very clear from the outset that it would be crazy to try to impersonate what Mel [Gibson] had done." Miller also told Entertainment Weekly last month that the film will be short on dialogue and digital effects, with "a chase that starts as the movie begins and continues for 110 minutes."

The trailer—heavy on action sequences and brooding characters—echoes Milller's description, with just a few sparse lines from Hardy and Theron interspersed throughout. Mad Max: Fury Road is slated for release in May 2015.
---