Texas isn't generally considered a great place to surf, but there are good waves to be found if you know when and where to look. Photographer Kenny Braun is one of those people. "Surprisingly there are many people in Texas who don't even know there are beaches in Texas, much less surfers," he said via email. "I think most people still associate Texas with either the cowboy or Dallas although, in reality, I think that there are probably more surfers than cowboys in Texas. And a few cowboys who surf as well."
Braun started surfing in the mid-1970s. He grew up in Houston, where the beach was about 1 ½ hours away. In 2000, Braun started photographing his friends, family, and fellow surfers. His book, Surf Texas, is a beautiful document of a little-known culture.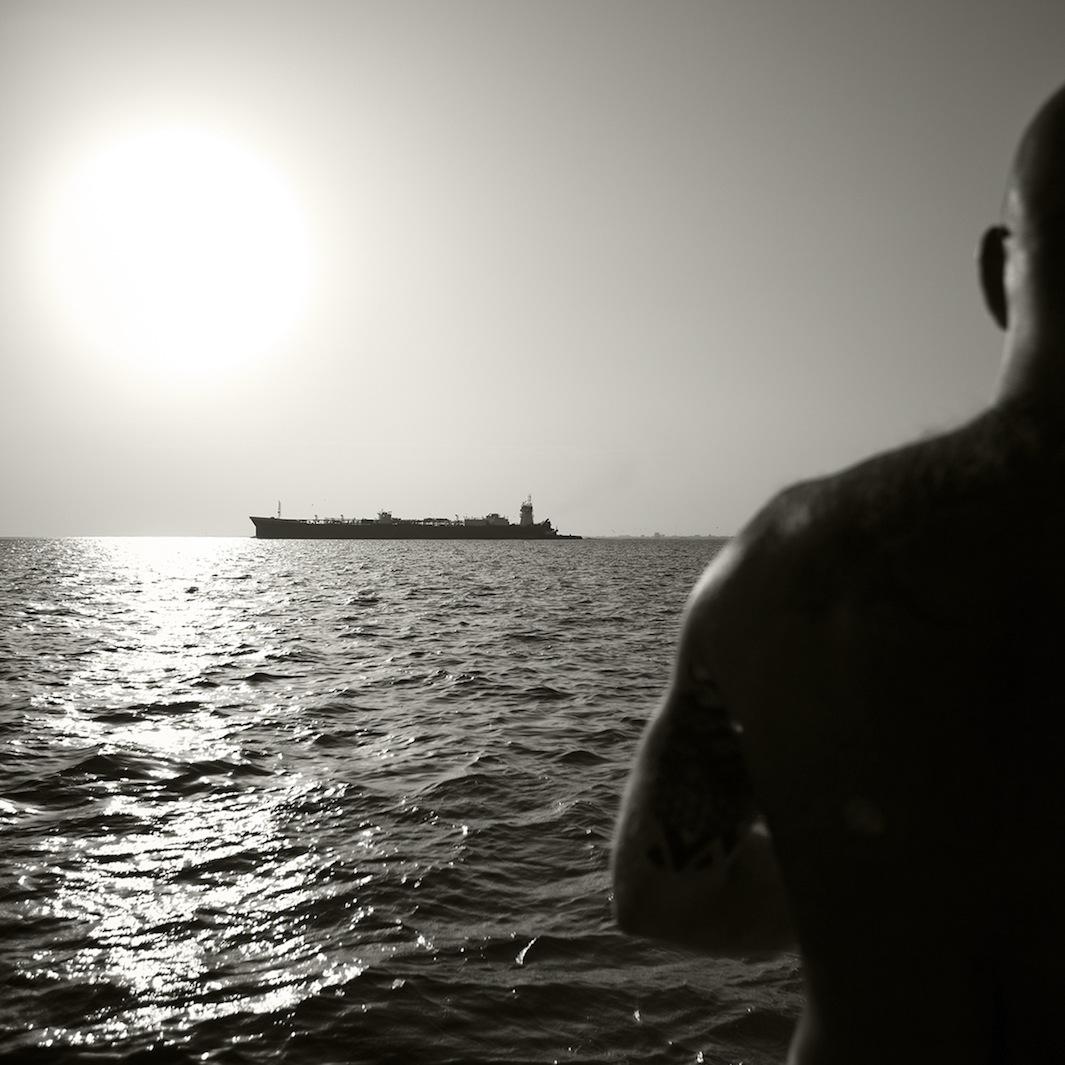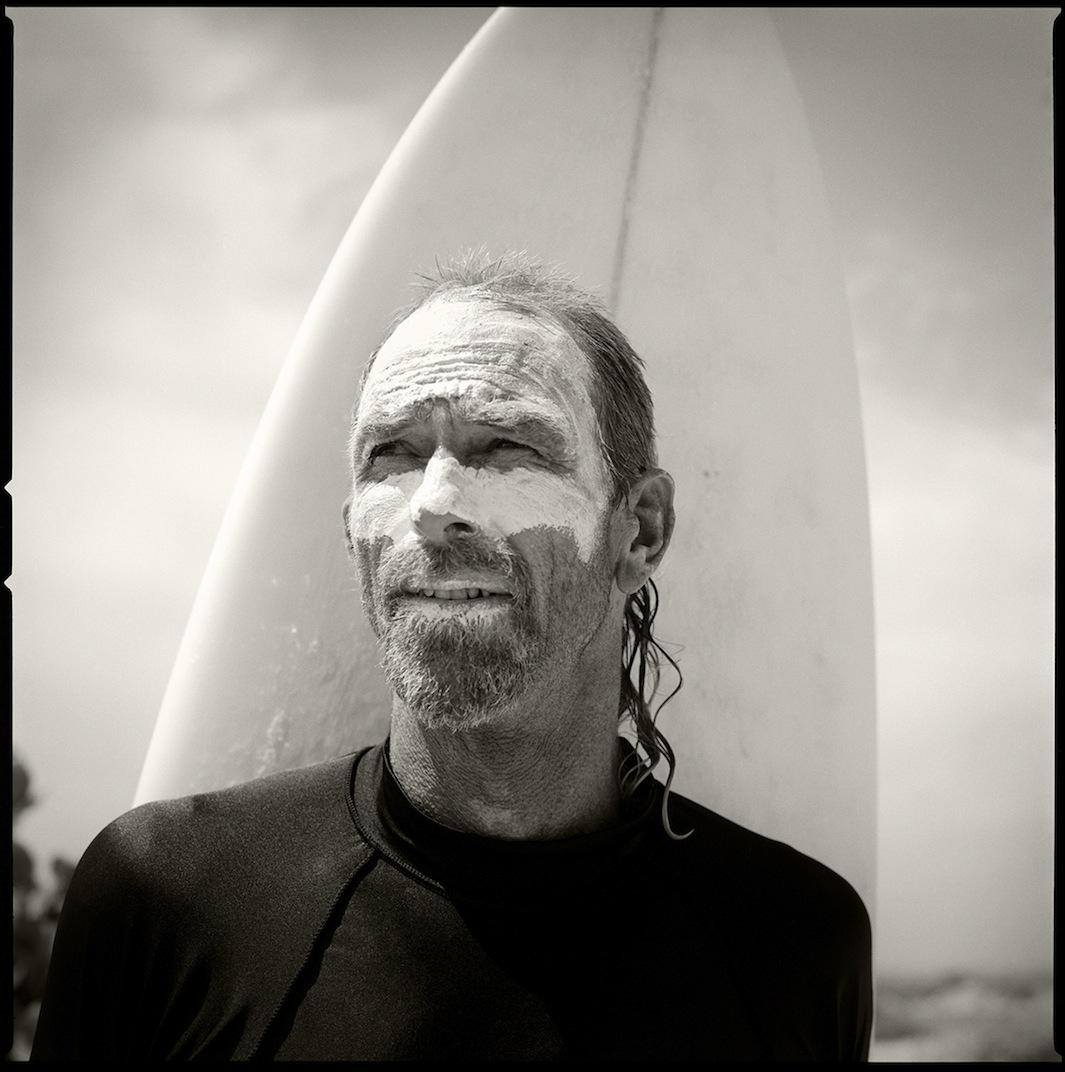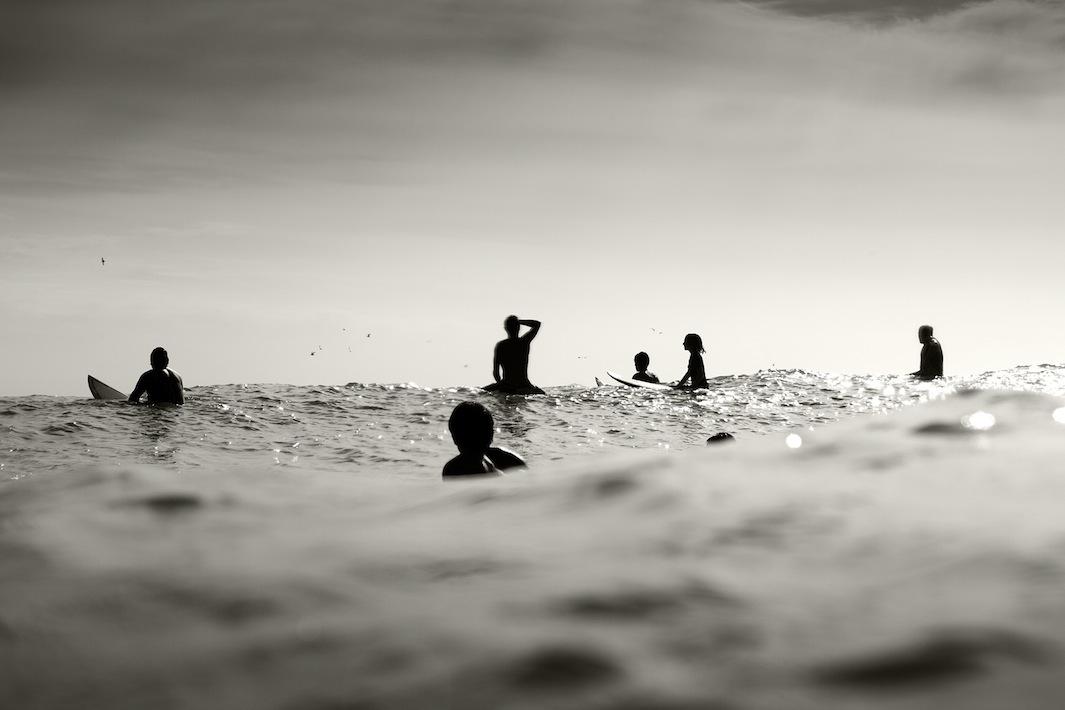 Surfing in Texas isn't always easy. During the summer, when most people travel to the beach, there are little to no waves at all. The best waves usually occur during the spring, fall, or winter, and even then, conditions are hit or miss. But many surfers in Texas aren't deterred. "Surfers all over the planet share the same love for the sport regardless of whether they are in Hawaii or Sheboygan, Wisconsin on Lake Michigan (the Malibu of the Midwest). Wherever you find rideable waves you find dedicated and passionate surfers," Braun said.
Usually, the best surf breaks in Texas are found near structures like piers and jetties. The water can range from murky brown on the northern coast in Galveston to clear blue-green on South Padre Island, where one can find the most consistent waves. Some surfers in Texas, however, skip natural waves altogether and ride the wakes of oil tankers. "For tanker surfing, Galveston Bay is perfectly shaped geographically. Fully loaded oil tankers come steaming in at full speed and travel approximately 30 miles before entering the Houston Ship Channel. The ship's wake produces a beautiful shoulder high wave that can be ridden for 20 minutes. The average ocean wave ride is 20 seconds," Braun said. "James Fulbright was one of the first pioneers of tanker surfing in Galveston 16 years ago and he takes people out on his chartered boat. He and his friends were the ones featured in Dana Brown's surf film, Step Into Liquid. They were also the ones who took me out for the pictures in my book."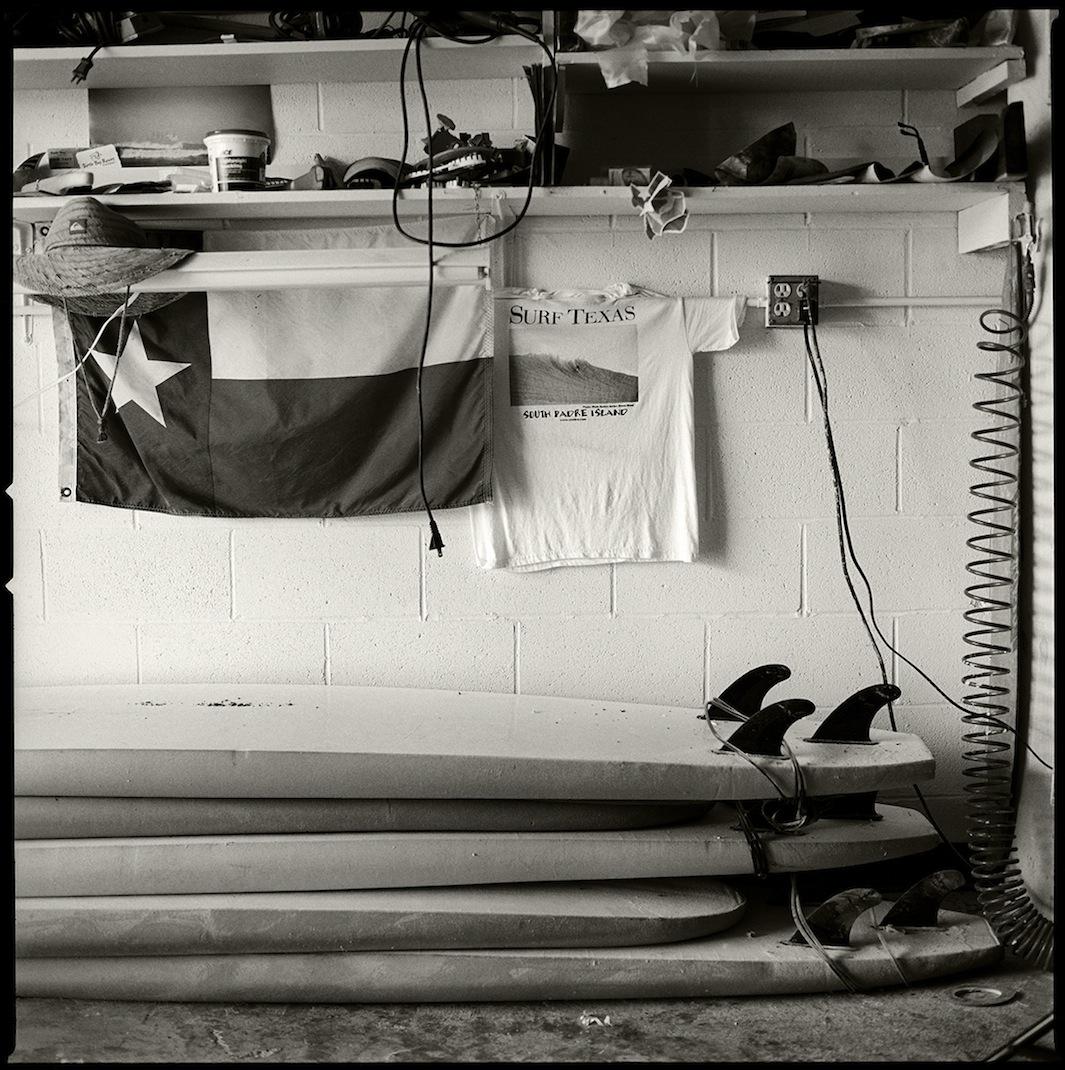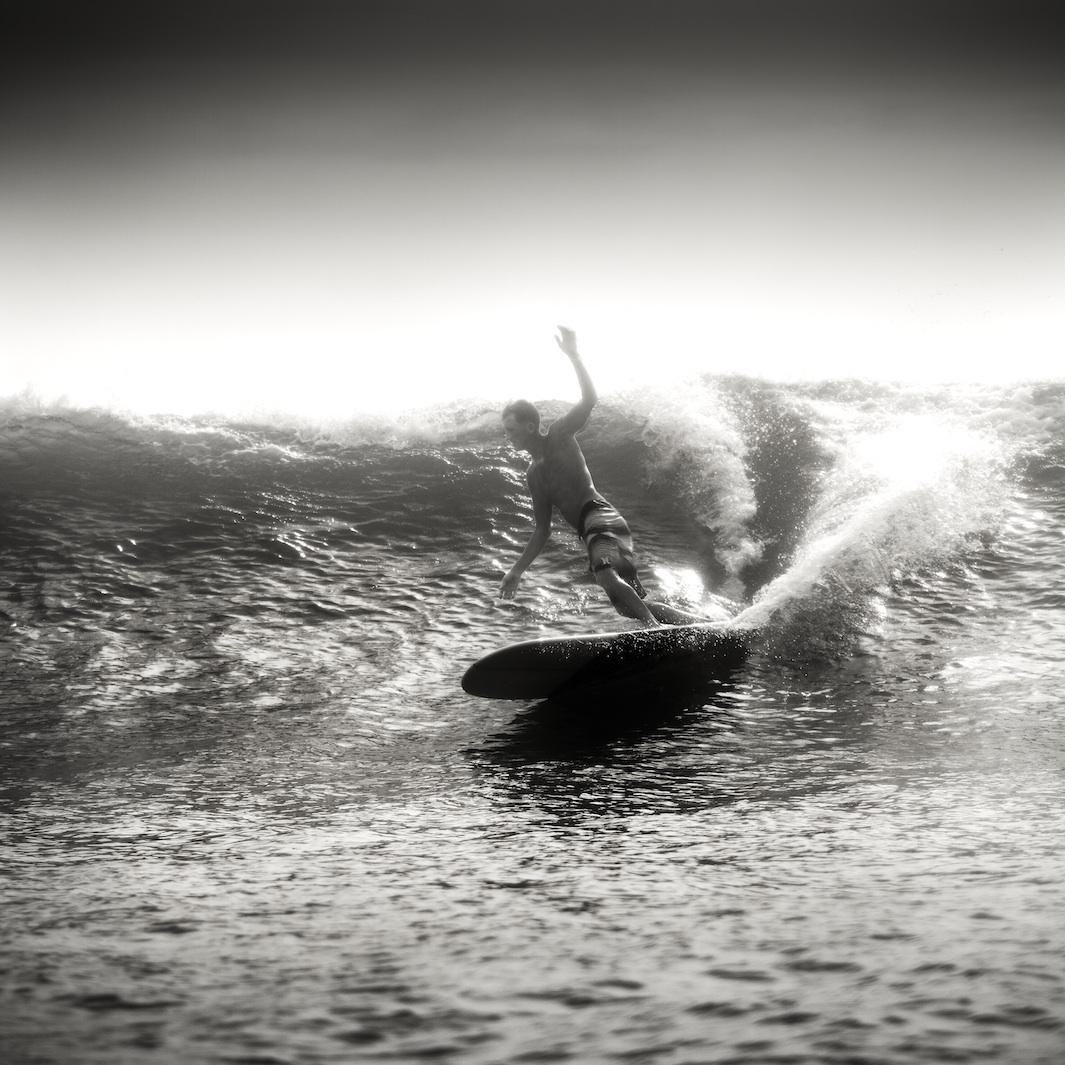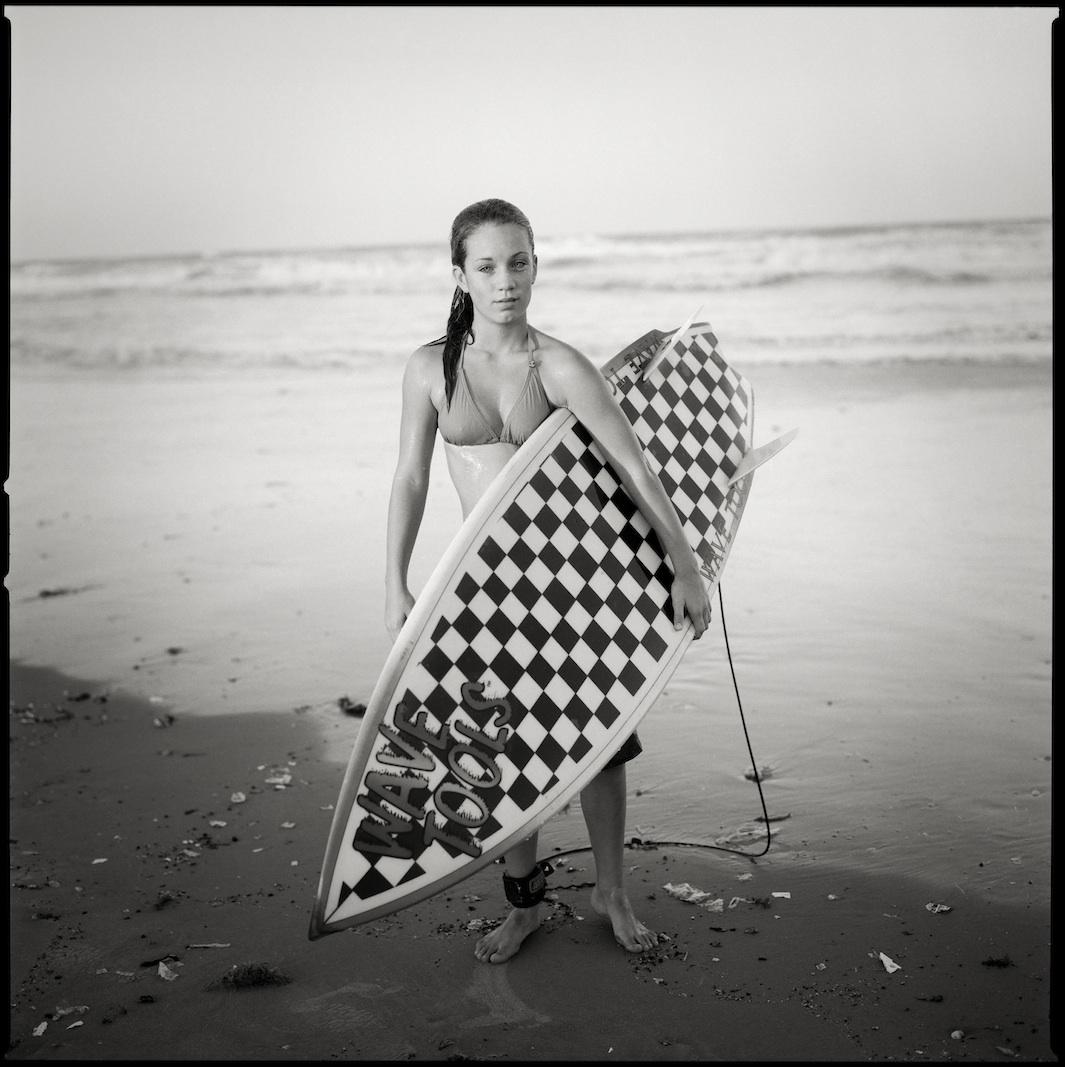 A challenge for most surf photographers is trying to be at the right place at the right time. Braun prefers sitting on his surfboard where the waves are breaking so he can catch surfers dropping into them. For his book, he shot with a few cameras including a Holga, a disposable waterproof 35mm, a digital point-and-shoot, and a DSLR.
Braun lives in Austin, and the closest beach is three hours away, which makes planning a surfing trip—and photographing a book about surfing—difficult. Often, when a good swell would be rolling in, Braun would have other commitments. He wanted to photograph a good hurricane swell for the book, which proved elusive until Hurricane Isaac in 2012. But that didn't bother him too much. Like many Texas surfers, he's used to waiting. "One has to watch the weather and water conditions in order to time out the best surf in Texas. And even though the surf gets quite good at times, it usually doesn't last that long, so being there when the conditions are just right is rare, especially for land-locked surfers like me. But when you do it is very rewarding," he said
Braun's book, Surf Texas, is available from University of Texas Press.