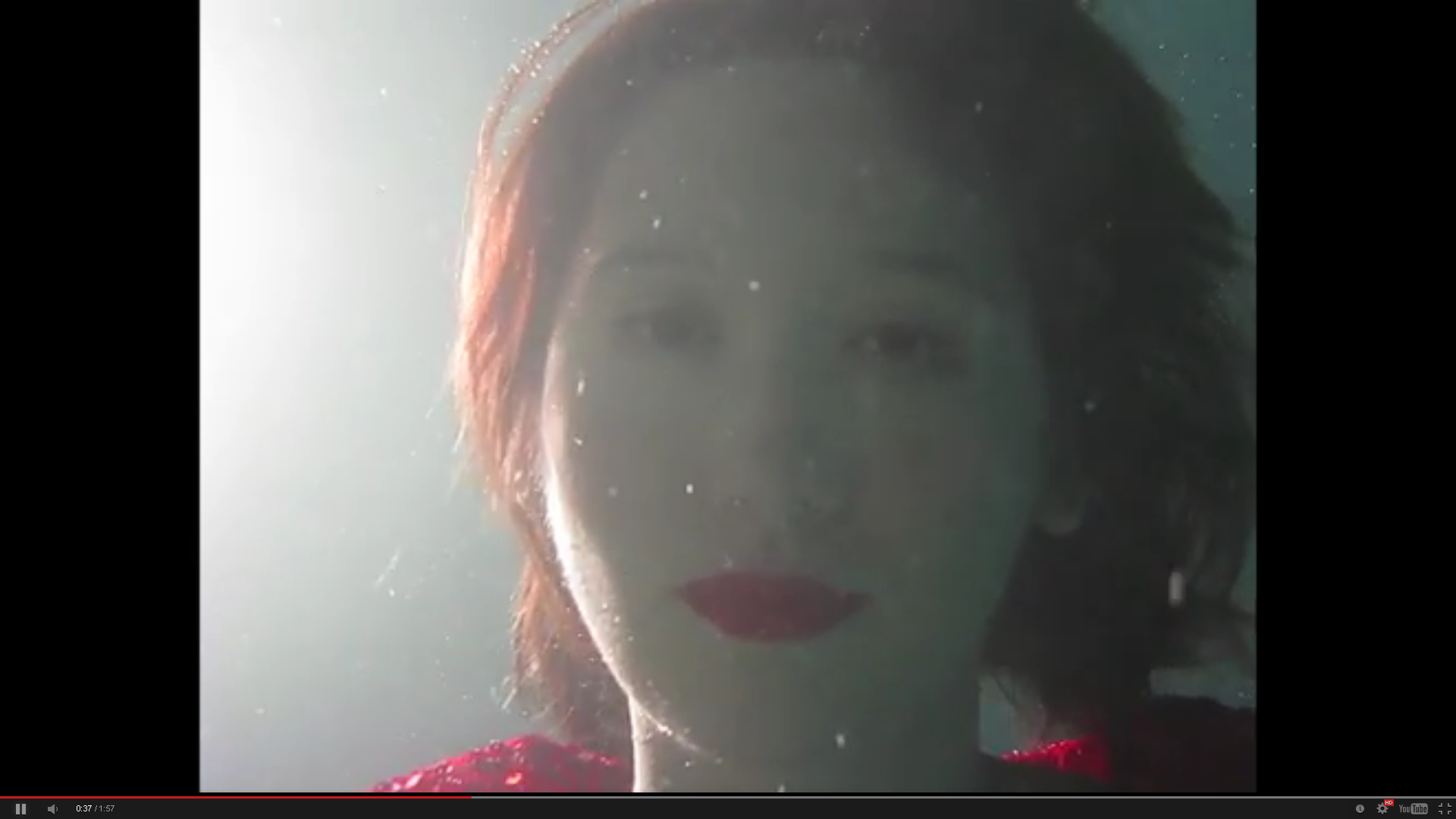 This morning, Karen O released the first single and accompanying video from her debut solo album, Crush Songs. "Rapt," a woozy love song clocking in at just under two minutes, is one of several "lo-fi bedroom songs" she wrote back in 2006 and 2007.
In the video, O floats tranquilly underwater, decked out in red sequins and lipstick to match. The dreamy cinematography evokes the helpless euphoria of falling for a new love, a feeling she describes at first with reluctance ("It's gonna leave me blue") and then with wistful resignation ("It's gonna feel like new"). A quiet acoustic tune, "Rapt" is less reminiscent of her work with the Yeah Yeah Yeahs and more similar to her Oscar-nominated "The Moon Song," recorded with Vampire Weekend's Ezra Koenig for the soundtrack to Her.
When she announced the album last month, she provided some context in a note on her website: "When I was 27, I crushed a lot. I wasn't sure I'd ever fall in love again. These songs were written and recorded in private around this time. They were the soundtrack to what was an ever continuing love crusade. I hope they keep you company on yours." Crush Songs is out on Sept. 9.
---