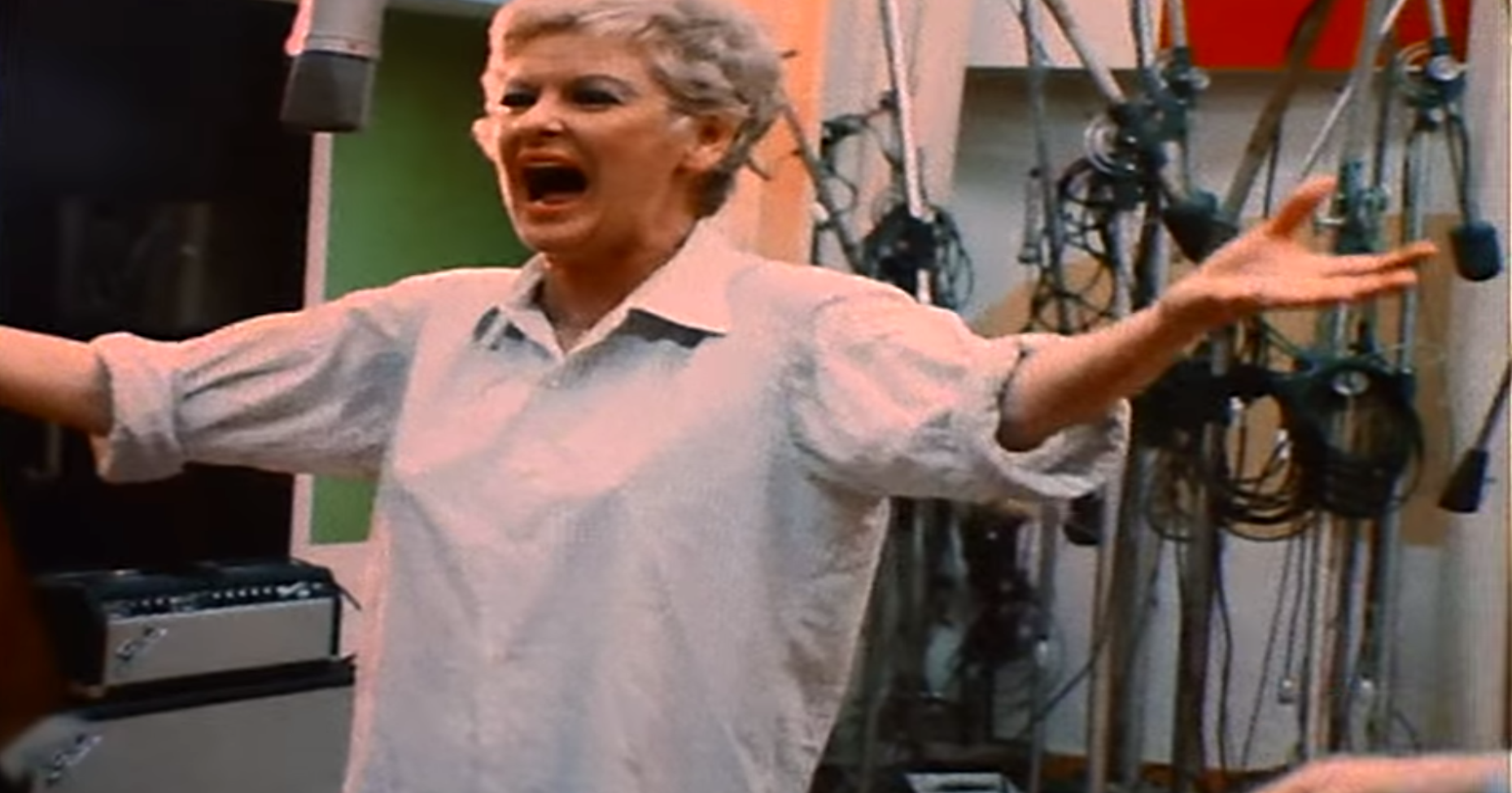 The actress Elaine Stritch, who died this morning, was a brilliant talker. In talk show appearances, she could always be relied upon to say something shocking, perceptive, and brilliant—sometimes in every single sentence. She was also a brilliant critic of her own performances, a talent that is on display in her 2001 DVD commentary track for D.A. Pennebaker's 1970 documentary, Company: Original Cast Album. The film, which chronicles the album's marathon recording session, climaxes with Stritch's epic struggle with her big number "The Ladies Who Lunch."
It was the end of a long day in the studio, and despite throwing herself into the song, Stritch just can't find the right tone. She screams the lyrics in frustration, and record producer Thomas Z. Shepard really doesn't help when he tells her, "It's just flaccid" and offers the less-than-helpful instruction "Sung, please. Sung." Stephen Sondheim, who wrote the show's music and lyrics, hides his head in horror. What comes next is a lovely demonstration of how performers deal with the sting of criticism. "That really hurt my feelings," Stritch says of the producer's mumbled insults. Stritch seeks advice from Shepard and Sondheim, but dealing with her emotions—and exhaustion—seems to be the biggest impediment to a performance that will please the producer. Watching herself 30 years after the studio session, she can see the fear, anger, and self-loathing that she was going through. "After doing all that, and then having it not good, was devastating," she says.
After a couple more unsatisfactory takes, Shepard sent Stritch home and told her to come back another day. "I may have gone and lifted a few" after leaving the session, Stritch, an alcoholic, says. When she returned to the studio two days later, after a matinee performance of Company, the recording went smoothly.
---